5 Common ITSM Obstacles and How To Get Over Them
---
ITSM stands for Information Technology Service Management. It is basically a procedure that lets you define policies to design and deliver IT services to users. It also encompasses IT support, help desk operations and troubleshooting operations required to deliver uninterrupted IT services to businesses.
To do all that successfully, you need to fully understand how different digital assets such as your DDoS protected dedicated servers, networks and databases interact with different applications. It does not end there, you will have to document all this so you can better optimize your technical support processes.
As the complexity of your IT infrastructure continues to grow, the focus will slowly start shifting from business to technology. Efficient IT service management that offers tons of advantages. It can not only reduce overheads but can also improve efficiency and productivity. In addition to this, it can also enhance customer satisfaction.
You can also implement IT changes without any risks too by ensuring accountability across different business functional units thanks to standardization. It offers businesses better tracking capabilities so businesses can enjoy better visibility into operations and performance centric metrics.
You might be tempted to jump right in after reading about all these advantages of ITSM but you must also be aware of the roadblocks you might encounter along the way. That is exactly what will be discussed in this article. In this article, Anti-Dos will highlight five common ITSM hurdles and how you can overcome them.
5 Common ITSM Obstacles and How To Get Over Them
Here are five common ITSM obstacles that you might encounter when implementing ITSM in your organization.
1 Biting Off More Than You Can Chew
One of the biggest mistakes businesses make when they embark on the journey to implement ITSM is that they try to accomplish too many things too quickly. Instead of going big from the beginning, you are better off starting small and then take it from there. For instance, you should start implementing ITSM core functions to fewer devices or on a single functional unit, if the initiative succeeds, you can expand it to other devices and other parts of the organization.
This gives you more room to test the waters first before diving all in. More importantly, it minimizes the risk of failure and gives you more confidence along the way. Focus more on creating processes and documenting them. This will make the implementation part a whole lot easier. On the flipside, if you lack the right processes, your efforts are bound to fail. Even if you want to automate the process, first optimize and document it then, automate them so it can deliver the results you want them to on a consistent basis.
If you are using the ITIL framework for ITSM, you will also need a comprehensive IT service catalog and clearly defined management processes. In fact, ITIL forces you to have clearly defined roles and responsibilities for every phase of the IT service delivery lifecycle. You need to ensure that the service you're delivering meets standards and is backed by a service level agreement. If you can not do that, it can not only increase your costs but can also negatively impact the quality of your IT services.
2 Ignoring The Business
Most people think of ITSM as a technical term that focuses only on IT but what they don't realize is that it is also about delivering business services. They tend to look at ITSM from an IT only perspective which is why they fail to create ITSM processes with business needs in mind. This creates more problems for businesses and negatively impacts ITSM adoption.
You need to have a fully integrated solution in place that consolidates all IT components and gives you a unified view of everything. You don't need businesses to chase seperate teams responsible for different things to get the problem fixed. For this, you should have a sound understanding of overall business operations and some of the biggest challenges that can act as a hurdle in ITSM implementation.
3 Poor Communication
Poor, unclear communication or lack of it altogether is a recipe for disaster for your ITSM initiatives. Without conveying the real value of ITSM and setting the right expectation from the beginning, you can never secure the funding required to implement ITSM in your organization. 
If there are any deficiencies in your ITSM tool or service, make it crystal clear to stakeholders instead of hiding it from them. Next, share the plan of action on how to get over these shortcomings. This will increase your chances of getting their support and buy in for ITSM implementation.
4 Going Overboard With Customization
Most businesses make the mistake of customizing ITSM to the point where it starts to cause more harm than good. Although, there is nothing wrong in customizing the ITSM system if it is done in moderation but things start to go wrong when employees who make the customization start to leave the organization. As a result, you could not track why a change was made and who made it. This can lead to more complications when you have to upgrade the system or maintain it.
You might think that making a few customization don't make a big difference but when all these customization starts to pile up, it increases the complexity manifolds. The more customizations you make to your ITSM system the harder it will be to manage in the long run so you should only make customizations which are necessary.
5 Fire and Forget
If you are treating ITSM implementation just like any other project which has a deadline then you need to change your mindset. You should think of it as a ongoing, iterative project that demands continuous improvements. You need to continuously tweak and optimize your processes so you can serve customers in a much better way. Your goal should be to enhance the resilience of your processes as well as to minimize the risks associated with changes. Having a solid incident management process can also help as it allows different teams to contribute in a meaningful manner.
Which is the most common obstacle you have encountered when implementing ITSM in your organization and how did you get over it? Let us know in the comments section below.
Author Bio: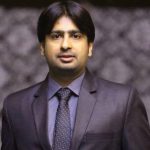 Mohammad Ali is an experienced digital marketer and a search engine marketing specialist who is currently associated with HostNoc, as senior digital marketer and brand strategist.
---