Can You Make Money Blogging? 5 Inspiring Case Studies
Twenty years ago, blogging was nothing more than a hobby. It was a way for you to share a bit about yourself with a small following on the internet. Now, the internet is full of amazing success stories that are powerful enough to convince you to get started creating your own blog right away.
Before I dive into those inspiring case studies, let's recap the main ways you can make money from blogging.
How can a blog make money?
It may come as a surprise to you, but there are quite a few ways to monetize a blog, these include:
Display advertisements

Affiliate marketing

Selling digital products

Sponsored posts
Display advertisements
The most common means of monetizing a blog is to display advertisements.
Google AdSense is a perfect example of an advertising network. Advertising networks enable you to place snippets of their code on your blog. Visitors will then see text or image advertisements and if they click on them you will earn some money.
Affiliate marketing
Making money with affiliate marketing is my favourite means of generating income on a blog.
Similar to advertising networks, there are affiliate marketing networks or programs that bloggers can sign up to. Once onboard, you will receive a special link known as an affiliate link. Affiliate links look like normal hyperlinks, but they have a special tracking feature. If a visitor clicks on an affiliate link, they will be sent to a product and if they then go on to make a purchase, you will earn a commission of that sale.
Selling digital products
Once a blog becomes an authority, it's best to start selling your own digital products. Anything that is digital and you can apply a paywall to can become a digital product.
Here are a few examples of digital products:
Ebook

Online courses

PDF cheat sheets

Software

Word templates
The beauty of selling digital products is that scalability is not an issue. Think about it. If you sold books, you would need to store, package and ship the product. These factors limit the number of books you could sell at any one time. But if you sell ebooks, there are no such barriers, selling 100 ebooks is just as easy as selling 1.
Sponsored posts
Sponsored posts are when companies or advertisers pay you a fee to write about their product or brand.
The easiest way to get started with sponsored posts is to join an influencer marketing agency, such as IZEA. These platforms act as a middleman to connect blog owners with brands wanting sponsored posts.
5 inspiring blogging case studies
Whether you want to blog about something that you love doing, or you want to take time to help and educate people to live better lives, blogging might be right for you. If you are wondering if you can make money blogging, you absolutely can. These bloggers will show you how it's done.

At the heart of Create and Go are two people: Alex and Lauren. These entrepreneurs had a dream that one day they would be able to quit their jobs and live a life by their rules. Today, they have done exactly that. According to their recent reports, Alex and Lauren were able to make a ground-breaking $204,121 in June of 2020. If this sounds like an imaginary amount of money to you, you're not alone, but it is very real for them.
Making this kind of money might not be the absolute norm for a pair of bloggers, but that doesn't mean that you can't make enough money to make your head spin. In fact, helping people to make money blogging is one of this duo's primary ventures.
Alex and Lauren provide a variety of blog content and even webinar resources to help people make money blogging. This couple already has plenty of clients who are enthusiastically gaining their own success with their guidance. They have proven time and time again that they are willing to adapt and overcome, and in the end, their hard work has without question paid off.
When they first started, these two depended on general ideas. They began with a blog where they would get drunk and post recipes, and it completely failed. Being determined, they decided that it was time to step it up and commit to running a health and wellness blog.
They quit their jobs, moved in with a relative, and committed to their dream of making money blogging. It took less than a year for them to begin making money. From the point where they made their first real cheque, it took approximately seven months for them to start making $10,000 per month. Now, they share that dream with other people and help them to get started.
How Create and Go makes money
According to their June 2020 income report, Create and Go make their money from two income streams :
Affiliate marketing

Selling digital products and services (ebooks and online courses)

If you have ever wanted to turn your love for something and make money doing exactly what you are passionate about, Jamie Silva, the owner of A Sassy Spoon might just be a perfect inspiration. This talented young woman was able to take a time when she was down on herself and turn it all into something truly great. Jamie's story is one that everyone wants to hear. Things weren't really going her way, and she was trying to start over. One hard reset later and she now owns a blog that made her $11,481 in May of 2020.
Reading her story, it is easy to see just how possible blogging is for those who commit to it. Jamie is very much an average human being. She had a job that she didn't like and ended up pulling a major career change, switching from healthcare to digital marketing. Even then, she wasn't quite satisfied with her job and ended up realizing that she wanted to gamble on something else completely. Having hosted and quit several unsuccessful blogs, she finally decided to go all in.
If ever there was a case to really put your all into something, Jamie is it. She was able to easily transition her love of food and blogging into her very own successful food blog.
For work, Jamie spends her time cooking, photographing food, and writing about her adventures. Her blog's success is so vast that she has been featured in The Huffington Post and Buzzfeed.
How A Sassy Spoon makes money
As a blogger, Jamie makes her money in a very modern way by diversifying her income streams.
Based on her May 2020 income report, A Sassy Spoon made money with:
Display advertisements

Sponsored content

Consulting

Affiliate marketing
If you're wondering, consulting is a means of selling your time to share your knowledge and expertise. Think of it as a private tutoring session. Depending on the niche, consulting services can generate some serious income.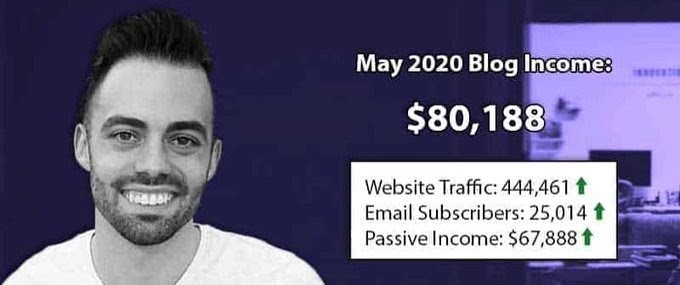 From the moment you read Adam Enfroy's first line of his personal story, it is obvious that this is a person who just wants to be honest. The fact that he is willing to lay it all out there is without a doubt one of the reasons that he has been so successful. When you read through his content, it doesn't feel like a gimmick. Considering his blog made a staggering $80,188 in May 2020, you would expect him to be a sort of big shot. You would expect him to be the guy who is selling something. Instead, you simply see an honest person who is trying to help other people to do what he is doing.
The most impressive consideration for Adam Enfroy's blog isn't just his monthly income. It is how quickly he was able to pull it all together.
Adam's official blog launch was in January 2019. The fact that he is now making $80,000+ in a month is even more amazing when you realize that he's only been at it for a year and a half. Within nine short months, Adam was making over $35,000 a month!
The wonderful thing about Adam is how transparent he is about his process. He thought through what his goal was and was able to follow through to a wonderful end. Using a range of search engine optimization (SEO) techniques, Adam took his blog from nothing to an incredible amount of income in what seems like no time at all. His goal was to monetize within six months, and he did exactly that. Using backlinks and leveraging organic traffic growth, he was able to quickly turn his dreams into a reality.
How Adam Enfroy makes money
Adam is a multi-talented individual who knows no end when it comes to hustling. 
According to his May 2020 income report, Adam makes his money through:
Affiliate marketing

Selling digital products

Consulting
Being your very own success story makes it easy for people to trust you, which is why he makes a great income working as a consultant. Pairing this with his digital product sales and incredibly successful affiliate marketing, it is easy to see how it brings in so much money. Adam is his very own brand and he sells it very well by being helpful and honest. Having proven that he can make his own money, he has moved on to helping others make theirs.
A lot of people who want to pursue blogging as a profession struggle with the idea that they have to commit to one thing. It's a very common concern for a lot of people. Sure, you might be able to write a blog, but can you really commit to writing a blog on the same content forever? Ron Stefanski, the One Hour Professor, has found a way around that. Instead of simply running one single blog, he runs several and also does guest posts.
Though you might think that splitting up his content would ultimately damage his revenue, you will be relieved to learn that he made a jaw-dropping $24,833 in June of 2020. Instead of relying on just one place for content, he runs several different revenue streams. By diversifying his income channels, he has managed to create a great income and has helped many other people while he does it. Instead of focusing on a single niche, he has spread out more widely to bring in more money. Whether it is educating interested parties on marketing or providing helpful information on parenting blogs, Ron never backs down from sharing what he knows.
How The One Hour Professor makes money
The One Hour Professor is known for his work in many different areas with fingers in different pies so to speak. Ron makes money blogging with:
Consulting

Selling digital products

Affiliate marketing

YouTube (AdSense)

Display advertisements
Like many other popular bloggers, he makes quite a bit of money through affiliate marketing. When your blogs are as popular as his, you get a lot of traffic, and companies want to work with you. He also works with advertisers. His background as a professor is something he leverages frequently, offering paid online courses and consulting services to those who really want to see their websites succeed.
In a unique, but not completely unheard of, twist Ron also embraces a YouTube presence. His online videos are incredibly successful, and it provides him with a whole other revenue stream. Many popular YouTubers make quite a lot of money, and Ron saw it as an opportunity to share what he knows. His channel is built around helping people to monetize their websites using modern techniques.

When you think of blogging professionally, chances are that you want to do something truly fulfilling. Money is nice, but doing something for work that you are passionate about is even nicer. The team at Local Adventurer are a group of people who love exploring and want to learn the most about every single city that they visit. This is what sparked the premise of their blog. Team members move to a new city every single year and write thrilling blog posts about the best part of each place that they visit. From restaurants to hiking trails, they have the insider scoop.
If living in a new city and exploring every single day sounds like a good way to make money, then you will be glad to know that they made $25,798 in November of 2019. Though this is the most recent income report available, it is safe to assume that they are still making plenty of money courtesy of their 400,000+ followers. With a following like this, it comes as no surprise that they were able to monetize their blog effectively.
How Local Adventurer makes money
The guys at Local Adventurer use three main approaches to make money with their blog:
Affiliate marketing

Sponsorships

Display advertisements
They are very effective at affiliate marketing and offer advertisements on their websites. The bulk of their income actually comes from sponsorships and working through influencer marketing. Like other modern businesses, they have learnt the power that a good influencer can hold. Using these techniques to drive traffic, they have been able to boost their income and find success while travelling and living exciting lives.
So, can
you
make money blogging?
Heck yeah!
When it comes down to it, blogging has become an effective way to make a lot of money. With a little insider knowledge and the right niche, you might be surprised to find that quitting your day job is far from impossible. As you consider this avenue, remember that every single person on this list took a chance and put in the hard work. You can do the same!
Are you ready to start a successful blog today?
Author biography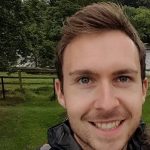 Steven Bradburn is a former scientist turned side hustling online educator. He is the founder of Side Hustle Teach, a blog where he shares his knowledge of teaching online in his spare time and profiting from it.