Boost Your Site Engagement Using Polls
---
Imagine running a store in a busy mall where lots of customers step in but they leave without buying your products or running an eatery whose menu doesn't seem to attract the foodies. In the physical world that would be considered a failure. A user landing on your website and simply going away without interacting with your brand is akin to the above examples in the digital world.
Today websites aren't merely your online business cards as they were treated in the past but they are your most important sales tool. You can grow your brand and increase your sales digitally using a good website. But before you achieve those goals you need to engage your users. You need to make them pause and take a look at the products and services you have on offer. Businesses that are able to engage their users with a website are the ones that are doing well in today's digital-first world.
This brings us to a very important question – how do you boost engagement on your website? Did you just say SEO? The truth is Search Engine Optimization or even Pay per Click marketing can only go as far as bringing new users to your website. But if your website's visual appearance is boring or it lacks great content you likely to experience a high bounce rate which you probably are already facing. By make a poll can help you increase the engagement rate of your website and also improve your conversion rate. There are many ways in which you can deploy interactive content on your website. The use of Polls is perhaps the easiest and most effective way to engage your users. 
How to Make a Poll?
You need to design the poll and then write the codes in HTML. If there are bugs you need to fix them. Has this scared you enough? In the past this is pretty much what you would have had to do (perhaps even more) in case you were interested in having polls on your website. But poll makers have done away with all the challenges and hassles that were involved in creating polls from designing to coding and tracking the performance of your polls. It is much like instant coffee where you pour the contest of the sachet onto your cup of hot water and stir it to get going with your cut of steaming coffee. And staying with the example of coffee you would be done creating a poll before you are done with your coffee! Polls are super easy to create using poll makers and that's why you see them on your competitors' website. 

A poll maker eases the design process at the same time offers you complete control over creativity. To start with you can use one of the many templates they have ready to be deployed on your website. Irrespective of the design and structure of your website you are likely to find one that meets your needs pretty easily. Further you can customize them to meet the overall design character on your website. If you wish to brand them using your name or logo that option is also available to you.
Once the designing part is finalized you only need to add a question with the optional answers and generate the codes that can easily be deployed on your website irrespective of the content management system you are using. Isn't this super easy? You'd have spent more time in writing and formatting the last blog you published on your website.
Why Use Polls on Your Website?
They keep content fresh – Most websites find it hard to publish new content on the website on a regular basis. This can be detrimental as there is nothing for your returning visitors to look forward to. Polls are the easiest way to add fresh content to your website on a regular basis. Few minutes of time spend with a poll maker would allow you to add something new to your website that your users would love coming back for.
They are a great feedback tool –
Polls are perhaps the best feedback tool you have at hand. Instead of sending over a detailed questionnaire which many of users are likely to skip you can use polls to gather their opinion on your newly launched products or seek their opinion on a new feature that you are planning to add. When you use this feedback as a part of your future plans it creates more trust in your brand and takes you closer to your customers.
They help you build leads – Along with boosting engagement on your website another area of concern would be to gather fresh leads to increase sales. Polls can help you in generating fresh and qualified leads for your business. Since you have more engagement on your website statistically you have more odds of generating new leads. Also you can add a lead generation form to your polls and users who are interested in your products and services won't mind sharing their contact details with you. 
They gather social traffic – Polls being a great engagement tool also help you in many other ways. You can make the polls sharable on social platforms and when users find your polls interesting they are likely to share it within their own network. This helps your brand grab new eyeballs and increase its reach in the market and this can open new opportunities of business for you.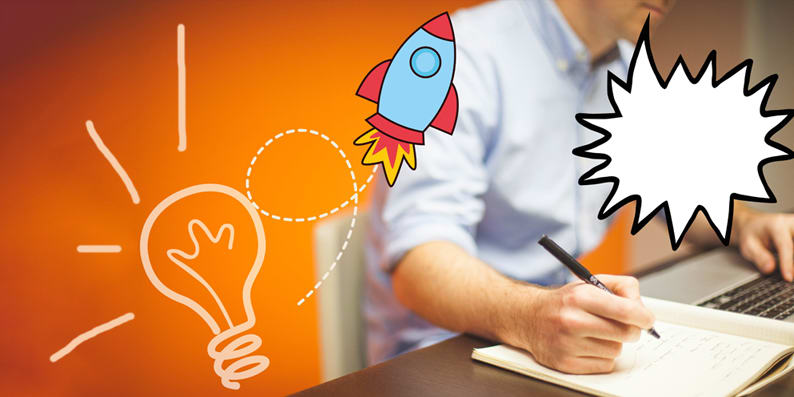 To sum up if you are struck with a website that is failing to engage users polls would be the smartest way to improve engagement on your website. They offer you instant results unlike some of the other strategies that are often suggested for improving engagement on the website. And thanks to online poll makers you can create one with super easy. It doesn't matter if you have never managed a website in the past or worked with site design tools. Poll makers would guide you through the entire process of creating polls and publishing them on your website. 
Eric Jones is a seasoned marketer who has effectively used interactive content such as polls, quizzes, and surveys to promote brands and increase interaction between customers and businesses. He has been pursuing tailored campaigns that are targeted towards improving brand recognition, engagement, and sales. As an active blogger, he continuously writes about the use of new digital marketing techniques.
---