Benefits of Hiring an SEO Reseller Company
---
Search engine optimization (SEO) is one of the most popular subjects in digital marketing and rightly so. It plays a crucial role in ensuring that your business is visible on the internet and easily found by users. This industry has grown over the years, and its advancement has contributed to the rise of many SEO reseller companies looking to offer their professional services to both upcoming and established enterprises.
These days, outsourcing has become a cornerstone and an integral part of any business. With it, you can save your company's valuable resources by hiring some other company for particular work, and you then pay them for their expertise. It is a win-win situation for both the companies – the company that receives the help of an outsourcing company and for the outsourcing company itself. The same goes when you hire an SEO reselling company.
A white label SEO firm is designed to handle your outsourced tasks while still maintaining your brand name in all the work done. In other words, this agency is just like an extension of your business' departments, making sure that your clients' needs are met.   
Before diving deep into what the advantages are of SEO reseller programs, let's first understand what exactly an SEO reseller program is and how it works.
What is an SEO Reseller Program?
SEO reseller is merely the partner who has extensive knowledge in their field and follows the guidelines of the company they work for. They will thoroughly understand your business needs and will help you in making the rock-solid marketing strategies to improve your business ROI.
Under the program, the basic premise is simple. When a client connects with you for an SEO campaign, you simply pass on the briefing to an SEO reseller. The SEO reseller will help you deliver a tailored SEO plan as per the client businesses, the target market, and the objective they seek to achieve with their SEO programs. Once you win the business, you can let the SEO reseller know the scope, and they will do the heavy lifting of all key SEO activities for your business. This is ideal for those agencies who get a steady stream of inquiries for SEO, but do not want to incur the massive investment of setting up an in house team for executing the SEO project. As a result, they can leverage highly experienced digital marketing experts at the SEO reseller agency from day one of the engagement.
Nowadays, digital marketing is one of the most significant aspects of business promotion and management. Moreover, to stay ahead in the competition, you have to be the best at your game. Keeping an in-house SEO expert team can cost you more than outsourcing it.
The following are some of the benefits of hiring an SEO reselling company.
Benefits of SEO Reselling Company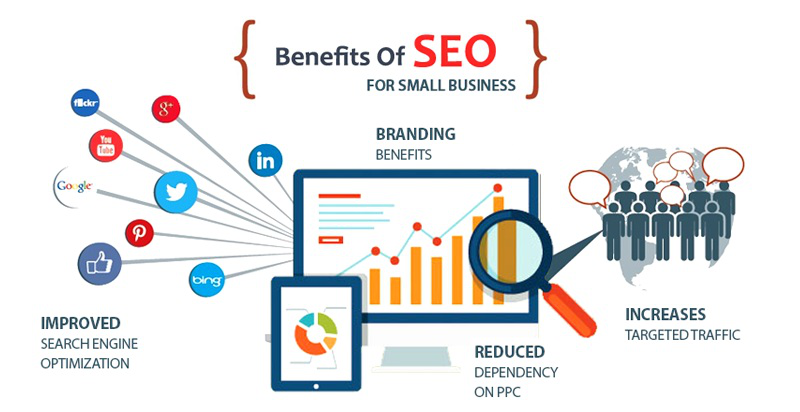 1) Expertise
When you hire an SEO reselling company, you can have access to a committed, seasoned, and proficient team. This team is well trained and aware of the up-to-the-minute advancements in the PPC world. Therefore, they can help you in creating productive campaigns for the clients which belong to various industries. You don't have to spend a lot of time on upskilling the existing team or hiring new talent to build a new team from scratch.
These professionals are also updated on current trends, which is a vital aspect of any digital marketing strategy. Applying new ideas based on the changes in customer behavior will give you a competitive edge over your rivals in the market.
2) Achieve Improved ROI
The ultimate goal of any PPC campaign is to get quality traffic through effective promotion. This you can achieve only if you have the capability and expertise on your side – which exactly SEO reseller programs do for you. By taking the help of their expertise, you can easily convert your visitors into your loyal customers by cutting back expenses and conveying strong outcomes.
3) Creates a Strong Chanel
When you hire an SEO reselling company, the role is divided based on expertise. The SEO agency can concentrate on executing the work without worrying about entertaining their clients daily. On the other hand, the marketing company that has outsourced the SEO services can purely focus on handling the job of work-delivery to the clients.
4) Reduce Overhead Expenses
PPC is very complex, and achieving excellent outcomes from PPC is very challenging. For that, you need skilled experts to design and develop a strategy that will generate far-fetched ROI. However, the expenses to recruit, train, and to keep in-house employee costs is high, and not all marketing companies can bear this cost. In such a situation, hiring an SEO reselling company can cut down expenses. All you have to pay is for your PPC management solutions for a specific campaign you undertake for your client's advantages.
Why is this a good time to join an SEO Reseller Program?
Today, it's impossible to run a successful marketing campaign without some kind of search engine optimization. There's a reason why SEO is one of the most popular digital marketing services. Many small companies believe that once they have a website, they will begin to see an increase in sales. Since this does not occur, they are left wondering how to increase the number of visitors to their website. That's where you, as an SEO reseller, come in, and it's a service you should definitely consider outsourcing if you want to boost your agency's profits. And just to see how rapidly is the need for SEO rising during the last year, look at some of the most recent statistics below:

Signing Off
If you are looking for fantastic results and optimal expertise for your clients, you should take the help of an SEO reselling company such as seoresellerscanada. They offer services to keep you looking like the best SEO expert with their outstanding SEO reselling program.
Hiring such service providers will help your business website rank among the best. They will not only bring in new ideas but also ensure that your business keeps up with current SEO trends. Besides, SEO reseller programs are affordable, allowing you to reduce overhead expenses. So, if you haven't hired an SEO reseller company, you should now. 
Jamie Barton is the author of this article. To Know more information about seo reselling company please visit the website.
---