Basic tips to make your digital marketing campaign successful
---
Marketing is an essential component of the business, if not you must be part of your business strategy. It's the best way to reach more people and expand the business. Specifically, in this competitive world, without successful marketing, you can't stay with your business.
Well, in this world of the internet, digital marketing is one of the widely popular and successful ways. With the help of plenty of resources, you can make the best use of it to grow your business. No matter which industry you are in, this can be the best way of marketing for sure.
The digital marketing approach will give you better results even in less time. Moreover, it's much cheaper than the traditional marketing way. With this, you can reach a much wider audience and introduce your business. Even with the help of the analytics tool, you can understand human behavior and make your strategy according to that to get the most desired result.
However, you can't make digital marketing success without proper approach and planning. Here, this article will be discussing some of the tips to make it successful.
#1. Decide your goal
Companies are working hard to achieve their goal. Whether it's online marketing or offline. You must be specific about your goals.
It will give you direction to work and upon and make the strategy accordingly. Without it, that will be a blind strategy and you don't know what should be the next step. The goal can be brand awareness, increase sales, and a lot more. Your goals must be realistic and relevant to the business objective.
Therefore, make sure you have specified your goals properly and then only start implementing the marketing strategy.
#2. Understand your target audience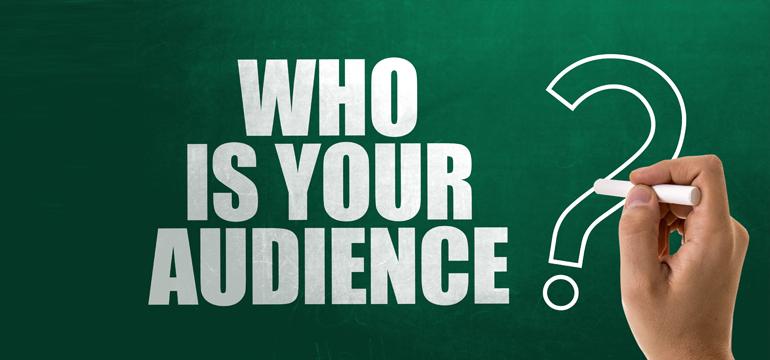 Another very important tip that you must consider. Audiences are something you are making strategy, so you must know about them.
Well, there are many website visitors you may have, but from that only a few can become the buyers of service or product. So, your focus must be on that only. Try to understand their likes and dislikes and present which encourage them to become your potential customer. Same like you must know who is going to view your business logo design more, and then only make it. This rule is also applicable here.
In digital marketing, content matters a lot. If you are able to deliver the right content to your audience as per their choice, then everything is fine. Thus, make sure you know about the audience and present appropriate content to attract them.
#3. Presence on social media
When it comes to digital marketing, social media must be a vital part of the strategy. The rise of users on social media platforms makes it the foremost choice for many digital marketers. Due to that, you can reach users more easily.
Platforms like Facebook, Instagram, LinkedIn, and a lot more are available which you can leverage for your business growth. Marketing in social media will surely make a significant impact in business. Each one has various types of users, and according to your need, you can target any platform. You must regularly post quality and valuable content on this platform to engage your users. Even with any special offers, the latest things relevant to the product or service should be introduced from this platform.
Furthermore, you must know where your target custom spends most of their time, so you can focus more on that. In that, you can focus on video marketing campaigns, stories, GIFs and a lot more to engage users. Therefore, have your active presence on any of the social media platforms to capture the attention of customers.
#4. Have proper research
No doubt, research is the basis of any success. That fundamental is applicable in digital marketing also, you must have meticulous research.
Research lets you understand what might work for your brand to make the marketing successful. Even you might have a lot of analytics tools that let you make proper and detailed research with plenty of features available in it.
Marketing is something that can be made successful without proper research and understanding of records. The proper research let you find out what methods can be implemented to make your marketing campaign successful. Therefore, make sure you have properly researched.
#5. Be consistent
Consistency matters a lot in any marketing campaign. You need to have the patience to let your marketing idea perform well and for that your consistent effort is required.
Even the consistent show your credibility and authority that will make an impression of an honest brand. Regular emails, social media posts, and replies to the users make a huge impact. Hence, consider this as an important tip for a successful marketing campaign.
#6. Strong and flexible strategy
Another very essential point that every business owner should follow. Without a powerful strategy, it's difficult to reach the destination.
As we know, research is the basis of success. And after that only you can find the strategy which suits your business most. Make sure it gives you the expected result. However, sometimes our strategy might not work as you imagine and in this case, some room for flexibility must be occupied. You can not just go ahead with the one plan, the situation can not be in your control so some changes are required. Specifically, it will definitely happen in marketing.
Hence, make sure you have a strong and flexible strategy for your digital marketing campaign.
#7. Get feedback
The feedback from the users is really important to make your service more effective. If you are able to provide what the user demands the most, then it makes a huge impact.
Specifically, if you are in the digital marketing campaign then taking feedback from the user is easy. There may be some positive and negative feedback that you need to understand. You need to identify what will impact positively your business and try to implement it. The more you satisfy the user's requirement they will be more excited to be part of your business.
Therefore, try to incorporate some user demand that helps to get their attention towards your brand.
Wrapping up
In this fast-growing world, the marketing industry also has changed. Today, digital marketing is the most important. To grow your business rapidly, this is the best way to go. You should move from traditional marketing to the digital one. The above-mentioned tips clearly define what makes your digital marketing campaign successful. 
Author Bio:
Nidhi Dave is a content and brand strategist who ensures that a consistent brand message is delivered to the audience. She is detail-oriented and multi-faceted, allowing her to incorporate her marketing skills with her vision to identify customer's needs, provide the best products & services, and escalate them to sales.
---