A Checklist to Create SEO-Friendly Content
---
The key objective of SEO is optimizing a page or a website so that Google would rank it higher on SERPs.
Although there are several SEO strategies to follow to be seen in the search engine result pages, creating SEO-friendly and original content is one of the most significant ones.
No matter what strategies you apply to your website but as far as content creation is concerned, you must stick to the best practices to increase the organic traffic of your website.
This post is typically focusing on some best tips to create SEO-friendly content that could attract sufficient traffic to your website.
Table of content
Checklist for producing SEO friendly content
Structure of post
Write original and authentic content
Optimize the length of your content
Optimize Keyword research
Check for grammatical mistakes
Check for SEO friendly URLs
Use proper paraphrasing technique to avoid duplicate content
Advertising through social media
Checklist for producing SEO friendly content
Structure of post
Let's get started with the structure of your content. It is a step-by-step process that includes 3 basic rules to follow.
The introductory paragraph includes a comprehensive introduction and a short explanation of the purpose of why you are writing about that particular subject.
Next comes the body, in which you write in continuous flow and explain the topic in detailed and expanded form to make it better to understand.
The conclusion paragraph includes a summary of the whole blog or article.
It is expected to be concise and well-written enough that anyone can get the idea of the whole blog.
Write original and authentic content
Creating original and authentic content is a key aspect to win SEO and grab the attention of visitors.
All efforts you are making to rank higher on Google would fail without publishing unique and informative content.
Thus, before everything else, as an online marketer, you need to make sure that the content on your website is worth reading.
Avoid difficult, abusive language, grammatical mistakes, and technical jargon.
Make your content more specific, avoid duplicate or copied content, and free of all types of mistakes.
Try to stick to the main objective of your writing so that readers can get benefit from your content and it would pay off.
Optimize the length of your content
Undoubtedly, content creation has evolved to a greater extent from the last 2 decades to expand your business in the online market.
When you are updating everything with trends, you may have noticed that the length of the content makes a huge effect on your SEO.
Therefore, keep an eye on the length of your post to enhance organic SEO. The optimal length that would be ideal for your website to get seen is between 1000 to 1500 words.
However, the blog posts that are too short (less than 800 words) do not provide enough room to add backlinks, specific keywords, and calls to action.
Optimize Keyword research
Keyword mapping is another most crucial step to keep in check. It refers to assigning specific keywords to Google search pages and posts.
When the SEO experts consider keyword research an important factor in their content creation, the search intent factor is not unusual to be left behind.
Admittedly, we demand search intent to be at the core of content. Therefore, the easiest way to generate SEO-friendly content is to follow the mapped keywords.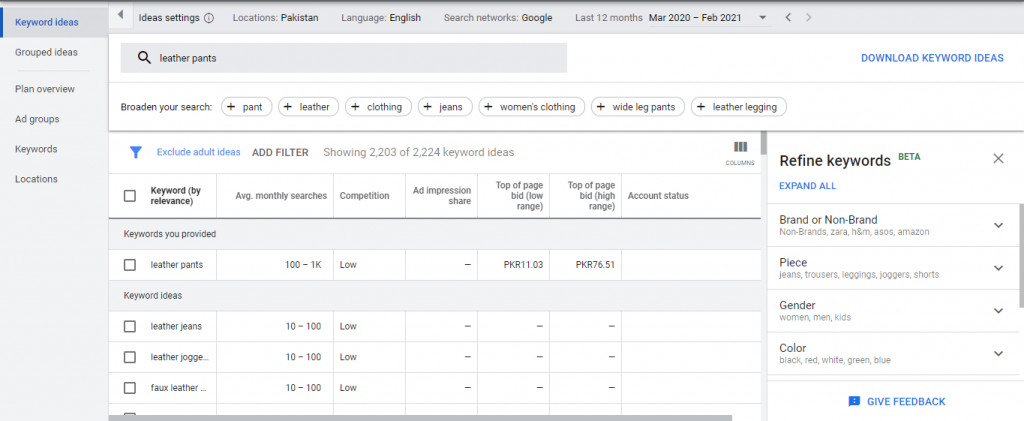 Check for your searching list of keywords if you have any and see which keywords are matching the searching terms that people are looking for on search engines.
You have to consider long-tailed keywords more because of their lower search volume, they carry exceptional possibility to be on the initial pages of search engines.
So, keep your keyword research process in check and put it into practice every time you write.
Check for grammatical mistakes
When you have chosen a new topic and start writing it after complete research, it is better to set it aside for a while and take a break.
Now, make your head clear and start reading it from the start, you will find out many mistakes in your post that you may have thought were perfect posts.
Doing this will show you that it is full of errors and you didn't realize it while writing because there was so much going in your mind.
So, to avoid all these types of errors, overused terms, and spellings, check your content with a free online grammar checker tool and edit it accordingly.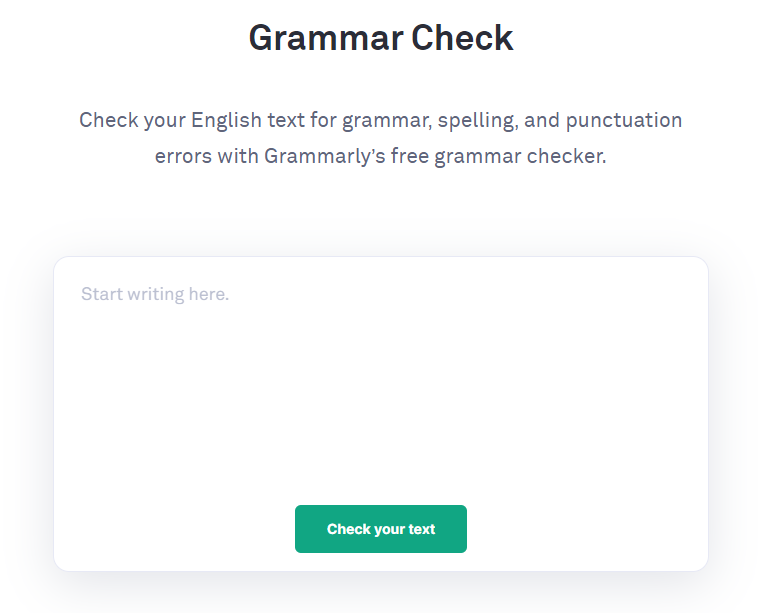 Check for SEO friendly URLs
SEO-friendly content cannot come to end without proper understanding and optimization of your URLs.
You need to avoid two types of URLs
Very lengthy URLs : https://www.domain.com/don't-even-think-about-writing-your-site-url-longer-than-this-one
SEO friendly URLs must be looking like
URLs: https://www.domain.com/your-keyword-here
Besides everything else, SEO-friendly URLs make your content easier to grasp and readable.
Moreover, the chances of picking up the URL inserted keyword by search engines get immensely increased.
Use proper paraphrasing technique to avoid duplicate content
In cases, when you're short of time, you may prefer to use a good paraphrasing tool that would rephrase your content to make it readable to a human level.
An advanced paraphrasing tool uses AI technology for rewording your text without changing its context.

No matter how advanced paraphrasing tools you use, they cannot compete with the human brain.
As far as plagiarism is concerned, it can occur in your content even when you write by yourself without using any paraphrasing tool.
A simple way to avoid plagiarism is to explain everything in your own words by changing the synonyms and voice of the sentence.
After that, use a plagiarism checker that would crosscheck your content over almost every online web page and avoid your post being accused of stealing.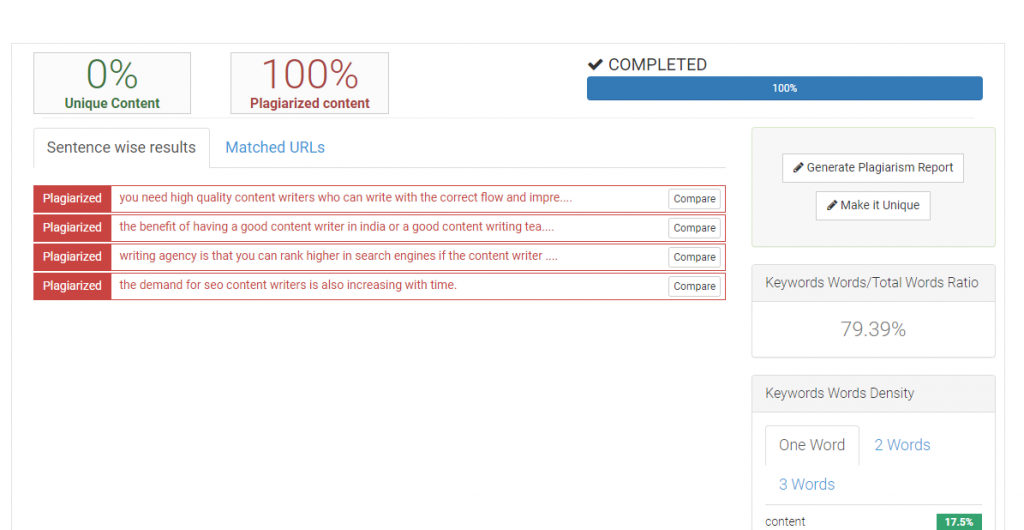 Advertising through social media
After uploading your post on search engines, you need to think about advertising your content.
Social media platforms have become a major weapon for digital marketing but understanding how your accessibility can be improved by leveraging social media is important.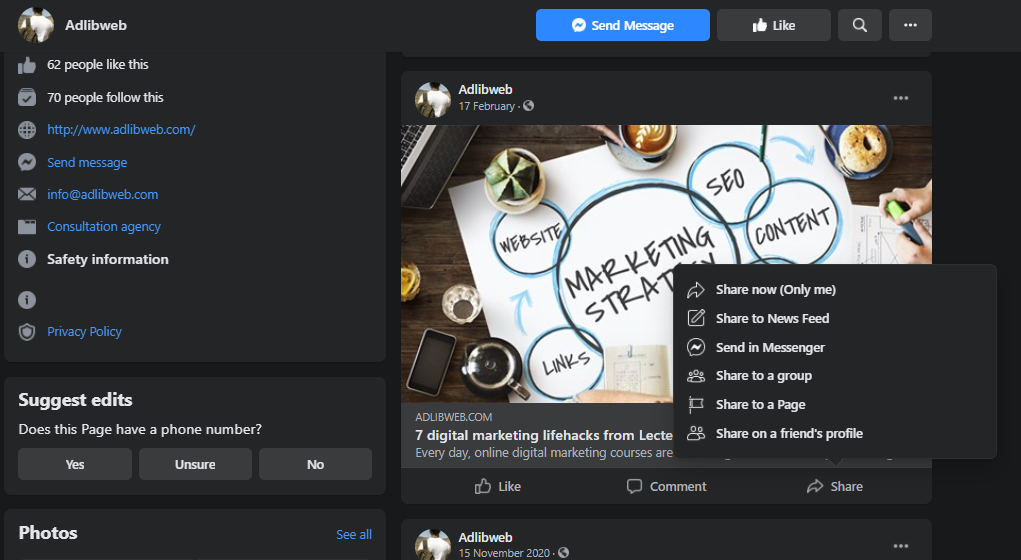 Most of the social search boxes are integrated with Google search queries that makes it easier for Google to display the required information after a query.
Other than this, the content that gets more shares on social networks is proved to be better for SEO and most probably rank higher on search engines.
Conclusion
Above is the checklist for creating SEO-friendly content that you can use to save a lot of your time and hassle.
SEO-friendly content would play a great role to get your website a huge audience and more popularity on Google and social networks.
Use the above checklist as a guide and start noticing the results of your website on SERPs.
---