8+ Most Profitable WooCommerce Plugin To Boost Your Sales
WooCommerce is the best eCommerce solution for building an online store. This platform is available in the WordPress plugin repository. To offer high-end features in the storefront, you will need to download the best WooCommerce plugin.
In this article, you can discover the 8+ most profitable WooCommerce plugin to skyrocket your sales efficiently.
Best WooCommerce Plugins To Increase Store Sales
1. MonsterInsights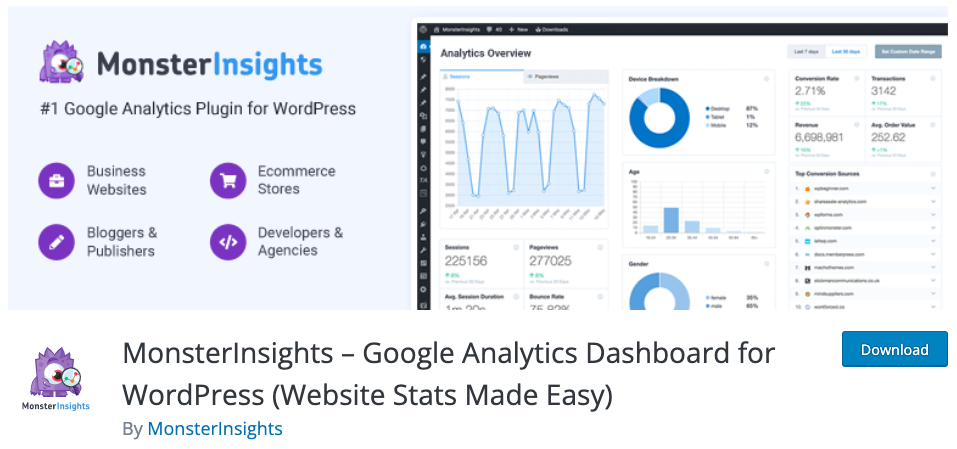 MonsterInsights is the best plugin to integrate google analytics into the WordPress platform. It's a user-friendly plugin. It allows you to analyze various data like traffic, conversions, average order value, and more.
As the plugin provides in-depth stats, you can easily optimize your store performance. It generates real-time reports based on user behavior and various metrics. That helps you to create strategies & enhance store sales effortlessly.
Key Features:
Easy set-up analytics tool for WooCommerce store.
Generate multiple reports based on audience demographics, identify high-traffic content, search console, etc.
Configure page-level analytics separately for posts and pages of the store.
Follow the GDPR guidelines and other privacy policies automatically.
A setting to control who can see google analytics report in WordPress.
The price starts from $99.50/year.
2. Hubspot CRM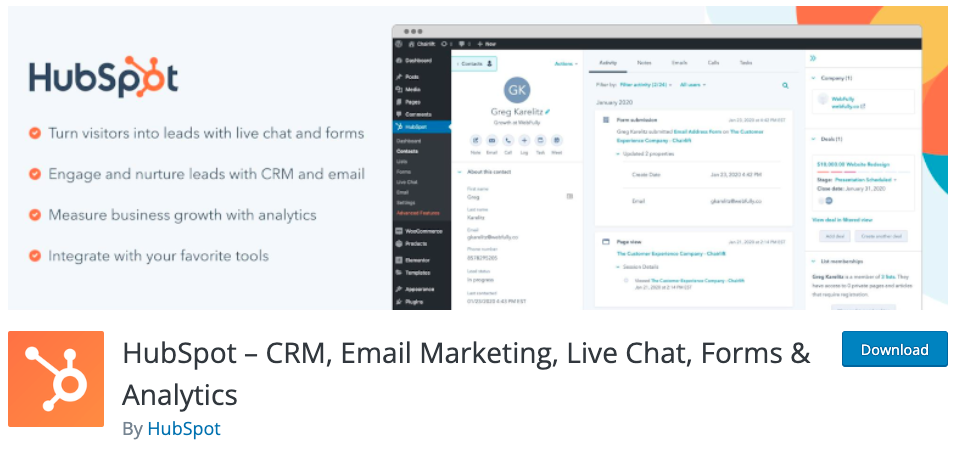 The Hubspot CRM plugin is a great tool for managing customer relationships effectively. It lets you manage leads, and chatbots – live chats, build captivating forms, email marketing campaigns, and more.
The plugin helps you to track each activity of a customer. In addition to that, you can create successful marketing campaigns acquiring massive sales. It is compatible with 1000+ third-party plugins.
Key Features:
Customizable 20+ templates for creating email campaigns.
Create forms and pop-ups like standalone pages, pop-up boxes, drop-down banners, and more.
Build a 24/7 support chat robot to engage leads & improve customer experiences.
Use the analytics dashboard to track the performance of the business.
Pipeline management defines the exact how many leads required to achieve the sales target.
This is a free plugin. The professional plugin price starts from $800/mo.
3. Smart Coupon for WooCommerce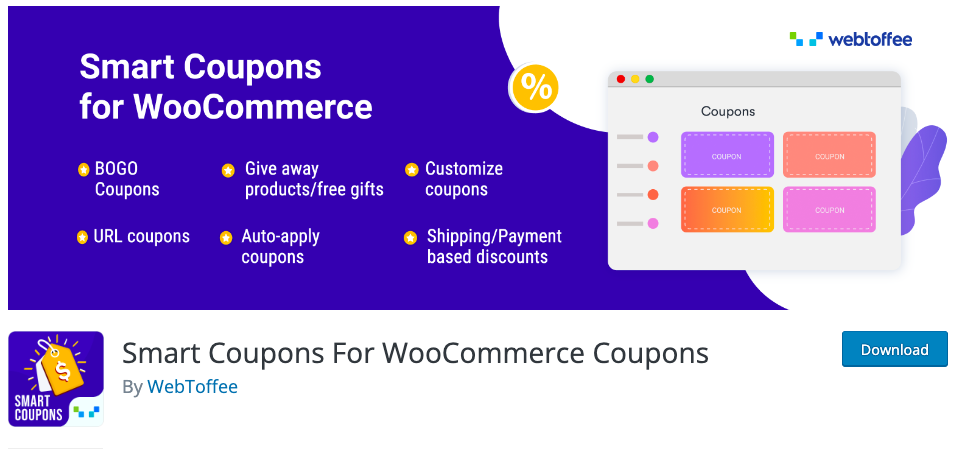 This WooCommerce Discount Plugin will allow the store owner to create multiple discounts like BOGO deals, product-specific coupons, free shipping coupons, bulk purchase discounts, bundle discounts, and so on.
The plugin lets you handle coupon restrictions for products, categories, or user roles. Import coupons easily to your WooCommerce store.
Key Features (Premium version):
Generate purchase history-based coupons.
Create a cart abandonment coupon for your online store.
Build gift vouchers for store credit products.
Coupon shortcodes are available to display all coupons for specific users.
Make URL-based coupons to redirect customers to specific offer pages.
Free and Premium versions are available. The price starts from $69/year.
4. TrustPulse
The TrustPulse plugin is the finest social-proof tool to leverage the trust of online store visitors. You can display the notification of customers' recent purchases, new sign-ups, form submissions, and more. It's an easy setup plugin.
The plugin offers a powerful feature like smart targeting. It allows the store owner to display social proof for a specific group of people at right time. You can track the best-performing pages using the built-in analytics option.
Key Features (Premium version):
"On-fire" notification to show how many people taking action over a specified period.
A flexible design option to create enticing FOMO notifications.
The real-time live tracking of user activity shows what users are doing on your site.
A simple drag-and-drop menu to customize the notification.
You can measure the number of views and conversions with analytics.
Both free and premium versions are available. The price starts from $60/year.
5. Omnisend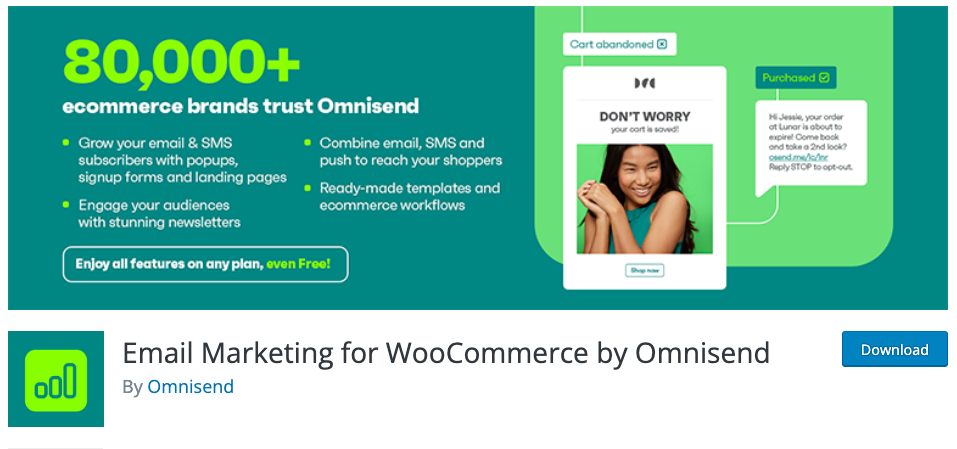 The Omnisend plugin provides a prominent omnichannel shopping experience for customers. This plugin will keep your audience engaged using targeted email marketing and SMS campaigns.
It offers a powerful pre-built automation workflow to set up the campaign for orders placed, shipping confirmation, cart abandonment, follow-up emails, and more. You can create well-targeted personalized messages across email & SMS and boost your store conversion.
Key Features:
The plugin creates actionable reports to optimize the sales funnel.
Auto-sync data instantly for the WooCommerce store.
Make use of pop-ups or gamified forms to collect email addresses & phone numbers.
Ready-to-use email campaigns to keep targeted subscribers engaged.
Free version and premium are available. The price starts from $192/year.
6. Related Products for WooCommerce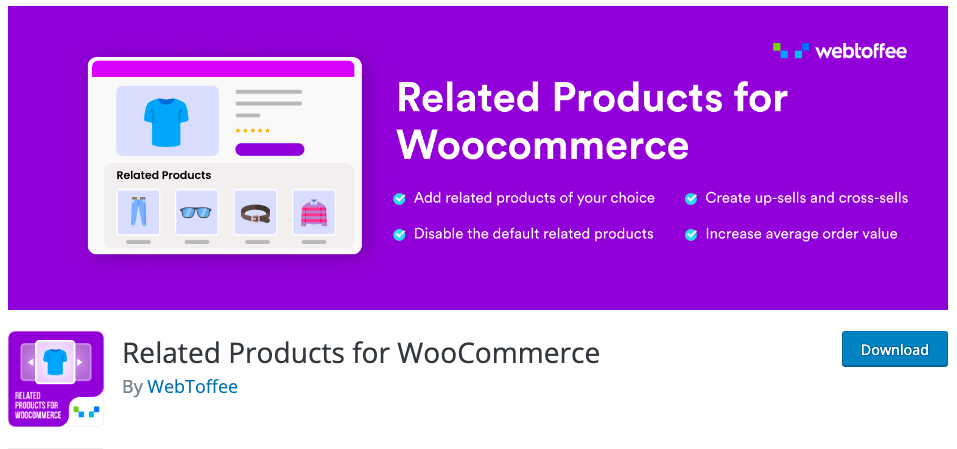 The Related Products for WooCommerce is the best up-sell/cross-sell product promotion plugin for an eCommerce store to drive high sales. It will allow you to choose custom-related products.
Using this plugin, you can highlight recommended products to attract more customers. It encourages the shopper to try those products. And as a result, increase the store's average order value.
Key Features:
Create a slider to display related products for customers.
Organize the recommended products for the whole store using different categories and tags.
You can exclude related product options for out-of-stock products.
Use the shortcodes to showcase custom-related products on different pages or posts.
It supports multi-lingual for exhibiting translated versions.
This is a free plugin.
7. Sales Countdown Timer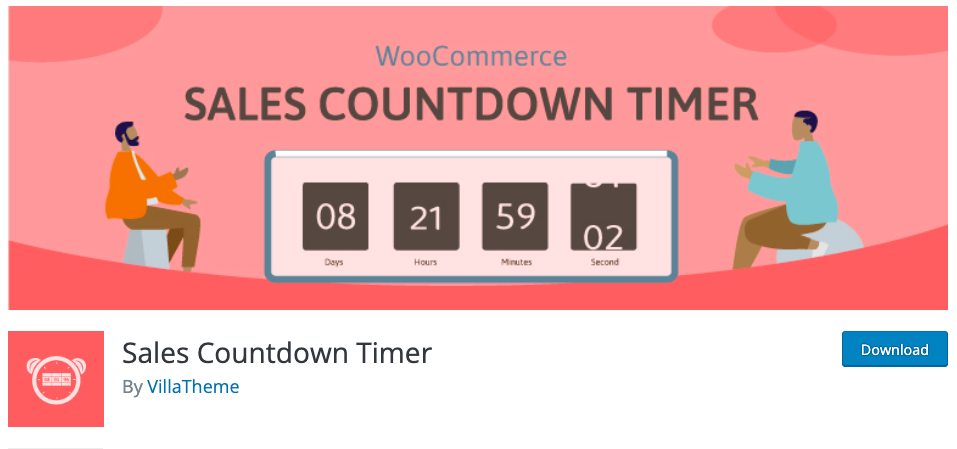 Using the Sales Countdown Timer plugin can enhance customer purchases. This plugin is applicable for sales events, improving sales & revenue, and more. It works under urgency psychology.
This plugin displays a sales countdown timer on a specific product page or shop page. A custom message can be created for the future scheduled sales countdown timer using shortcodes.
Key Features:
Set the sales countdown timer for single product page, variable or bulk products.
Decide where the countdown timer appears on selective store pages.
Design the progress bar with various customization options such as width, background color, border radius, text color, and more.
Create a countdown timer for the minimum cart total to apply special offers.
Admin has access to reset mode for testing purposes.
Free version and premium are available. The price starts from $25/year.
8. WooCommerce Product Reviews Pro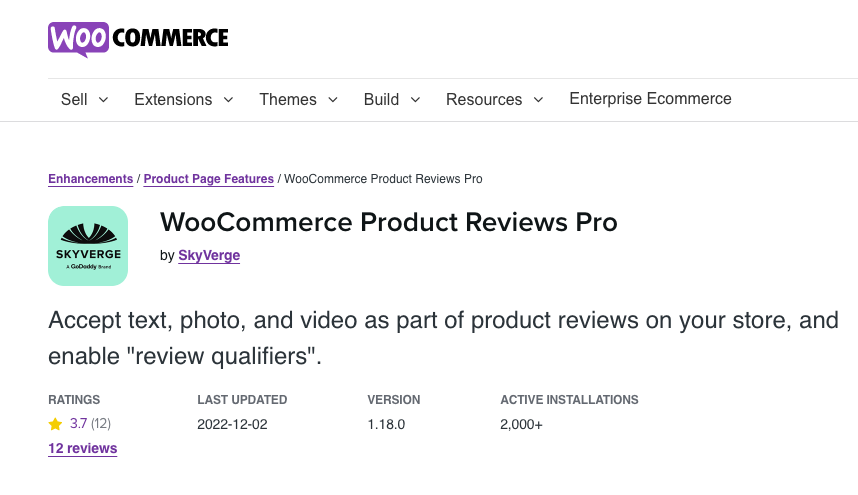 Social proof plays a major role in a customer's purchase decisions. The WooCommerce Product Reviews Pro plugin allows you to build the best product review for the online store.
For review submission, you can add multiple options such as Amazon-style review and filtering, photos, videos, and so on. The plugin will also let you add upvotes or downvotes to your WooCommerce store.
Key Features:
Add multiple discussion contributions such as custom questions, standalone photos, or videos.
Avoid duplicate reviews using the filter option.
Set a threshold for reviews per product to display ideal feedback for customers.
Apply the filter based on the rating of products.
Upvote & downvote system to define helpful reviews.
The price starts from $79/year.
9. Social Share Buttons & Analytics Plugin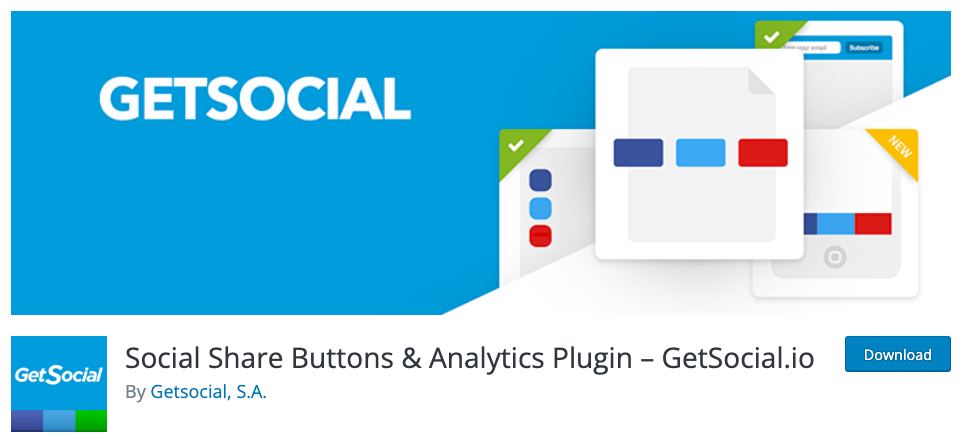 This Social Share Buttons & Analytics plugin builds enticing share buttons for your website. It supports over 30 social media networks. This button helps the customer to share the content or product on social media which results in driving traffic & boost sales.
It doesn't affect the page loading speed. The plugin allows you to personalize the share button in your eCommerce store. An analytics dashboard gives you insight into the social media traffic, helps you discover high-performing content, and feature what customers are looking for.
Key Features:
Choose the social share button appearance as floating or horizontal.
Include the total share count inside the button.
The reaction button is for customers to express what they think.
Welcome bar to announce new updates or redirect traffic to the converting landing pages.
A smart pop-up to ask customers to subscribe, share or pivot to a specific page.
The free version and premium version are available. The price starts from $108/year.
10. WooCommerce Best Sellers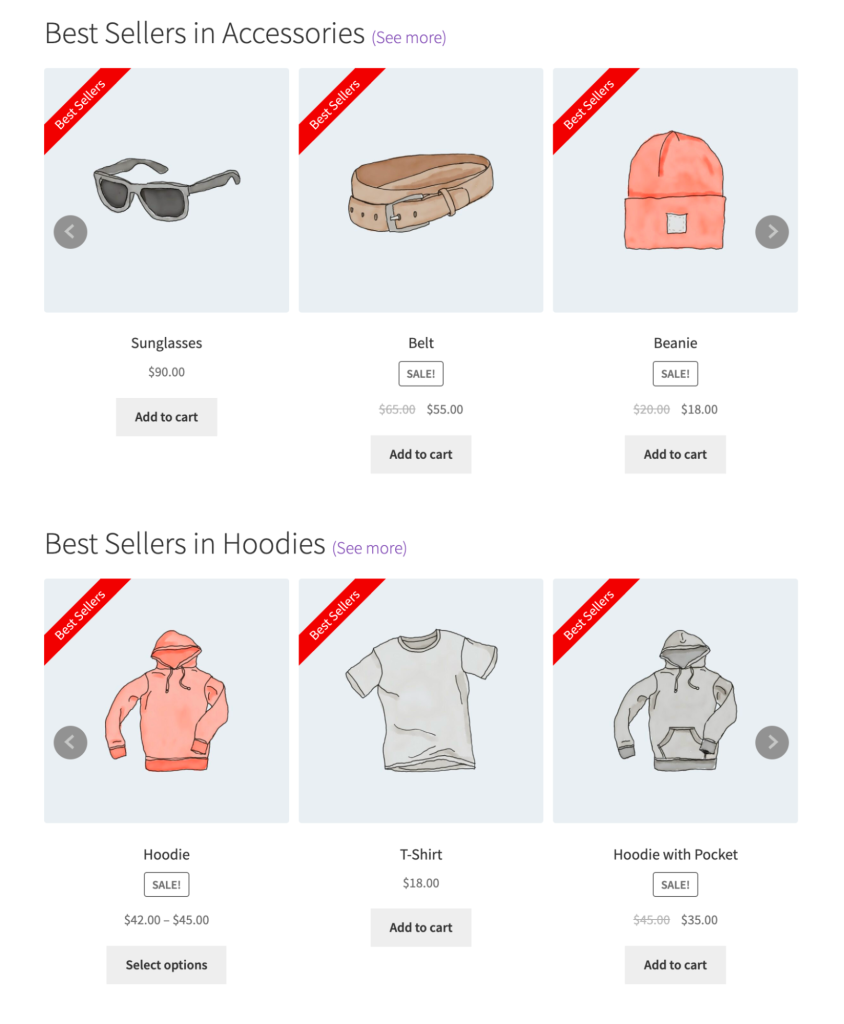 The WooCommerce Best Sellers plugin creates compelling badges for best-selling products. This top-selling plugin for WooCommerce supports both simple and variable products.
You can build separate best-selling pages for your online store. The plugin runs the countdown timer for a specific sales period. You can upload the custom image for badges and display it on selective shop pages.
Key Features:
Exhibit best-selling badges on product thumbnails.
Feature the high-sales products based on the ranking system.
Edit the position, color, and text of the WooCommerce best-selling badges.
Create a slider for showcasing products in the WooCommerce store.
Exclude out-of-stock products for product recommendations.
The price starts from $49/year.
11. Popup Builder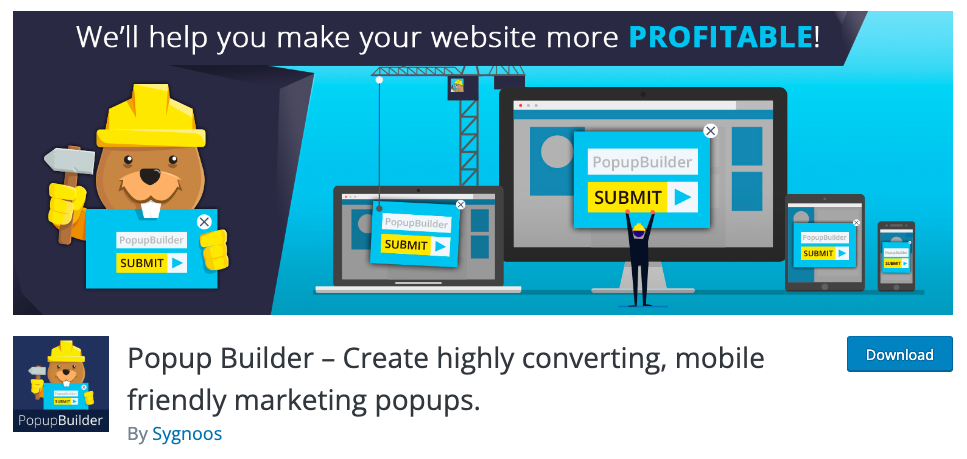 This Popup Builder plugin creates numerous powerful pop-ups like a countdown, image pop-ups, geo-targeting, or exit intent pop-ups. It consists of a separate pop-up design based on its type, event, and conditions.
An unlimited number of pop-ups can be built for kinds of occasions. To increase customer engagement, this plugin offers various features like video pop-ups, exit-intent pop-ups, Mailchimp pop-ups, and more.
Key Features:
Manage numerous WordPress pop-ups as store required.
Optimize pop-up to make it responsive or mobile-friendly.
Grab user attention using targeting features such as location, country, browser, and more.
Enable pop-ups to offer discounts or coupon codes.
Use gamification pop-ups in your store and convert visitors to leads easily.
Both free and premium versions are available. For the premium plugin, pay the price per each pop-up feature. The price starts from $19/year.
12. WooCommerce Points & Rewards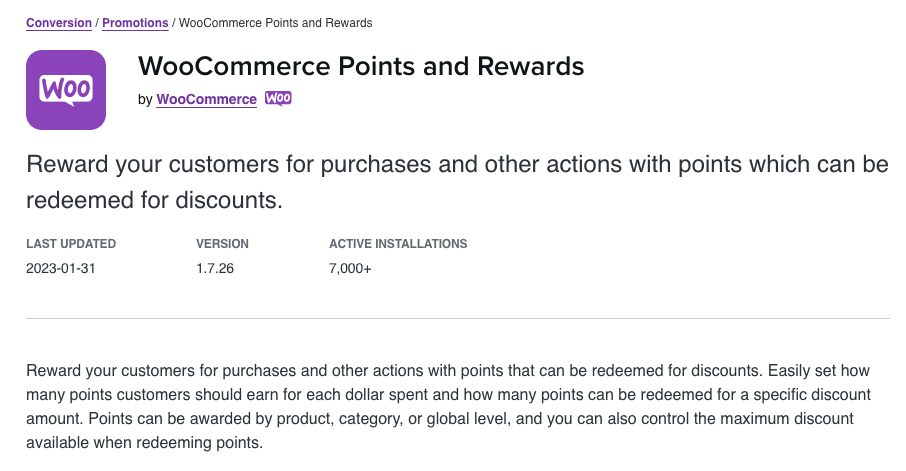 The WooCommerce Points & Rewards plugin incentivizes customers and encourages them to shop more. The plugin helps you reward shoppers based on your store's purchase or other activity.
The users can use the redeemed points for the next purchase. You can set a discount limit for the cart, product level, category, or more. The plugin manages loyalty points for each customer & how many points to assign.
Key Feature:
Award customers for their actions like sign-up, review submission, or more.
Separate dashboard for the admin to manage the loyalty program of the store.
Determine how many points can a customer get for completing each action.
Keep a track of the pointing system logs to analyze the usage of customers' rewards.
Display the earned loyalty point on the cart page or checkout page.
The price starts from $129/year.
13. Widgets for Google Reviews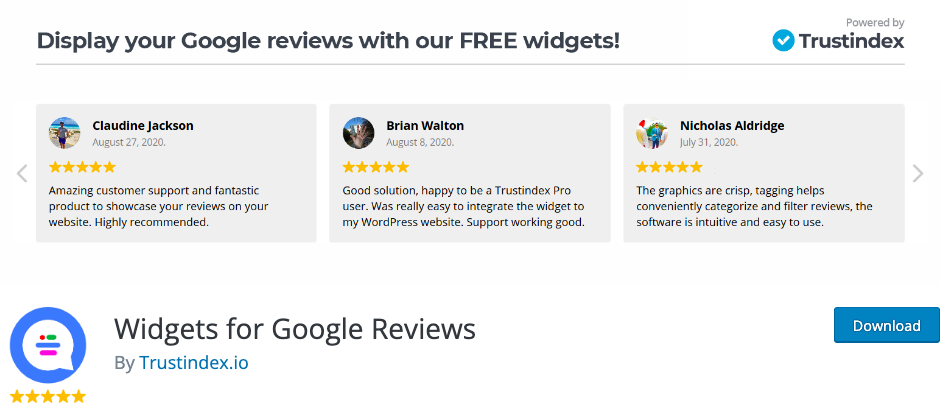 The Widget for the Google Reviews plugin helps you to display Google reviews on your store site. You can choose the layout of the widget to present Google ratings more appealing for your shoppers.
It's a great way to earn the visitors' trust and convert them into potential customers proficiently. You can also display reviews from top review websites like Facebook, TripAdvisor, Yelp, and Airbnb.
Key Features:
Get access to an unlimited number of widgets.
An option to rectify the negative reviews.
Auto-update reviews when customers submit new feedback.
Share eye-catching images from reviews on various social media networks.
Modify the widget link as per your requirements.
Both free and premium versions are available. The price starts from $65/year.
Conclusion
All of these WooCommerce plugins offer a great shopping experience for customers. Instead of simply building a store to sell products, create a user-friendly environment that they can't resist. Your store revenues will increase twice in this way.
From this post, you will find the right plugin for your online that helps to optimize your store to offer quality products for the customers and boost your profitability.