7 Ways to Streamline Your Ecommerce Sales With Automation
---
In this era where everything is digitized, online marketing spreads its wings along thousands of eCommerce automation that makes sales streamlined. Online marketing is a bit difficult if you do it yourself from starting awareness to completing the checkouts. It required lots of hands and time to make sure things were going well.
That's why the eCommerce sales strategy presents tricks and lots of automation. What automation is? Ummm..!! well, Automation refers to the broad technology that helps humans to reduce workload and human intervention in processes. It helps to finish work quickly, efficiently, and effectively.
As far as innovation is its peak, you can say that it is all done for making things perfect. Like, manage customer queries with website chatbots, handle social media with social media management tools, schedule emails in bulk with email automation and other operations that make your ongoing task faster and flawless.
In eCommerce marketing, these are the essential material where we can streamline the whole process's areas. Here I'm giving you five simple sales automation ideas that can streamline your eCommerce sales, improve marketing, and provide customer support with automation.
Automate Inventory Management
To maintain stock level, you can use an inventory management system which is necessary for your eCommerce sales. Ecommerce automation wides the ways to accomplish in this compatible market and meet the objective to grow businesses.
This inventory management system can generate an automated record of your stock, update the purchases that are made at the end of the day, and also calculate the real-time valuation of your inventory. It can directly plug into the eCommerce website and after that, you can add, delete, and amend stock in real-time, automatically.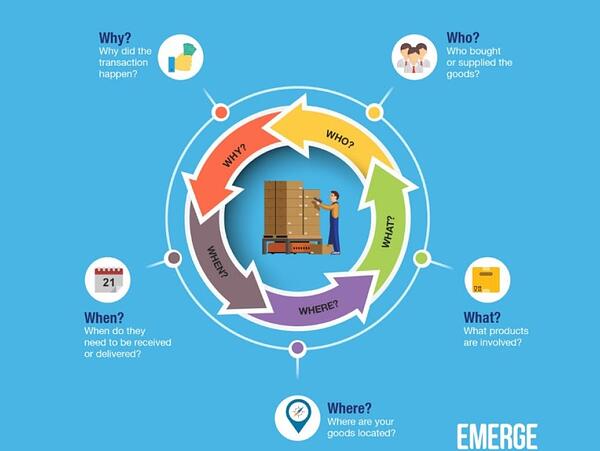 Source: G2 Learning Hub
The eCommerce industry is based on automation because you can not handle the back-to-back task on your own either you have to hire a pool of human agents that is not a worthwhile option. Instead of that,eCommerce automation works efficiently & effectively and a big time saver all the time.
Automate Customer Support for a Better Experience
Our customers want instant support or assistance that could help them to find their desired product after landing on your website. As you are not available to entertain your customers physically, but a chatbot is a perfect replacement for sure. A chatbot is a conversational flow that understands human language and based on this ability, it makes the interaction at the same level as human customer service agents. No matter what, the chatbot can respond to users 24/7, instant replies, and immediate human take-over if the chatbot gets stuck in complex queries.
More than 58% of companies decided to go for chatbot automation to engage the customers initially. Either they come up with queries, want to look at a product catalog, place the orders, tracking the shipment, chatbots are all in one.
As eCommerce marketing has the opportunity to utilize the marketing platforms such as Facebook, WhatsApp, SMS, Website, you can gather your target audience to increase your eCommerce sales. The chatbot can integrate with different channels that can bring customers by providing instant support. Not a single person can leave without resolving its query, and eventually, you can deliver a great customer experience on all the marketing channels.
A chatbot has the ability to streamline the eCommerce sales process. It can show customers' desired products or recommend related stuff that helps to increase your sales, easy payment acceptance, post-sale activities like a refund, tracking, or gather real-time customer reviews.
Automate Social Media Marketing
Online marketing without social media is an impossible thing in this age. Social media marketing is essential for all the online marketers out there because it is a vast place where you find your targeted audience with less effort. Raise your brand recognition, run PPC ads, capture authentic leads, and whatnot.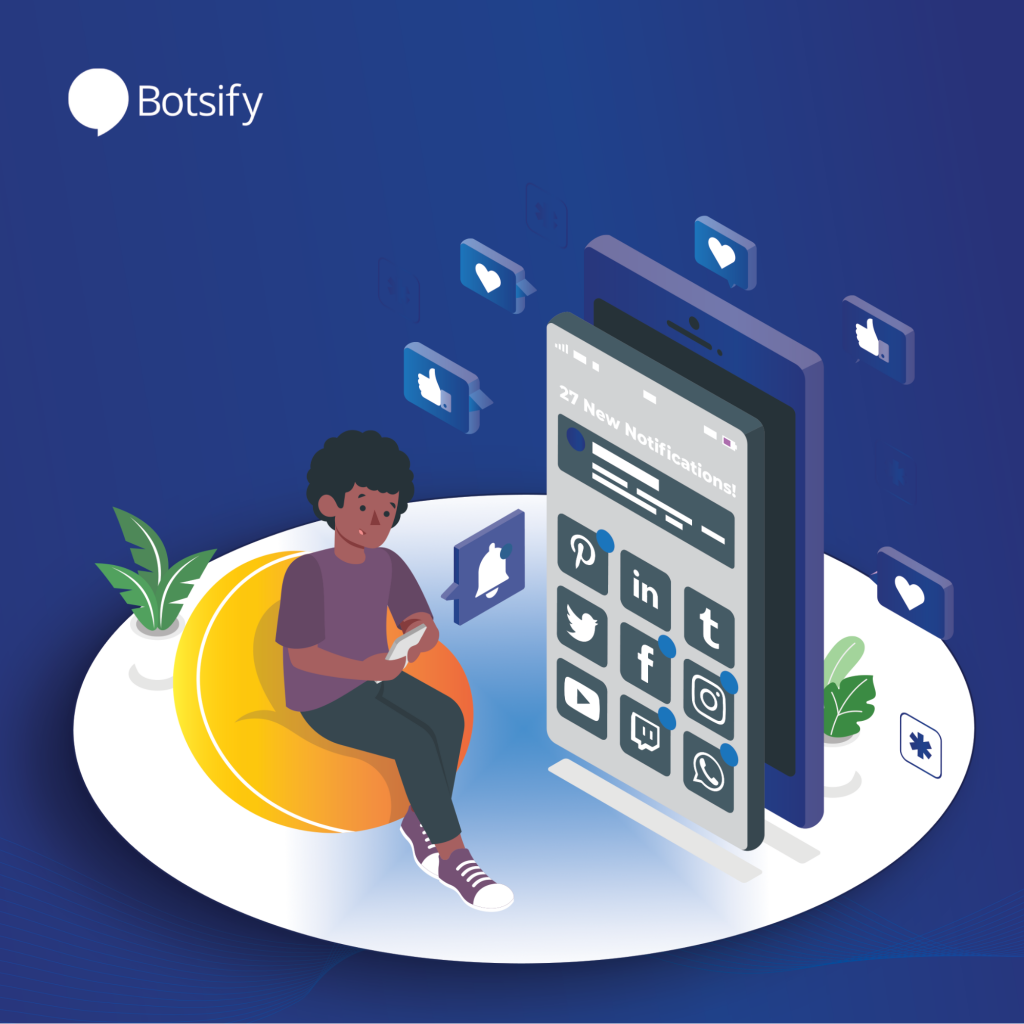 Thanks to the social media platform that can help the eCommerce industry by engaging prospects that'll become potential customers. Companies get benefited from social media platforms that make the customer-client relationship stronger and enhance customer engagement by interacting with people more often. For customer engagement on social media, there are many tactics you can use like, promotions, giveaways, polls, or quizzes, etc that can drive your audience towards your products.
Regular posting in the meantime, promotion of blogs, and announcement of discount offers make your social media audience engaged. You can use different social media management tools to schedule daily posts, prepare graphics of your product, eye-catching captions that present the idea of what you are selling, and quick replies to their comments and queries.
You can never neglect the power of social media ads. It creates a remarkable impact that can drive traffic and increase conversion rate without being spammy. You need to create and share content that engages your audience continuously.
Automate Marketing Pitches
In the old days, when secret messages were usually sent via pigeons and communication was the hard job, now it is the most instant and quick via communication technology. One of the most trouble-free communication we are enjoying in this era- from sending emails to instant messaging across the world.
To gather your audience across different regions or countries, eCommerce marketing takes help with email automation. Email marketing is essential and vibrant that you should include in your marketing strategy. Sending marketing pitches in bulk takes too long if you do not use automation. No doubt, it makes your ways easier.
Do you know you can increase your 50% open rate by just making your subject lines!
Before starting an email, lead generation can be the first step to be covered. And for this, don't worry about it. You can find multiple tools to capture authentic leads, maintain the email list, and extract the most targeted population to send emails.
You can automate your marketing email as per your audience demographics, even you can customize and restrict it to specific regions or specific gender. Schedule weekly newsletters and monitor them can enhance the ability to approach your audience and make their needs fulfilled without taking much time.
With email automation, you can easily monitor the click rate, open rate, reply rate, and delivered email from the list. No need to pressurize yourself to get results instantly, it takes time and when it hits the ground, it will rock and drive organic traffic on your eCommerce site.
Automate Feedback & Survey
Your customers are the most precious stakeholder that can help you grow in this competitive market. They can help you to find out your flaws and appreciate when you do a great job. Customer loyalty must be necessary to support your online marketing. It would great if you get feedback on their experience, and according to their response, you can evaluate how well you are going.
To automate the feedback process, you can use conversational forms or feedback opt-ins that are instant and quick. People love to fill it. Know customer perception about your products and get back to them after improving by hooks and crooks. It will show your customers that you value their feedback.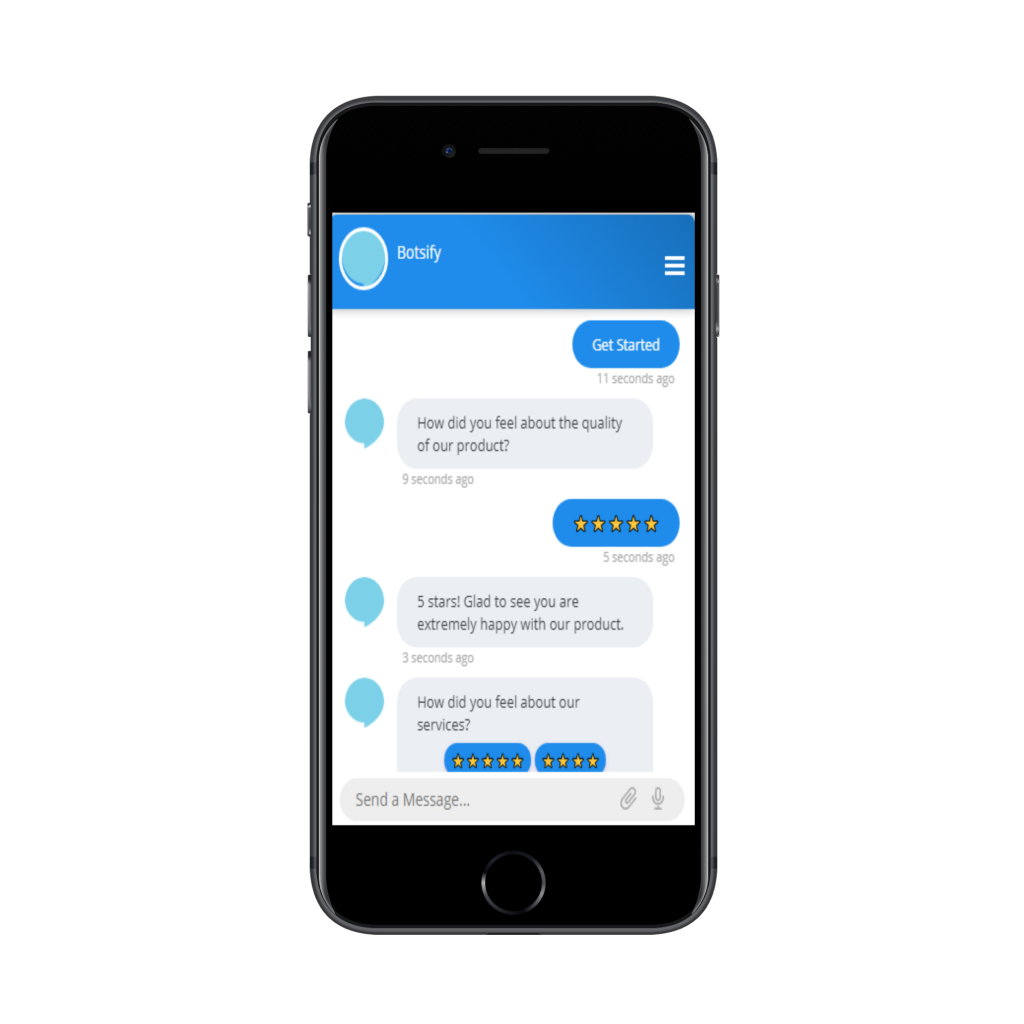 Source: Botsify
Automated feedback emails can help you to connect with your customers in the long run. Also, chatbot conversational feedback forms are the best practice to get feedback after purchasing from the website or other marketing channels.
Improve Checkouts & Reduce Cart Abandoned
The more you shorten the checkout process, the more people come to buy. No one wants to spend more time, not even your website if it takes too much time to load. So how can you expect the customers to cross multiple pages just to complete the buying journey? Make sure your eCommerce channel has the right pace to go through.
Tip: Your e-commerce website is a way to drive organic traffic so speed up your website because 47% of customers expect a web page to load in 2 seconds or less.
Once your customer decides to get their desired product from your store, you have to streamline the checkout process. You can record their data for the next visit. So, next time they only need to click buttons for confirmation to complete checkouts. Like in KFC, you can see they record all your data, and whenever a foodie starves with hunger, they just click what they want, add to cart, and the order is placed.
Don't give them a single chance to leave the site before they make a purchase. Sometimes visitors forget to buy products that they add to the cart. It is common in virtual shopping to abandon a cart but it is your task to make them remember and get to recover it as soon as possible.
Abandonment is an eCommerce term that refers to a visitor who leaves a website without taking the necessary actions. Shopping cart abandonment, for example, refers to visitors who add items to their online shopping cart but leave before completing the purchase.
You can send customized emails, pop up notifications on a website chatbot or use opt-ins as soon as they come back to your website, it will remind them to get your cart. It will help you to lower abundant rates, and it can vary from time to time.
Automate Payment Method
To automate your payment methods, you can make your customers happy by not facing difficulties. Multiple payment gateways streamlined the eCommerce sales automation. The good thing is that you can now make recurring invoices in minutes using several payments and accounting platforms.
The automated payments must be user-friendly and easy to understand, easy to operate worldwide, well-versed terms & conditions, multiple preferences for accepting payments, and well-secured accounts that protect customers' privacy.
Automated payment management can be a systematic way to manage the accounts and can easily integrate on multiple platforms. It may also calculate the various VAT payments, which vary by country, and provide automated calculations that appear on the final invoice.
Bottom Line
Ecommerce automation allows the online retailer to save costs and utilize your precious time to do other tasks that technology can't do. Set your goals and transform all of them by taking help from automation. There are lots of choices in eCommerce sales, make the one that is always in front of customers' eyes. Find the right automation at the right time that suits your budget, it can help you to grow your business as you desired.
Author Bio:
Remsha Moghis is a content writer at Botsify, a platform where building a bot is trouble-free. She has over 2 years of experience in this field. She has a strong grip on SEO writing, academic writing, social media marketing, and has sufficient product knowledge.
Links To Profile
---