7 Ways that Social Media is Affecting Us Positively
---
The emergence of social media has changed today's lifestyle extensively. Platforms such as Facebook, Twitter, Instagram, or LinkedIn have become one of the primary reasons for business or personal development. The impact that these platforms have on the business sector has also given business owners and digital marketers groundbreaking ways to up their marketing game. Overall, social media has changed the lives of over 2.77 billion users one way or another.
Ways that Social Media is Affecting Us Positively
Social media has helped several communities in different sectors of society such as education, economics, business, media, art, culture, governance, environmental, and more.
However, the most significant impact is on the business sector. Facebook Ads and Instagram Ads are just a few of the features that digital marketers tackle with daily to boost conversions and revenue.
Whether you're a digital marketer, an advocate of an important cause, or someone who's in the process of boosting social media presence for a startup, here are seven ways to convince you that social media is indeed affecting us positively.
1.  More Interactive Communication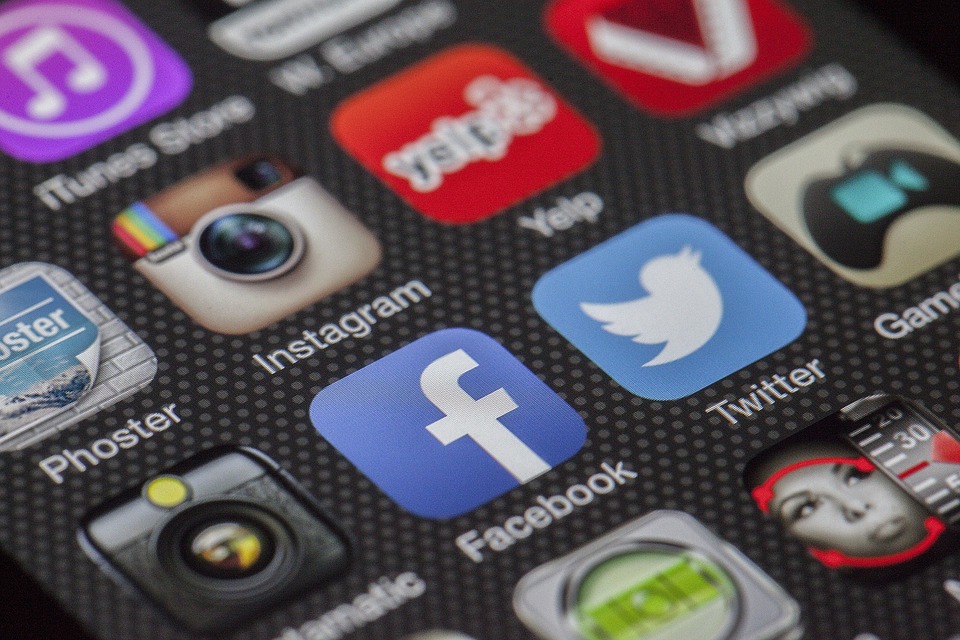 Before the social media era, personal and business communication was hard due to slow responsiveness. Since social media messenger applications or comments are updated real-time, it's now more accessible for people and companies to communicate with friends, family, and customers.
Family, relatives, and friends can now communicate with each other for free wherever they are. On the other hand, businesses can take advantage of social media to enhance their customer service. Some prominent companies who rock customer service on social media are Nike, Starbucks, Walmart, T-Mobile, and AirAsia. If you're a digital marketer, ensure you're optimizing your business pages for feedback and reviews. With the way customers shop nowadays, garnering reviews is imperative for business. 
2.  Improves Brand Awareness
Although conventional marketing such as TV ads, newspaper ads, radio ads, or outdoor advertising still work, these strategies need a hefty budget. If you're a digital marketer, playing with your creativity with social media campaigns can improve brand awareness. User-generated campaigns are gaining popularity when it comes to spreading your brand or advocacy. It is when your followers market your brand without you having to pay them in different ways. Through the use of hashtags, competitions, giveaways, tagging, it's now easier to reach from audience A to Z. Check these 10 best user-generated campaigns on social media.
3.  Helps Businesses Boost Conversions and Sales
As mentioned, 53 percent of businesses use social media advertising, and that number is undoubtedly going to rise. Aside from the fact that social media is and will never be a dying trend, it has also built the right business partnerships at very affordable rates.
Facebook Ads, Instagram Ads, YouTube Ads, Twitter Ads, and Pinterest Ads are just a few examples of how small-scale businesses can reach out to their target audience from remote places.
Here are a few ways on how social media can help your business:
Business pages help consumers to get the best value for their money by providing positive and negative reviews about a specific product or service.
Digital marketers can control and optimize their ad spend through

Campaign Budget Optimization

. This new Facebook Ads feature allows marketers to set a daily or lifetime budget limit and Facebook will do all the work in prioritizing budget distribution to campaigns which are generating leads or conversions.
Social media has also allowed companies to get as many leads even with a single post. Generating leads is faster and more convenient using emails, surveys, comments, and lead generation tools.
Businesses can now reach the right target market by setting when and where their ads are displayed. Through the use of Facebook or Instagram

Audience Insights

, digital marketers can set the reach according to age and gender, lifestyle, page likes, activities, and more.
4.  Adds More Value and Productivity
I especially love how companies go the extra mile on social media to connect with their existing customers and gain trust from new ones. Overall, social media adds value to companies who do social media marketing right. When you're a business with a substantial social media following, consumers will see you as an authoritative entity.
Take for example McDonald's transparency campaign. To end all speculations about the ingredients that they use, they did the "Our food. Your questions" campaign which invited all consumers to ask them anything food-related on their website or social media channels.
5.  Improves the Digital Workforce
Social media has undeniably given people jobs and expanded the digital workforce. According to Talent Works, 87 percent of recruiters use LinkedIn to hire people while 55 percent of them use Facebook. As a freelancer, it's easy to make yourself visible and build your portfolio through social media. It's also seamless for both companies and applicants to do a background check before deciding if it's the right fit or not which makes the recruitment process faster and more accurate. In addition, building professional connections on social media is more convenient as well.
6.  Aids NGOs in their Fundraising Campaigns
According to studies, 92 percent of NGOs have a Facebook page that they also utilize for their fundraising advocacies. Organizations use social media to spread their advocacies because people are more compelled to powerful images and videos that elicit emotions.
One example was Charity: Water's "September Campaign." In 2015, the organization raised $1.8 million and brought clean water to 60,643 people around the world. This is proof that social media is a sustainable way for nonprofit organizations to achieve their goals and help those in need.
7.  Inspires Like-Minded Individuals
Social media platforms have become a channel for people to find inspiration from like-minded communities and individuals. Take, for example, Procter and Gamble's #LikeAGirl campaign which encouraged girls to accept failure and make it a steppingstone to build their confidence even if they do it like a girl. Procter and Gamble claimed that 19 percent of American girls feel a negative association with the phrase, but after watching the video, 76 percent said that they're proud of their "girly" physical abilities.
Author Bio: Sarah Brooks is a passionate young blogger who loves to write about SEO techniques, digital marketing, social media and more. She is currently working for Galaxy Marketing, one of the leading providers of views, likes, real Instagram followers & real comments for YouTube, Twitter and more social media networks.
---