7 Tips on Getting Faster Results From Referral Marketing in 2022 and Beyond
Referral marketing is one of the fastest and easiest ways to generate even more customers for your business.
However, just because you have a referral marketing program in place, doesn't mean people will join it and start promoting your products and services. You still need a plan in place to mobilize people in becoming part of your program and refer your business to their family and friends.
In this post, we'll look into the different ways on how you can boost your referral marketing strategy. This way, not only will you be able to get more referral sales from your program, but you'll also achieve these results in the shortest amount of time.
Make Referring as Painless as Possible
One of the biggest issues that most businesses make with a referral-based marketing strategy is not providing the resources for members to succeed.
Upon signing up to your programs, your program doesn't provide the necessary steps to help them make the sale effectively. As a result, members don't know how to generate successful referrals the right way. Even worse, some of them might resort to underhanded tactics that would tarnish your brand image by sheer association.
Therefore, it's important to develop your program and use the right affiliate marketing software to stay in control of the process, and in such a way that members would have to think twice about what to do next.
For starters, make sure that you provide a Refer a Friend link or unique referral code not only on their member portal but also on your app. This way, they can refer your business to people by sharing the link from their app.
Also, a bedrock of conversion marketing is providing them with all the information they need to know about your products and services. This is especially vital for businesses and organizations that offer life-affecting services, such as educational institutions. To market a private school properly, for instance, you need to make sure that referrals are simple and effective.
A way of doing this is by creating separate landing pages talking about a feature of your product or service. If your school has a dedicated science facility, for instance, make sure to talk about it and entice parents to share that with their friends and neighbors. Then ask members to send their friends to these pages. They will help explain what your business does and answer any questions they may have about it. From here, you can expect to convert more referrals into sales.
Ask For Referrals at the Right Time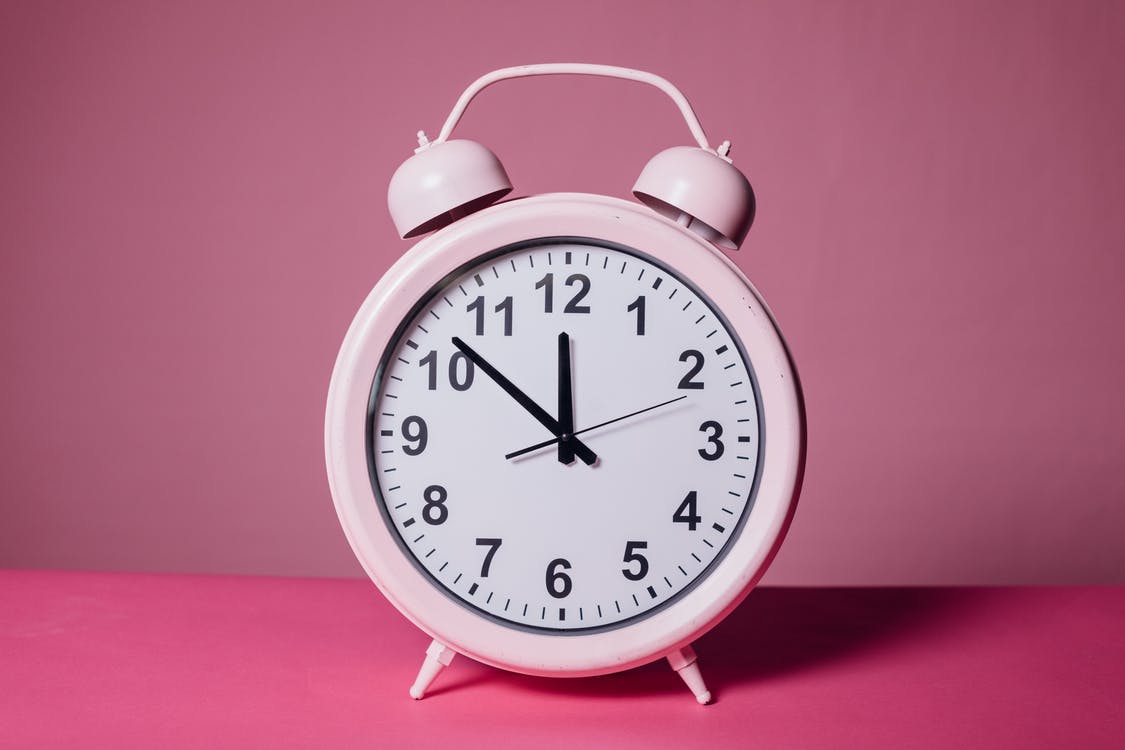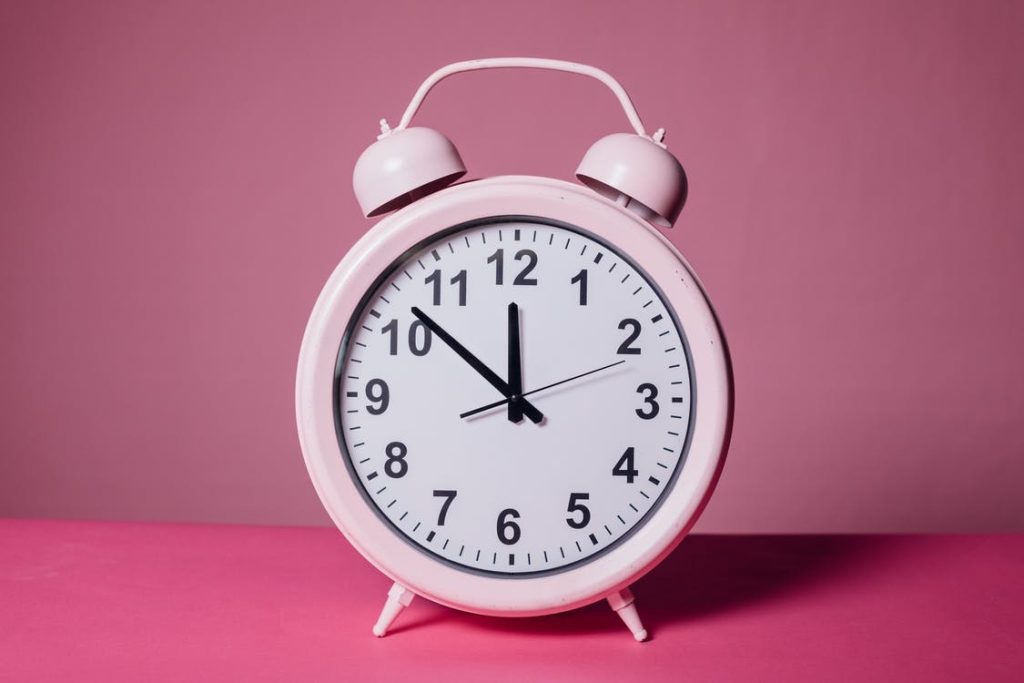 Image Source: Pexels
Timing is everything. You can't keep reminding people every day to refer your business to other people because they'll end up ignoring your pleas.
Instead, you must find the right time to ask your referrals to recommend your products.
To do this, you need to give them a reason why they should refer to their friends and family members.
One of the best ways to do this is to remind people about your referral program whenever you're running a sale. You can set up bulk SMS campaigns with the help of a dedicated SMS gateway to reach your customers at the right time, when they are most likely to make a purchase or refer your brand to people they know.
Send them an email days before you launch your sale. Provide a list of products on sale by then and explain why they should recommend these products to others.
One of the common email marketing challenges is not having a followup schedule, so be sure to make one and send them another email the same time the campaign launches as an added reminder. Aside from aligning your referral marketing sales with your seasonal promotions, you can ask them to refer to your business if you're sure they're happy customers of your business.
To do this, send them an email asking them how satisfied they are with your product. You can use the Net Promoter Score (NPS) to help measure customer experience and satisfaction. For customers who gave you at least a nine, you can send them another email requesting them to share your business with other people.
Are you collecting NPS (Net Promoter Score) feedback from your customers? If yes, you are a few simple steps away from getting faster results from your referral marketing program. Datis Mohsenipour, Director of Marketing & Partnerships at Outback Team Building & Training, recommends the following: "Collecting NPS feedback from your customers is a must for any company. If you're already doing this, you can easily supercharge your referral marketing efforts by targeting your promoters – folks who gave you a 9 or 10 rating – with a follow-up email that showcases your referral program. These customers are the perfect target audience for referrals as they have already expressed high levels of satisfaction with your product or services." "You can use your marketing automation platform to automate the reach out efforts, or manually export your list of contacts that have given you a 9 or 10 rating." Datis adds.
In this case, you are leveraging their experience with your business as a way to promote your business. And the happier they are with your business in general, the higher the likelihood of them bringing in more referrals.
Offer the Right Incentives
"What's in it for me?"
This is perhaps the first question that people ask before they purchase something.
What they'll get in return should at least be equivalent to the money they'll spend for the product, if not more.
The same principle applies to members of your referral program, and it could be the solution to get new customers. The problem isn't whether or not they can refer to your product or service. The real problem is whether they should or not.
And to help them answer this question, you must provide them with the appropriate incentive for every referral they make.
The incentive, in this case, depends on the product you have in mind.
Two of the more successful referral marketing programs in recent memory are Harry and Evernote.
Shave accessory giant Harry pre-launched their referral program that offered people tangible rewards for every milestone they reach based on the number of referrals they make. In this case, if they refer five people to Harry, the referees get a free shave cream. If they reach 10 referrals, they get a free razor.
In essence, the more referrals they deliver to the business, the better the rewards get.
Productivity software Evernote also launched a referral program where users get three free months of the Premium plan for every three people they refer.
If one of their referrals subscribed to the Premium plan, they get extra points to use for another month of the free Premium plan.
Both brands employed different incentives that matched their audience. For Harry, they offered physical, tangible products to people who referred new customers. On the other hand, Evernote used the freemium model where customers must promote the product to other people to unlock its premium features.
Thus, local businesses must create a referral program that incentivizes the best referees with tangible goods that get better as they keep referring more people. For software-owned companies, creating a free version of their tool or app allows people to keep referring to other people to gain better features as referral rewards.
Gamify Your Referral Program
The examples above are also steps towards gamifying your referral and affiliate programs.
The idea behind gamification is by turning your referral process into a game. Treating it as such allows you and members to engage with the program more and gives them a greater sense of accomplishment for every successful referral they make.
In the case of Harry, giving members a much greater reward for every batch of new customers they refer is a way of gamifying your program. This shows to your most loyal customers that you acknowledge the hard work and effort they put into your referral program.
Another way to gamify your program is to turn it into a contest of sorts and offer free gifts to all the participants. This will require you to use the right software and elevate IT security when people start coming to your site through interactive games and quizzes. For some businesses, this means preparing a digital transformation strategy so that you can adapt your company internally for these external efforts.
Make sure to consider cloud migration for this purpose as you can leverage cloud computing to easily integrate your referral program software of choice, elevate security, but also monitor everything in real time with a dedicated dashboard. With a good IT infrastructure as your foundation, you can easily manage your influencers and customers.
For every milestone they achieve, you can reward them with badges that they can share on social media. The badge could also unlock new features they can use as existing customers from your brands such as discounts, gift cards, and coupons.
Finally, consider adding a leaderboard that shows the members who have referred the newest customers in a period. This helps encourage the top performers to do a better job and inspire new members to reach their level.
Engage With Your Users on Social Media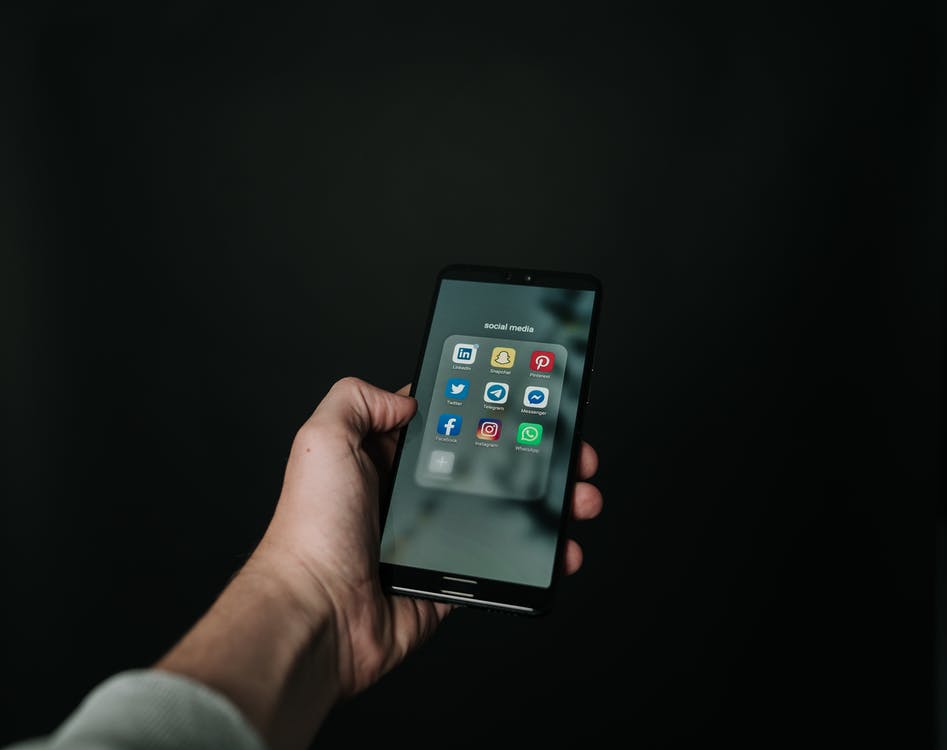 Image Source: Pexels
Social media marketing plays a huge role in creating online engagement with your brand and followers. By posting content that resonates with them, you can mobilize the majority of them to perform your desired action.
At the same time, you allow everybody — not just your target audience — to see how your brand operates.
With regard to your customer referral program, you can use social media to promote it and the ongoing campaigns you have for your members, allowing you to improve your conversion rate through this powerful customer touchpoint. For example, YouTube is a powerful social channel as well as the most popular video platform, so you should leverage it for your referral program.
Make sure to manage your YouTube influencers carefully and explain in your outreach that they can get rewards and incentives from you if they join your program and refer lots of people. The same goes for all your other social channels, as it is important that your influencers know exactly what to communicate to their audience.
And the best way to convert social media followers into members of your referral program is to prove that it works. Feature your most successful members with their permission. Show to followers how many people they've referred over time and the rewards they received from your brand.
If possible, publish a video recording talking to the member and how happy they are as part of your referral program.
This way, you create a buzz that even non-customers will take notice of. From here, you can acquire more members who will help refer your brand to their friends and family.
Recruit Customers into Influencers
It shouldn't be a surprise that not all your customers are referring your business to their network. However, it's in your best interest to find out why and what you can do to help improve your relationship with them.
Since they are part of your existing customer base, reaching out to them with a few questions only takes a couple of steps. This results in a much more cost-efficient strategy because you have all their details and a relationship has already been established. This is opposed to getting new customers and onboarding them into your system, where you'll have to start from scratch.
You can use email marketing software to send out automated emails asking them to rate how likely they are to recommend your business to other people using the NPS system. Even when you're reaching out for the first time with your cold email templates, you can prepare the customer for future referral opportunities and perks and invite them to rate your business from the very first purchase. You can also use a free video editor to create a short introduction video and give them all the information they need to become your brand advocates – this is a more engaging way to reach out.
If they gave your business a score between seven to eight, they probably won't refer your business to people now but don't dislike your business either.
Target these people by finding out the reasons regarding their passiveness towards your brand and what you can do to fix them. The goal here is to try and convince them to engage with your business and provide excellent customer service.
If done successfully, you can make them change their tune about your business and compel them to finally refer your products and services to people.
Encourage Product Reviewers to Become Referrers
Here's a unique tactic you can do to generate more members to your referral program. Instead of targeting lukewarm customers, you can reach out to product reviewers and bloggers talking about your competitors.
These reviewers discuss these products online to not only share their unbiased opinions about them but to also hopefully generate referrals from their site. More likely than not, they are part of the referral program of the brand they're reviewing.
To get their attention but also empower them to portray your brand in the best possible light, you need to prepare a good press kit that you can send out to these reviewers. Make sure that all the documents in the press kit have the necessary brand information, complete with your personal logo and all the visuals they need to promote you and your brand image. Emphasize your brand's values to really get the reviewers on your side.
Working with an online reputation management company is another way to successfully leverage positive while mitigating negative reviews and their impact. Allowing both to work in your favor often requires a specialized strategy, so it pays to take good care of your reputation while building referrals in one go.
You can also use channel partners training software to get them on board with your brand before you start your referral campaigns. If your competitors have referral programs, you can search for their product reviews and Google written and published by bloggers. From here, you can reach out to them and ask if they're interested in reviewing your product as well. And to get them to say "yes," mention your referral program and the incentives they will receive if they refer a certain number of new customers to you.
There are lots of reasons why you want reviewers to become part of your writing about your products.
The first is competitor research. Since your competitors have reviews published about their products online, it's a good idea to also do the same. By levelling yourself with competitors, it will be up to the review as to which one they would recommend to their audience.
Another reason is online visibility. Generating more reviews about your business is a great way to combine word of mouth and referral marketing into one. By getting more reviewers to write about your products through your referral program, you can get more of your audience to learn about your product as well.
Conclusion
There is no reason for businesses to not launch referral programs to help foster better relationships with customers and increase their sales.
But if you already have your own referral marketing program and want to take it to the next level, consider doing any of the tactics above. As a reminder, all you need to do is tap into your customer base to implement the referral strategy you have in mind.
In other words, you won't have to burn a hole in your pocket to get people onboard as advocates and influencers of your brand.
Thus, launching a successful referral program with the help of the tips above allows you to not only meet your expected revenue sooner but also cut costs. Good luck!