6 Tips for effective sales prospecting
---
ey, I'm Michael Culp, and today, I'm going to give you 6 tips for effective sales prospecting.
Not only prospecting is about building rapport, getting the person warmed up, and finding out who could potentially buy, but it's also about eliminating the ones who aren't right for your product.
The role of the marketing team is to bring a list of potentially qualified buyers. If the marketing campaign is very targeted, the more targeted the list will be. But no matter how targeted the campaign is, it's not going to be right 100% of the time.
This is when the prospecting phase appears. And the worst thing you can do is make a whole sales presentation for someone who has no chance of buying. If you have a career in business, digital marketing, or sales, you definitely must master the art of prospecting.
So, if you want to improve your prospecting process, keep reading!
1 – Have a clear idea of your Customer Avatar
Having a clear customer profile in your mind before you start your prospecting efforts is very important. Effective prospecting comes down to finding a lot of recipients to which you can make a contact, and separating buyers from non-buyers.
So, if you don't know who your target audience is, how are you going to know who you should be making contact with?
To create your customer avatar you need to look for commonalities between your best consumers.
The first step is thinking about the demographics of your target market, what is their gender? How old are they? Where do they live? How it's their lifestyle? What do they like to eat? What do they like to drink?
Then you need to think about their psychographics such as the things they fear, their dreams, desires, aspirations, concerns, frustrations…
2 – Volume is Key
Volume is very important. At the end of the day, sales is a numbers game. The more calls you make, the more people you'll speak to, and the more you talk to potential buyers.
So, especially if you are a beginner, you need to set the bar very high. If possible, make the goal to make a hundred outreaches a day.
To outreach your prospects you can use a lot of different channels such as LinkedIn, Facebook, email, cold calls, and even face-to-face.
3 – Separate the buyers from the non-buyers
When you start speaking to the prospect, you need to identify if he is a potential buyer or if he is a non-buyer.
Buyers are those who need your product, want your product, and have the financial power to buy your product. If they are feeling some pain that your product can solve, and that is driving them to take action now, it's a huge bonus that will make it easier to close.
The non-buyers are more obvious, they are people who are not interested in buying your product or that don't have the money to buy it. Your job as a salesperson isn't to try to sell to these people. You need to separate the tares from the wheat and be effective with your time.
4 – Ask for Referrals
Referrals are very powerful leads. Referrals are one of the warmest types of leads you can get.
Just think, who is the person who is most likely to know someone who needs your products or services? Exactly, your current client. And if your client says good things about you to this referral, you have a much better chance of closing.
To get referrals, you need to make it part of your business from day one. Tell your clients when they start to work with you that you rely on referrals and that you'd be very glad if they refer someone to you.
To get even more referrals, you can set up incentives, such as discounts on the next purchases, giving something for free, or offering a commission for each referral you are able to close.
5 – Follow Up
Following up on unsold customers is extremely important. Would you ask someone to marry you on the first date? Probably not haha
So, you need to be in constant contact with your customer. Digital technologies can be a great advantage here. You can set up retargeting ads, set up automated email campaigns, build a blog, the options are many.
To set up a retargeting ads campaign you'll need to build a sales funnel. To build a sales funnel you'll need software such as Clickfunnels, Groovefunnels, Builderall… I made a full post about how Groovefunnels compares with Builderall.
Building an email newsletter is a great way to follow up, as it allows you to send a lot of value to your customers and make them feel like they know, like, and trust you.
6 – Implement Co-selling into your business
Co-selling works by referring customers to other companies and making a commission for each successful referral. But don't worry, I'm not saying that you should send your precious customers to your competitors.
Look for brands that are complementary to yours. What do your customers need to do before and after they buy your products? Think about all these steps they need to take and you'll be able to think of a lot of categories of products you could be promoting to them.
You already have the customer and the audience. This is a great way to increase your revenue. You can take advantage of other companies referring customers to you, and by referring your customers to them as well.
If you want to learn more about co-selling, take a look at this Freedom Breakthrough Review.
Conclusion
Prospecting is one of the most important aspects of your sales process, and today, you learned 6 effective ways to make your prospecting more effective. To recap:
Have a clear idea of your Customer Avatar
Volume is Key
Separate the buyers from the non-buyers
Ask for Referrals
Follow Up
Implement Co-selling into your business
AUTHOR BIO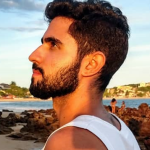 Michael Culp is a Business Master's Student and founder at Ambition Yard. He is a business enthusiast and on his site, he teaches the best ways to make money online.
---