6 Shopify Plus Success Stories That Will Inspire Your Business
---
Whether you're a startup or an established business, there's no denying that establishing an e-commerce website can be a daunting task. There are so many factors to consider, from product selection and pricing to shipping and fulfillment. Not to mention, you have to create a website that is both user-friendly and visually appealing.
Thankfully, there are platforms like Shopify Plus that make the process of setting up an e-commerce website much easier. Shopify Plus is a premium version of Shopify that is designed for high-volume businesses. It offers all the same features as Shopify, plus a few extras, like unlimited staff accounts and advanced reporting.
If you're looking for some inspiration for your own ecommerce website, check out these six success stories from businesses that built their websites on Shopify Plus.
Olly
Olly is a health and wellness brand that opened in 2015. The company started out selling vitamins and supplements but has since expanded its product line to include healthy foods and drinks. Olly's products are available in stores like Target and Walmart, as well as on their website.
Olly noticed it needed a platform that could handle its increased sales volume as the company scaled, one with an ecosystem to help with fulfillment and tax compliance issues. By using Shopify Scripts, OLLY has been able to create intricate promotions that have resulted in revenue above what was originally forecast. Additionally, by switching to Shop Pay, Olly was able to reduce overhead costs and allow the company more time to do what they enjoy doing.
CISE
CISE is a fashion brand that is motivated by a cause, and that sells clothing with a clear message: to protect Black people. In 2020, Blake Van Putten was inspired by the Black Lives Matter movement and decided to use his clothing as a way to give back to his neighborhood. Following 2020, CISE saw incredible growth and demand for its products.
In order to keep up with the demand for their products, CISE needed a platform that could handle high-volume traffic and sales. Shopify Plus was the perfect solution because it allowed CISE to offer its customers a seamless shopping experience while also providing the back-end support they needed to manage their inventory and fulfillment.
Gymshark
Gymshark is a fitness apparel and accessories brand that was founded in 2012 by college students. The company started out selling t-shirts and has since expanded its product line to include leggings, shorts, sports bras, and more. Gymshark's products are available online and in select stores.
Gymshark moved to Shopify Plus because it knew the platform could scale on demand and expand with Gymshark as the business grew its customer base. Gymshark now uses Shopify's POS system to assist in the organization of world tours where customers can meet their fitness icons and make purchases in person at expos and special events.
Heinz
Heinz is a food company that was founded in 1869. The company is best known for its ketchup, but it also sells a variety of other products, like vinegar, beans, and baby food. Heinz's products are available in stores and online. In 2020, as the COVID-19 pandemic started, Heinz U.K. quickly realized that many of its customers were having trouble getting products because they were self-isolating or couldn't get to physical stores. This led them to launch an e-commerce website.
Heinz partnered with e-commerce consultants Good Growth to launch a new online store selling a concise selection of everyday items. Shopify Plus was chosen as the platform for its stability, user-friendliness, and compliance with privacy regulations.
After Heinz signed its contract with Shopify Plus, Heinz to Home launched just seven days later. The service offered a limited selection of the popular Heinz Beanz, Tomato Soup, and Spaghetti Hoops packaged as a bundle. Products were delivered within 2-3 days across the U.K., making it convenient for customers to get their hands on their favorite products quickly.
Magnolia Market
Magnolia Market is a home decor and lifestyle brand that was founded by Chip and Joanna Gaines. The company started out selling Magnolia-branded products like mugs and T-shirts, but has since expanded its product line to include furniture, rugs, and more. Magnolia Market's products are available online and in their store in Waco, Texas.
The Gaines family launched Magnolia Market at the Silos, a large retail center in Waco that has since become a popular tourist destination as well as a commercial center, in 2015. In Texas, the Silos are said to receive more people each year than even the Alamo. For shoppers that couldn't visit its store in Waco, Magnolia Market looked into creating an e-commerce presence.
Magnolia Market partnered with Shopify's AR team to create an app that would revolutionize the shopping experience at Magnolia Markets. Through Apple's ARKit, certain goods would be shown in their most realistic form, allowing for something of a transformative consumer trip. This is in addition to the other app features that make the shopping experience more interactive, like a product finder and a store map.
Dressbarn
Dressbarn is a women's clothing retailer that was founded in 1962. The company specializes in affordable, casual, and workwear for women. Dressbarn had over 650 stores across the United States and Canada. In May of 2019, it was announced that Dressbarn would be closing all of its stores. However, the company relaunched its website in October of 2019 with a new focus on selling plus-size clothing.
The decision to close all of their stores came as a surprise to many, but it allowed Dressbarn to focus on what was working: their e-commerce business. By refocusing their efforts on their website, they were able to continue selling clothes to their loyal customer base without the overhead of maintaining brick-and-mortar stores.
Dressbarn has been able to use Shopify Plus to create a seamless experience for their customers, whether they're shopping on their website or in one of their physical stores. Dressbarn's use of Shopify's POS system has allowed them to keep track of inventory and sales across all channels, making it easy for customers to find what they're looking for regardless of where they are shopping.
Shopify Plus Can Be the Catalyst for Business Success
These six businesses have all found success by using Shopify Plus to create an e-commerce website. Each business has a different story, but they all have one thing in common: they were able to use Shopify Plus to create a seamless experience for their customers. Whether you're selling clothes, home decor, or food, Shopify Plus can help you build the perfect online store for your business.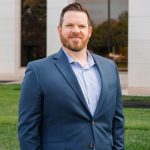 Author Bio: Sean Richards
Sean Richards is the VP of Strategy & Partnerships for Vincit. Richards provided business development, React-Native Consulting, digital marketing strategy and partnership development at several reputable companies and marketing agencies in both California and Arizona. He holds a Bachelor's Degree in Design Management from Arizona State University.
---