5 Tips for a Data-Driven Content Strategy That Increases Conversions
---
Developing an online presence is crucial if you are trying to create an online brand reputation. What most companies fail to understand is that building your presence online requires you to develop a strong content marketing strategy. Content marketing is a great tool to foster relations between the consumer and the digital media. 
Content marketing not only helps to build trust between the customer and the brand, but it also helps to generate leads and improve customer loyalty. Marketing is incomplete without a successful content marketing strategy. How many well-known brands do you come across that don't have an Instagram and Facebook handle? Probably close to none. 
Content marketing cannot be successful without collecting data. Data collection helps to understand the purchase behaviour of the buyers. It also helps marketers to be more efficient. Focusing on the right content will also allow marketers to consume fewer resources and direct their profits towards better opportunities. 
It's not just about having a social media account, it is also about having a detailed and informative feed that is both catchy and interesting. You simply cannot get away with this aspect of marketing anymore. If used in the right way content marketing can help you improve the conversion rate of your brand. Let us discuss five tips that can help you develop a data-driven content marketing strategy and increase conversions. 
#1 Target Audience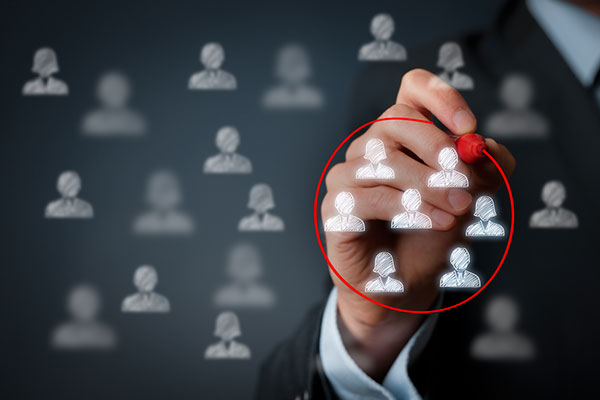 A data-driven content marketing strategy is aimed at gaining an understanding of the targeted audience. Your brand should be able to identify the customers it can cater. The only way one can find out the targeted audience is through understanding the behaviour of the audience along with their needs and what they prefer. The analysis of this data can further generate results that can be used to answer various questions such as:
What kind of content do your customers prefer?

What is their reaction to the existing content?

What mode of communication do your customers prefer?

Which channels are being used by your target audience?

What are the various patterns followed by the customers during browsing?
The firsts step towards any successful marketing strategy is to find out. In this day and age, you can no longer rely solely on assumptions. All data collected needs to be scrutinized and the insights must be studied in detail. Understanding the insights would help you establish your target audience and eventually boost your sales. 
#2 Analyze Data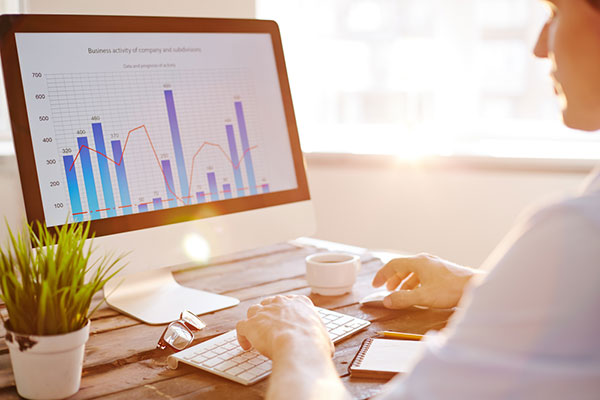 Once you have collected the data, you need to analyze it in order to get results. These results would further help you to establish what you need to do and which practices are not helping your brand progress further. There are several strategies used for analyzing data. A few of them are discussed in detail below:
1 Analyzing your Webpage
There are different tools that you would be needing in order to analyze your website. These tools are meant to perform a detailed SEO analysis of your brand's website. The SEO tools are either paid or free depending on the type of features they offer. An SEO tool such as Sitechecker, Woorank, and SEOability, etc. helps in understanding what kind of content/topics are most popular among the audience. 
2 Analyzing the Content
An important part of the content marketing strategy is to analyze the content. This includes finding topics that are trending around the web. You can also figure out when are where your target audience is most active. Moreover, once you find out what is the most popular content, it will help you reach out to your audience in a better way. 
3 Analyzing Keywords
The next thing that you would want to do is analyze the keywords that you are using. Collect and analyze as much data as you can regarding keywords. Coming up with the relevant keywords will help you build the traffic coming to your website and generate leads. There are several online tools such as Keywordtool and WordTracker, etc. that can help you generate the relevant keywords.  
4 Analyzing Competitors
Last, but not the least, is a competitor analysis that you need to carry out. Go through your competitor's websites and their content to understand what your benchmark should be and how much gap is present that you need to cover. Always aim for content that is better than your competitors' but also value-added for your audience. Moreover, never copy content that is displayed by your competitors. You can opt for tools such as Searchmetrics, SEMrush, and Ahrefs etc.
#3 – The Right Content
The right content goes a long way. Moreover, the content that you have gathered must also be in the right format to effectively reach your customers. You can use any of the best pdf converters available online to convert your newsletters into a form that is more accessible for the users. 
If your audience is inclined towards infographics, put your efforts into creating the right infographics for them. Remember, precision is the key to great content along with the right information. Make sure that your audience finds value in the content on your website. Consistency can also help you achieve your goals. 
#4 – Establish a Network of Content Delivery
The right content will help you generate leads. However, do make sure that the content is delivered at the right time. The right content at that wrong time can fail to have the impact that you are trying to create. Similarly, the wrong content at the right time can also fail to have the impact you have been looking to create. 
There are several factors one needs to consider before establishing a content delivery network. Some of these factors include the length of the content, formatting, and the value of the content, etc. A content marketing strategy requires analysis at a number of levels. The analysis can be done through different stats and figures that you collect through the tools available. Once the analysis is complete, one can establish which strategy works best for them. Paying close attention to market trends also help in adopting the most appropriate one.  
#5 – Monitor your Performance 
Always develop a feedback mechanism for your brand. Something that would help you monitor and measure the performance of your content on a regular basis. This would help you understand what part of your strategy is successful and which one failed to have the impact as planned. 
There are a few elements that you must constantly monitor, these include:
Monitor the behaviour of the users and any changes that occur when they are using your website. These changes include bounce rate and the number of new visitors on your website, etc. 

Monitor any and all changes in the level of engagement. 

Monitor the

Return on Investment

(ROI). You can measure the ROI using different tools online. A positive ROI means that your strategy is working and vice versa. 
So, this was our take on how a data-driven content strategy can increase your lead generation and their conversion rate. Let us know what you think about our tips in the comments below:
---