5 Stages of Marketing that Businesses Should Consider
---
Businesses have evolved throughout the century. As new technologies, demands, and consumer needs arise, entrepreneurs changed how their businesses work, especially on the marketing side.
Marketing is a critical aspect of any business as this is the way to get more consumers for their products or services. Nowadays, digital marketing is probably one of the most effective ways since there are a lot of people using the internet. Instagram alone has gotten two billion active users according to Bloomberg.
But how can digital marketing improve your business performance? This article will cover its importance and the five marketing stages to consider.
Importance of Digital Marketing to Business
As mentioned above, digital marketing has been one of the most effective ways to market your brand. As a successful business owner, you should integrate digital marketing skills into your work and reach your target market faster with effective strategies, contributing to your company's growth. This will help the business prosper.
In this part, I'll explain why it's important for your business.
Your customers are online. Most people buy products online nowadays. Shopping on social media will reach $1.2 trillion by 2025 according to Accenture's study. With just a click on their phones or computers, they'll be able to purchase something they need. They can also watch reviews and learn about new offers from companies they support.
Since there are a lot of people using different devices, this creates a perfect opportunity for you to widen your leads and demographics. Instead of just offering it to a certain community, you'd be able to expand the business as you cater to other cities as well.
It's cost-effective and faster. With a small business, budget is probably one of the concerns. Digital marketing offers a more affordable approach compared with traditional marketing. For instance, you can immediately post the ad on social media networks instead of printing flyers and posters, and process documents and permits to post them around the city.
It offers better ROI. Since there are many people on the internet, you can get a better return as you'll be reaching your target consumers. The best part about digital marketing is that you can determine your audience and create a strategy specifically for them.
It helps establish your brand's reputation. Digital marketing offers more engagement between your brand and consumers. You'll be able to interact with them and show them your expertise in the industry. They'll trust your brand more as they learn more about the business and the products and services it offers.
Stages of Marketing
For you to ensure the quality of your marketing campaign, understanding the five stages is critical. And to ensure its success, you need to create a startup marketing budget. Once you have the budget, you'll be ready to face each stage of your marketing campaign.
Research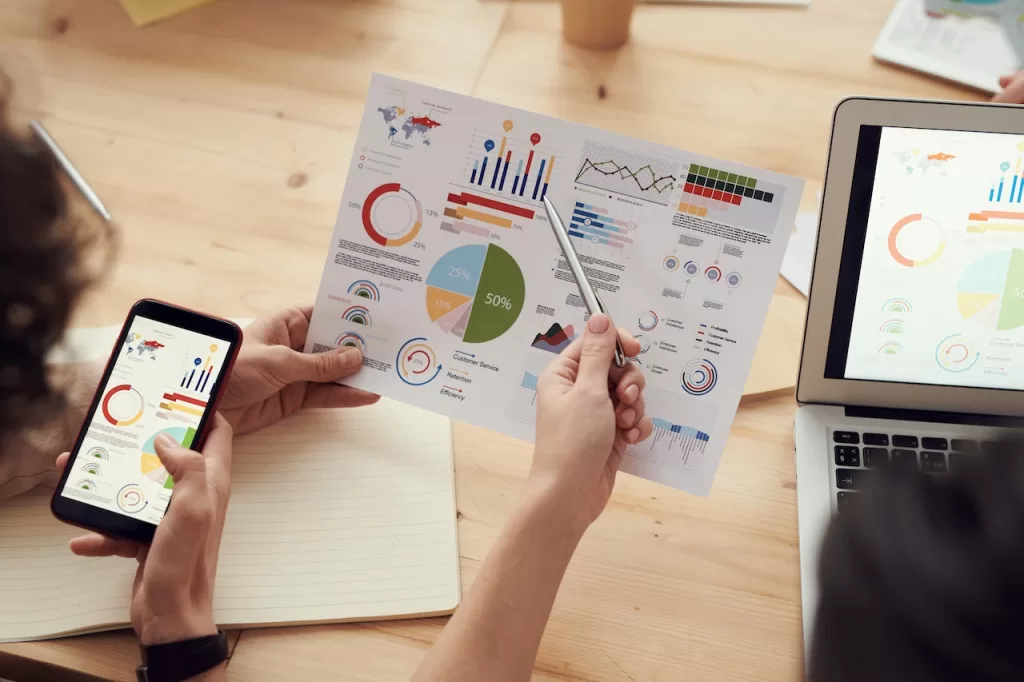 You need to research your market before entering the business. This includes analyzing how the marketplace works, especially when it comes to your target clients and competitors. We suggest that you put in plenty of time because you'll need a lot of details – every piece of information counts.
There are plenty of ways to conduct research. For instance, most people send out surveys online. Doing this will help you understand how your target consumers decide, which can help you create strategies based on the data you gathered.
On the other hand, when you research your competitors, check how they reach their target market. This will give you an idea of which ones work and which ones you should avoid.
Keep in mind that when researching the market, you need to be very keen on the data. All relevant information must be noted and considered as they will help you understand your target consumers more. It could be a tedious process, but the good thing is that you can use plenty of tools to gather information.
Strategize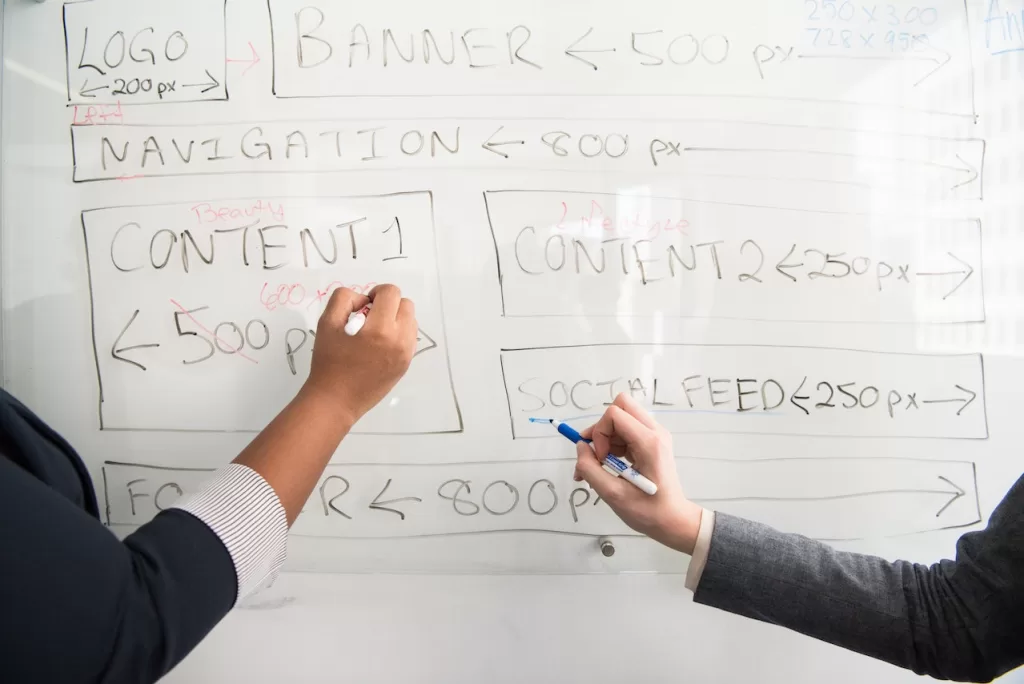 Creating a strategy could be challenging because there are plenty of factors to consider. Thanks to digitization, you can use various tools to help you analyze marketing strategies much faster.
When creating a strategy, always involve market segmentation, differentiation, and positioning.
Market segmentation is where you divide your market into distinct groups. The best action is to group them according to their characteristics and behaviors. You'll be able to identify which strategy is ideal for certain groups.
Differentiation and positioning are also critical. This is where you build your brand and let the consumers know how different you are from your competitors.
Let's say you have a clothing shop. You'll need to segment your consumers according to their age, gender, preferences, and other key characteristics. For instance, your clothes are for teenagers. You'll be able to sell them better if the strategies are designed for their age. You can create content where they would feel relevant and the brand's image gives a unique, powerful presence.
Program
In this stage, you need to use marketing mix tools, which include the four Ps in marketing.
Product. This is an item or service designed to give satisfaction to your customers.
Price. This is the amount the customers are willing to pay for the product or service.
Placement. You need to decide where your customers can buy the item; it could be on your website or a third-party platform.
Promotion. This includes what promotional marketing campaigns you would use, such as PR, Sale promotion, Facebook Ads, Google Ads, etc.).
For instance, give your product a catchy name so people would easily remember it. Give it a price that can give you profit, yet people can afford them and are willing to pay for them. For the selling location, even though you have a physical store, we recommend having an online shop to expand your market.
Engage
This stage means your business needs to engage with your target customers, and build a good, strong, profitable relationship. The best place to do this is online.
If you have a physical store, providing them with excellent service and smiling at them would probably be the easiest thing. However, the online world will be more challenging. Since countless people have access to your online store or social media page, you'll need to provide services simultaneously.
Using tools can help. For instance, you can use a bot to answer their queries on chat. They don't need to wait in a long queue to get the information they need.
You can also post or communicate with them through social media pages. When they comment on your post, or a post relevant to your product, you can answer and show them your expertise in the industry. This will build trust as they'd know your capabilities.
Capture
After nurturing your leads, it's time to convert them into sales. At this point, your target audiences have made sales, giving you profit. Others might have subscribed to your newsletters, or added something to the cart, yet didn't check the items out.
This is the perfect time for you to check whether the marketing strategy you built was effective. If some carts were not checked out or consumers that didn't purchase anything yet in your store, then it's time to look back on your strategy and see the causes. You may need to do some modifications.
For example, you need to check whether the promotion was good for them. Factors could vary, such as delivery dates, reviews, weather conditions, and sometimes the product itself.
Sum Up
The marketing process, whether it's digital or traditional, has a sequential pattern. You can't just jump from one stage to another without accomplishing the first ones. If you wish to jump to another level, you can expect to lose money.
Keep in mind that these stages work together to ensure that your marketing campaign will be fruitful, giving you huge returns for the growth of the business. Of course, for it to run well, you'll need to prepare time, effort, and a substantial budget. Once you do, you'll surely have beneficial marketing for your brand.
Author Bio: Mike Abelson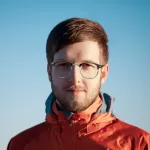 Mike is the Editorial Director at Lendza. He enjoys helping entrepreneurs and startups succeed through smart, innovative strategies. He's partnered with CEOs and executives to grow businesses from the ground up. Before his work at Lendza, Mike was a stock market analyst. When he's not traveling for work, he enjoys reading adventure and science fiction novels.
---