5 Smart Tips to Promote Your Shopify on Instagram
---
Instagram has been a dominant player for a while, as far as social media marketing sites are concerned. And that's true especially for e-commerce companies with enthusiastic followers and high engagement who get access to a visual-focused platform.
Whether the result is "zero" or "so few," it's time to take Instagram marketing more seriously because the opportunities are endless.
Although it is easy to start a business, it is difficult to take it to another level and to make it strong enough to survive the cutting-edge competition.
Shopify business needs no introduction when talking about e-commerce startups, an Online Shopping Revolution that has altered the shape of this industry. In no time, Shopify stores have become the talk of the town, from showcasing the brands differently to providing the most simple, user-friendly shopping interface.
Whether you're an eCommerce company owner, if you want to start one, or you're looking to grow your Shopify store on Instagram. Then this article is for you!
Compared to other social media platforms, Instagram is a great platform as it offers several features for brands and products that are easy to use. Every Facebook post has an engagement rate of 0.09%, according to a survey, while the engagement rate for Instagram posts is 1.60%. On average, brands on Instagram see ten times more engagement on Instagram than on Facebook. Instagram, though, is the only platform with such a high conversion rate.
Shopify – The Online Shopping Revolution: An overview
Tobias Lutke established Shopify in 2004, much like every other ordinary startup. Lutke created his website, an unsatisfied client himself, irritated with the alternatives available to build e-commerce platforms. The definition was straightforward: making e-commerce simpler for all. This initiative achieved enormous traction worldwide within a limited period of 2 years. The business expanded from a team of a few mates to 2000 staff and five branches worldwide.
More than 800,000 e-stores are operated by Shopify today, and the business boasts revenue of over $30 billion.
Shopify has evolved. Consistent advancements in the platform and functionality have made Shopify a smart way to manage online stores. Lutke continues brushing up this e-commerce experience for its customers by adding more functionality to the app to maintain the simple concept intact.
Doubtlessly, by giving them an inexpensive, fast, and easy way to operate their online store, Shopify has made the lives of startups simpler.
Why you should Do Shopify Marketing on Instagram?
For modern businesses, social media marketing is an important aspect of marketing. They have to learn of these fertile pathways to find a way out of the fortress of conventional sales if businesses want to succeed.
Instagram has about one billion active users every month, making it an effective marketing channel. So, on Instagram, you can quickly post content and be confident that your most busy audiences devote a minimal amount of time on Instagram.
Also, look at the figures from this recent Facebook survey:
83% of users say Instagram helps them discover brand new products and services.
81% say they research products or services on Instagram. 19%
80% of users ultimately decide whether to buy a product or service with Instagram's help. 80%
There are many more reasons why you should bring your e-commerce shop to Instagram:
1. More than 15 million businesses are already benefiting from Instagram. 2. Wide customer engagement.
3. Higher conversion rate.
4. Direct sales on the Shopify store through Instagram marketing.
How to Boost Your Shopify store on Instagram?
1. Link a Facebook Channel in your Shopify Store
First of all, to be able to link your products to them using Shopify, you should set up A Facebook channel. You will then be able to tag the items on Instagram feeds and stories by doing this.
2. Switch Your Account on Instagram from Private to Business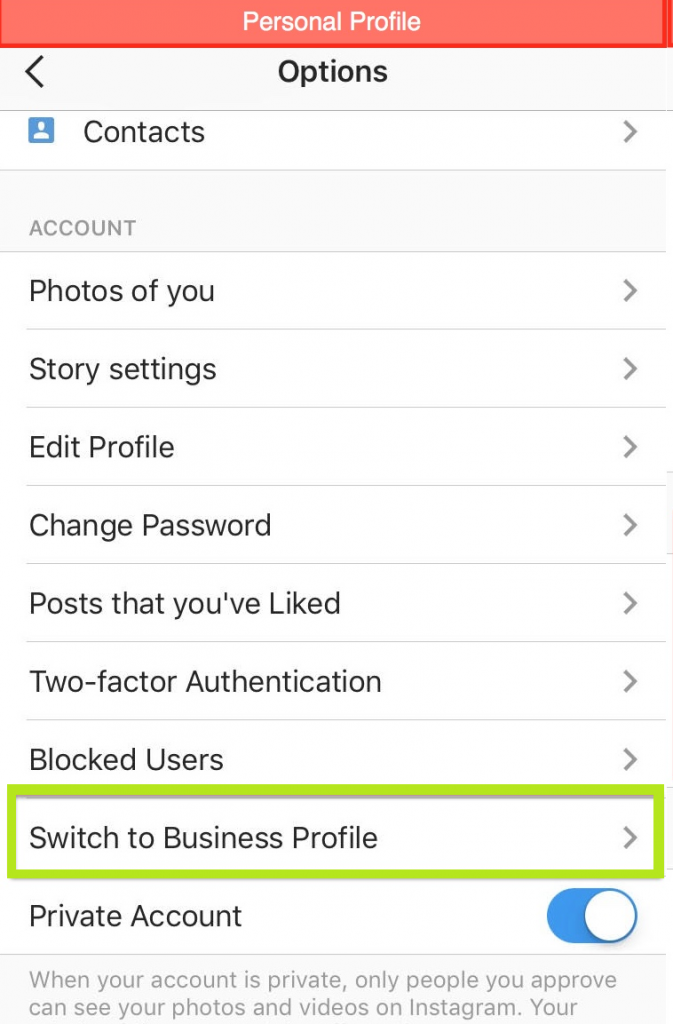 From the Setting section, turn your account into a business. You may not use Instagram's shopping features without a business account. There are currently certain requirements for being able to use the shopping feature:
• Your Instagram account must be linked to a Facebook page where your product catalog is visible.
• There's a business account you should have.
• It is necessary to sell only physical products and not services.
• Your location must be accessible to Instagram shopping.
You can apply your account for a review if your eCommerce business fits those requirements.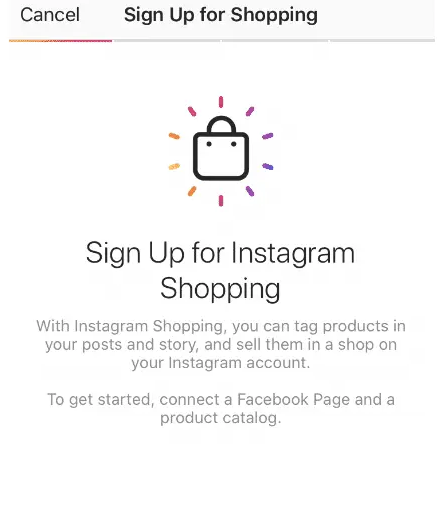 3. Turn on Instagram Shopify and start Selling:
You need to turn on the Shopping feature to tag photos and collect orders until your Instagram Business Profile is accepted and activated. The fast and easy measures are here:
Profile Settings -> "Shopping" -> Continue
Now, connect your list of Facebook items with your business profile on Instagram and bang! You're ready to sell your products.
4. Add Products to your Instagram Posts
Add high-quality pictures that are fascinating by using Instagram to promote the products. Upload pictures of the item that you wish to sell with an engaging caption and action provoking.
Do not hesitate to tag items with links from Shopify. Ensure that the image uses the same name as the one in the Facebook product name. Share the pic, and you're all set to take the orders.
5. Sell your Products through Instagram Stories:
Instagram stories can also be used to promote products. As you know, Instagram stories will only be available for 24 hours on your page. However, to keep them on your account for as long as you want, you can save them as highlights.
To add a story to your products, you can tap on the sticker icon and select the product. From your product catalog, pick the product you would like to sell.
Some useful Tips to Promote Your Shopify Products on Instagram
Get innovative with your product presentation
For product photos, don't see your Instagram feed as a conveyor belt. Whether it's genuinely good to highlight items, that needs to be:
• Involvement for the viewers
• Balanced with other content
• Focusing on presenting how real-life items are used (lifestyle shots)
• Creative in the way you use your products
Post during optimal days/times for followers
It is generally believed that in terms of frequency, 1-2 times a day is sufficient.
Engage Followers with comments
The purpose is to connect with and engage with your audience.
In several different ways, you can do this.
Most obviously, in the feed on the right-hand side of your message, you can answer feedback and questions. Be sure to respond promptly and always politely, even though comments are negative. Remember, all feedback is beneficial and will boost goods and services for you.
Run competitions & contests
Conducting contests and events is another fool-proof interaction strategy. The opportunity to win something and outdo others is enjoyed by people!
There are many ways this can be arranged.
A basic fill-in-the-blanks message where you start a phrase and get followers to fill in the blanks with their views or thoughts on the topic (maybe on a specific product) always works: with the most innovative response, you can give a prize.
• Add hashtags or places to create a new audience more open to your posts and stories. • Be truthful and original to grow the voice of your brand.
• By including a correct username, profile image, and bio, optimize your profile. Start applying your niche keywords to them to make it easier to browse for your account. You have already promoted your other channels if you add your social media connections to your bio on Instagram. And easy to work with.
Conclusion
It is important to realize that Instagram Shopify Marketing is something you must not neglect, whether you are an individual attempting to sell your products online or an e-commerce startup using Shopify. Only be innovative and look around for ideas and you'd see the outcomes in a short time.
On Instagram, start marketing your Shopify items and we will be glad to learn and share your stunning success with our followers.
Author Bio: Akash Tripathi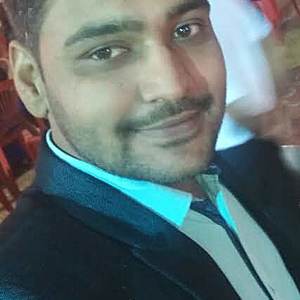 Akash Tripathi is a Content Marketing manager at Top Mobile Tech that curates articles on a Software or Mobile App Development as well as Video production. Stay connected to the rest of the world with Top Mobile Tech. We bring latest and critical news to your mobile and computer devices.
---