5 Simple Tips to Creating An Effective Social Media Content Strategy
---
Content creators publish millions of social media posts and videos every hour. But only a handful gain traction and attract followers.
The secret to making your brand popular on social media is this: create a social media content marketing strategy that works.
Although this seems like a lot of work, it is worth the time and effort, especially in this day and age, when social media platforms have become indispensable avenues for delivering brand stories and information to a wide range of audiences.
According to a report published in the Harvard Business Review, many companies are reaping a historic return on their social media investments.
Through implementing an effective social media content marketing strategy, many successful brands have been able to:
Measure their marketing progress.
Engage with new and existing customers.
Increase brand awareness.
Increase sales.
Reach their target audience.
So how can you develop an outstanding social media plan for your brand? How can you create and implement a groundbreaking social media strategy that will help you stay ahead of your competitors?
Listed below are five simple tips for creating an effective social media content strategy guaranteed to help you achieve your marketing goals.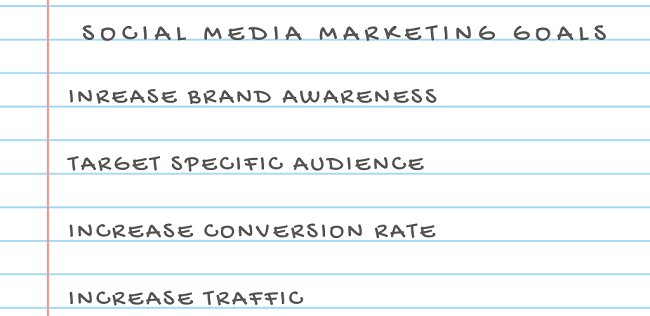 1. Have Clear Attainable Goals.
To succeed in your social media content marketing endeavor, you must brainstorm and come up with clear, attainable goals.
Without clear goals, it will be hard to give direction to your social media marketing strategy.
A vital step in setting your social media marketing goals is to decide on what kind of content you want to have in your campaign.
Some factors that will determine the type of content to create include:
The social media platform.
The audience.
The product or services.
With these factors in mind, you can then create and tailor your social media content to accomplish your set goals.
Remember that in setting your goals, you must follow the SMART strategy. Your social media content strategy must be:
S – specific.
M – measurable.
A – attainable.
R – relevant.
T – time-bound.
A growing body of evidence suggests that writing one's objectives in the SMART form reveals a clear direction for action, planning, and implementation.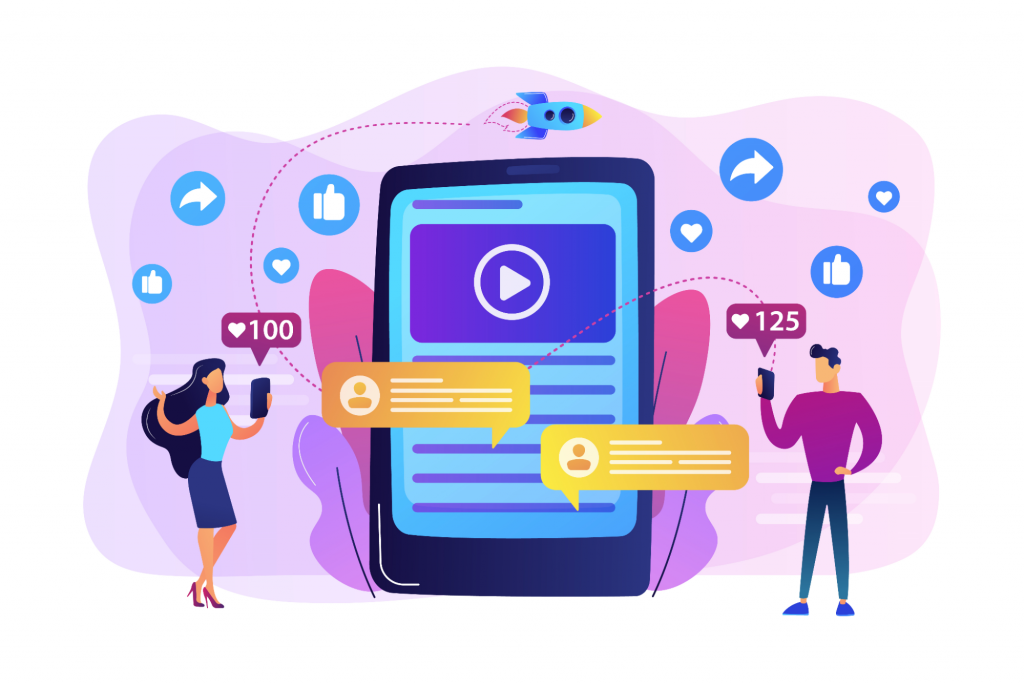 2. Identify, Target, and Engage your Audience.
Social media marketing is most effective when a strategist has clearly identified and targeted the right audience.
Engaging the right audience means having a clear picture of your audience's persona. Understanding your audience will help you know how best to engage them through your content.
Here are some important facts to note about your audience when creating your social media marketing tactics:
Their ages.
Marital status.
Profession.
Income.
Level of education.
Location.
Gender.
Interests.
Challenges.
It is risky to assume that you can create content that will attract every person in the world. Don't spread yourself too thin; rather, concentrate on creating content that will appeal to a specific audience. Such a creatively crafted strategy is likely to attract followers who will be genuinely interested in your products and services.
To make your job easier, use marketing tools for research and market survey purposes. Get to know your customer better and understand their interests. Social media marketing tools will help your brand become popular by providing an excellent customer experience on social media and elsewhere.
You can promote engagement on your social media pages via:
Responding to comments.
Asking questions.
Answering questions.
Share relevant content.
Starting a group chat.
Running promotions and discounts.
Using images.
Use Surveys and Polls.
3. Plan and Schedule your Content.
Known as effective time management techniques, planning and scheduling improve your productivity as a social media marketing strategist.
It is only through effective planning that you can create good social media content for your audience.
Planning involves conducting research to know what your audience wants and finding out how you can meet their expectations on the various social media channels.
Scheduling your social media content helps you to prioritize your tasks and to post consistently on various platforms. In social media marketing, consistency is key to effective customer engagement.
A great way to schedule your posts is to have a content calendar. You can use a social media content calendar to manage and plan your posts ahead of time. Apart from planning upcoming posts, you can use a social media content calendar for:
Content updates.
Posting schedule.
Promotional contents.
Partnerships.
Status updates.
Without a content calendar, online marketers will find it hard to keep up with the fast-paced nature of social media. Many project management tools can help you plan and schedule your content.
Another benefit of scheduling your content is that it allows you to meet your target audience at the right time. Content that goes out too early or too late will miss its mark.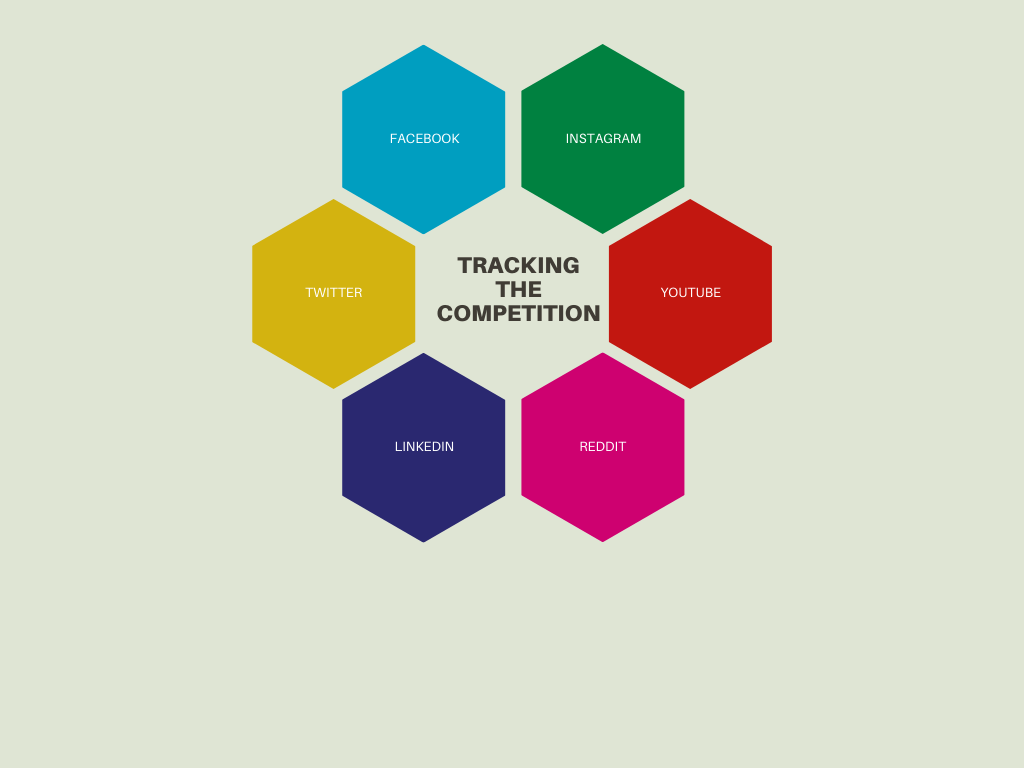 4. Keep track of your competition.
In social media marketing, your competitor is not your enemy. By studying your competitors, you can learn what they are doing right and what you are doing wrong.
To stay ahead of your competitors in social media marketing, you need to keep your ears close to the ground for the latest trends.
Keeping track of your competitors in social media marketing will enable you:
Know your competitors.
Identify loopholes in your strategy.
Identify the social media platforms your competitors are using.
Develop new content ideas.
There are ways to study your competition on social media marketing to find out what they are doing or not doing. For example, you can use social media marketing tools to monitor the relevant keywords used by your competitors.
The other ways of keeping track of your competitors are:
Analyzing the competitor's content—By analyzing your competitor's content, you will discover the keywords and phrases they are using and are ranking for. You will also learn how they organize their content to target their audience. If your competitor is using infographics, it will also be a good idea to learn how to use infographics in your social media content strategy.
Subscribe to your competitors' emails—Emails play a big part in social media marketing. When you subscribe to your competitors' emails, you can discover a lot about how they reach out to both their customers and potential customers.
Pay close attention to innovations by your competitors—It's easy to get stuck in a particular social media strategy while your competitors have moved on. You need to track others in your field and adopt what is working for others.
5. Constantly Review your Content Strategy.
The field of social media marketing is evolving so fast that if you blink, you risk being left behind.
People's needs are constantly changing and that's why you need to review your social media marketing strategy frequently.
If your current social media strategy works for you, then there's no need to change it. If you are not meeting your goals, then it's time to change or adjust your plan..
So how can you measure and review your social media content strategy?
There are two major ways to measure your social media content strategy:
Ongoing Analytics—As the name suggests, this strategy is used to monitor the ongoing overall activity of your site.
Campaign-focused Metrics—This strategy is used to measure a particular social media campaign within a specific time frame.
To get the best result, social media experts advise marketers to use both strategies for effective evaluation.
The result of your social media evaluation will show you which content is doing well and those that are not.
Wrapping things up.
There is a popular saying that 'content is king'. Good content on your social media platforms has the power to transform your brand and business.
A social media marketing strategy is an effective way to:
attract customers
spread word about brands' products and services.
Increase customer loyalty
increase sales and profit margins.
Without a clear content strategy, the fast-paced nature of social media is sure to overwhelm and prevent you from reaching your goals.
Author Bio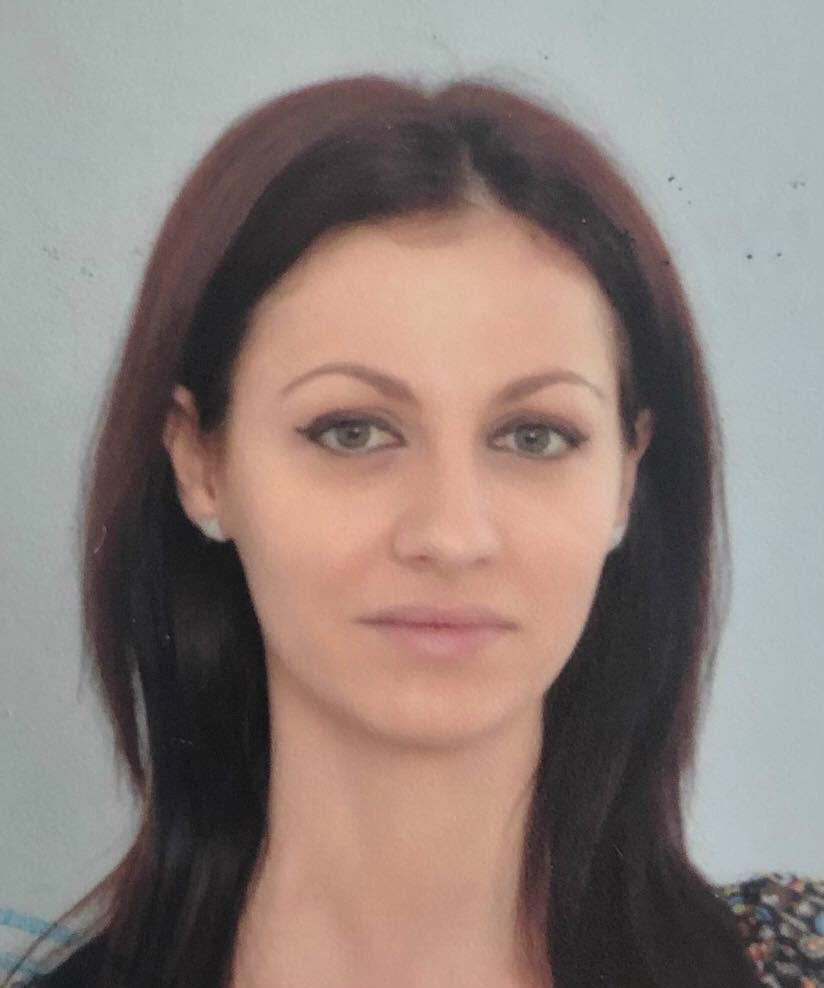 Andreyana Kulina is a Digital Marketing Specialist at Brosix, specializing in Content marketing and outreach strategies. Besides her passion for digital marketing, she likes hiking and mountain-biking. Connect with her on LinkedIn.
---