5 SEO Tactics for Maximum Customer Acquisition
---
More attention requires more hard work, or so many businesses would think. In reality, working smarter instead of harder delivers better results more quickly and efficiently for the long haul. In the spirit of smart work, modern-day brands in competitive industries continuously need to pour their resources into attracting new customers, all the while retaining their existing clientele. The best tool for the job? SEO!
Although certainly not a magic solution that will instantly bring you thousands of eager buyers to your digital doorstep, SEO is a set of smart and effective tactics you can use to get more visibility in search engines, and more engagement.
To achieve that, however, you need to use your SEO tactics wisely, because not all of them are created equal, especially when it comes to customer acquisition. Some SEO methods are better for boosting customer loyalty once you already have them "in the bag", while others are proving extremely potent when the time comes to bring more new people to your site.
We'll discuss several of the most powerful SEO tactics for maximum customer acquisition, to help you refine your overall digital marketing strategy depending on your long-term and short-term goals. Let's get down to business!
Quality, keyword-optimized content output
While some SEO strategies for acquiring new customers come and go, others continue to reign no matter how many flashy new methods surface. This is why content remains king, even in the sphere of getting more people to trust your brand.
Value-driven content in diverse formats helps you optimize your entire digital presence for specific keywords. It also allows you to give your target audience what they need – actionable tips, guidance, advice, valuable data and research, and educational content. Regularly analyze your content, repurpose old content to make it more relevant for today's market, and you'll find more people will show genuine interest in your business, and search engines will reward your content output.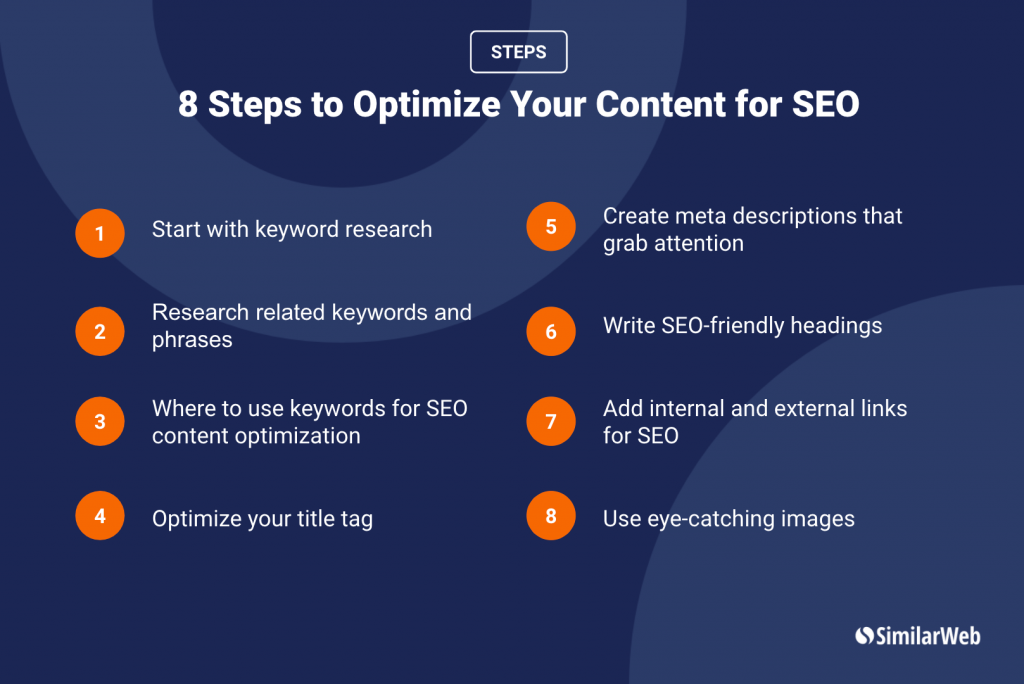 Picture 1: content optimization
Local customer targeting
Every culture and every region has their own unique qualities, but they also face unique problems. Authentically marketing your brand to your local audience means that you acknowledge these authentic qualities and problems, and you do your best to provide solutions that match them. In Australia and similarly bustling markets, local SEO can make all the difference for a brand that sells to a local audience exclusively.
For greater success, a brand needs to recognize effective Sydney SEO practices and how they differ from targeting, let's say, a Melbourne audience. From collaborating with Sydney-based influencers, posting locally relevant images, and adding keywords that point to the location in question, you can increase your brand's relevance in the region and get more visibility for the local audience.
Keep your site performance superb
Technical elements play a big part in your site's ability to inspire new purchases. Can your customers load your site (and all of its content) on a smartphone? Would they be able to complete a purchase in a few clicks and without registering for an account? Is your site load time not just acceptable, but excellent? Can users navigate your site with ease and find what they need? What about on-site support with chatbots?

Picture 2: website performance metrics
All of these and many other technical questions are crucial in how your audience will perceive your brand. These will also impact the experience you provide, and the happier you make your site visitors, the lower your bounce rate is, the better your ranking will be. Google and other search engines penalize sites that don't know how to provide a superb customer experience.
Regulate your business directories
Listing your business in various directories adds value to your name and even more importantly, it makes your business verifiable. That, in turn, inspires trust in people who are trying to learn more about your company and see if they can trust you with their money and time. If you share inconsistent NAP information across those directories – you risk losing their interest and trust. Inconsistencies in the most valuable business information you share with the public can cost you your ranking, but they can also wreak havoc on your reputation.
Regularly check if your information is valid across these directories. When you change your work hours or your address in one directory, make sure to do the same for all others. Add your business to sites and platforms that allow reviews and ratings. The more other people confirm that your business is legal, valid, and trusted, the better off you'll be in terms of attracting new customers through these online channels.
Invest in reputable link-building
Another long-term strategy that will help you reap many SEO rewards is link-building. The key to remember here is that your link-building efforts need to be reputable, so as to avoid getting penalized by Google and other search engines for shady attempts to speed up the results in your favor.
Start with developing relationships with bloggers, influencers, and marketers in your industry that have a good, strong reputation. With guest posts featuring links to your site, you can gain access to a much wider audience. Do your very own research and create informative infographics that portray the most important results – and make sure to share your research far and wide. More people will be eager to quote your studies and link back to your data. You could also open-source your most valuable design assets, like this privacy policy example, to get backlinks at scale.
SEO has come a long way to help businesses, both global and local ones to attract their target audience. In today's hectic world and superbly competitive climate, investing in SEO is not enough – you need to invest in the right SEO, and use it for more than just pure ranking. The listed ideas should help you refine your strategy and reach more potential customers. Make sure that your brand's overall experience does the rest!
---