5 Out-of-the-Box Digital Marketing Strategies for your SaaS Business
---
Every other article on digital marketing sings praises of SEO, paid ads, and social media marketing. These are important strategies that should not be overlooked. But you already knew that and are probably tired of hearing the same.
The problem is that almost every marketer on the planet is adhering to these strategies. If you want an edge over your competitors, you need to use all the obvious strategies and then some. Well, that's what this article is about, the extra mile.
These marketing strategies may be well-known but have not become commonplace yet. You can be one of the early adopters to use these out-of-the-box marketing strategies for your SaaS product and succeed.
1. Webinars
Hosting webinars is a great way to attract audiences toward your SaaS product. According to research by Cloud Income, 73% of marketers have found webinars to be effective tools for generating quality leads. It is especially beneficial for B2B SaaS products. In fact, about 61% of the webinars are hosted by B2B companies.
You can host webinars on a variety of topics that are relevant to your target audience. The topics that address customer pain points and provide solutions usually generate better conversion.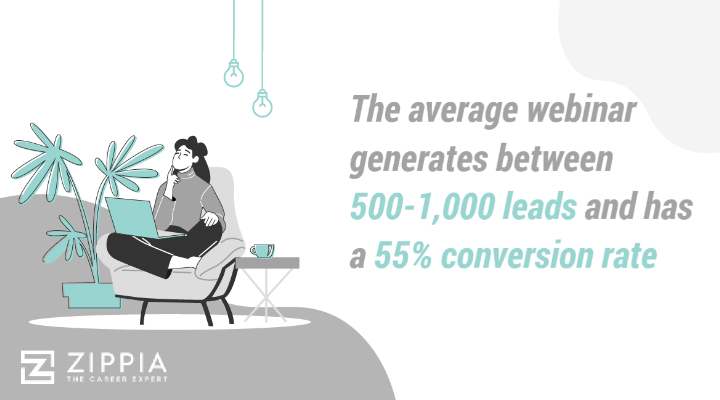 You can also host webinars to discuss market research, technological advancement in the industry, best practices, industry news, and so on. People associate webinars with thought leadership and you should establish your position as such when you host webinars for your SaaS products.
Webinars are also useful for various stages of SaaS product management from audience analysis to product launches and updates.
You can also use Webinars to engage your existing customers with information about the industry, product updates, use cases, success stories, and so on. You can also conduct surveys during the webinars for marketing research, audience analysis, or customer satisfaction.
2. Referral Program
The biggest advantage of referral programs over other forms of digital marketing is that it brings in relevant and quality leads. Your customers act as quality filters for the campaign. Because referral leads come through recommendations, they are more likely to convert into customers.
Referral programs are not only great for customer acquisition but also for customer retention. Research by Finance Online shows that referred customers are 18% more loyal and offer 16% higher lifetime value compared to other customers. Customers gained through referrals have a camaraderie with the people who made the recommendation. This point of similarity makes both parties more likely to stick to your brand.
To develop an effective referral program, you will need to pick the right incentive for your existing customer and the people who join you through their recommendations. You should also focus on making the recommendation process as quick and easy as possible.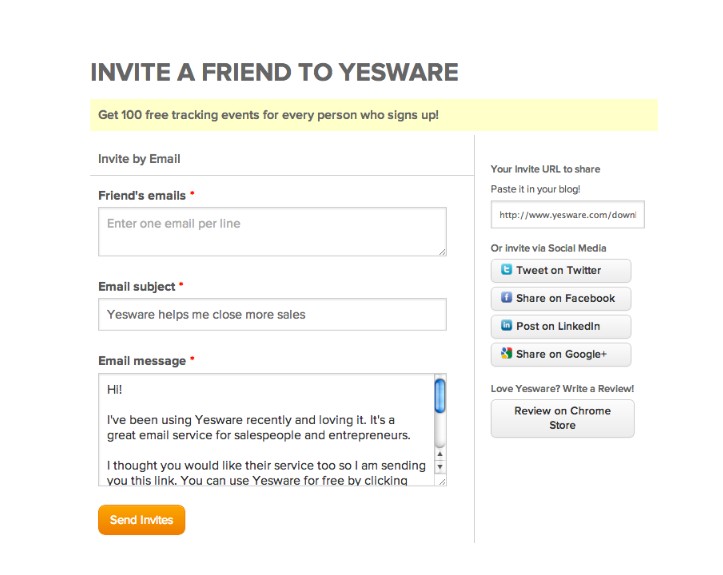 You can design messages, graphics, social media posts, or emails for the recommender. The message must look like one-to-one communication instead of an advertisement.
3. Marketing with Comparison Pages
This marketing strategy specifically targets bottom-of-the-funnel audiences and people frustrated with competitors' products. But first, you will need to create impactful comparison pages for each of your competitors.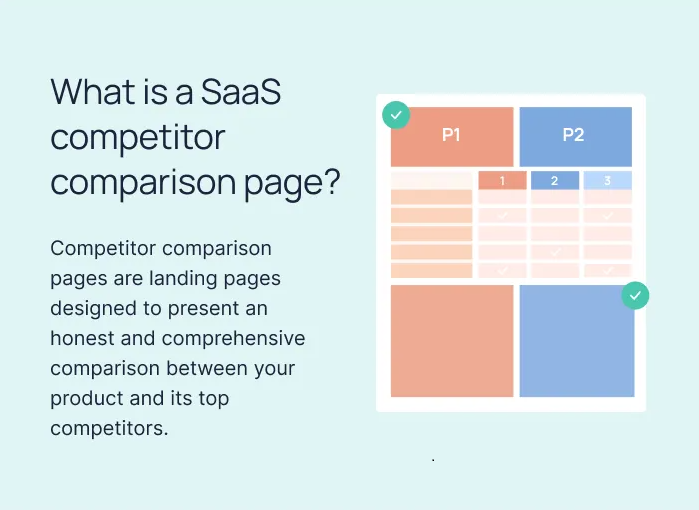 You can then use these as landing pages for a variety of high-intent search terms that are intended for your competitors. For instance, your product's name is X and your competitor's product name is Y. In this case you can target keywords like "X vs Y", "Y alternatives", "X and Y comparison" and "Y reviews".
If SEO is taking time, you can use paid search ads to target these keywords and win customers from the grasp of your competitors. You can also use comparison pages as a reply to comments, social media posts, forum queries, and reviews about you or your competitor.
4. Meme Content Marketing
Simply put, memes are concepts, behaviors, observations, or ideas that are spread on the internet in the form of images, videos, text, or GIFs. The majority of memes originate from pop-culture media such as films, television, music videos, sports, or news.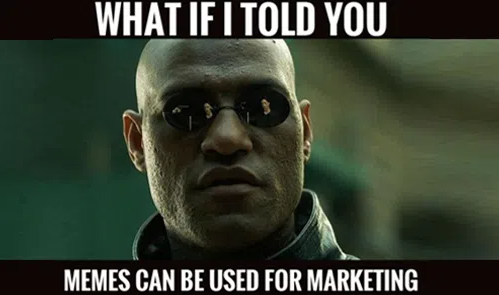 The popularity of memes comes from familiarity with the reference. They are usually memorable and relatable. That is why they make such good carriers for marketing messages. Meme content marketing is especially useful if you are targeting a young audience.
According to Global Web Index, Gen-Z and Millennials have expressed more interest in seeing memes compared to videos and reviews from influencers.
You can continue to create serious and valuable marketing content. But adding memes in between will spice up the overall appeal of your content marketing channels. The most important thing to remember is that memes should be funny, relatable, and based on a popularly known reference.
The majority of popular memes also convey acute observations and truths about the behavior of individuals or organizations. You can build memes around the peculiarities of your audience, their pain points, inside jokes about the profession, and so on.
While memes may have a great conversion rate, they are very useful for brand awareness and social media engagement.
5. Micro-Influencer Marketing
While it can be expensive to hire major influencers to promote your SaaS products, micro-influencers can serve as an efficient alternative. Micro-influencers are usually up-and-coming content creators with a significant following, though not as large as celebrities.
The majority of influencers operate in a particular niche and have a dedicated audience. Instead of casting the net wide with influencers, you can target audiences in specific niches through micro-influencers.
All you need to do is find influencers that cater to your target audience and promote your SaaS product through them. For instance, if you are promoting software for medical records, you can employ influencers that cater to doctors and medical students.
Micro-influencers charge less than major ones and many of them might also collaborate with you in exchange for freebies or giveaways for their audience. As their audience count is on the rise, you can develop long-term collaborations at the price of the small audience so that you get the most benefits when their audience grows.
Keep Tracking Performance for Better Results
Regardless of the marketing strategy you adopt for your SaaS product, you must always keep an eye on its performance. The best marketing strategy is to keep optimizing your campaigns based on performance metrics.
---