5 Common Video Marketing Mistakes to Avoid
---
Video marketing has become a staple in every business today. This marketing strategy is effective in increasing engagement as people love to interact with video content.
In addition, online videos account for 82% of internet traffic in 2021. This suggests that more and more users are accustomed to this type of content to receive new information.
If you're looking for a way to capture attention quickly, using marketing videos is a practical technique. Videos offer fast and concise information where people don't need to indulge in a long, boring textual copy that marketers used to make before.
Unlike written copy, marketing videos can deliver in-depth messages with images and sounds to support them. These three-dimensional elements will help viewers grasp the information much more effectively, allowing you to address their pain points to the fullest.
However, no matter how beneficial video marketing strategy is to your business, not making a proper plan won't help you achieve your goals. Many marketers have failed in delivering good messages in the past, so do not repeat their mistakes.
Here are the common video marketing mistakes you should avoid.
1. Not having goals
Having a clear goal will help you monitor your progress in achieving it.
Like every strategy to exist in this world, making a plan should adhere to the goal you want to pursue. Your video marketing campaign is no exemption. Before creating the video, it's mandatory to set up the main purpose of your strategy.
In business, generally, you'll focus on either raising awareness or increasing sales. Although both can work together at the same time, a business will pay attention to one subject before moving on to different goals.
Suppose you're new to the industry. Your main purpose shouldn't be improving your sales when people barely know your brand. It's essential to introduce your specialty in public. You can do it by spreading the words about yourself, making the audience know your existence before promoting your products.
Use video marketing campaigns to capture attention faster. Choose the right marketing video that fits your purpose. For example, you can incorporate explainer videos and tutorial videos to raise awareness about your brand.
2. Undefined target audience
Did you know that every video isn't designed for everyone?
Video content has its personality. When a group of people likes one online video, that doesn't mean everyone likes it too.
If your audience enjoys watching your marketing videos, that's good! You have a higher chance of generating new leads. On the other hand, you can also receive nothing in return when you don't deliver videos to your target audience.
People who aren't intended to watch your video won't bring you benefits. They may enjoy the video as it is, but they don't put any interest simply because they aren't your target audience. 
See how the target audience affects your campaign a lot?
It's vital to define your audience before crafting the video. Without a clear target market, you won't know whether your campaign succeeded in delivering your messages.
You can determine your audience by creating their personas. A buyer persona can represent how your target market engages with a certain product. It will also help you in making video content that's right for them.
3. Fogged messages
Video content itself is already attractive in the first place. Compared to traditional content, like articles, videos can bring joy to whoever watches them. Without spending so much time, people can learn every piece of information rather quickly with a video.
Although people can engage better with video content, they can also leave it before it ends. The reason is that your marketing video doesn't live up to people's expectations.
When people decide to watch a video, they hope to gain new, informative content from it. It's in some minutes after the video starts that they don't get anything they want before.
The message isn't clear, and it's too foggy sometimes. Viewers who come to your video will find it hard to understand the point you want to convey. Instead of understanding your messages, people have to interpret every word your voice actor narrates for you.
Do not complicate things. Make your video script as simple as possible so that everyone can understand the message immediately.
4. Over sales oriented
One of the reasons to use a video marketing strategy is that you can increase sales conversion. Out of two major marketing goals: awareness and sales, you may want to point out the latter so badly.
It's understandable that every business works to achieve better sales day by day. After all, that's what a business is created for in the first place: to be a money factory.
However, pushing your intention in closing more deals doesn't resonate well with how people perceive your brand. People don't care about your sales number this month. They do care whether your product helps them solve their problems.
Instead of making your marketing video too salesy, you can focus on addressing the solution with your product. Try making your audience an important actor in your video. Make their struggles worth attention so that helping them becomes your priority. That way, people will relate to your video much easier.
5. Unclear call to action
Call to action is a crucial copywriting in your marketing videos. This short persuasive copy can prompt your viewers to take action immediately.
Making your call to action clear is mandatory. Without its clarity, your viewers will be left confused to make the first move. Since the call to action is essential in generating leads, make sure to choose the right word to nudge your audience.
The call to action should be short and concise. Writing a long call to action won't be effective in convincing the audience. A short copy like "Get 60% discounts" is attractive enough to influence people to make a buying decision.
Takeaway
A video marketing campaign is undoubtedly an excellent strategy to achieve your goals. Whether it's exposing your brand to the public or acquiring more customers, marketing videos are indeed engaging content to convince the audience.
Although it can help you generate leads and turn them into customers, without the right plan, this strategy is nothing. Marketers have realized their mistakes when making marketing videos in the past. Check out what common mistakes above to get rid of the same fault.
Author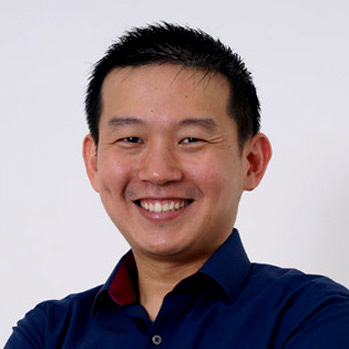 Andre Oentoro is the founder of Breadnbeyond, an award-winning explainer video company. He helps businesses increase conversion rates, close more sales, and get positive ROI from explainer videos (in that order).
---