3 Creative Ways to Use Telemarketing for Your Lead Generation Campaigns
---
Well, creativity is subjective. So is using the 'right technique' to impress your target audience, especially in telemarketing!
You don't know about the outcome of your next telecalling interaction, but you do it anyway because of the following reasons:
92% of client communication happens over a phone call.
More than 51% of business owners prefer hearing from sales reps via phone calls compared to other modes of communication.
About 55% of the C-level workforce claim to value information conveyed via phone calls.
There's more, but that should be enough to substantiate the need for telemarketing in any-sized business. Before we dive into creative ways to amp up your telemarketing initiatives for your brand, let's set some ground rules to make the process a lot easier and fuss-free for you and your sales team.
What is telemarketing?
Telemarketing is a powerful mode of communication to promote your products or services over a phone call or internet-based telephony systems.
Commonly, there are four types of telemarketing:
Outbound calls
Inbound calls
Lead generation
Sales calls
Here we will specifically talk about telemarketing for lead generation which often entails maintaining a database and identifying the people who you're calling to make an effective outbound sales call.
Keep these set of questions in mind before making the call:
Who are you targeting and why?
Which industry do they belong to?
Why are you making that call to that particular person?
Is the product or service at all relevant to the database you have?
Now set these goals based on your findings:
Is the person open to a follow-up call?
Which mode of communication is the person most comfortable with: Phone calls, emails, video calls, e-meets, WhatsApp, etc?
Are you solving a problem your prospect is already facing?
Is the person expecting a personal 1:1 meeting for a better understanding of your product?
I know you might not always have the time to focus on such specifics but setting up a basic mind-mapping plan for your potential customers will always help you stay a notch ahead of your peers. Trust me on this.
Besides, while there are multiple mediums now to target your prospects with SMS and WhatsApp marketing, social media, email, and live chat services, calling and telemarketing still stands out due to personalization opportunities. So, let's plunge into some of the most tried-and-tested, yet unique ways to be the next telemarketing superstar.
Creative Ways to Use Telemarketing for Your Lead Generation Campaigns
#1 Connect with veterans and tweak your script
No, I'm not just talking about connecting with the seniors or sales managers in your team. You might be doing that already, right? Interact with veterans and mentors outside your comfort circle. They are available on LinkedIn, emails, or even the guy who lives nearby.
Many of them are also providing free sales tips on YouTube to arm you with the best possible motivation and techniques.
Let me distill down the basic understanding of choosing the right set of words to ease your cold calling drill. And yes, I'm writing this after interacting with quite a few industry veterans.
Right words vs. Wrong words
It's not possible to learn-it-all from sales training. So try to tweak your calling script as you speak with your customers. Here's a list of dos and don'ts:
Do
"Please feel free to check our prices and compare with other players. You will realize we are providing the best possible price considering the quality we assure."
Don't
"We are the best in the market offering the best prices."
Do
"In case you're not sure, we can provide you with relevant data so you can find out if you will benefit from our services."
Don't
"I give you 100% guarantee that we are the only one offering such a great product at such affordable prices."
Do
"Please let me know if I can be of any help to solve the problem you've been struggling with for so long."
Don't
"We want all our customers to get the best quality product at the best possible price."
#2 Don't be alarmed, be prepared for questions
Now we know having a script is a good idea. Acting on it might not always work, and it's OK. Based on your interactions, try to work on your next script but keep these basic outlines in mind:
Keep the script simple and conversational
Try to get feedback from your audience
How to prepare for conversations?
If you manage to take the conversation beyond 10 seconds then be prepared for more questions. They might be open to sharing their challenges and you might end up building long-term relationships by solving them in your own way. Try to be a helping hand, not a typical salesman.
"Try to be a helping hand, not a typical salesman."
Telecalling is DEFINITELY not just about making a call, getting an answer, and hanging up. It's about solving a problem your prospect already has.
So the prospect says a "NO" or "I'm not interested"? — Yes, this is probably the most common response but don't let that affect you emotionally.
You're in this profession to handle all kinds of people and you should be prepared for rejection, often more than expected.
Try to understand politely if that person has any other problem which your brand might be able to solve. If it's still a NO, then thank that person for sparing the time instead of hanging up blankly in their face.
I know you hate it but trust me, you might be rewarded for your professionalism when your manager assesses your performance. I mean what are those call recordings for, right?
#3 Suggest telebranding tips to your manager
Don't just restrict yourself to calling and closing. Be a strategic thinker and suggest branding tips using the power of telephony.
Let me explain with an example.
So a popular political party in India assured electoral success after a series of campaigns that included technology-backed telemarketing. They needed a solution that would encourage people to become a volunteer at minimal cost and time. They wanted to build a community that would be aligned with the party's ideology and contributes to their campaigns willingly. They took help from a cloud-telephony service provider that provides a special feature named call blasting. This enabled 100+ volunteers to make simultaneous calls to the citizens of the state to cast their vote in favor. How? The solution allowed a volunteer to call a toll-free number after which his call will be automatically connected to a random number. This number will belong to the citizen of that state. Interesting, isn't it?
While this might not be a surefire way to convert your target audience, you can customize your campaign and make use of such services to connect with them for branding, increase your visitors and lead generation purposes as well.
Do you have such interesting ideas to empower the sales calling community? Do drop in your suggestions and thoughts in the comments below. We're looking forward to it.
Author Bio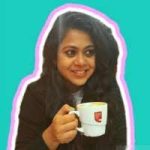 Dipannita Das is a journalist turned content marketer, currently working as a content lead at MyOperator. An OTT content fanatic, she mostly juggles between professional writing and occasional graphic designing.
---