2020 Preview: What Content Marketing in 2020 Could Look Like
---
Content marketing is changing and marketers need to know how those changes will impact their marketing decision tree in the coming year. 
In this preview, we look at the biggest changes coming your way in 2020 and what you can do to adapt your content marketing strategy for a successful and fruitful year.
 1 Content Will Become More Personalized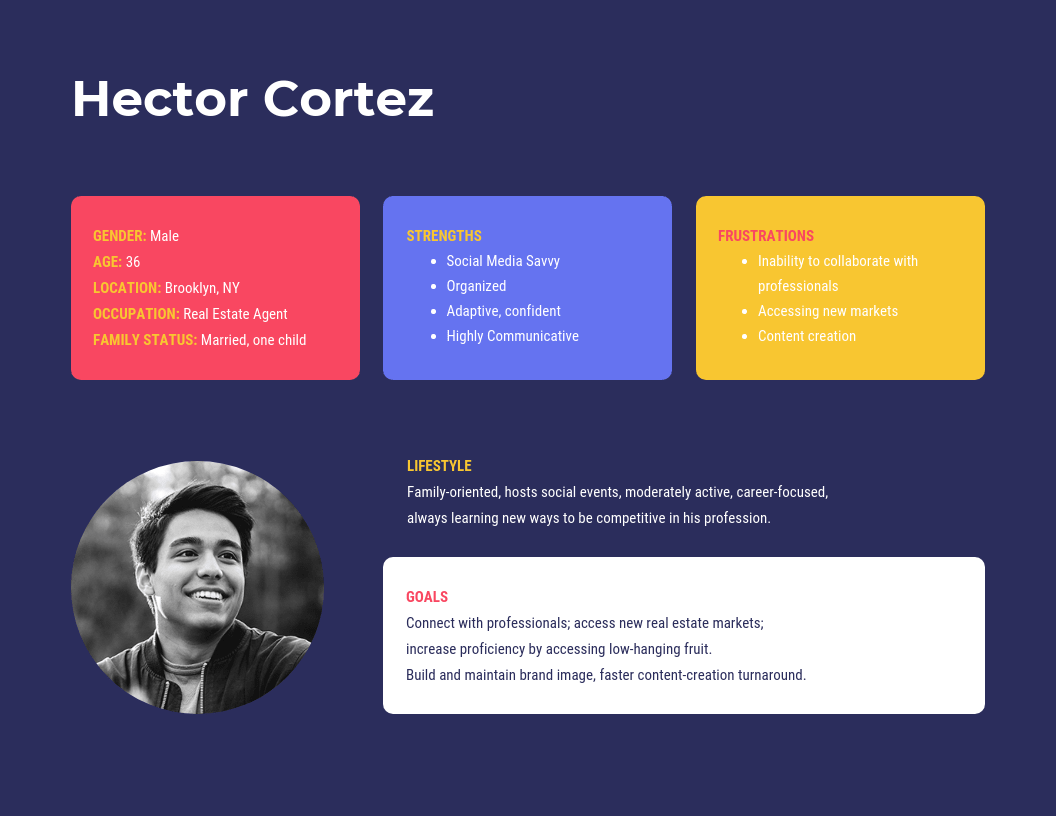 Source: Venngage
Personalization became quite the buzzword in 2019, and this year, it is really going to take over the content marketing framework.
Marketers have quickly begun to realize that their audience isn't consuming content on a piece-by-piece basis—instead, they're engaging with a continuing brand story.
This is a great strategy for building long-term relationships with your audience—but only if it is well-executed.
Which means creating content that delivers an individualized experience for your audience—in other words, personalization.
Your audience should feel like every brand story you share is targeted towards them as individuals, not as a homogenous group.
To execute this strategy correctly, you will have to mine the data you collect from your target audience and use it to create three or four distinct user personas.
Those user personas will guide you when creating your content strategy for email marketing, social media posts, blogs, and landing pages, and will boost your conversion rate.
 2 Live Video Will Dominate
There has been a lot of discussion about video over the past year—does it actually improve ROI, how great are video CPM rates, or is it actually just a passing fad?
One thing is certain—video can be difficult and expensive to produce. But video is also getting high views and social users seem to prefer it over text.
Coming into 2020, there is a way for marketers to have their video cake and eat it too—live video.
Social platforms like YouTube, Instagram, and Facebook have made live video accessible and exciting. Short-lived content is also becoming one of the most popular marketing trends.
But it isn't just about having the ability to create live video—brands also need to know how to use the tool to engage with their audiences.
What works well in live video is authenticity—so look into organizing brand ambassadors or influencers who can appear in your live videos.
Brand ambassadors could be someone from your social media team, your HR team, or existing customers or patrons. The point is to show users the face behind the brand.
If you can collaborate with an influencer for your social media strategy, that will definitely help you increase your reach and see more conversions.
Live video can send your content marketing strategy into the stratosphere, so in 2020, focus your efforts on it. 
 3 Data Will Drive Content Marketing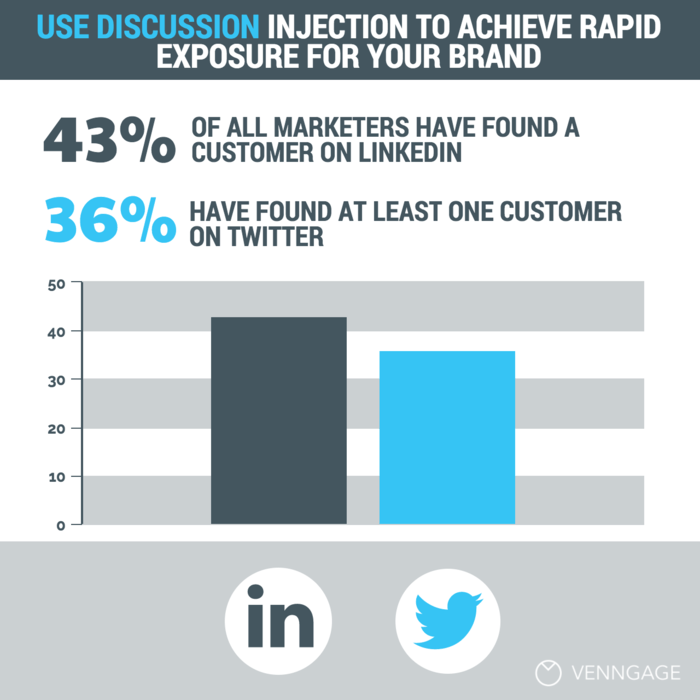 Source: Venngage
I think it has become quite clear from the first two points that data is going to be an incredibly important part of your content marketing strategy.
Especially with regards to personalization, data needs to be carefully collected and examined—it's time to let go of vanity metrics and get to the meat of the matter.
Likes and shares may look good in your marketing report, but they don't tell you nearly enough about your audience.
You need to know what specific frustrations your audience is facing, how, and when, they want solutions from you, and what the best way to deliver those solutions is.
Start asking your audience questions that will give you in-depth answers—you can do so through surveys, focus groups, and by looking at Twitter analytics and Google analytics.
By using data, you will be able to create better and more targeted content, leading to more clicks and conversions.
 4 Smart Devices and Content
If your marketing team isn't acknowledging the popularity of the Internet of Things, 2020 is the time to incorporate it into your strategy.
People are no longer accessing the internet only via their desktop, mobile devices, or tablets.
Household devices such as security systems, smart switches, vacuum cleaners, and even refrigerators are all connected to the internet now.
With the use of a mobile app, people can control their entire home—which gives marketers an opportunity to create a whole new kind of content.
Not only do these devices collect a large amount of information that you can use to create targeted content, but they also act as a conduit for sending messages to customers.
Essentially, IoT is a new channel for you to share content—if you can create mobile apps that are IoT adjacent, that will be a huge bonus.
But even if not, research how IoT devices or companies can be collaborated with to spread your brand message.
 5 More AI and Chatbots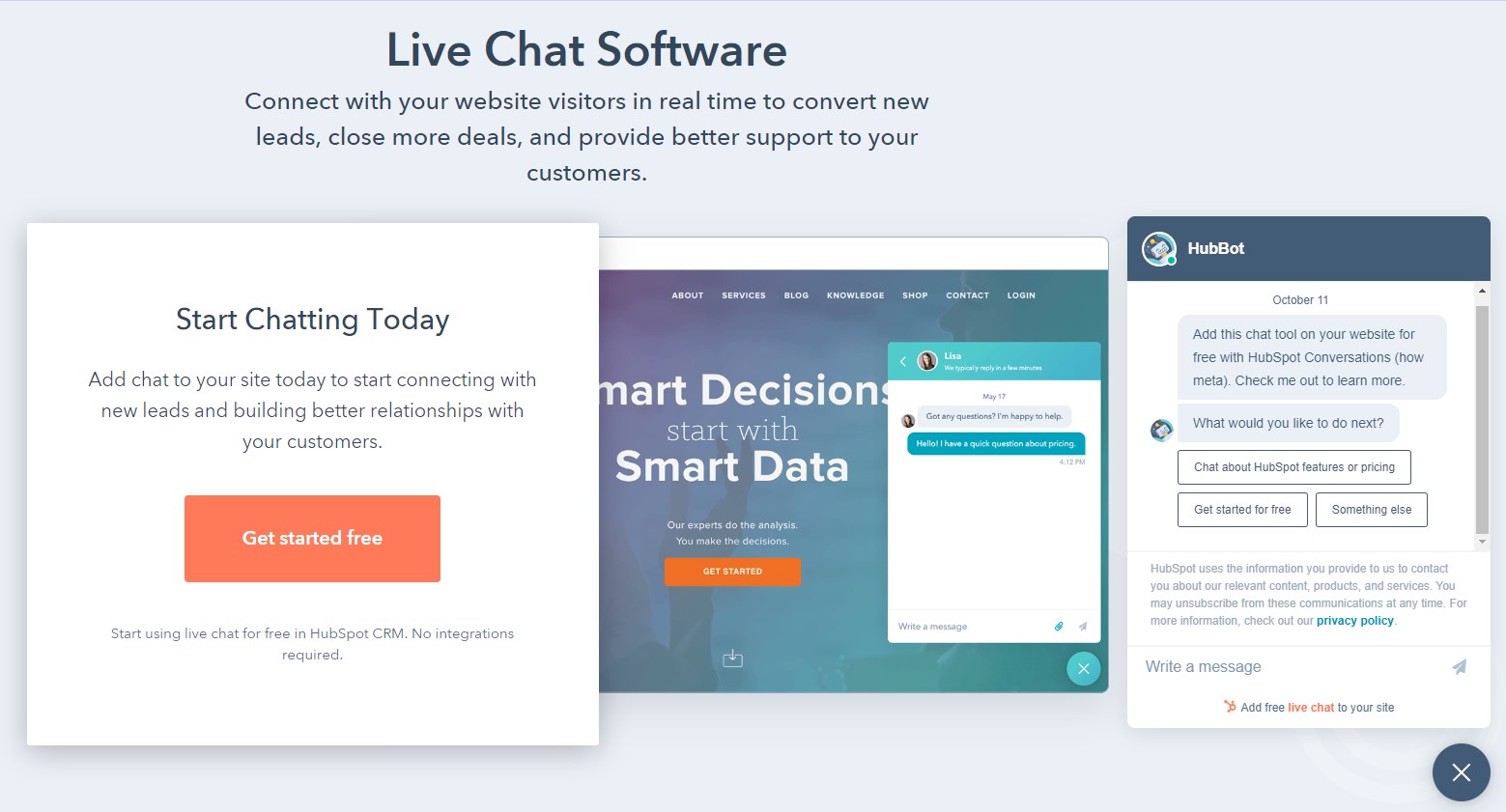 Source: [eafl id="19751″ name="Hubspot Live Chat" text="Hubspot"]
Artificial intelligence is changing the way chatbots work—they are now so much more sophisticated than they have ever been before. You have to use that in your strategy.
Chatbots can be pre-loaded with stock replies so your customers always get answers as quickly as possible. 
Most new chatbots are backed by machine-learning software—which means they absorb more information with every customer interaction.
As far as content marketing goes, chatbots can take care of a large chunk of content creation, content curation, and dissemination, saving you time and manpower.
Plus, you can also use AI-powered software to collect and analyze data, which we have already mentioned is a massively important part of the 2020 content marketing strategy.
This year, create chatbots that will help keep your customers engaged, answer their queries, keep your brand top of mind, and show your audience how switched on you are at all times. 
 6 Changing Search Strategies
Source: PayMill
Search is constantly evolving, due to Google's changing algorithms and the way people use the internet. 
But there is a reason why search strategies will be changing a great deal in 2020—the rise of smart devices.
We mentioned how IoT is impacting content marketing, but it's also affecting searches, mainly because of the popularity of smart devices like Amazon Echo and Google Home.
People are still using search engines and typing in their queries, but they are also having conversations with their smart devices.
This impacts the kind of keywords you use and how you use them—keyword density shouldn't be your only focus in 2020.
Instead, start looking at how to optimize your content for voice search and the natural language conversations your audience is now having with their devices.
Conclusion
Content marketing in 2020 is going to be vastly different from what we have seen in previous years. 
We have outlined six changes that you need to incorporate into your content marketing strategy—that is how you can make an impact on the 2020 digital marketing world. 

Ronita Mohan is a content marketer at Venngage, an infographic template and design platform. She enjoys writing about digital marketing, sharing productivity tips, examining pop culture, and championing the need for representation.
Twitter: @Venngage
---