13 Reasons Why You Should Use WordPress for Digital Marketing
---
Since 2003, WordPress has been the most popular blogging platform on the market. Non-blogging websites are also increasingly using WordPress as a content management system.
WordPress powers 32% of web pages on the internet and we can't blame the developers. It is a versatile platform that can host blogs, e-commerce sites, and static web pages. Thus, making it perfect for web development.
What Is WordPress?
WordPress is free software that you may use to set up a website or blog for better digital marketing. For novices, it's a great content management system (CMS) platform. But it can also be used by developers to create a bespoke website for any product and service.
Why Do You Need WordPress for Digital Marketing?
Search Engine Optimization (SEO)
SEO happens when your website and the links included with it get optimized. The procedure will be done in line with Google's usefulness based on key phrases and keywords.
These are some simple but effective SEO strategies that may be used using WordPress. It will be highly beneficial for your company's digital marketing.
Use the Yoast plugin to check the strength of SEO on certain pages.
WordPress will remove content bottlenecks, allowing for more frequent updates. It will improve search engine rankings.
It's possible to increase the number of in-house content editors if WordPress is used.
Content for Marketing Purposes
Content marketing is a tried-and-true digital marketing tactic. Organizations create content that their target consumers find valuable. And they subsequently use that content on their websites. Social media is a robust tool for promoting and sharing website content.
WordPress is excellent for content marketing as a CMS. And it will definitely be your asset in your digital marketing endeavor. How?
Content marketing will help your website rank higher in search engine results.
You can do it by using relevant phrases and keywords in your writing. As a result, your intended audience will appreciate your website.
It is then possible to begin building backlinks. It occurs due to the exposure acquired from social media mentions and shares.
If a company is unsure how to proceed, it may always seek help from the best startup branding agency. It will be beneficial as they will provide the best assistance similar to what marketing companies in Vancouver or nearby places do. But you have to ensure to get a provider that shows credibility.
Reputable marketing companies might aid with practical digital marketing steps through WordPress.
Completely Free
WordPress is a good choice for newbies since it's free and has incredible features. Of course, it is best to sign up for a no-cost option if you're just starting off. This allows you to have more budget for other aspects such as marketing agencies.
However, note that if you host with WordPress, you'll have to pay for the premium themes and plugins. But there are basic ones you can use for free.
For small businesses, WordPress has many themes that may be used for a wide range of niches. Pre-designed templates are available for a wide range of industries. It includes a few essential things. Personal portfolios, companies, retail and digital marketing are a few examples.
There are a variety of customization options available for company owners. But it's best to work with marketing agencies that can provide marketing strategies but also specialize in web design and development.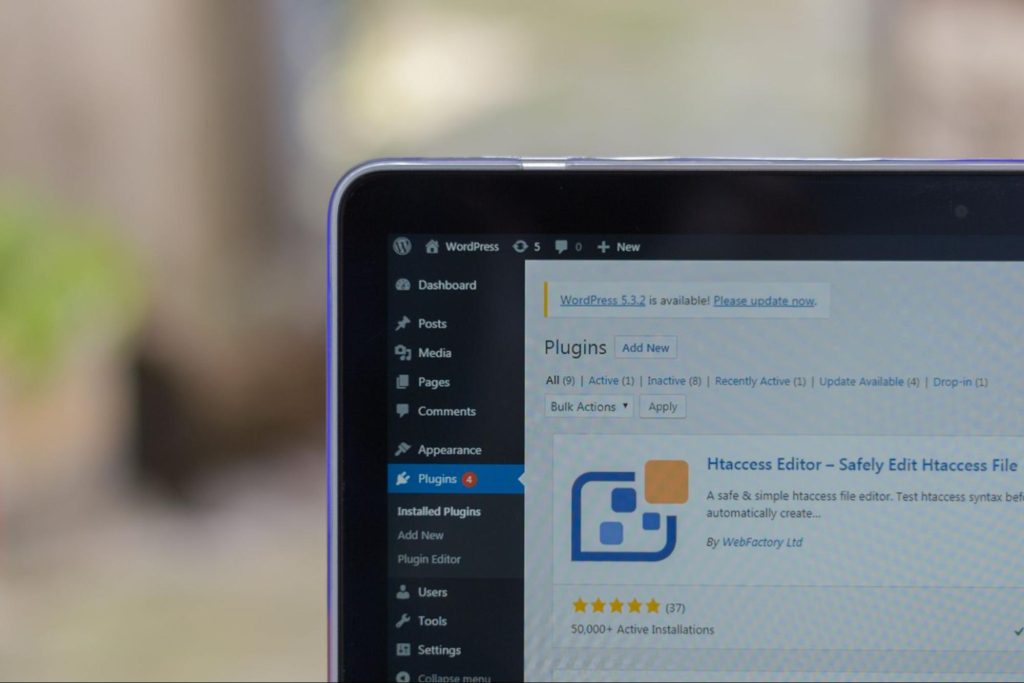 Image source: Unsplash
Various plugins and add-ons may enhance a WordPress site for a small company. It is another reason why firms should utilize WordPress for better digital marketing.
Plug-ins are tools you can use to build your brand's identity further.
Easy to Use Web Hosting
WordPress also gives consumers total control over their hosting environment. In fact, if you have your own server space, WordPress may be simply self-hosted. As a result of its open-source nature, you won't have any difficulty finding a server or host that will work with it.
Web Portals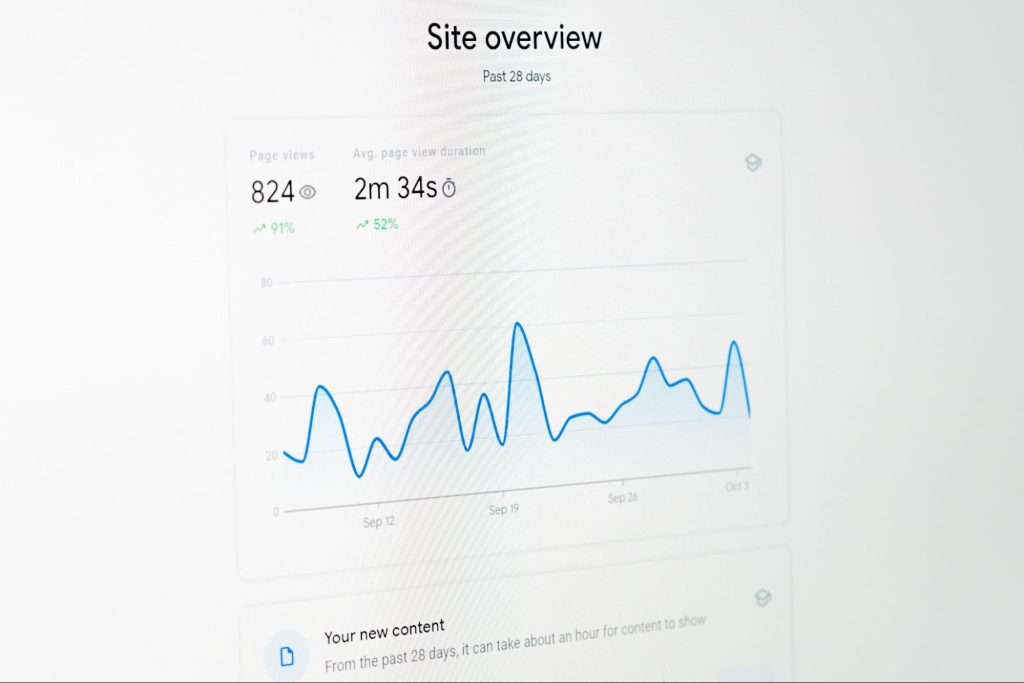 Image source: Unsplash
WordPress has a multitude of plugins that may be used to meet the demands of its users. There are multiple features available to website owners. For example, they can control and manage their members, plan events, accept fees, and more.
With these options, all kinds of firms can create their own unique brand identity. Companies can swiftly transform their websites into community portals thanks to these features.
They provide digital solid marketing tactics. Clients and members may get information more rapidly as a result of this.
Converting Leads into Sales
Through WordPress, you can concentrate on converting leads into sales. It is the ultimate process of bringing in new customers. Shares, views, comments, and so on may all be tracked.
You can use this data to build on successful material and cut information that isn't. The success of your calls to action will be tracked. It will determine which ones need modification and which ones should be totally removed.
Large E-commerce Stores Are Supported
Popular e-commerce platforms are easily integrated into WordPress. For example, WooCommerce, PayPal Pro, Shopp, and Google Checkout. To get started, just install the plugin, configure it, and upload your products.
Compared to other e-commerce platforms, WordPress is faster and simpler to set up. It is an important reason to consider using WordPress for digital marketing.
Responsiveness
WordPress is an excellent choice for small businesses because of one more reason. You can develop responsive websites using WordPress. Then it will automatically adapt to the device being used to see them.
Small businesses may save a lot of money by ensuring cross-device compatibility. It occurs as WordPress has a built-in option. Meaning, that a WordPress site has a better value than cross-platform sites.
Creating a Community
Building a strong network of members or target audience will benefit you. It will be possible when you will use WordPress for digital marketing. How?
A marketing center based on WordPress will increase social media platforms.
The hub will emerge when your target consumers discuss and exchange your site's events, information, and items.
Access to Social Media Will Become Simple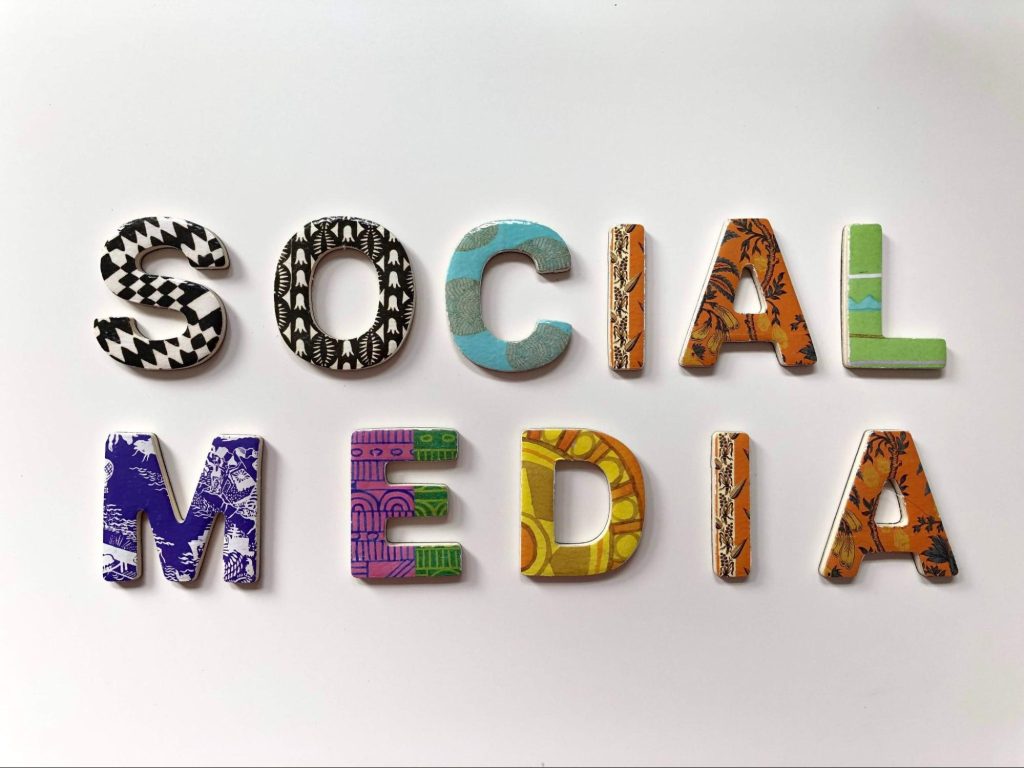 Image source: Unsplash
A digital marketer recognizes the value of promoting their products. Social networking is one of the finest methods to get your material in front of individuals who need it.
With WordPress, you can easily connect all of your company's social network profiles. It's so you and your visitors can easily update your site and interact with your posted content.
Analytical Tracking
Analytical data is critical to the success of any digital marketer. A built-in analytic panel is included with every WordPress site.
It allows you to see how many people have visited your site and how frequently they have done so.
Consistency and Safety
WordPress-powered websites have a solid foundation and several safeguards already in place. Using trusted developers' themes and plugins will keep your WordPress site safe. A trustworthy branding and web design agency can also help here.
Multiple Choices for Customization
WordPress is a good choice for small companies. It is because of its flexibility in customizing the look and feel.
Conclusion
When it comes to digital marketing, WordPress is a must-have tool. You'll learn a lot about the natural world by using WordPress. Digital marketers utilize WordPress to create websites, whether blogs or e-commerce.
---