12 Best Hyvä Theme-Based Websites
---
The Hyvä theme is one of the most popular themes for Magento. It's a great choice if you want to start or redesign a website without spending too much time looking around for design elements that are right for your business or brand.
We've put together a list of 11 websites with the Hyvä theme integration to see what it looks like in action and how it can help you establish an online presence.
What Is The Hyvä Theme?
The Hyvä theme is a modern Magento theme designed for online stores. The theme is responsive and retina ready and has a clean and minimalist design, focusing on the Content and making it easy for the user to navigate any site.
The theme features elegant typography, beautiful parallax effects, and several custom widgets.
Stats — Hyvä Theme
1173 live websites are using Hyvä themes.
Hyvä theme ranks 12th among the top 100K non-platform sites.
12 Best Hyvä theme-Based Websites
Here are the eleven best Hyvä theme-based websites with cases.
Uminah is a major player in the Jordanian telecom market, offering competitively priced service packages to individuals and businesses.
PROBLEM
Umniah had trouble attracting and gaining online customers over its digital channels because of slow page loading or performance difficulties. This problem is limiting Umniah's potential for growth.
SOLUTION
They used Hyvä Theme to give their business a leg up in the digital arena. Using the Hyvä Theme on the website has sped things up by 224% while also improving the digital experience for the users.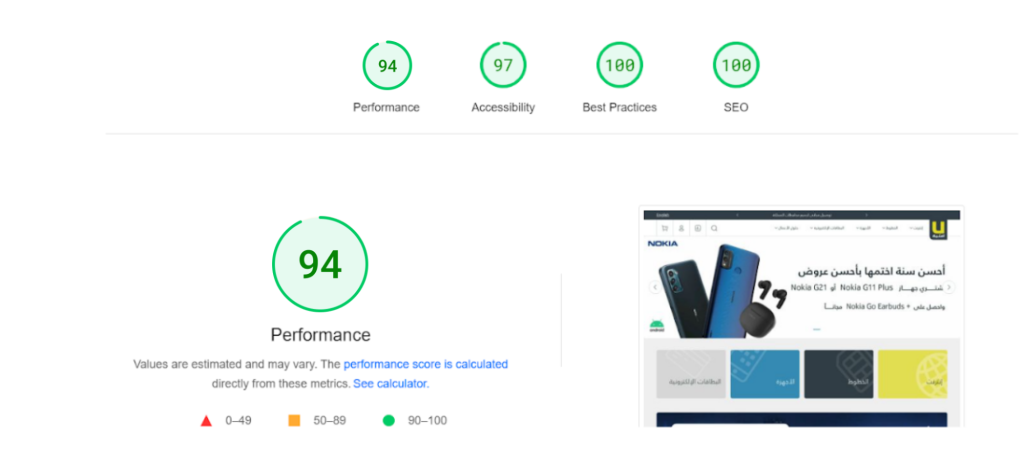 Imaginfires specialise in bioethanol fireplaces with a wide range of styles and designs. They have earned their reputation as the UK's leading specialist seller of chimneyless bioethanol fires, offering a bespoke service that leaves you entirely satisfied with your purchase.
PROBLEM
Imaginfires was facing the problem of poor performance and slow speed in its online store. It was negatively affecting sales conversions and customer loyalty.
SOLUTION
The Hyvä theme proved the perfect choice for Imaginfires store. The Hyvä theme helped them gain credibility by revitalising their website with a modern look and feel while increasing their site speed by 296%. In addition, it improved the optimal performance with a lighthouse score above 80.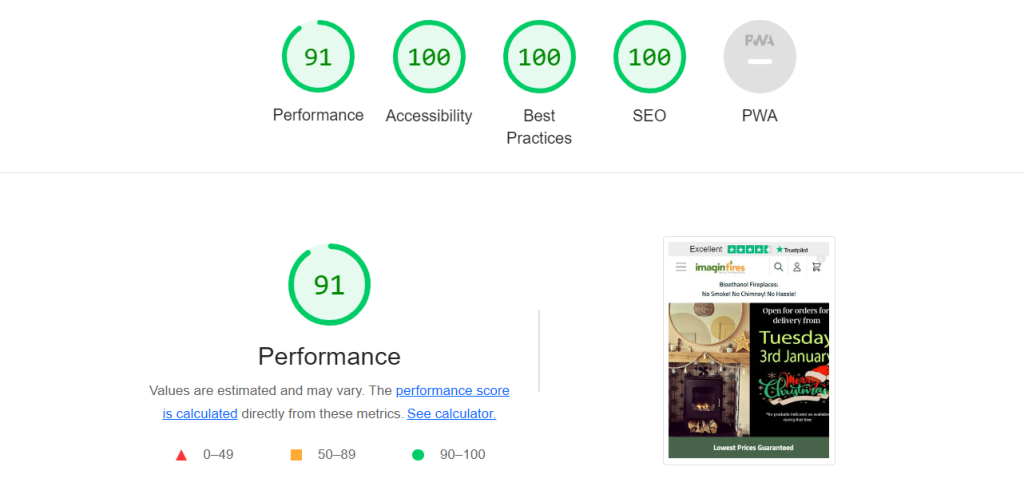 #3 DUTCH LABEL SHOP
Dutch Label Shop provides custom clothing labels ranging from woven, hand tags, and wash care to cotton and printed labels for men's and women's wear.
PROBLEM
Dutch Label Shop had a dull site that looked unprofessional and was hard to navigate. The shop's products weren't presented well, and they couldn't keep up with the trend of modern web design.
SOLUTION
With the Hyvä theme, they could update their web pages and improve image quality. The Hyvä theme also helped with fast loading times and highly effective design, which was the opposite of complicated and dull.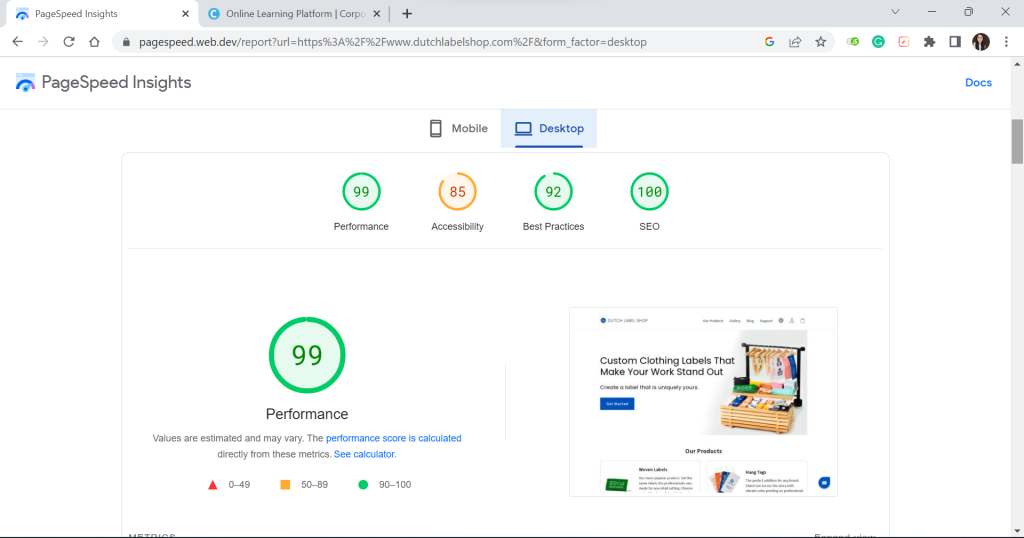 #4 LIMBURGIA
Limburgia is known for its delectable selection of Limburgian pastries, biscuits, sandwiches, buns, and cakes.
PROBLEM
Limburgia has beautiful and sophisticated ecommerce websites, but they can't seem to get any attention. And thus, they started losing money because they couldn't effectively compete with their online competitors.
SOLUTION
Hyvä theme's responsive framework, clean code, and pixel-perfect styling solutions allowed Limburgia to reach its sales objectives quickly.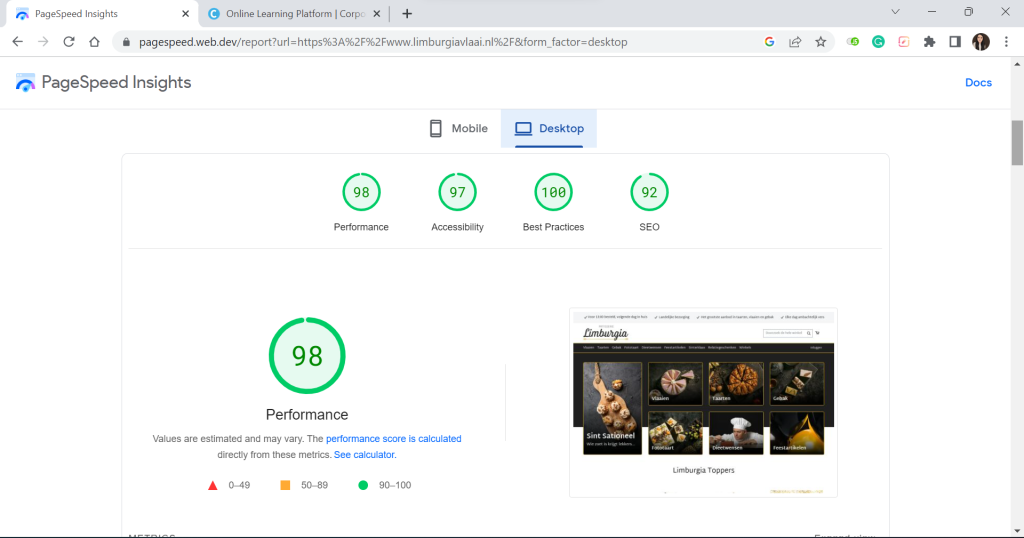 #5 HAARDENEXPERT
Haardenexpert is a stove and fireplace store in the Netherlands and Belgium, offering expert advice on choosing—and installing—fireplaces. They also help create beautiful spaces with custom features like mantels and stonework.
PROBLEM
While Haardenexpert had an excellent website; the theme was dated. Sales dropped as customers didn't see their products in a modern and attractive light. Thus, they wanted a fresh look for their website that encourages visitors to want to buy.
SOLUTION
With Hyvä theme integration, they enhanced the feel and performance of their website. The response from their customers has been tremendous, and they have seen a dramatic increase in sales since.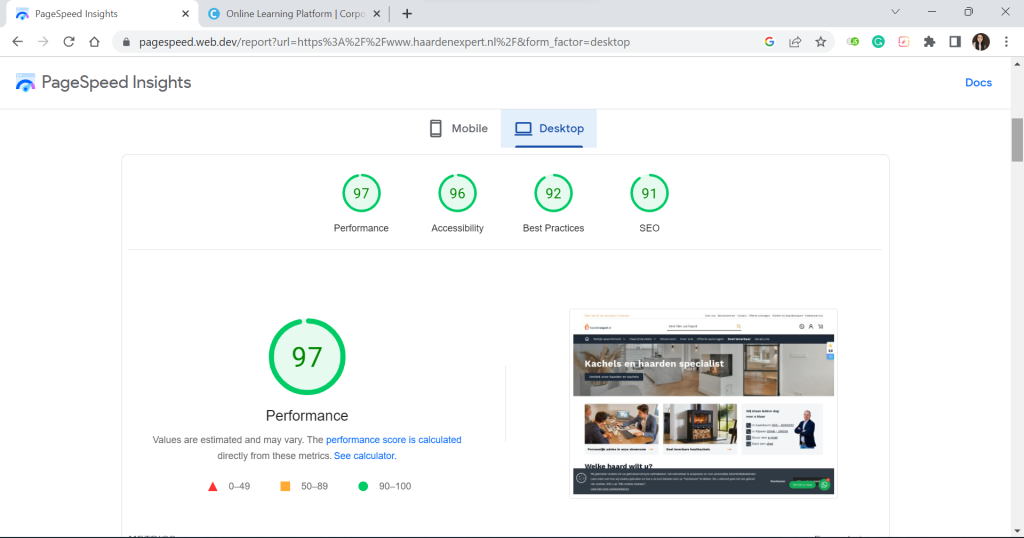 #6 HAIBU
HAIBU is a Barber Supply Store in Groenlo, Netherlands, with various hair clips, scissors, and combs to complete your barbering needs.
PROBLEM
Haibu had an old, outdated website that was extremely slow and knew that to stay competitive in the market, they needed a modern eCommerce store.
SOLUTION
The Hyvä theme was precisely needed for an eCommerce store with a fresh design and featuring smart functionalities that enhanced the website's performance.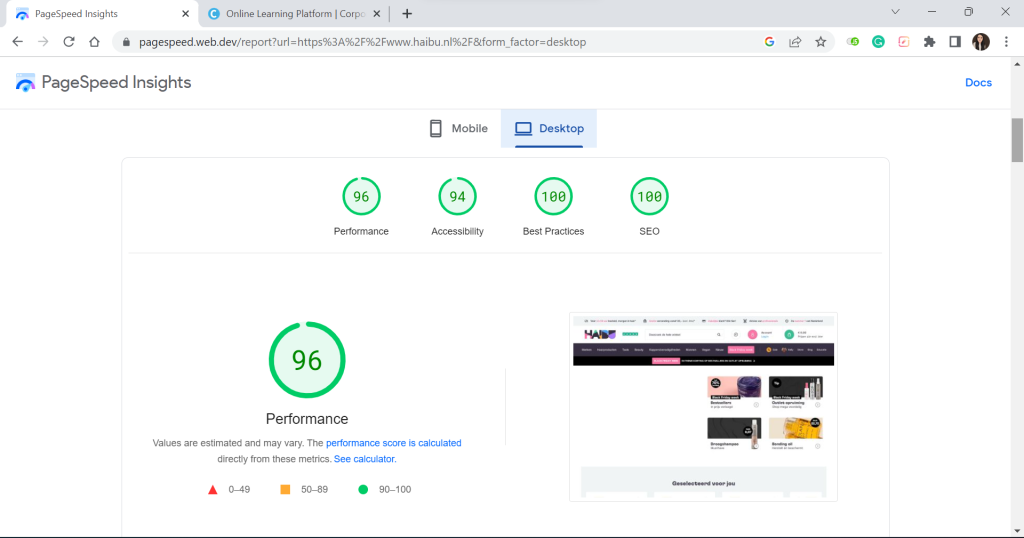 #7 ONLINE SPY SHOP
Online Spy Shop offers a wide range of spying devices, such as remote spy cameras, listening devices, phone record extractors, hidden voice recorders, and other surveillance gadgets.
PROBLEM
Online Spy Shop needed to upgrade its website and make it more search engine friendly. The online store must also give all the information their customers search for.
SOLUTION
With Hyvä theme integration, the Online Spy Shop store gives all the updated information to their potential customers — and then some more. They are also enjoying more sales with SEO friendliness.
#8 BELLA BABY
Bella Baby offers a wide selection of innovative and stylish baby products like strollers, baby car seats, and nursery furniture that appeal to the needs of moms and newborns.
PROBLEM
Bella Baby has been facing a challenge with their product's front end. Their existing design was proving difficult to customise and suffered from performance issues.
SOLUTION
They partnered with Hyvä, who designed an engaging and responsive theme that mirrored their brand standards for how their customers would experience the product. Hyvä also gave the team greater control over the product's overall interface and ability to grow alongside their business.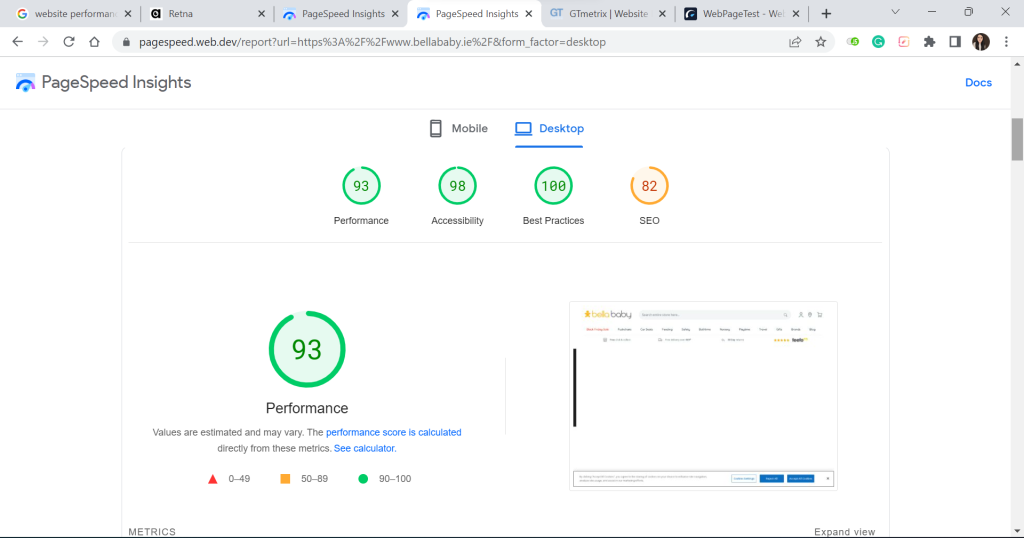 #9 SDS LONDON
SDS London provides simple, tasteful, and classic design statement front door and kitchen cabinet furniture for your home. It features the best materials, and sophisticated finishes.
PROBLEM
SDS London needed to present company work online and efficiently. But they discovered that the theme they used was not performing very well.
SOLUTION
SDS London discovered the Hyvä theme, which has given them an excellent front-end to build their new e-commerce website. With the theme, they could revamp their website entirely and efficiently. As a result, they now have more time to spend on the content they want to publish.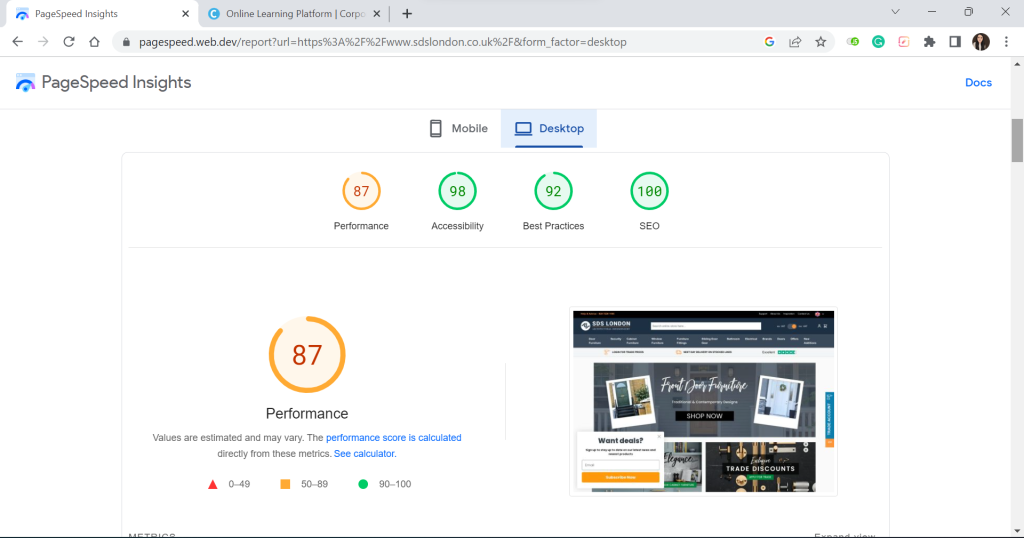 #10 BUTTERFLY
Butterfly is an online store that offers professional table tennis equipment like ping pong balls, paddles, and more.
PROBLEM
Butterfly has an elegant, functional website that doesn't look professional and updated. They realised it cost them sales as the outdated design put off customers.
SOLUTION
Butterfly chose the Hyvä theme for a professional and neat design. The seamless design started getting heads turning their way. Now they are enjoying more sales without sacrificing functionality or SEO friendliness.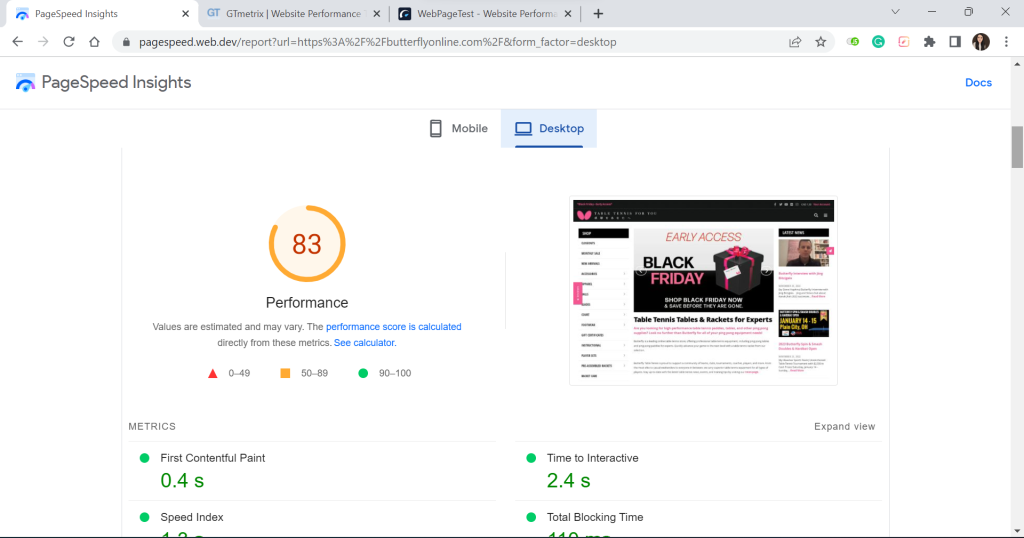 #11 NUDO ADOPT
Nudo Adopt is an olive tree adoption program offering one-off olive tree adoption for people who want to support a sustainable olive oil industry in Italy and worldwide.
PROBLEM
Nudo Adopt was looking for an easy way to implement their cause. They tried different themes and software, but none did the job. The website was not appealing enough, and it took too much effort to get the information needed.
SOLUTION
Nudo Adopt chose Hyvä because it allowed them to concentrate on their cause while creating a professional website. By creating an 'adopt an olive tree' and 'shop' area right on their homepage, Hyvä enhances visitor engagement and gets new parents for trees year-round.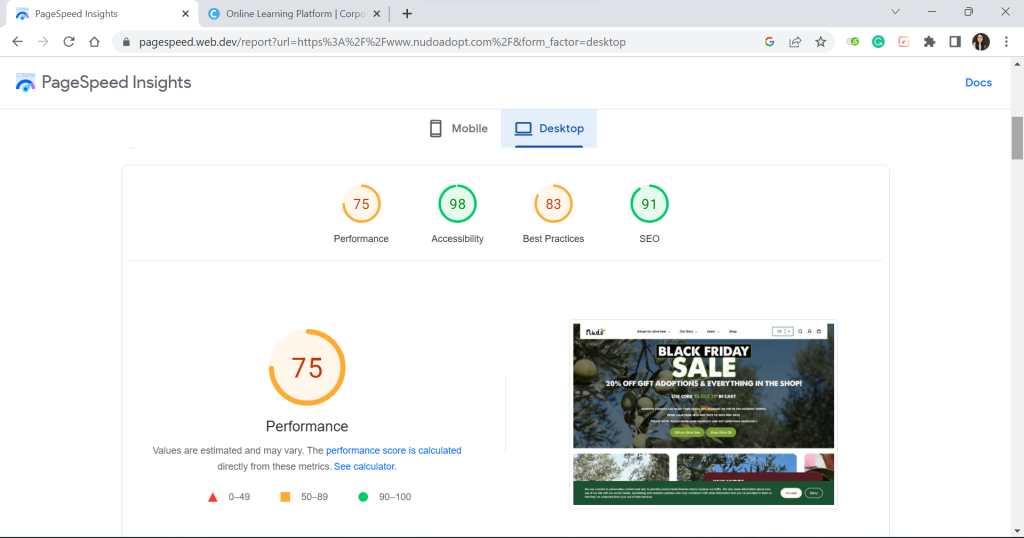 #12 CITIZEN WATCHES
The Citizen Watch Company is a global leader in precision and classic timepieces that adopt cutting-edge technologies. The product line covers quartz and mechanical watches for everyday use, focusing on innovation, reliability, and eco-sustainable technology.
PROBLEM
Citizen Watch was looking for solutions that would help enhance the user experience of its website. They also wanted to redesign their company website using a modern theme to increase brand awareness.
SOLUTION
Citizen Watch chose Hyvä theme for its clean and elegant design — perfectly suited to showcase their exclusive timepieces. Hyvä theme created a website that enhanced the UI and showcased the company's products beautifully.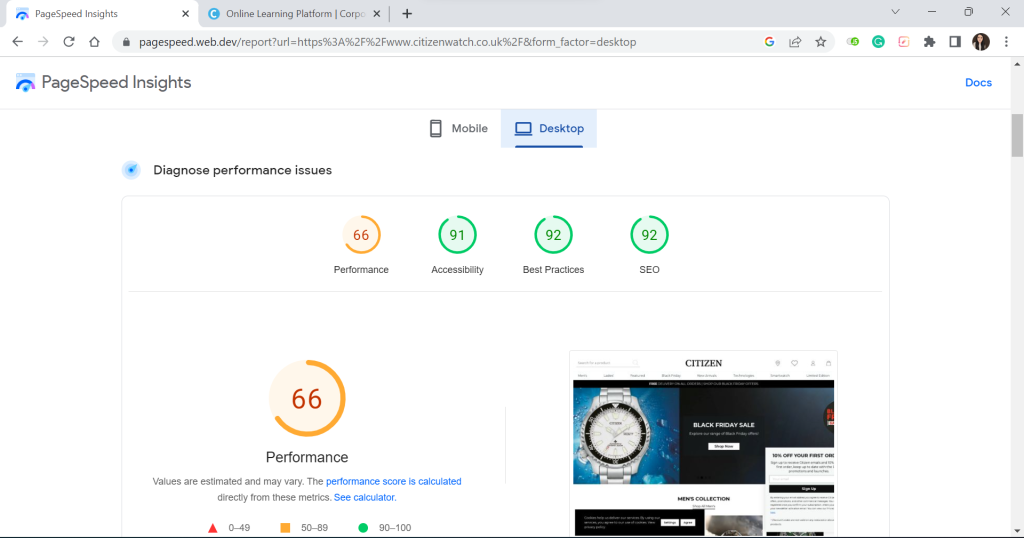 Conclusion
The Hyvä theme is the perfect solution for your online store. The Magento 2.0 compatible theme comes with all the latest eCommerce plugin templates ready to use, so your business can get online faster.
---