12 Benefits of Workforce Management Software for Businesses
---
Human capital management technology can help you manage your employees' strengths and weaknesses. This can be done in an integrated software system like workforce management software. Such tools facilitate faster and more efficient information collection, analysis, and sharing.
Workforce management software is a full-service solution for large and small organizations. It helps to manage scheduling, maintenance, and employees. It also helps manage projects, career development, compliance, and more.
Let's dive deeper into this topic.
What is Workforce Management Software?
Workforce management software is a type of software that helps businesses manage their employee schedules, absences, and time off. This software can be very beneficial for businesses, as it can help them keep track of their employees.
It can ensure that employees are meeting their obligations. The software can also help businesses track employee productivity and compliance with company policies.
Workforce management software can help businesses save time and money by automating many tasks associated with employee management.
Benefits of Workforce Management Software
Track Employee Performance
One of the benefits of workforce management software is that it can help businesses monitor employee performance. This software can track employee productivity, attendance, and performance goals.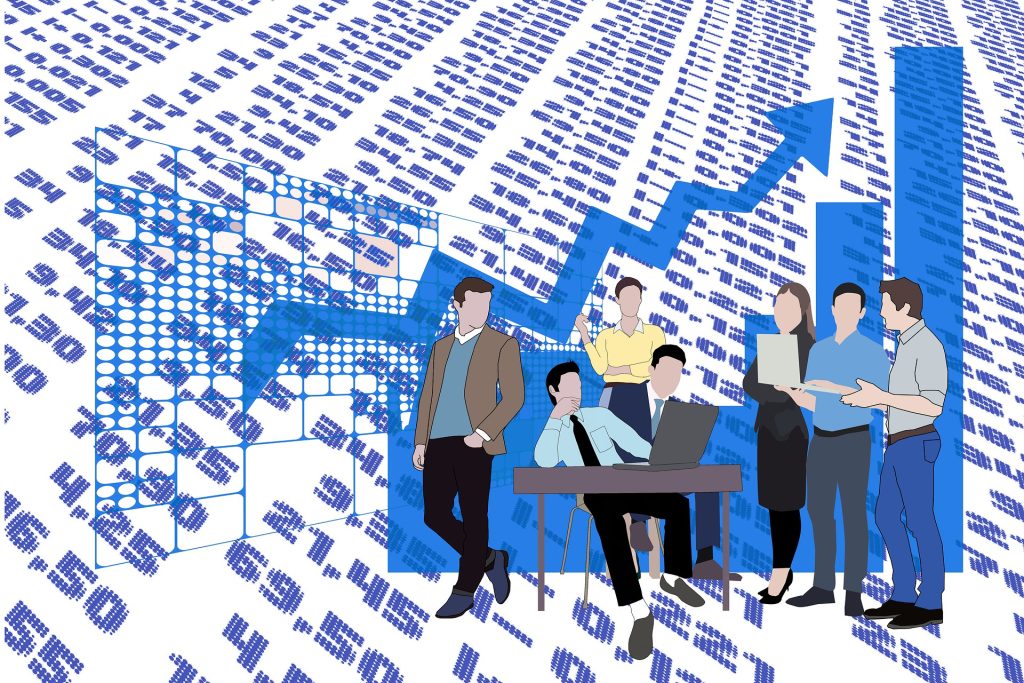 Image source: Pixabay.com
It makes it easy to identify which employees are meeting their goals and which need improvement. With this knowledge, businesses can reward employees who meet or exceed expectations. However, they can also provide help for those falling behind.
This makes the workforce of your company productive and efficient.
Schedule Shifts
These tools can create shift schedules that meet the needs of the business managers and the employees.
The transparency of the schedules helps both parties. When there is an emergency for the employee, he/she can use the software to know the availability of his/her peers and reallocate work. And business managers can easily communicate changes in a rotating shift schedule and other important announcements to employees so that everyone is on the same page.
This avoids mishaps that occur due to delayed or misinterpreted communication.
Manage Payroll
Since the tool collects data about the logged-in hours of the employee, you can track the hours worked and calculate payroll taxes.
This software can make it easier for businesses to ensure that their employees are paid correctly and on time. In addition, businesses can also streamline the payroll process.
Outgrow Spreadsheets
If you're still using spreadsheets to manage your workforce, it's time for an upgrade. Workforce management software is easy to access and not limiting, like spreadsheets.
You can view real-time data, connect with employees, and automate processes. Your team can effortlessly view and work on the most current version of their schedule without having to look through multiple copies.
Less Paperwork
A unified workforce management system streamlines your HR workflows, from recruiting to offboarding. This will enable you to easily upload and access workforce data in the cloud. As a result, it saves you time and reduces paperwork.
There are ways to ensure that your remote employees have access to policies and helpful forms. You can store data in the cloud and reduce the need for paper documents.
This way, they won't have to physically be in the office to comply with company policies.
Employee Training
Workforce management software can help businesses provide employees with training and development opportunities. It can track employee progress and provide access to online training courses.
This information can help businesses ensure that employees receive the training they need to succeed in their roles.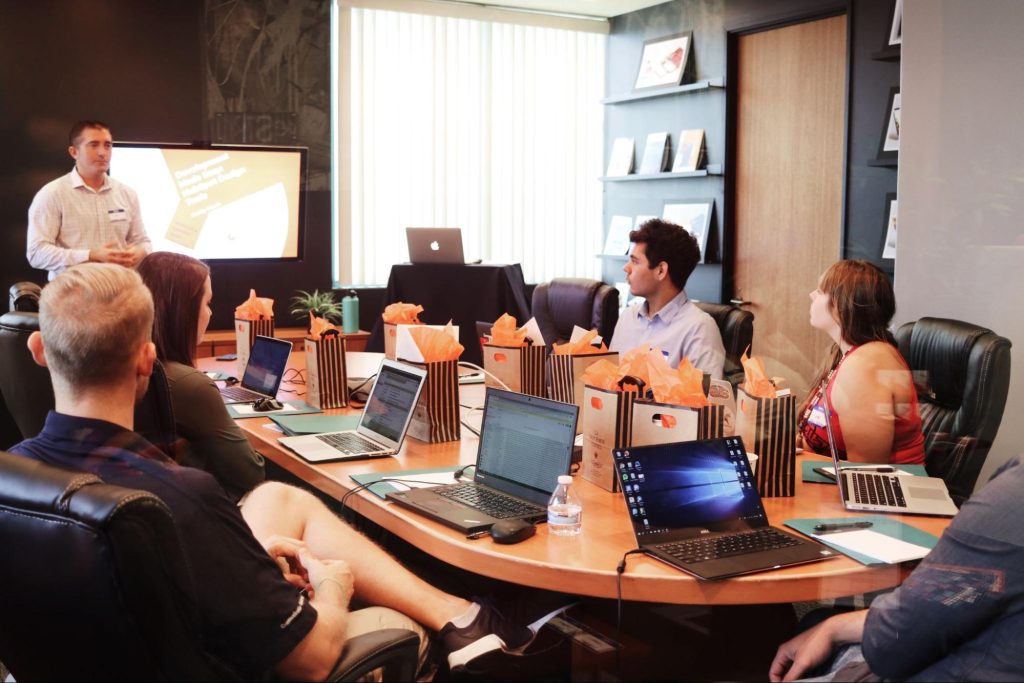 Image source: Unsplash
Cost Effective
Another benefit of workforce management software is that it can help businesses to save time and money. This software can automate many tasks associated with managing a workforce.
These include tracking employee performance, scheduling shifts, and managing payroll. This will enable companies to have time for other important areas of business.
Security
Workforce management software is designed to be secure and protect your company's confidential data. Only authorized personnel have access to the software, and only they can view or edit the data.
The software uses several powerful security measures, including multi-factor authentication and data encryption.
Increases Employee Engagement and Retention
A recent study by the University of Pennsylvania found that employees who used workforce management software were more engaged and retained by their employers. The software allows employees to see their work schedule, request time off, and view their pay stubs.
Transparency and convenience lead to happier, more engaged employees. This increased engagement and retention leads to a more productive and successful company.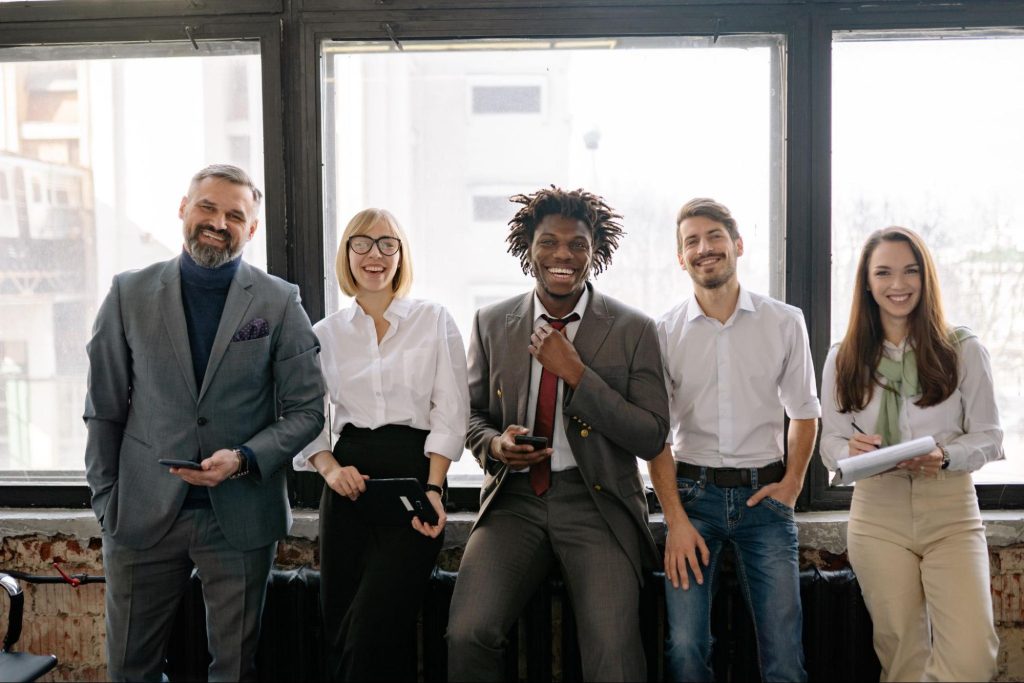 Image source: Pexels.com
Increased Customer Satisfaction
Businesses that have a well-managed workforce often see increased customer satisfaction. This is because well-managed employees can provide better service and meet customer needs more effectively.
Consequently, customers are more likely to be satisfied with the overall experience when dealing with a business.
Improved Decision-Making
Workforce management software provides access to more data, which in turn improves decision-making. By tracking employee performance and productivity, businesses can identify areas where improvements can be made.
Additionally, businesses can make more informed decisions by analyzing trends and patterns. These include decisions about staffing levels and the allocation of resources.
Less Duplication and Errors
After you set up profiles for each employee in your unified system, you can access and update their information with a few clicks. This way, you can avoid having to replay and keep track of candidate emails and resumes in multiple systems.
Widespread use of workforce management software allows for more accurate and efficient payouts. This thereby helps in, reducing the chances of frustration or distraction. Integrating various data points into one system makes it easier to rectify errors that may occur.
Conclusion
When you're managing a busy HR or payroll function or heading scheduling in a call center, it can be challenging if you're using different systems that don't work well together. This can reduce the efficiency and customer service you aim to achieve.
Such workforce and shift management software can help businesses to track employee performance, schedule shifts, and manage payroll. The software also improves communication with employees and provides training and development opportunities.
In addition, work management software can save businesses time and money by automating many of the tasks associated with managing a workforce.
Having a unified workforce management software can help you to centralize a range of operations. This ends up making the whole process more efficient and productive.
---