11 Best Tools Content Writers Should Use for 2021
---
It's amazing to be living in the 21st century and enjoying the tools aimed at making our lives easier. The online world is promising us a future that is going to affect every aspect of our being.

Due to the COVID-19 pandemic, we have witnessed a change in the way we live. Social distancing and lockdowns have made us rely more on eCommerce to meet our daily needs. So, it's no wonder that the eCommerce sector has seen tremendous growth in the last few months. Because of this, businesses, big or small, have understood the importance of having a strong online presence. Today, having top-quality website content isn't enough to boost your sales. Therefore, there's a growing demand to optimize the website content to rank higher on search engines.

Content writing for the New Year may involve following the latest content writing trends and using the best content marketing tools to come up with content that's not only top quality but also optimized to rank high on search engines.

So, we're here with a list of the best content writing tools for 2021 to get more traffic from your content. So, let's dive in:

Contenteum

Image credit: Contenteum
Contenteum is an all-in-one content management software designed to streamline your content marketing process. With Contenteum, you can create, research, optimize, schedule, and publish your WordPress content on one dashboard. It simplifies your content workflow and improves team collaboration. It also helps you optimize your website content and provides keyword suggestions to rank higher on search engines. With the built-in grammar and plagiarism checks, and the ability to schedule and publish content, Contenteum is a great tool for an all-in-one experience.

2. Grammarly

Image credit: Grammaryly
This popular content editing and proofreading tool help develop a better writing style. Grammarly's web-based algorithm scans documents for errors in grammar, spelling, syntax, and punctuation. The tool's straightforward analysis of the words gives you the opportunity to present your content better –more intelligently and authoritatively.

3. CoSchedule

Image credit: Co Schedule
CoSchedule's Headline Analyzer quickly assesses your headline for keyword, length, sentiment, and balance and gives it a score that ranges from 0 to 100. Depending on the score, you can play around with the wording, order, and length of the words to get a better score. CoSchedule is an excellent blogging tool for writers to get a feel for how their headlines should be to get the attention of their readers.

4. Google Keyword Planner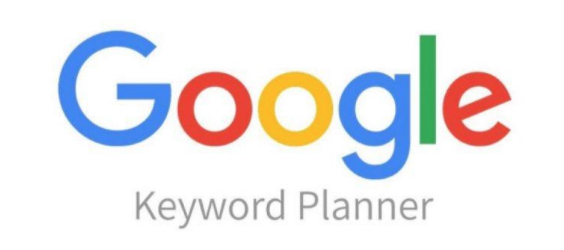 The Google Keyword Planner tool helps in generating keyword ideas and bid estimations that can help you in planning your content marketing strategy. Google Ads Keyword Planner enables you to build strong keyword lists and get your PPC campaign off to a great start.

5. Copyscape
Copyscape is a premier anti-plagiarism app. It searches websites, pdf files, blogs, forums, etc., for identical content and flags what needs to be changed. It also gives the location from where the content was copied.

6. SEMrush

SEMrush is the one-stop content marketing tool for getting the best insights about search marketing. It can help you find top niche-based keywords, allowing you to stay one step ahead of your competitors.


7. Hemingway Editor


Hemingway refines your content to make it concise and easily consumable. The app highlights complex, wordy, hard-to-read sentences, asking you to make shorter sentences. The tool offers suggestions to replace difficult phrases or words with simple ones. It also highlights text that is in the passive voice.

The tool analyzes your content and gives it a readability score. You can make the changes highlighted and enhance your style of writing.

8. Keyword Density Checker
Your content needs to have the correct keyword density in order to rank well in the search engine. Keyword Density Check will help you analyze the keyword density of your webpages just as a search engine would do. All you have to do is enter the URL or the page text and let the tool do the analysis.


9. BuzzSumo

BuzzSumo helps you to dig up new and popular trending topics and content ideas. It also lets you know what your competition is doing, thus giving you a competitive edge. It allows you to get to know the best influencers who can help you with promoting your content. You can also collect shareable content and learn the data behind it.


10. Yoast SEO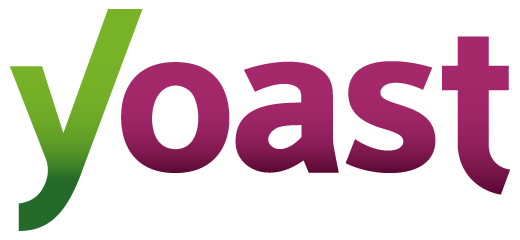 If you are using WordPress, Yoast SEO can help you create content that is easy to read and also optimize your website pages for search engines. It helps you come up with powerful titles and meta descriptions. It also helps in checking subheading distribution, checking internal links, length of the sentences, and many more. Moreover, Yoast SEO allows you to track outdated content, assess your content quality, and suggest changes to make it more effective.


11. Trello

Trello is an excellent cloud-based writing tool, best for organizing your content ideas. It is like a visual board where you can post ideas into categories and lists. You just need to drag and drop your notes once their status is changed. You can even use its customizable options to color code the projects, assign them to the team, and also set deadlines. The project meter indicator helps you track the progress and delegation of tasks. The tool also allows you to upload files from Google Drive, DropBox, and OneDrive.


Closing Thoughts
Now you have a list of the 11 best content marketing tools to help you nail your content marketing strategy. With such a wide range of tools to choose from, you could be on the path to success with nicely flowing, engaging content that will encourage your readers to become consumers.
Sofia David is a digital content marketer at Contenteum where she heads and executes the content creation strategies. Contenteum is a wholistic platform that helps SEO agencies and content teams in planning, researching, creating, optimizing, and publishing content to help with rankings. Sofia believes that good content is what offers true value to the reader and that is why she creates content with a reader-first mindset. When she's not working on new content, she finds pleasure in gardening and loves to play Scrabble every chance she gets.
---