10 Things You Should Change About Your Digital Marketing Strategy
---
The rise of the internet in recent times has fundamentally altered our way of selling and purchasing products and services. The manner in which customers are reached has also shifted so dramatically. Almost all businesses today have a webpage and are present on social media platforms which are important for staying visible and meeting the expectations of customers. This caused an almost saturated market and a more challenging circumstance for digital marketers.
With the rapid growth of competition and inevitable changes in trends, many strategies are now not likely to suffice and are not as effective. So which of these strategies do you need to reconsider?
10 Things You Should Change About Your Digital Marketing Strategy
To conform to digital, a company's digital transformation entails fundamentally redesigning its online approach. This is a meditation on both form and substance, a shift in how you handle promotional strategy and the instruments you utilize. There are several options open to you:
rethink the marketing model of your products and services,
set up an omnichannel CRM (Customer Relationship Management) solution,
work on your online presence via social networks using social media management tools
etc…
Irrespective of the answer(s) you will use, we are dealing with developing a smart digital transformation strategy: this must thus be regarded upstream in order to become as successful as feasible, and its outcomes must be measurable. More significantly, it must be congruent with your corporate plan.
Digital evolves into a full-fledged online tool to help you achieve your goals, a tool that appears in a variety of shapes that you may utilize based on your requirements.
1. Misleading Marketing Promotions
There are a whole plethora of deceptive marketing techniques that represent poor tactics in digital solutions. Many would pay to create phony evaluations for all the things they sell. This strategy may get you very few reckless consumers at first, however, they probably won't come back anytime soon once they discover the truth. The worst mistake you can do is attempt to trick a consumer into believing anything is free when it actually costs them cash. Customers are led to assume that the organization is engaging in unethical tactics in order to achieve digital marketing accomplishment as a result of this technique.
Also, bombarding new subscribers with numerous emails and add-ons upsets them and causes them to unsubscribe. Some websites would even require visitors to log in to the system straight immediately, well before they have had an opportunity to browse the website and get engaged in it. Such a strategy has consequences because many people do not return.
2. Aggressive and Unlawful Data Collection
The modern client is very well acquainted with their rights, and that everyone understands that gathering highly confidential data is indeed illegal conduct that undermines customer trust in the company. And the terrible behavior with digital marketing companies is out of control.
Many sites and businesses sell this information to several businesses for profit, thereby betraying their consumers' trust. Businesses should not continue to solicit clients for sensitive information after they have signed up, since this may result in the loss of customer confidence and contentment.
3. Failing to Develop a Digital Marketing Plan
The lack of a plan is the primary reason why several digital marketing campaigns fail terribly. Running such marketing efforts without sufficient preparation is like actually throwing money away. The most effective method to achieve sales potential is to identify your specific business objectives and develop an online marketing plan to assist you to get there. It's also a good idea to split down big objectives into lesser "micro-goals" that make success more reachable.
4. Aimless Audience Targeting
If a company wishes to thrive over time, it needs to have a vibrant customer service foundation that can handle any difficulties with goods and/or services quickly. Many businesses claim of having excellent customer support and attracting new clients, but this does not persist in the foreseeable future and they inevitably lose consumers.
If customers are unable to obtain digital marketing assistance when needed, it is conceivable that they may abandon your services as soon as they can. It is indeed a stark reality of poor tactics implemented by many digital marketing businesses. It comes out that clients lose faith and commitment to the company, and as a result, they seek a stronger online customer service system from another digital marketing firm.
5. Static Marketing
Humans are prone to being careless. We grow happy with everything and do not make change attempts, regardless if it's in our professional life, relations, or wellness. The same is true for marketing. Anyone will lose if you're currently careless in your business methods. That may seem harsh but that is the truth.
Humans are constantly entering new fields. We're guessing your industry isn't any different. Furthermore, almost all the while, they will acquire a stake in pre-existing enterprises. Simply put, your rivals are always attempting to pull you down.
Thus, as the world changes, make sure your plans are up to current. Keep up with trends and new marketing strategies that will help your business. Continue to keep an eye out for emerging social networking sites and technical breakthroughs.
6. Creating Sales-Pitched Content
We've probably seen such a site or an advertisement that says, "Get my product since I believe you must consider giving me your cash!" They have very little prospect of making a lot of money. Never place your item or web browser at the top of the page. It's almost always the client's fault. They just care about what's in it for them!
If you promote in order to give benefit, you're somewhat on the correct track. However, the sales-focused strategy is ineffective.
People, for instance, demand education and awareness. I'll put it to you. Which do you favor: reading articles or watching a commercial? You would read the content because it is useful. Although the goods highlighted in the advertisement may be more valuable, consumers prefer to be enlightened. Therefore, if you really want to build a reputable brand, avoid sales-y material and instead deliver value.
7. Using Outdated Case Studies
There really is no finer place to start when researching a fresh marketing approach than with effective case reports that show genuine outcomes. It's an excellent method to learn concerning marketing techniques and the effects they may have on companies such as yours. Within a chaotic marketing world, there'll never exist any absolute certainties, but research papers are an excellent starting point.
When skimming case studies, keep an eye out for stray factors that might not be applicable anymore nor might have already changed. Using outdated case studies will also build an outdated digital marketing strategy foundation. Hence, it'll only leave a bland taste on your customers.
8. Bad Mobile Experience
The increased use of smartphones has altered the manner people see, buy, and interact online. Mobile has become so embedded in today's modern consumer's mind that whenever a site isn't properly customized on their device, phone devices are substantially more inclined to quit it. And if you're operating a company, this may mean a huge loss in revenues or even harm to the brand's image. Mobile experience is indeed a factor that simply cannot be ignored.
9. Not Having a Blog
Blogs are critical to your company's success. Why? This increases traffic, allows us to tailor our consumers, and fosters a positive relationship. This allows us to communicate with potential buyers and present the goods.
Blogging seems to be the only place where we may accept recommendations from your viewers in the guise of comments. Users are more inclined to leave recommendations in the remark section. It is a wonderful step forward for our material. What we mean is that you should start a blog for your company and communicate with your customers through high-quality material.
10. Not Converting Web Traffic To Customers
One more digital marketing blunder to beware of is failing to turn website visitors into consumers. This online marketing mistake might be caused by inadequate sales experience. However, it also occurs for a variety of different causes, including:
Overemphasis on new platforms at the expense of personal encounters.
Not inquiring about what potential consumers desire.
Taking an omni-purpose strategy rather than giving something tailored to their specific need.
It's critical to recognize this digital marketing mistake so you can ensure you are still capable of maintaining your business and giving the best service to your visitors.
Takeaway…
The digital marketing world is constantly changing. To keep up, you need to be aware of new trends, digital marketing tools, and changes in technology. You also need to know the most common mistakes people make regarding social media or email campaigns. Partnering with an internet marketing business may be a good choice in 2022 and the years to come should you wish to keep abreast of your competitors.
Author's Bio: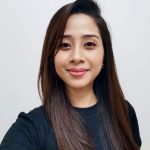 Yen Pedrajas loves to write on topics about SEO, eCommerce, tech, and the latest digital marketing trends. Since her journey on freelancing started, she found herself growing into a jack of all trades who is able to take on copywriting, marketing, and even eCommerce website development.
Now she works full-time as a content writer and digital marketer at Removal.AI. One of the fast-growing platforms that develop innovative tools and software for eCommerce and marketing automation.
---