10 Things to Learn from Apple's Marketing Strategy
---
Apple is one of the most successful brands in the world and so it is worth learning from their marketing experience. The company's marketing is relevant and precise to the extent that it has excelled in the tech industry and increased its return on investment massively.
Apple understands what they are looking for when marketing and selling its products. As a marketing professional or a startup owner or an established businessman wanting to expand the market reach even more, here are ten things for you to learn from Apple's marketing strategy.
Create experiences
Making a product is much easier than creating customer experiences. Apple invented customer experiences ideas revolving around product launches and placing online ads. Their approach is what encourages customers to keep on coming back and to feel like they are part of the Apple brand. Apple has made shopping for tablets, computers, and other devices easier and exciting. One of the most outstanding ways of creating amazing customer experiences is through storytelling. This can help to create great customer experiences and boost sensory dimensions when delivering the message.
The way customers feel about a brand can influence their willingness to buy and that is why using storytelling for emotional branding is a powerful marketing strategy. Through storytelling, you can develop an experience that educates, resonates, and sticks in customers' minds. Same time, what you promise should come out as real from your product. Apple constantly researches user needs and develops superior product versions based on that. Its new macOS Monterey has been greatly appreciated by every user because of the superior experience it offers although it is based on Big Sur foundation. macOS Monterey enhances privacy even further, offers AirPlay to Mac, major FaceTime upgrade, universal control across devices, and much more. And then, of course, there are some tips to help you overcome the problem if you feel there's a lack of space on your macOS due to the new upgraded features.
Win people through captivating visuals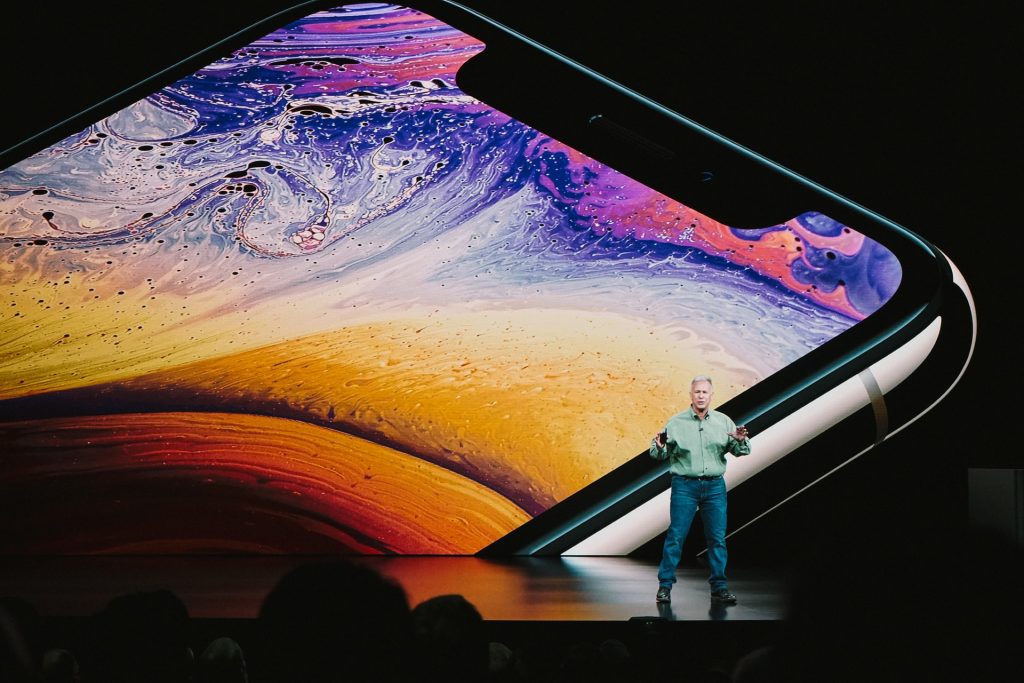 People are no longer interested in so many words and instead, they prefer visual presentations. Whether it is a wireframe, mockup, or pitch, Apple does it right through captivating visuals. With marketing campaigns, fewer words may have greater meaning to the prospects, especially when images used to support the words resonate well with their emotions. Prioritize visuals to make the words count and to attract the attention of your audience.
Visuals take up more storage space and so in case your device does not have enough storage space, you can use some ideas to improve macOS usability. These may include deleting the phone backup, removing duplicate files, cleaning the system junk, and so on.
The unique value proposition is more powerful than price
Apple's marketing approach is unique in the sense that they don't focus on price wars. Instead, they focus on the unique value proposition that their competitors have been unable to emulate. Apple provides an excellent user experience with extensive applications and great features that position its products in a distinct class.
For all the devices they offer in the market, Apple ensures that customers appreciate the value. You can focus on what differentiates your company from the rest in the market as an approach to marketing any products or services.
Simplicity is important
Apple uses simple ads without feature lists or voice-overs with simple iPhone videos and plain backgrounds. Additionally, the Apple phones have a single button on their face. The brand focuses on product design and advertising simplicity to reach out to customers and educate them on why the product features are important.
As a marketer, review your pitches and project plans and ask yourself whether you are passing the message as concisely and simply as possible. You should not take extra steps than necessary but only focus on what matters.
Leverage product reviews
Apple has leveraged obtaining reviews from customers to find ways of improving products. A sample or free trial can be provided in exchange for a review or testimonial appearing on the review site or social media. Each testimonial should have a person's image or name or avatar. For a B2B relationship, remember to add a link to the relevant website for credibility.
Product reviews help to build loyalty and trust by describing what sets a company's products from others in the industry. You can encourage customers to share information about your brand by offering new product incentives. Other means of incentivizing include:
Discounts
Coupons
Contest entries
Gift certificates
Address your audience in their language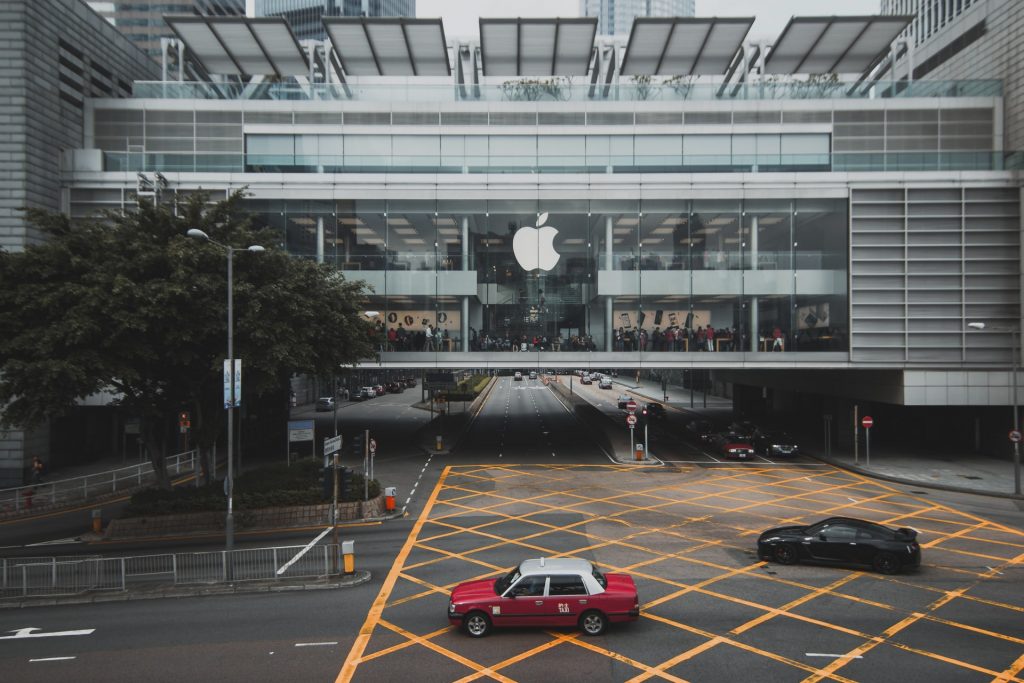 Apple has taken time to understand their customers and so they know how to speak their language, which strengthens the relationship and boosts sales. The company avoids explanations and terms that may overwhelm or confuse customers and can find ways to reach their customers better than the competitors.
You can emulate this strategy by understanding how your customers interact on social media. This may help you to speak about the important features of your services or products that the customers are interested in using the words they like.
Appeal to audiences' emotions
Apple has boosted its ROI due to its ability to reach out to its customers by appealing to their emotions and it spends a lot on R&D. The company's ads feature people who are happy and having a good time with their devices, rather than paying attention to battery life and memory size.
The more the content appeals to people's emotions, such as inclusion, enjoyment, and happiness, the more probable it will be shared. Apple has leveraged shareable content that promotes its products through emotional appeal. You can adopt this approach through emotionally filled language, a positive tone, and strong visuals as the key to all your content.
Fight for something
Customers are interested in knowing your core values. They should see what you stand for to feel comfortable when buying your products. The core values should also be clear in all the things connected to the products, such as retail appearance, marketing collateral, presentation, and packaging.
The messages should represent core values in all platforms. Being consistent about messaging is an excellent way of reinforcing your audiences' beliefs that your brand is authentic and trustworthy.
You should review all the marketing aspects to ensure a unified feel and look as well as connection with core values. The common methods of discovering brand values include reviewing the negatives, brainstorming, analyzing the best brands, and so on.
Build a buyer or user community
Apple has created fun bases dubbed "fanboys" and "fangirls" to support product launches. This community may constitute some Apple customers, but the kind of enthusiasm and fanaticism is rare.
The brand has a strong culture and brand personality that is friendly, fun, and cool, unlike the competitors. Apple uses marketing strategies such as creating a sense of community belonging among its customers. For instance, Apple's "Think different" marketing campaign made the customers understand the brand and associate with it better.
You can also build a community of committed customers and users before offering products or services for sale. Have an accurate and vivid picture of your product in mind representing the core message, brand personality, and values.
Rethink advertising
It is easy to be tempted to advertise on Facebook or PPC ads with Google to boost sales revenue. However, Apple recognizes that this is not always vital. Apple leverages product placement and the buzz from positive media reviews.
If your budget and resources are limited, you can adopt Apple's approach to boost your market share. One of the best ways to implement this is by approaching influencers and insiders to share your product with their followers.
Conclusion
Apple brand remains a role model for modern brands that want to build a customer base and increase sales. You can implement the above lessons by undertaking competitor analysis to identify the areas of weaknesses and improve the marketing dynamics. Rather than mimicking Apple, try to establish the areas this brand does well in and with those ideas, come up with creative ways to position yourself strongly in the industry.
---