10 Best Content Creation Tools for 2021
---
Want to up your content creation game and create a strategy that will increase your visibility? In that case, you should consider introducing content creation tools to your routine. To generate captivating content, attract new readers, and strengthen your SEO practices, you need to dedicate hours or even days.
That's when these useful tools come into play — they will help you organize, generate, and publish content on your platform without losing precious time. So, if you're ready to step it up, keep on reading — we'll introduce you to some of the best content creation tools out there!
How Can You Benefit From Using Content Creation Tools?
We're well into the digital era, and content creation isn't something brand-new. By now, we all know how important it is to create unique content, and there's no need to repeat it. However, recognizing the importance of content creation tools is a different story.
In short, to build your online presence, you need a strong strategy and compelling content. But, the entire process might quickly become overwhelming, especially if you're doing it all alone. So, no matter if you employ content writing services or you're your own boss, the benefits of using these tools are indisputable.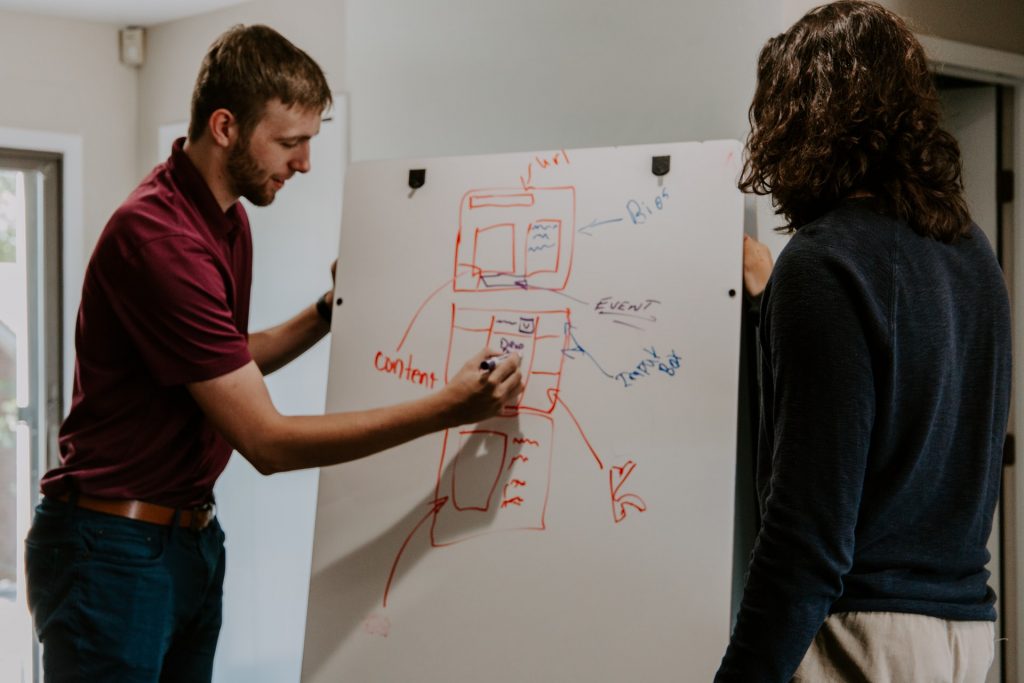 If you still need more convincing, these are just some of the benefits that come from using content creation tools:
You'll become a content creation genius.
With the help of the tools, you'll generate more traffic and boost conversions.
Create relevant content that gives value to the audience.
Establish the brand identity and grow the business.
Save precious time in the content creation process.
List of the Top 10 Content Creation Tools — Free & Paid
When choosing the right tool, you need to get inside a reader's mind — you need to know exactly what information to give the audience. If we've piqued your interest, it's time to find out the best content creation tools that will boost your business in 2021.
Semrush
Semrush has been in the digital marketing game for quite some time. It's known as one of the most reliable and popular content marketing SaaS platforms that give businesses a chance to amplify their visibility and establish their online presence across all social media channels.
As far as content marketing services are concerned, here's what the platform offers:
Content marketing — SEO content template, SEO writing assistant, brand monitoring, post tracking;
Content creation and distribution — topic research, content marketplace, social media poster;
Content optimization;
Content marketing analytics — content audit.
Pricing:
Pro — $119.95/month
Guru — $229.95/month
Business — $449.95/month.
HubSpot
As the name suggests, HubSpot is a platform that helps marketers plan, publish, and analyze their business. It also assists in maintaining the quality of the content you generate. If you're looking for a hassle-free setup process, HubSpot should be at the top of your list.
Content Creation Services:
Blogging
SEO
Partitioning
Marketing automation
Ads
Landing pages
Analytics.
Pricing:
Starter — $45/month
Professional — $800/month
Enterprise — $3,200/month.
Outgrow
If your business needs personalized quizzes, contests, calculators, polls, forms, and surveys, Outgrow is the platform specializing in the field. By creating more interactive content, you'll generate more traffic and garner your target audience's attention.
Services:
Chatbots
Surveys
Quizzes
Giveaways, etc.
Pricing:
Free plan
Freelancer — $25/month
Startup Spl — $55/month
Essentials — $95/month
Business — $600/month.
Popular Pays
As much as it's vital to have written content on your website or blog, adding visual elements will make a significant difference. Now more than ever, people are looking for captivating and engaging content, and Popular Pays is a platform that can help you achieve it. In addition to assisting in the creation, Popular Pays will also give you detailed analysis and performance records of your content.
Services:
Photography
Videography
Stop motion
Gifs
Graphic design.
Pricing:
Visually
Suitable for medium and small businesses, Visually offers software to help you produce various types of unique content. The platform gives you simple access to presentations & reports that are simple to understand.
Services:
Infographics
Reports & presentations
Videos
Illustrations
Interactive microsites
Ebooks & white papers
Social media micro-content
Writing.
Pricing:
ContentStudio
No matter if you operate a small, medium, or large company, ContentStudio is perfectly optimized to meet the needs of all businesses. Essentially, it's a content planning and creation software that allows you to post it directly across a variety of platforms and social media channels while maintaining your unique style.
Services:
Discover — content discovery, influencer discovery, content insights, RSS feed reader;
Publish — composer, automation, planner;
Analyze — social media analytics;
Engage — social inbox.
Pricing:
14-day free trial
Pro — $49/month
Small — $99/month
Medium — $199/month
Large — $299/month.
Shorthand
If you've never heard of scrollytelling, now is the time! Shorthand is an innovative content creation tool that has an entirely unique approach to digital marketing. Even if you're not a tech buff, you'll be able to create beautiful and visually-stunning content that will take your business to a new level. Some of its customers include Honda, BBC, Manchester City, NBC News, etc.
Services:
Scrollytelling
Collaborating with the team
Custom designed content
Flexible publishing options
No Shorthand footer logo and branding.
Pricing:
Prime, Pro, and Premium — available upon request.
Bynder
With customers such as Puma, Spotify, 5 Guys, and TED, Bynder is a platform that helps more than a million marketing professionals accelerate the content creation lifecycle. With Digital Asset Management provided by Bynder, you can centralize, organize, and distribute all your media files.
Services:
Digital brand templates
Print brand templates
Bynder Analytics
Integrations.
Pricing:
Mediafly
Best for small and midsize businesses, Mediafly boasts integration with Dropbox, SharePoint, and Salesforce that motivates its users to speed up the work and boost sales. So, whether you have a one-person sales team or a bunch of people working towards achieving the goal, the Mediafly content hub is a great tool.
Services:
Sales & marketing content management
Smooth integration with your tech stack
Personalized and interactive content creation
Content insights & analytics
Pricing:
Pro — available upon request
Enterprise — available upon request.
Percolate
Percolate is a hub most suitable for medium and large-scale businesses. It gives its users an opportunity to develop and market content on various channels and social media platforms. Should you choose Percolate, you will be able to produce high-quality content in large quantities and create a detailed calendar to fol
Services:
Build marketing plans
Coordinate campaign production
Follow the impact of marketing.
Pricing:
Desygner
Desygner is a powerful graphic design tool that empowers you to create designer content for social media without possessing graphic designing skills. It's a simple drag and drop interface that allows you to work in layers to offer you the maximum opportunity to explore your creative expression. It has three apps, graphic design app, PDF editor and logo maker app.
Bottom Line
Unfortunately, shortcuts to success don't exist. You need to put in all the hard work, but there are certain things you should use to your advantage. Although these tools won't generate unique content all by themselves, they can still make it easier for you to plan, organize, store, and publish every piece of content you need to build and improve your online presence.
High-quality content will help grow your business, boost conversions, and save precious time in the entire creation process, allowing you to plan ahead and create meaningful and impactful strategies that will crush the competition.
So, no matter if you're just starting the business or you're already the head of a large company, content creation tools should become a part of your everyday routine.
Sources:
---