What is the "differentiation strategy" and how can your e-commerce take advantage of it
---
Differentiation strategy is vital for e-commerce businesses to set themselves apart from rivals and reach their desired audience. Some analysts believe the global e-commerce market will grow to $5.4 trillion in 2026 from its current $3.3 trillion. That's some tasty numbers. But the reality is not everyone in the game will benefit from this surge. To be a part, you need to start working on that thing that sets you apart right now.
Understanding how customers perceive your brand and what sets you apart from the competition is essential to reaching your goals in the e-commerce world. And that's why you need a differentiation strategy. With the right differentiation strategy, e-commerce businesses can increase their visibility, attract more customers, gain more followers and boost their sales.
This article will discuss the power of differentiation strategy and how to take advantage of it for your e-commerce business. We will outline the various tactics you can use to differentiate your product offering, how to create a unique value proposition, and why differentiation is essential for long-term success.
What is the differentiation strategy?
It involves strategically using various tactics to separate your brand from the rest of the market. To differentiate your e-commerce business, you need to find out what makes your brand different from other companies in your industry. Then, you can design your marketing strategy around this unique value proposition, which will help you stand out from the crowd and capture your target audience.
More importantly, a differentiation strategy can help you achieve long-term success in your e-commerce business. It's the idea that your brand and products are unique and different from the rest of the market, which enables you to charge a higher price for your products.
Benefits of differentiation strategy
There are many benefits of implementing a differentiation strategy for your e-commerce business. By standing out from the competition and creating a unique product offering, you can increase your brand visibility and drive more traffic to your website.
You can increase the number of sales generated, which can help you achieve higher profit margins. A differentiation strategy can help you achieve long-term success in your e-commerce business by increasing brand awareness and boosting overall sales.
There are various tactics e-commerce businesses can differentiate their product offering from that of the competition. Here are some of them.
Unique product offering – One of the best ways to differentiate your product offering is by offering something special that your customers can't find anywhere else.
Better quality products – If you're selling a physical product, you can set yourself apart from the competition by offering higher-quality products that perform better than those of your competitors.
Better service – You can also differentiate your e-commerce business by offering better customer service. Good examples are additional benefits like free shipping, expedited delivery, and excellent return policies.
Unique or limited-time discounts – You can also create a promotional strategy that makes your e-commerce business stand out. You can offer unique or limited-time discounts such as "free shipping" or "50% off select items".
Unlocking the power of differentiation: The steps involved
Identifying your target customer
To create a product offering that is truly differentiated from the competition, you need to understand your ideal customers and what they are looking for in a product. To identify your target customer, think about the following questions.
Who are your ideal customers?
What does your typical customer look like?
What is their age range?
What are their professional backgrounds?
Where do they live?
What are their financial circumstances?
Why do they shop online? You need to ask yourself these questions to better understand your target customer and create a unique product offering.
By understanding your target customer, you can create a product offering that resonates with their needs and desires.
For instance, imagine you sell Weightloss products on your site. Your ideal customers would be people looking to shed weight from all areas of the body. However, one unique need of these people would be instant or very fast results. So, what can you do to meet this need?
If you come up with an answer to that, you'd see that a lot of customers would start flocking to your store because now you're offering something they can't find elsewhere.
Creating a unique value proposition
Another idea is to create a unique value proposition that differentiates your product offering from the others. Essentially, this promises your customers that what they're receiving is unique and better than what the rest of the market is currently offering.
To create a unique value proposition, you must ask yourself key questions.
What do your customers want? What are their frustrations with your competitors? What will they appreciate best in this moment? By responding to these inquiries, you can create a unique value proposition that will set your product offering apart from the rest of the market. You can then use this information to create a customized marketing strategy that will help you distinguish yourself from others and capture the attention of your target customers.
For instance, imagine you sell sneakers on your e-commerce site. Your ideal customers would be sneakerheads – folks who love and have many sneakers at home. You can wow this group by adding a free sneakers box inside every order. After all, many of them will likely have broken/damaged boxes at home, and will be in need of new boxes to store old shoes.
You've solved their problem!
For this reason alone, many will prefer to always get their sneakers from you. And just like that, you've developed an idea that differentiates you from other sneakers store.
Differentiating your branding and marketing
Another way to differentiate your e-commerce business is through your branding and marketing.
So, how do you initiate a standout branding and marketing strategy? By looking at what your competitors are doing and bettering them.
For instance, look at where your competitors are most present. Is it social media?
If so, try to gain a presence on search engines. You help your brand stand out from the rest by appearing where your competitors are absent.
Who are your competitors in collaboration with? Is it Influencers? Beat them by partnering with top industry brands through cross-promotion or link building strategies.
Where are your competitors' reviews published online? Is it only on social media and their websites? Get your own reviews published on Google Reviews, Yelp, Yahoo, private review sites, and so on.
Summarily, find out what branding and marketing efforts your competitors are putting in, then go all out to create something even more exceptional.
Differentiating your customer service
Another way to differentiate your e-commerce business is by providing excellent customer service. Most customers now shop online, meaning they are also looking for customer service offerings online. Offering a positive and helpful customer experience can help set your e-commerce business apart from the competition. You can provide better customer service by hiring more online representatives, training employees on common questions, or even using AI and chatbot technology. In fact, according to people who use conversational marketing, 50% of them would buy from a chatbot on a website.
You can also use social media to respond to customer service questions, setting you apart from the rest of the market.
On your website and social media pages, describe your customer service hours, or even list the phone numbers for your customer service team. These things can help set your e-commerce business apart from the competition and provide a better customer experience.
Differentiating your pricing strategy
Another way to differentiate your product offering is through your pricing strategy. This is a key aspect of differentiation strategy because it can help you charge higher product prices. If you decide to differentiate your pricing strategy, you can start by setting a baseline price for your goods.
Hack revealed by Stormviews.net, it can be done by researching the average cost of similar goods in your industry. Once you have a baseline price, you can implement strategies to make your goods seem more valuable to customers. You can add value-added or extra services to your products or organize an online discount event.
You can also differentiate your pricing strategy by offering lower prices than your competitors. Doing this can help you increase your market share and gain more customers. It can also help you become the go-to online retailer for budget-conscious shoppers.
Trying to outprice your competition can be dangerous because you can easily become discounted, which can hurt your profit margins over time.
Differentiating your shopping options
It's no secret that most e-commerce stores transact on their websites. You can differentiate your store from the competition by breaking away from this norm.
For instance, instead of only accepting orders on your site, why not do that on social media (Facebook, Instagram, WhatsApp, etc.).
Moving away from the rigid approach of website purchasing can make you more appealing – especially to old customers – than your competitors.
As per Stormlikes.net, another aspect you can look at is the area of payment options. With the rest of industry stuck on credit/debit card transactions, you can differentiate yourself by embracing virtual cards, nfts, cryptocurrencies, and other digital means of payments.
Most brands nowadays don't take reward points seriously anymore. You can differentiate yourself by awarding customers shopping points for every purchase they make.
Knowing that they can redeem their points for discounts, outright purchases, or other benefits is enough motivation for many to return to your store.
---
Author Bio: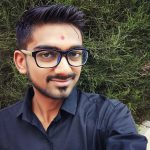 Uday Tank is an astute business enthusiast with more than eight years of experience helping businesses reach their full potential. He is the owner of Rankwisely, providing invaluable support & services for businesses to leverage SEO, content marketing, keyword research, and Link Building to 25x their marketing ROI.
---