What is Good Content, and why does it Matter for Your Marketing?
---
Marketing is an essential aspect of any business. It's how you reach new customers, make your products or services known, and, most importantly, build a brand.
But what makes good marketing? And how can you make sure that the marketing efforts you put in are actually working?
Those are difficult questions to answer. However, it's still important to try. After all, if your marketing isn't effective, you won't be able to achieve your business goals.
What is Good Content in Marketing?
For businesses large and small, content marketing is an essential tool for driving leads, generating awareness, and building relationships. And if you're not one of the 79% of B2B marketers with content marketing strategies, now is the time to implement one.
In a world where consumers don't have a choice on what marketing messages to listen to, quality content is more important than ever. Good content in marketing is original, informative, helpful, and engaging.
It is something that gives your audience the innate drive not just to read the content but also to share it. Quality content provides value to the reader.
It might educate them about a new topic. It may also help them find a solution to problems that have been bugging them or just entertain them.
Whatever the topic, it should be well researched and well written. Good content is also engaging. It draws the reader in and keeps them coming back for more. The tone should be upbeat, and the language should be easy to understand.
Why Good Content Matters for Marketing
Good content marketing helps a business to achieve its marketing objectives. It can attract and retain customers, build brand awareness, generate leads, improve customer engagement, and boost sales.
These benefits result in increased ROI for businesses that invest in quality content. For any comprehensive marketing strategy, content marketing is an essential part.
This explains why it needs to be given the attention it deserves to be effective. Here are three solid reasons why good content matters for marketing:
It helps you build not just trust but also credibility with your target audience: If your content is informative and trustworthy, your audience will be more likely to believe what you say about your products or services. They will also find it easy to engage with your products or services.
It helps you drive quality traffic to your website or business blog: You need to publish high-quality content if you want people to visit your website or blog regularly. This will help you to increase your reach and capture more leads.
It helps improve your ranking in search engines: Search engine algorithms constantly change. However, one thing that doesn't seem to change is the need for quality content. By publishing well-written and keyword-rich articles, you can improve your chances of appearing higher on search engine results pages, which will drive more traffic to your website.
How to Create Good Content for your Marketing Strategy
Now that you know why good content is important for marketing, you might wonder how to create it. Here are a few tips:
When it comes to writing, it's important to plan ahead. Before you can start creating, it is a wise idea to spare some of your time to brainstorm ideas and map out your content strategy.
What topics do you want to write about? Which group of people do you wish to target? And what type of content will appeal to them?
A clear plan before you start writing will make the process much easier. However, don't get too bogged down in the planning stages – sometimes, the best ideas come when you're actually writing. If you feel stuck, take a break. You can always return to the content later with fresh eyes.
Write like you're speaking
When writing content for marketing, it's important that you sound natural. Ensure that your writing sounds like you're speaking to a friend or colleague.
This way, your content will be more relatable and easier to understand. For example, if you're writing about a new product, don't use jargon that your readers might not be familiar with.
Instead, explain the product in simple terms that everyone can understand. Additionally, using personal stories and anecdotes is a brilliant way to connect with your readers and make your content more enjoyable to read.
So next time you sit down to write, remember to keep it casual and conversational. Your readers will thank you for it.
Pay attention to the length
When it comes to online content, shorter is usually better. People have short attention spans. So your audience is likelier to skim through your blog post or marketing content than read it word for word.
In fact, 43% will skim through your blogs. That's why keeping your paragraphs short and to the point is essential. Utilize headings and subheadings in breaking up large chunks of text and make articles easier to scan.
And, if you can, try to keep your articles under 1,000 words. This may seem daunting at first, but you'll be surprised at how much you can say in such a small space.
Adding images and videos to your content is a great way to break up the text and keep readers engaged. People find it easy to remember information presented in a visually appealing way.
So, if you have relevant images or videos, be sure to add them to your articles. Just ensure they're properly captioned and add to your piece's overall message.
Once you've finished writing your content for the day, it's important to take some time to review and edit your work. This way, you can ensure that your content is error-free and easy to read.
If you can, find someone else and have them read over your work. They might help you spot errors that you've missed.
Additionally, editing your work will help ensure it's more concise and direct. So, if you find yourself getting wordy, take a step back and see if there's anything you can cut out.
In Closing
Creating good content for marketing is vital if you taste success in today's competitive marketplace. There are several ways you can create content. It's, however, important to acknowledge that these strategies are not equally effective. If you want to ensure that your content really stands out, put in the time and effort to make it great.
Author Bio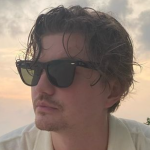 Working with one of the best assignment writing services, Dennis Lodge has made a name for himself as an experienced freelance writer who crafts unique, data-driven content about education, careers, business, and digital marketing. He's also a seasoned traveler and loves extreme sports.
---