Review of the eight best woocommerce plugins to boost conversions
Warning: These WooCommerce plugins will increase your conversion rate 100 times.
My name is Saeed. I have been in your shoes and started five online stores from scratch. Suffered heavy defeats in this winding road until I finally managed to sell millions of dollars on my website.
Here are some WooCommerce plugins that will help you in your conversion rate. Go right ahead! I shared some of my experiences with you.
Setting up an online store is not a difficult task. But selling through it is a challenging process.
Improve lead generation and increase sales
MailPoet – Emails And Newsletters In WordPress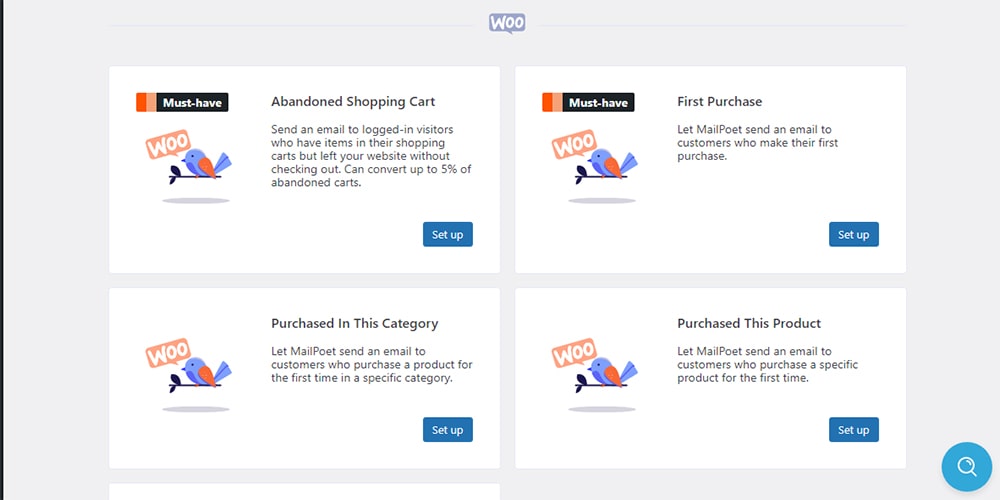 Email marketing is one of the best ways to increase conversion rates. Awareness of people about the activity of your website is vital. So this is an essential plugin for you.
With mail poet, any website owner can create beautiful emails. Schedule and submit your newsletters with just a few clicks.
This WooCommerce plugin is fully responsive and displays well on all devices.
300,000 WordPress websites trust this plugin.
Features
Send the last post automatically
Auto-reply after a user subscribes
Send email to your WordPress users
Start collecting subscribers with two clicks using the registration widget
Enter subscribers in 2 steps
Report statistics of clicks and non-subscribers
Sending newsletters in the free version is limited to 2000 subscribers.
It has been translated into 20 languages.
Welcome new customers with WooCommerce emails or increase sales by sending emails to customers who have purchased a particular product. You have access to those who have left their shopping cart. Turn them into customers too.
In the Premium version of this plugin, you can see which subscriber has opened it and which link has received the most clicks for each newsletter.
Customer Review For WooCommerce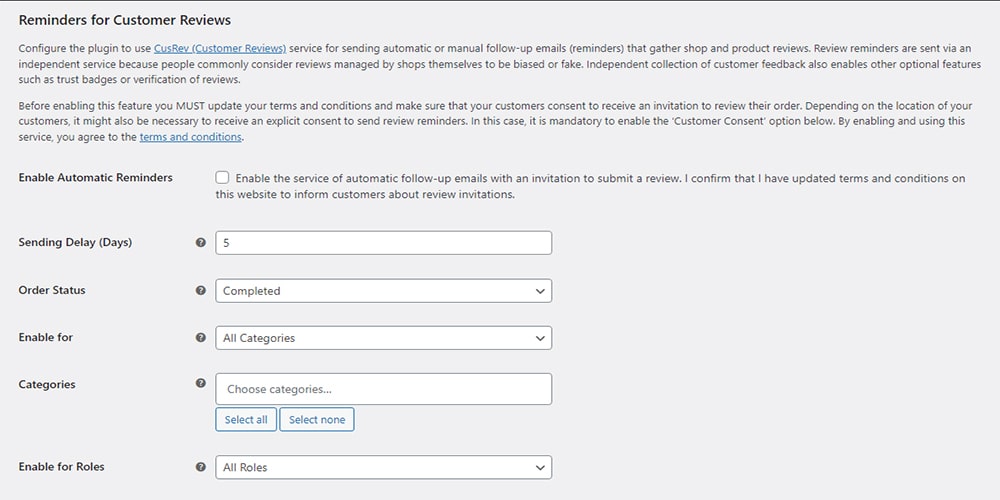 Happy customers are your best marketers. So why not ask them to leave a review?
The Customer Reviews for WooCommerce plugin encourages customers to review and rate your products, thereby increasing customer engagement and increasing your sales.
Automatically remind customers who have purchased a product from your store to review your product. Send reminder emails to your customers and invite them to review and rate your current product.
This WooCommerce plugin helps you increase engagement, build loyalty, improve SEO and generate more sales.
Some of the main features of this plugin are:
Review reminder
Question and Answer feature
Collected review form
Advanced Customer Reviews (including ratings, images, voting, and filtering options)
Trust the product logo
Integration with Google Shopping
Import And export reviews
Automated or manual review reminder emails
Did you know that displaying reviews can increase conversion by 270%?
Trust is important. Surveys show that people can trust your site. How?
People who have already bought from you want to share their experiences. Visitors trust you and buy from you by reading buyer reviews.
Turn your visitors into customers by displaying comments!
Google loves new things. Add new content to your site with customer Reviews (CR). This will improve the SEO of your site.
This WooCommerce plugin has been translated into over 40 languages and installed in over 50,000 stores!
The best WooCommerce plugins to convert more and increase sales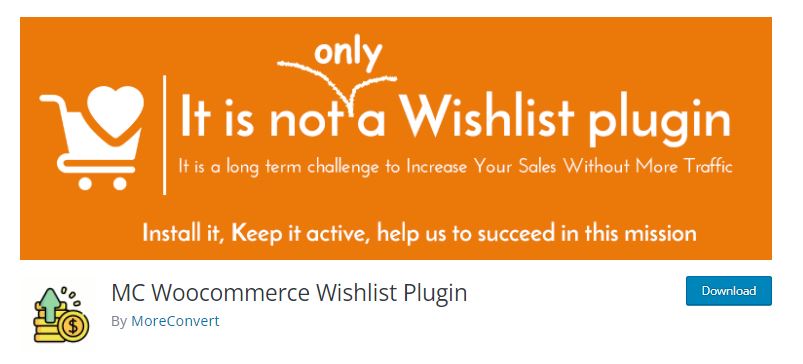 Thanks to the developer of this wonderful WooCommerce plugin!
A wishlist is one of the most useful features of a WooCommerce store, which on the one hand, encourages users to come back and, on the other hand, allows them to track the products they want until the purchase stage.
Suppose users share their Wishlist through social networks or send it to their friends. In that case, it will increase the number of your customers and promote your online business. Send this list to your friends and family on your birthday so they can buy one for you!
With this powerful and popular tool, you can save your favorite products and find them quickly the next time and buy them.
This plugin will help you achieve your goals. This plugin automatically sends promotional emails to all users who have added a specific product to their Wishlist with a dedicated coupon.
General Features of woocommerce Wishlist plugin
Email Automation System
Auto personalized coupons
Add "Add to wishlist Button" in the WooCommerce circle (shopping page, category pages, tags, etc.)
Add product changes to favorites list
Upload the "Add to Wishlist" button via Ajax
Personalized Email automation system
Show the "Add to Cart" button in the wishlist table
Ability to share for guest users
Fully customizable colors and styles
Compatibility with Elementor
MC WooCommerce Wishlist is free. That's a fortune to increase your conversion rate.
PDA Gold Plugin – Protect WooCommerce Digital Products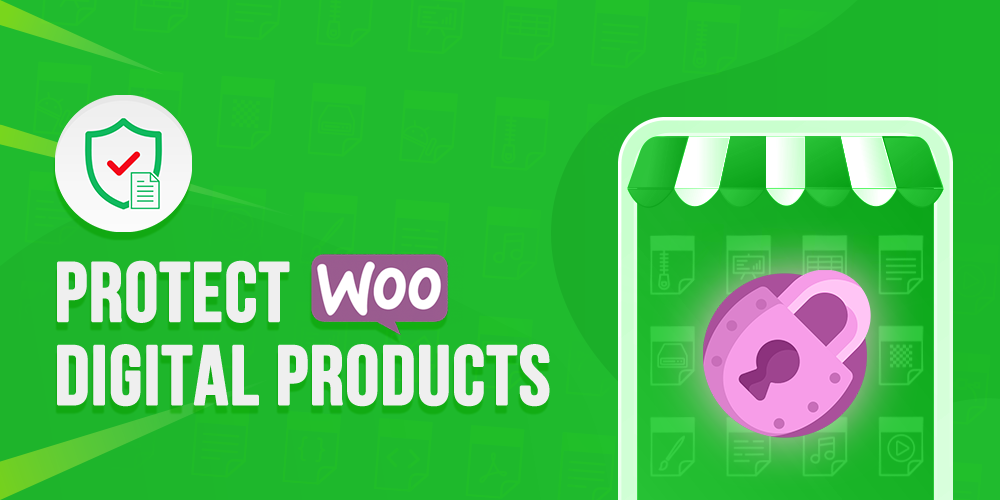 WooCommerce makes it easy for you to sell downloadable products in your store. You can sell photos, videos, PDF ebooks, and even audio seminars without a fuss.
The plugin offers an option to hide your product URLs by forcing downloads and setting a download limit. You give you the feeling that your products are guarded off by WooCommerce.
In fact, your digital files are not secured at all. They somehow get indexed and show up on search results. Anyone with the original URLs can access and download your products without having to pay anything. People can also find these product links on directory listings.
Consequently, you suffer a huge loss in your income. Do you know that ebook piracy stole from publishers all over the world $315 million in 2017? You may be the next target of thieves without prior notice.
Prevent Direct Access (PDA) Gold plugin becomes your WooCommerce digital product store saver in this case. It helps protect your products' original URLs so unauthorized users can't access them directly. Only paid customers are permitted to download them.
You can create unique Private Download Links for each customer to download your private file. This link will automatically expire after a certain time or a number of clicks, depending on your settings.
Key features of the PDA Gold plugin:
Protect unlimited WooCommerce digital products of all types such as ebooks, videos, and audio
Seamlessly integrate with WooCommerce allowing you to sell digital products using protected links or private links
Block search engines from indexing your WooCommerce downloadable products
Disable directory listing of your digital goods
It's possible for you to add an extra security layer to your store by restricting order page and product file access by IP addresses using its WooCommerce Integration extension. Once customers make a purchase, their IP will be recorded to the system. Any users from another IP address using their login account will be blocked from the order page.
YITH WooCommerce Frequently bought together.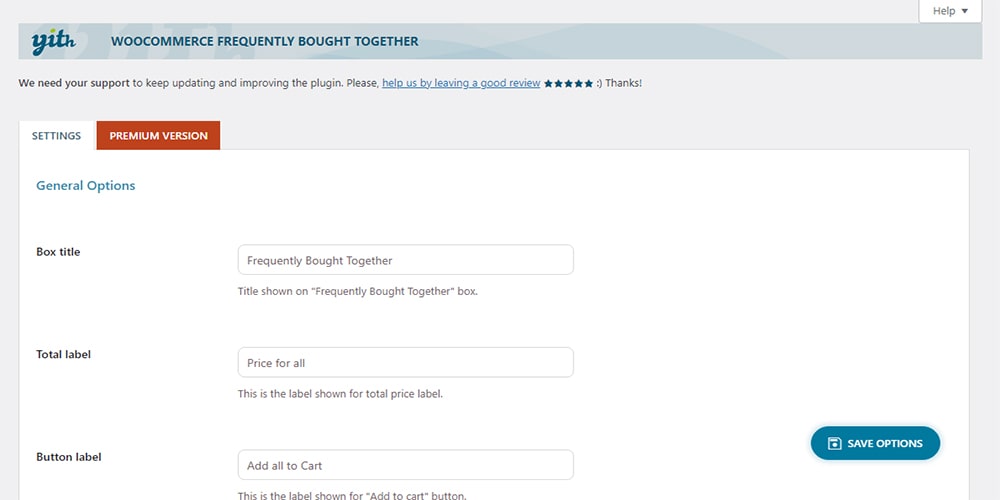 Suppose your online store includes products, some of which are related. For example, the customer intends to have a mobile phone with a SIM card, charger, case, and screen protector.
He wants to buy all these products together and, in other words, to match them together. This is easily possible!
Your suggestions will allow them to save time and give you very targeted ads.
We keep customers satisfied because they realize that our store is complete and can easily trust us to buy their goods. In this case, if we lower the price of products a little, we still do not lose because we have maintained the law of customer orientation.
YITH WooCommerce Frequently Bought Together plugin is the best choice for implementing this feature into your website.
Features:
Compatible with all WordPress (WooCommerce) themes
Unlimited selection of related products
Has a suitable user interface and user experience
Ability to adjust the display mode of related products
Ability to adjust the size of images and boxes of related products
Use the WordPress translation tool if you can not find this plugin in your language and want to translate it.
NotificationX – Best FOMO, social Proof, WooCommerce Sales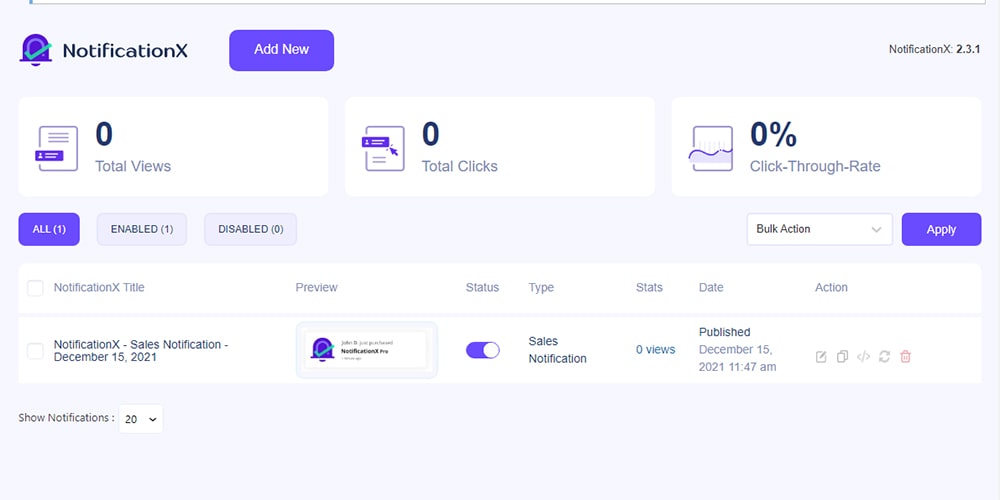 For example, suppose you have a discount plan and want to notify users as soon as possible; you can create a very nice notification bar and place it at the top or bottom of your site! Your users will see this bar as soon as they open your site.
Sometimes there are important notices to show users or an amazing offer! You can display your suggestions in the form of notices at the top of your site in a completely professional way.
People like to follow trends. 97% of your website visitors do not buy your product because they trust you. People do not like your site to be dull and dry. If visitors know what others are buying and commenting on, the chances of buying and conversion rates will increase because your credibility among the people increases.
FOMO or fear of missing out is a great marketing technique that creates a sense of urgency in visitors and makes them eager to buy from your website.
Boost conversion rates with various notifications
Sales notifications: With this plugin, you can place sales notifications of your products to increase your rate. If you have WooCommerce installed, you can display other customers' recent purchases on the website to influence visitors.
WP Comments: WordPress Digital Marketing Plugin lets you display recent user comments on your WordPress posts as a notification. This is useful for getting your visitors' attention right away by reviewing the featured posts.
Notification bar: You can easily display a discount offer or important advertising with the notification bar. You can even create a timer to create a sense of urgency among your users.
Powerful NotificationX features
It has an incredibly simple interface and an advanced design.
You can easily set up notification alerts.
Supports WooCommerce and Easy Digital Download.
You can customize it for display across the site or remove it from a specific location.
It can check the results with the analytics tool, see how many times each popup has been viewed, and even see its click-through rate.
It can disable an unnecessary element to keep the site light.
Funnel Builder By CartFlows – Create High Converting Sales Funnels For WordPress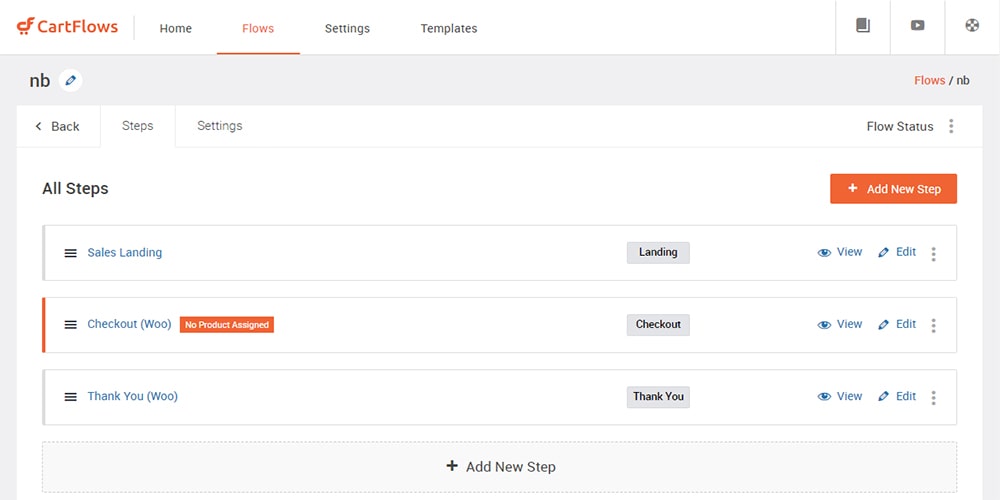 Without an optimized sales funnel, your business is losing money every day.
This plugin is used in more than 10,000 websites, and users love it because it is very easy to use and makes the payment process much better. Eventually, it will make the website owners more money, which is the goal.
You can add a professionally crafted, multistep funnel with one mouse click, or you can build your funnel and choose individual templates.
Cart flows your trump card.
Sales funnel tools are expensive and complicated. But With CartFlows, you can unleash the power of funnels for free.
This tool does not keep you closed like other sales funnels. With this platform, you can control all your data.
Who is CARTFLOWs perfect for?
Bloggers
Course Creators
Coaches / Trainers
Dropshippers
eCommerce Store Owners
Niche Sites
Businesses
Local Businesses
Startups
Personal Brands
Real Estate Agents
Artists & Photographers
All WordPress Websites
The free version of CartFlows offers features to help in your conversion rate and create a simple sales funnel. If that's all you're looking to create, the free version should suffice.
If your site has a lot of traffic, you need advanced funnels. I suggest you buy a premium. With it, you can maximize your profits with some great features.
Popup Builder – Create Highly Converting, Mobile-Friendly Marketing Pop-ups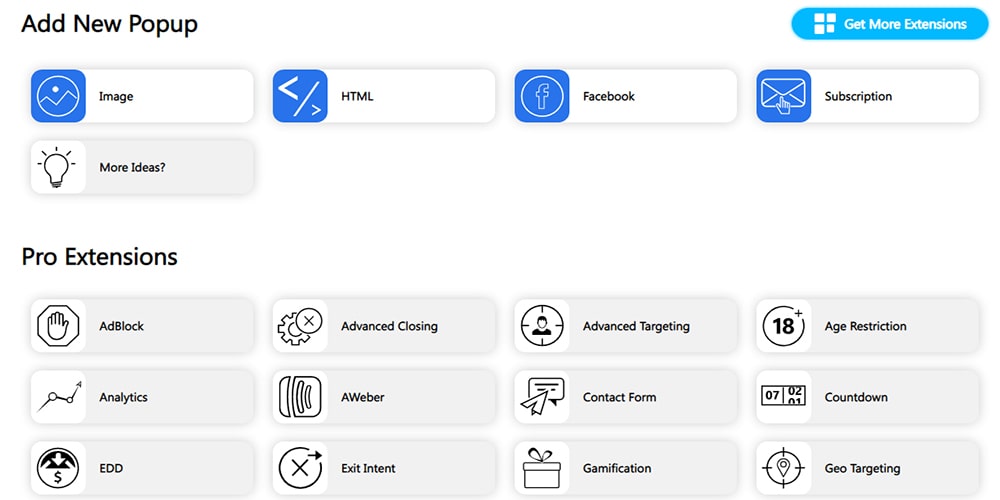 Annoying is probably the first word that comes to mind after thinking about popups. Of course, this negative mentality has been created in you due to this site's incorrect use of some sites. Still, it is good to know that if popup creation in WordPress is designed correctly, it is one of the best and most effective tools to attract users to your site and increase your conversion rate.
By creating a popup in WordPress, you can inform your users about your offers and discounts or introduce your new product to your customers.
Popup Builder plugin features (free version)
customize popup window structures in terms of appearance
set animation effects on popups
Ability to set recurring popups
One hundred percent responsive
Compatible with multiple sites and networks
Compatible with WPML, the Visual Composer, and DIVI builder
CartFlow designed attractive popup advertising windows on your WordPress site in seconds and dramatically increased your conversion rate.
Popup Builder plugin features (premium version)
Popup registration form
Create an urgency mood
Popup video
Social networking popups
Random popup windows
Use the best WordPress popup plugin and enjoy the popup creation process.
Conclusion
In this article, I tried to introduce you to the best WooCommerce plugins to increase conversion rate.
Increased sales require a lot of testing and analysis and are a gradual process. This process starts right from the moment you choose your hosting provider, build a professional website, and continue through all the website's creative and analytical steps.
There is no way to increase your sale quickly. But you can use the WooCommerce plugins discussed above to improve conversion rates on your website!