Oberlo Migrates to DSers: Find an Alternative to Oberlo
---
Today, we bring you the breaking news in the e-commerce industry. If you are familiar with the online store or dropshipping, you might have heard of Oberlo. Oberlo dropshipping app was an impressive solution in this industry because it allows business owners to browse and add products they want to sell to their customers to the Shopify store. Today, Oberlo partners DSers to bring a new world for dropshipping. Here is the official announcement published by Oberlo:

Now, let me help you to figure out what DSers is and how the migration happens. Then I will show you the impact of the migration and some best Oberlo alternatives. Before that, we should make it clear why you need to migrate from Oberlo to DSers.
Migrate from Oberlo to DSers
Why do you need to migrate from Oberlo to DSers? The Oberlo app will be closed on June 15th, and DSers, as Oberlo's trusted partner, provides users with a migration tool allowing them to migrate in one click without losing any historical data. You can go to the Oberlo homepage to log in and start migration by clicking Start Migration Now.
What Is DSers
DSers is the dropshipping app that is most similar to Oberlo but more powerful. DSers integrates with AliExpress, Shopify, WooCommerce, Wix, and PayPal. DSers enables you to find the best suppliers and products from AliExpress without any hassle.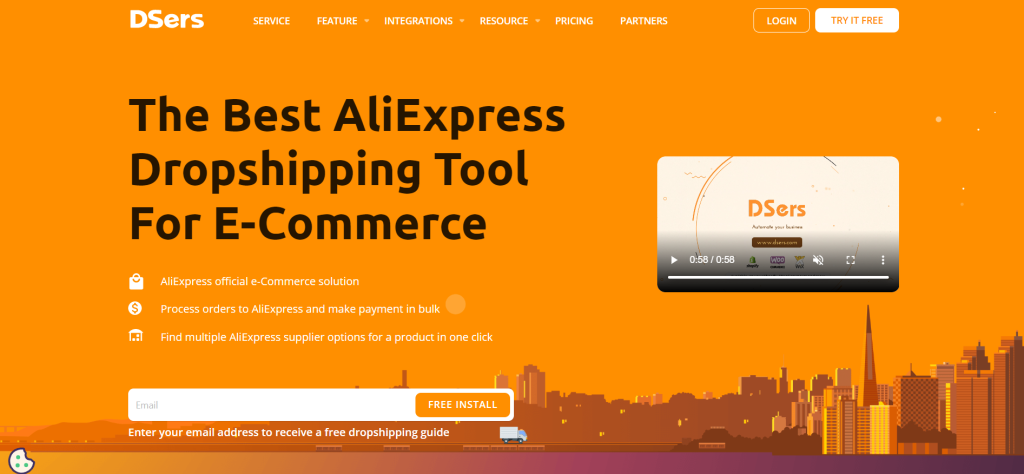 DSers currently is the largest SaaS software provider of technology-based supply chain solutions for overseas sellers in the Shopify ecosystem. It helps to improve the supply chain end of the docking service for more than 1 million overseas e-commerce enterprises.
Moreover, DSers provides services to help companies grow rapidly. The app also offers global small and medium-sized cross-border e-commerce teams with help in the product selection process, performance tracking, order management, and other aspects of efficient order processing.
Key features that DSers provides for the dropshipping businesses:
Supplier Optimizer: Filter best dropshipping suppliers
Bulk Order: Process orders efficiently
Import list: Import products without any hassle
Auto-update: Update the order status automatically
Automatic Pricing: Pre-set pricing rules
Multiple Store Management: Manage multiple stores via a DSers account
Stock Management: Update the product inventory automatically
…
Know all features, go here.
How to Migrate
Now that we are familiar with the app DSers, we can explore the next stage: how to migrate from Oberlo with the migration tool.
Here are some preparations you need to make before starting the migration:
Step 1: Finish your migration before the deadline the Oberlo officially declared. Core timelines are as below
On May 12th, 2022, Oberlo launched the Oberlo-to-DSers migration tool. At that time, you can still manage your businesses with Oberlo or just started the migration.
On June 15th, 2022, the Oberlo app will officially shut down. Then your Oberlo account and data are no longer accessible. If you still want these historical records, you'd better complete the migration before that time.
Step 2: It's better to select an appropriate time to start the migration without affecting your active business.
Step 3: Get the DSers 24/7 support whenever you encounter any problems.
If you already have installed the DSers app for your Shopify store and have an account, you can go with the following steps:
Firstly, enter Oberlo and log in. A banner on the Oberlo homepage gives you access to triggers for migration. Then click on Migrate to DSers Now.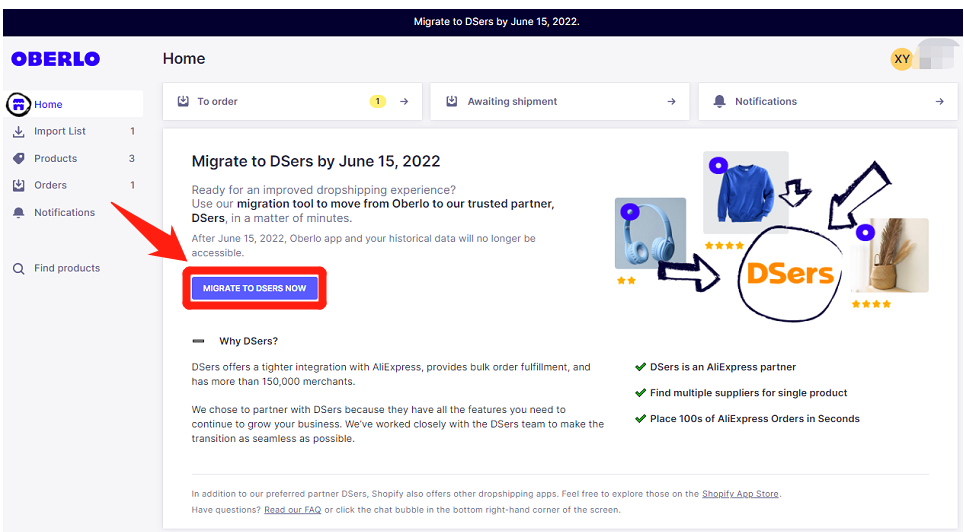 Next, authorize data access to DSers with a pop-up window with the button CONTINUE TO DSERS.
If you don't install the app for your Shopify store, you should install the app and create a DSers account. Go to the Shopify page, click Install the app, and create your DSers account.
You can also connect your existing DSers account to your Shopify store. In this case, you need to set data preferences to avoid data conflicts between Oberlo and DSers.
Impact of the Migration
The most obvious impact of the migration on the dropshipping industry is to promote the development of this business model.
Migration from Oberlo to DSers, means that a multifunctional and comprehensive e-commerce solution is about to be created for the dropshipping industry. The dropshipping solution also holds data on tens of millions of AliExpress suppliers, which can be searched directly in the background.
We all know that dropshipping business model has its own pros and cons. We are all exploiting information gaps for profit. How much profit depends on the resource capacity of the dropshipper.
However, with the help of the exhaustive platform, both store owners and dropshippers can come to a new dropshipping world. Products and profits are open and transparent, and it is a relatively fairer and more reasonable platform. It can promote the dropshipping industry towards a more common and regulated direction.
Apart from the core influence, the migration also helps speed up the process of online one-stop shopping and makes the logistics chain the key to being unique.
Oberlo Alternatives
Now that we have finished the learning of the migration, it's time to find some alternatives to Oberlo if you want to try out other dropshipping tools. Here are tens of such dropshipping solutions, I pick another 5 of them except its officially recommended partner DSers. Check them one by one below.
Importify
Importify is the first alternative to Oberlo for the Shopify store. Importify app integrates with platforms like Shopify, Wix, etc. You can select your designated platform, subscribe to one paid plan, and start the dropshipping business. The tool enables you to import products and helps you a lot in the whole dropshipping process.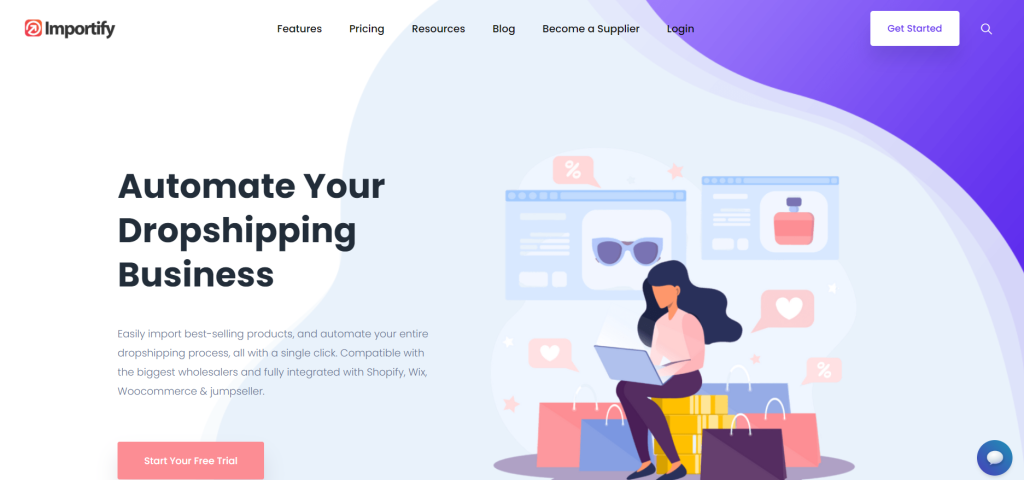 Like DSers, it offers resources for you to learn the step-by-step dropshipping guide and how to set up an online store. It also created a training program for users to learn what they need to start a dropshipping business from scratch.
Importify doesn't provide a free plan. Its paid plan includes 3 choices: Basic plan ($14.95/m), Premium plan ($27.95/m), and Gold plan ($37.95/m). Features like find suppliers, bundle, and BOGO, which are vital for a profitable dropshipping, are not available for this solution.
Printful
Printful is worth mentioning when finding an Oberlo alternative. The e-commerce solution aims at designing and selling custom products online with print-on-demand dropshipping. A POD business is a process where you work with suppliers of white-label products (like baseball caps or tote bags), customize those products, and sell your own branding and your own designs on a per-order basis.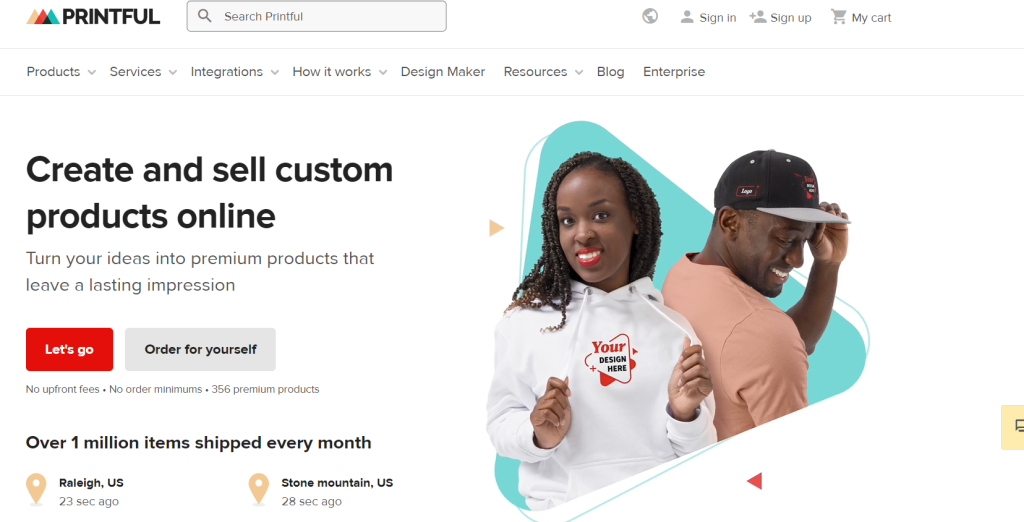 The core difference between dropshipping and print-on-demand business is that you have more control of the product design and branded your dropshipping products. The print-on-demand (POD) industry has grown 12% over the past five years. That's one of the reasons why the tool Printful is popular.
One more thing that makes the solution stand out is it helps people turn their ideas into brands and products, then start their own online businesses. You can find services like print-on-demand, branding, warehousing, etc on it.
Spreadr
The last Oberlo alternative for a Shopify store is Spreadr. Spreadr allows you to find and import products from Amazon to a Shopify store, make money through the Amazon affiliate program or run a dropshipping business.
Spreadr integrates with BigCommerce, Shopify, and WooCommerce. The good thing is that it's a partner of Amazon. That's why you can make some money via the Amazon affiliate program with the help of the e-commerce solution.
The thing I care most about Spreadr is that you can't get enough information on its dashboard. It's clean and less informative. When I first come to its site, I feel confused about what I could do next. It means, the Spreadr solution doesn't provide enough resources for the app use or feature introductions which other tools provide like DSers and Oberlo.
Dropship.me
Dropship.me is an app to replace Oberlo for a WooCommerce store since Oberlo indeed cannot support WooCommerce dropshipping. DropshipMe is a plugin designed for users who are starting an e-commerce business with WordPress. The plugin allows users to import dropshipping products with already optimized and customized images and descriptions to the WordPress store.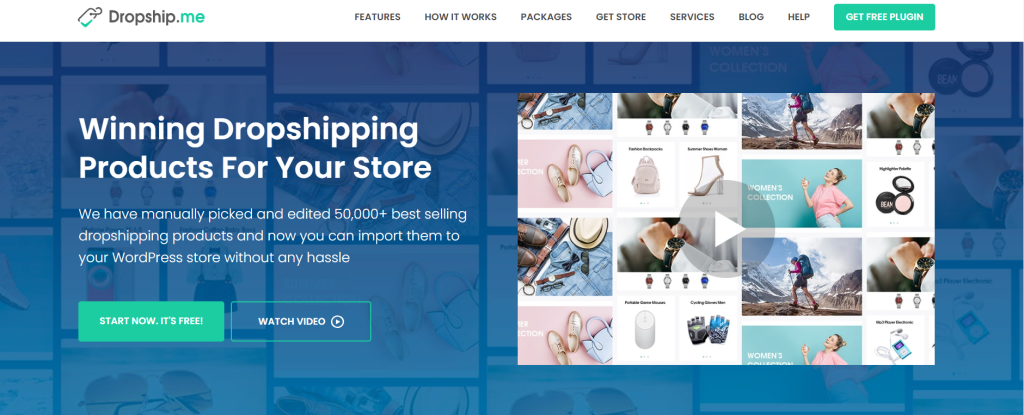 The plugin supports WooCommerce and AliDropship. When using it for dropshipping, you need to install the plugin first, then you can import the products and start selling. According to its users' reviews, most of them said Dropship.me helps you offer a trusted and better shopping experience to customers.
Dropship.me provides an affiliate program, too. If you are interested in earning money by joining affiliate marketing, it might be a good option for you. However, the plugin doesn't provide me with features that are crucial for a successful dropshipping business.
WooDropship
When mentioning dropshipping solutions to dropship on WooCommerce, WooDropship is no doubt a good choice. The plugin enables users to start, manage and scale the AliExpress dropshipping business.

The good thing about WooDropship is that users can ask the plugin to build a dropshipping business for them. It means you can save some time for other things marketing, product searching, etc. These are also the key factors for the dropshipping business.
Conclusion
We are happy to share with you the vital news for dropshipping businesses and some great Oberlo alternatives for you to boost your dropshipping business. After reading, we hope you have got the app that you prefer.
DSers is the best Oberlo alternative because it offers the same features that Oberlo provides and you can access these features with a free plan. And their 24/7 online support makes it easier to finish the migration process and automate the business with an upgraded e-commerce solution.
Anyway, happy selling! Hope for your success in 2022.
---