How to Grow the Credit Card Business via Digital Marketing
---
Digital marketing is the promotion of products to connect them with potential clients. Brands do this using the internet and other forms of digital communication.
Consumers today want to make smarter purchasing decisions. They do this by researching the products and services before spending their money. And a lot of people turn to the internet for this information as the internet is accessible. This calls for an effective digital marketing strategy for all businesses.
Using digital marketing strategies to grow a credit card business enables you to reach many prospects. With a good plan in place, an increase in sales can be observed. So what are credit card businesses?
They are organizations that provide credit cards for personal or business use. These organizations make from these three things:
Interest
Fees charged to cardholders
Transaction fees by businesses that accept credit cards
Credit card businesses issue cards to individuals based on their creditworthiness. This record is determined by a Credit card businesses issue cards to individuals based on their creditworthiness. This record is determined by a person's current credit score which is a reflection of their credit habits. This includes the number of unpaid loans and repayment behavior. A bad credit score makes it difficult to qualify for any credit card. And this is why people get the help of cheap credit repair services to help them improve their credit scores. This way they can avail various benefits such as a good credit card.
Growing Credit Card Business Via Digital Marketing
Digital marketing works for any business and in any industry, including credit card businesses. Some of the benefits that digital marketing brings to credit card businesses include:
Improved engagement with clients at every purchasing stage
It makes it easy to target the right audience
Generating a consistent lead pipeline
Now that you know the importance of digital marketing to credit card businesses, how can you use it to grow your business?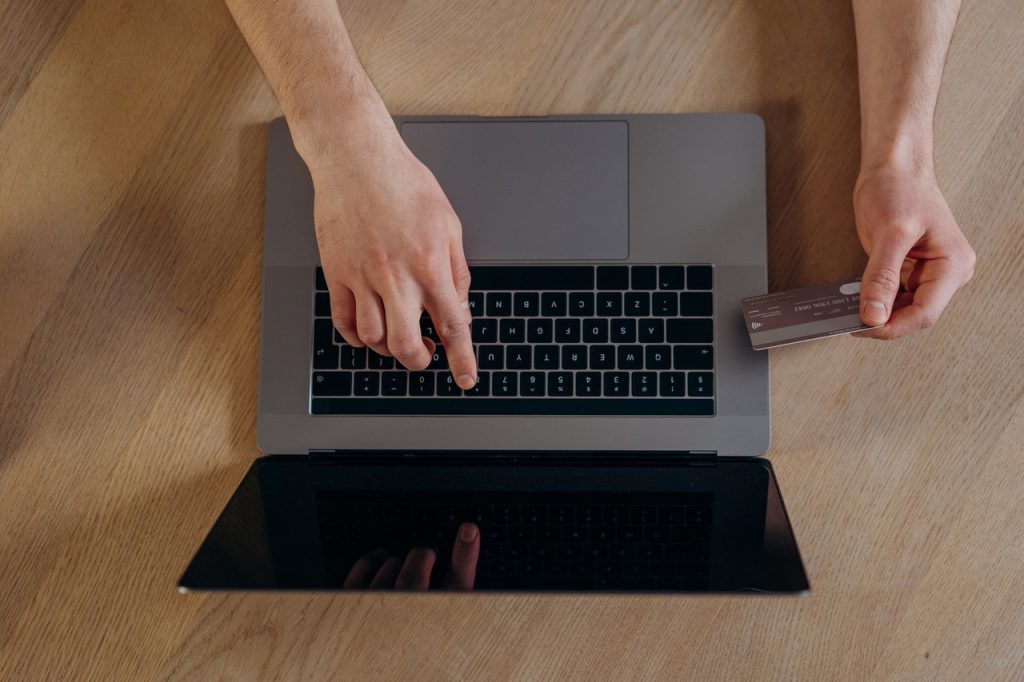 Content Marketing
When it comes to the digital marketing of businesses, content is everything. It is what sets you apart from your competitors. It also helps to convert leads via online traffic.
The reason content marketing is effective is that there are many components you can use to target your audience. Brands need to know the different types of content. This way, they can effectively use them for different campaigns. Below are the different types of content marketing:
Articles. Well-written content helps to drive a lot of organic traffic to your website. This happens by informing clients about your product, brand, and expertise.
eBooks and reports. They enable you to extrapolate on different topics and incorporate more details.
Podcasts. This form of audio is engaging and enables you to reach more prospects. Even consumers who don't like to read can enjoy learning about your products by listening.
Videos. This type of content marketing is a must-use for businesses. That's because of the ease of use and accessibility.
Infographics. This type of content marketing is sharable and consumable. It creates an interesting visual representation of information. This makes it easier for consumers to read.
Affiliate Marketing
Affiliate or influencer marketing has gained prominence over the past few years. Brands are now using this strategy to bridge the gap between them and consumers. So what is influencer marketing?
It's the use of a third party such as an influencer to advertise products or services in exchange for a commission. Working with an influencer helps to improve your audience reach by engaging clients.
For effective influencer marketing, work with well-known and respected individuals in the industry. These individuals can create content to promote your credit card business.
Influencers earn commissions by promoting your credit card business. Through their social media posts, for instance, they can link your visitors to your products. By doing this, clients get to buy your products.
Email Marketing
Email marketing can seem like a waste of time due to personal experiences. But despite the existence of other channels, email marketing continues to be an effective digital marketing strategy.
Towards the end of 2021, the world was estimated to have 4.1 billion email users. This is proof enough that email marketing is still an effective marketing strategy. This strategy provides value to clients, which leads to the conversion of your leads.
Think about the brands whose emails you look forward to because you enjoy their products. Those are the emails that are never ignored in inboxes because you open and engage with them.
Some clients do a single click-through and make one purchase. But for the new clients and returning ones, they prefer to engage with brands' email campaigns. Whether it's for the love of the content or promotional emails, these consumers always come back.
The most important part of email marketing is that it provides value to your clients. It offers exclusive information that they'll not receive from elsewhere. With this, you can build mutually beneficial relationships that increase brand loyalty.
To make email marketing more appealing, marketers do the following:
They create a sense of urgency
They allow users to set their references
Social Media Marketing Strategy
This is the use of social media platforms to connect with your clients and build your brand. Note that the most important part of social media marketing is putting in place a good strategy. Without the right strategy, you'll be posting without understanding your goals. It becomes difficult to achieve success if that's how you operate.
Brands must use social media platforms commonly used by consumers. This makes it easy for them to reach out to their target audiences in an effective manner. Nothing can be better than a platform where most of your clients spend a chunk of their time.
The right platform enables you to attract the right audience with the right information at the right time. You're also able to showcase your brand and product or service to potential clients. So why should you consider social media as one of your digital marketing strategies?
It's a great way to interact with your audience and tell your brand's story
It's the least expensive form of marketing. You only need a small budget to grow an audience.
Accessibility to competitors' profiles enables you to learn more about them
It gives you a chance to follow your clients' activities and learn their buying patterns
Pay-Per-Click
This strategy refers to paid advertisements that appear at the top of the SERP. The costs of these ads depend on the number of clicks a brand's link receives. Hence, pay-per-click. This means that your ads will no longer exist when you stop paying.
You can spend any amount of money on pay-per-click ads. Some brands will see results after investing a few hundred dollars. Others and especially big brands, have to spend tens of thousands of dollars a month on PPC.
How much it costs to run an ad largely depends on how much competition there is for your keywords. High-competition keywords are more costly compared to low-competition keywords. Setting up a PPC enables you to choose whether you want your credit card business ad shown to all or specific users.
Conclusion
When building an effective digital marketing strategy, there is no single right answer. Every brand has special requirements and an audience based on its business operations.
Thus, ensure you keep your brands needs and audiences in mind when creating your strategy. The right digital marketing strategy enables you to see results much faster. This helps your business to thrive.
---