How to Build and Maintain Trust in Digital Business
---
Once upon a time — like, ten years ago — retailers treated digital businesses and e-commerce like a passing fad. Who buys products they can't actually see and touch first? Traditional retailers never gave digital businesses a chance because they believed online retailers lacked a crucial business component — consumer trust.
Those predictions were very wrong. Digital businesses built consumer trust using many of the tried-and-true principles employed by brick-and-mortar retailers.
Sell quality products

Offer fast shipping and a fair return policy

Communicate often and effectively with your clients and customers
All of these things can — and must—be done by digital businesses looking to build and maintain consumer trust.
But customers — and employees — demand more in the digital age, especially when it comes to security. While driving swindlers and thieves away from a brick-and-mortar storefront is fairly straightforward, cyber-hackers present a different kind of threat. People need to feel as safe — or safer — in the virtual world as they do in the physical one. 
Luckily, the same technology that exposes us to cyber-threats can also protect us. 
The Role Of Trust 
Businesses can't succeed without building and maintaining consumer trust. That's doubly so in the digital age. Customers not only want a great shopping experience, but they also need to know their credit card and personal information is safe.
That requires certain investments in infrastructure and security. Many advocate the security benefits of software-defined networking (SDN). In a nutshell, SDN moves your traditional computer network to the cloud. This offers a faster user experience (faster browsing and checkout). But is it safe?
Vodafone did a deep dive into SDN. The consensus is that SDN offers the flexibility and responsiveness needed to deliver the experience digital customers crave, while emerging technologies, like 5G, promise to make SDN more secure, scalable and affordable, especially for small businesses.
According to the Vodofone study, ensuring customers their data is safe is the cornerstone of building and maintaining trust in digital business. With so many cases of high-profile hacking and data breaches in the news, the handling and management of personal information is a top priority for potential customers. This is especially true for small businesses. If massive corporate giants get hacked, how can small businesses hope to secure customer data? 
Business owners may want to invest in a dedicated IT security manager or team. Another option is outsourcing the job to a managed security service provider, which will monitor and maintain your security devices and systems. We also support the idea of developing IT security talent from within the company. Trusted employees (trust — see?) sometimes make the best IT security officers.
Digital Business Is Built On Low-Tech Trust
While most modern business leaders embrace the digital frontier, not all remember the low-tech foundations of consumer trust. Though the term "customer service" has morphed into "user experience," the idea of delivering a quality product at a fair price has not changed.  
According to Forbes, digital technology offers opportunities to build consumer trust through personalized experiences and targeted services. Big data allows businesses to connect with customers like never before — but earning and maintaining customer trust is a big responsibility.
What do we mean by building trust in a digital age? It means clients and customers bring certain expectations to the table:
Security

: Consumers need to know their personal information is safe and won't be shared.

Ease of use

: Personal information should be securely remembered and readily available on phones and tablets. Customers need to experience real-time interactions with digital businesses.

Reputation

: Digital businesses may need to take a closer look at their online reputation — and consider

these improvement tips

. Your web site is your storefront, and people need to

trust your site's authority.

Let patrons know they're dealing with a fair and honest business, even if they don't interact face-to-face with a salesperson. 

Transparency

: Consumers should feel confident companies are complying with all government regulations regarding public safety and information.

Thoughtful Business Plan

: Business must embrace inclusion, diversity, and accessibility to attract both customers and employees. It's not only about building consumer trust … employees want to work for businesses with a low carbon footprint and sustainable business practices.
This report from The Economist suggests consumer confidence grows for companies who commit to best e-commerce practices, infrastructure investment, and cybersecurity. 
Don't Over-Automate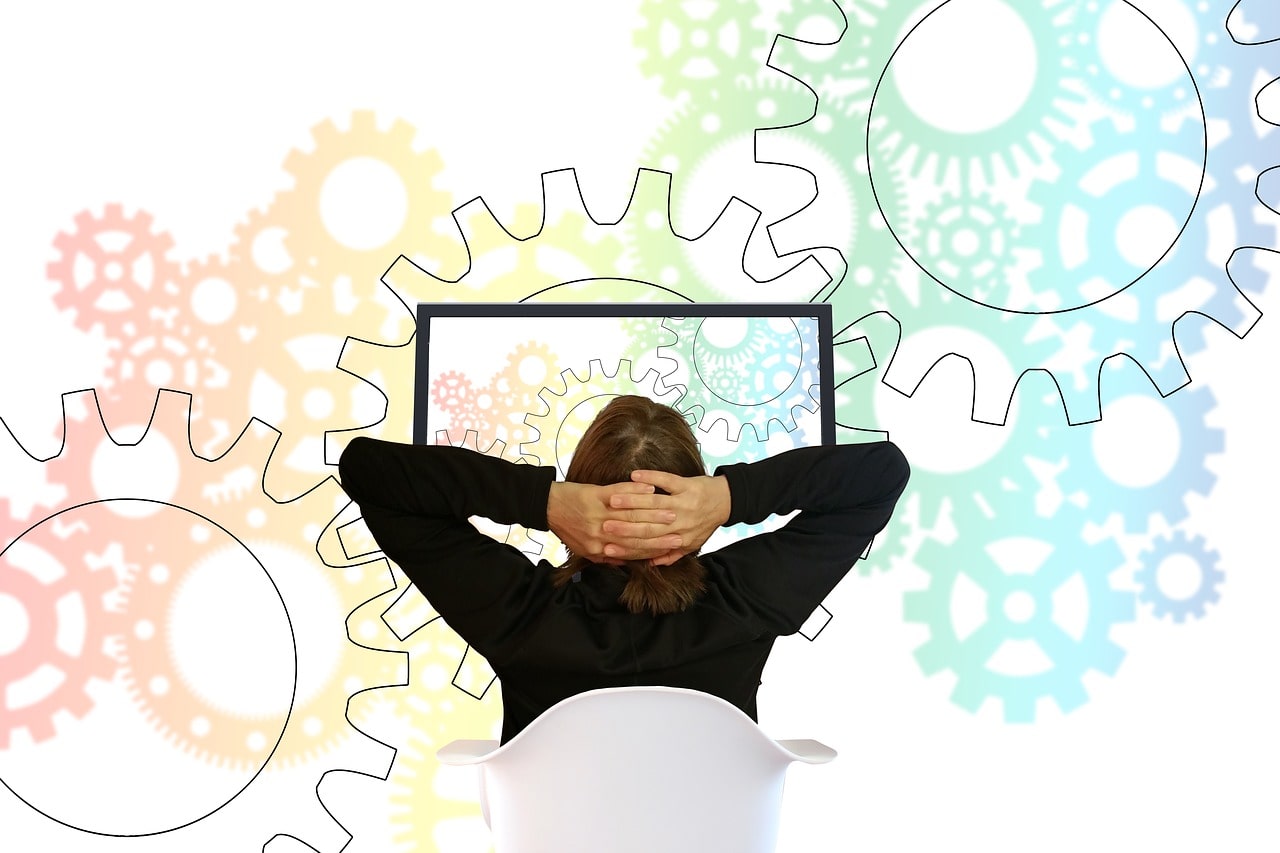 While almost any e-commerce task can be automated, some businesses have become over-reliant, especially small businesses looking to stand out from the crowd or appear bigger than they are. Sure, it's cheap and easy to install a Robo-receptionist to filter calls and a virtual salesperson to take orders. But nobody likes navigating voicemail menus or talking to robots. A live, friendly voice turns leads into sales. The same for support representatives — a pleasant and knowledgeable human with a good phone manner is often the difference between an angry online review and a happy repeat customer.
According to Gartner, email and collaboration tools have become critical resources for many digital businesses. But not all outsourced services can recover quickly when something goes wrong. Bringing certain marketing and customer support systems back in-house gives you greater control and customization. Customers lose faith in digital businesses that feel like they're run by robots. 
Paper Power
Print is still important in today's digital marketplace. And it creates trust. For some reason, people tend to trust more the things they can see and touch.
Companies even in the digital age still have remarkable success with targeted email and traditional paper mail campaigns. With direct mail, a highly segmented list puts an offer in the hands of the people you want to reach most. If the offer is good, people will respond.
However, even a relatively old practice like direct mail can benefit from a fresh approach.
Some companies use "real-pen technology" to make their direct mail envelope look like a handwritten letter and this results in higher ROI which is another sign of trust. 
Making print work for you might mean some additional expenses, however, the value it creates through increased customer trust is very likely to pay off in the long run (higher customer trust leads to increased sales). Leveraging the power of print in digital business is not something that many businesses do, but it's a powerful marketing strategy for increasing consumer trust.
Print marketing can also be done in-house. A decent laser printer, printing paper and toner (which you can always sell back if not needed) are all you need.
Maintaining Trust
Make the buying experience quick and pleasant and you're on your way to repeat business. 
Even with the wide range of business software available, don't forget the basics — offering quality goods and services at a fair price. A hassle-free return policy goes a long way toward building trust for digital businesses. Clients will appreciate it, even if most never use it.
---