How AI Can Enhance eCommerce Industry
---
In the era of fast-paced technological advancements, businesses are always looking for ways to increase their ROI with fewer labor costs. Artificial Intelligence is one such technology that is here to last. Even though AI has embedded itself in different parts of our lives, the e-commerce industry is a sector in which its customer impact is profound.
AI collects and analyzes data in real-time, thus, providing useful insights for business owners and managers and better suggestions for customers. For instance, AI can detect buying patterns that are unusual and alert the teams concerned about a discrepancy. As for customers, they don't need to wait in line for their call to be connected to some executive when AI can answer direct questions.
The pace at which AI eCommerce is moving forward, the revenue can reach $36.8 billion by the year 2025 at a global level. This is just a glimpse into the immense potential of AI for the eCommerce industry. Let's take a look at some more ways in which AI can revolutionize eCommerce.
As per the twit by AI Business, 65% of the tech giants are investing in AI to compete with future.
How AI Can Enhance The Ecommerce Industry
1. Voice Assistants
Apple's Siri and Google Assistant, and Amazon's Alexa are the upcoming new best friend of the common masses. When your purchase at the best price is one voice command away, why spend countless hours searching on Google and comparing prices?
Voice assistants enable users to communicate with the web using simple voice commands. The Quoracreative stats indicate that by 2020, almost 50% of the internet searches are going to be voice-based. Just check out the numbers and you'll know why voice optimization is so important for eCommerce stores.
2. Customer-Centric Searches
The main reason behind customers abandoning eCommerce experiences is irrelevant product results. Using Natural Language Processing for narrowing and contextualizing results is a great way to initiate customer-centric searches. If you don't, customers will leave your page, scary!
AI labels the features of a video or an image, thus, organizing content and improving search results. For example, Pinterest has recently updated its Chrome extension.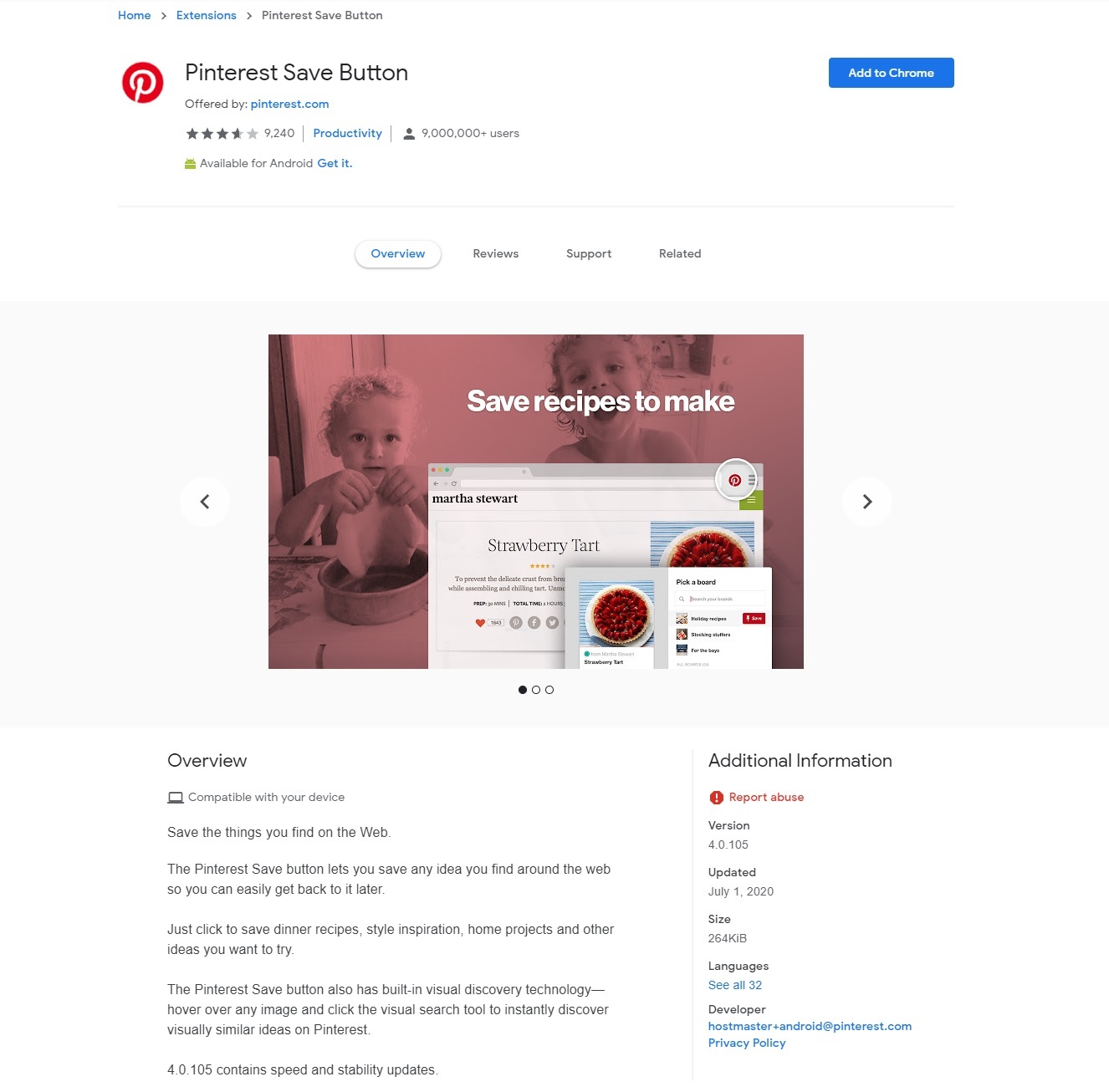 Users can choose the picture of an item and Pinterest uses image recognition software to show similar items.
3. Re-targeting Potential Buyers
There comes a time when businesses don't come short of customer data. But poor re-targeting can often negatively impact sales and lower the ROI. When businesses leverage customer data smartly, they improve leads and increase sales.
One way most stores are using Facial recognition is that they detect when a customer spends a considerable amount of time looking at a product. They store this data for later use and re-target the customers highly interested in the product.
4. Better Personalization
The ecommerce sector always goes hand in hand with personalization. It's a way to provide customers with customized results based on user data. For instance, Amazon has been personalizing as long as the platform has been in existence.
With the advent of AI and Machine Learning, new levels of personalization have surfaced. For example, if customers are searching for smartphone cases, they might get a push notification for a relevant ad. The right notification at the right time can act as a gentle nudge towards conversion.
5. Chat Bots Providing a Personal Touch
Conversational eCommerce is one of the most major subsections taking the eCommerce world by storm. Conversation and engagement are some of the most important ways to help businesses soar.

AI Chat
With AI gaining more traction in the time to come, it's not mandatory to have real humans to make things more engaging. Properly programmed chatbots can strike a conversation as interesting as humans. Plus, the speed with which people get answers to their queries is quite impressive.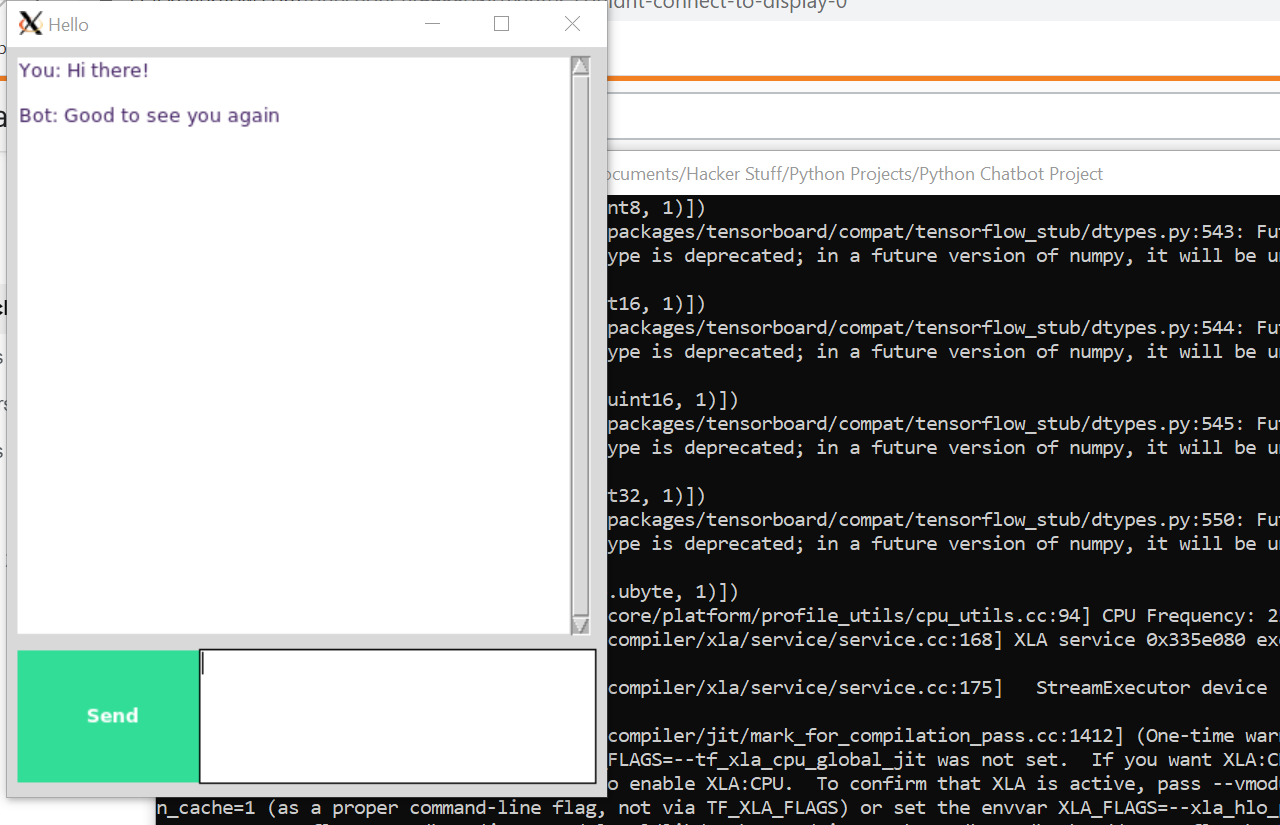 Nice simple interface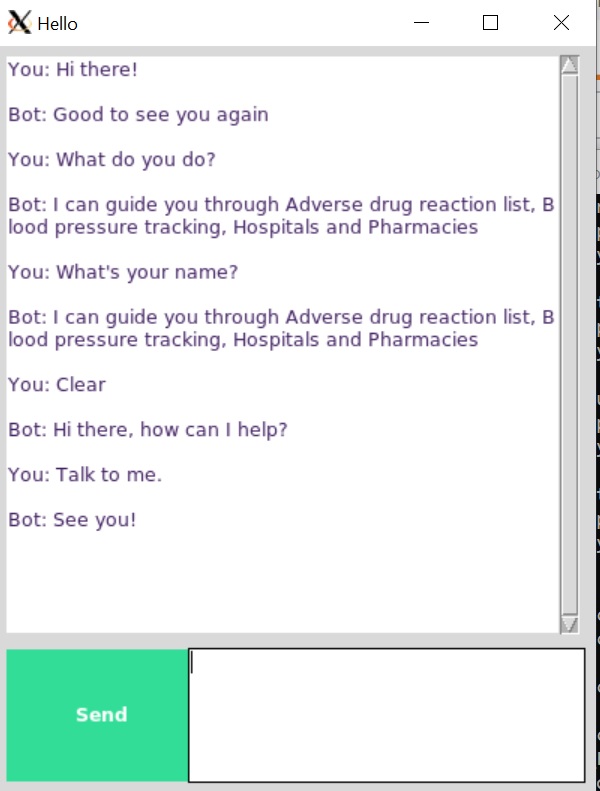 Obviously this chatbot is EXTREMELY limited in its responses
6. Providing Super-Relevant Recommendations
Nothing is more annoying to customers other than pointless ads showing up on their interface. But what if they see only what is relevant to them? Have you ever browsed the internet about a phone and found shopping links displayed in the ads? If you are thinking about purchasing, such recommendations can lead to a decent conversion.
AI algorithms extract content data, information, third party data, history, and other info. On the basis of these, it can provide recommendations useful to customers. If a recommendation turns out to be a useful reference for a customer, it can lead to increased sales. Personalized product recommendations hike average order values by 3% and conversion rates by 915%.
7. Helpful In-Store Experience For Employees
Most employees cringe when they hear the word AI. Their mind immediately goes to the possibility of technology replacing them. On the contrary, it empowers store workers and gives them a positive in-store work experience.
Customer interaction is vast and tricky. AI provides employees an opportunity to engage in important and meaningful experiences with customers. The AI takes care of the rest. Lowe is a home improvement store that introduced LoweBot in 2014.
As a result, the shopping assistant greeted the customers and showed them around at the store. In some cases, it also assisted employees with managing inventory. As long as something didn't become too complicated for the bot, there was no need for human intervention.
8. Integration With Household Items
Now, the time has come when eCommerce retailers have direct access to customers' household. LG has managed to tack a webOS software and a virtual assistant For its InstaView refrigerator's new version.
Imagine a refrigerator tending to people's shopping orders. For instance, you're about to be out of milk. Imagine never running to shop for eatables again when your refrigerator is there to give out timely reminders.
9. Better Cyber Security
Ecommerce stores encounter a major challenge, keeping their customers' data safe. With so much personal and payment information stored, it's vital for eCommerce stores to ensure strict safety measures.
The integration of AI into eCommerce is meant to enhance cybersecurity to a great extent. These technologies give out alerts and notifications in case of suspicious activity. This leads to early detection of abnormalities or malicious login attempts.
With Machine Learning and AI becoming an integral part of security solutions, eCommerce stores can keep data safe in their database.
10. Inventory Management
No eCommerce store likes to stack a pile of unsold inventory. AI analyzes the previous years' sales trends, anticipate changes in demand, and predicts potential supply issues affecting inventory. Not to mention, impeccable warehouse management.
Humans can't retrieve stocks all day long without a change in the shift. But with AI, managing a warehouse becomes easier followed by dispatching the ordered items immediately. Fulfillment and logistics are other areas that can use AI to get the required boost.
11. Versatile Technologies
AI is not all about automation and reducing human labor. While these two are some prominent benefits, the versatility of AI goes a long way in the eCommerce sector. For instance, digital assistants provide all day long support to customers Chatbots offer quick clarification of queries as long as they are not highly complex.
Natural language processing (or NLP) can easily interpret voice-based customer interactions. Machine Learning technology has self-learning capabilities that improve it with time. As for better addressing consumer needs, AI in general provides deeper insights.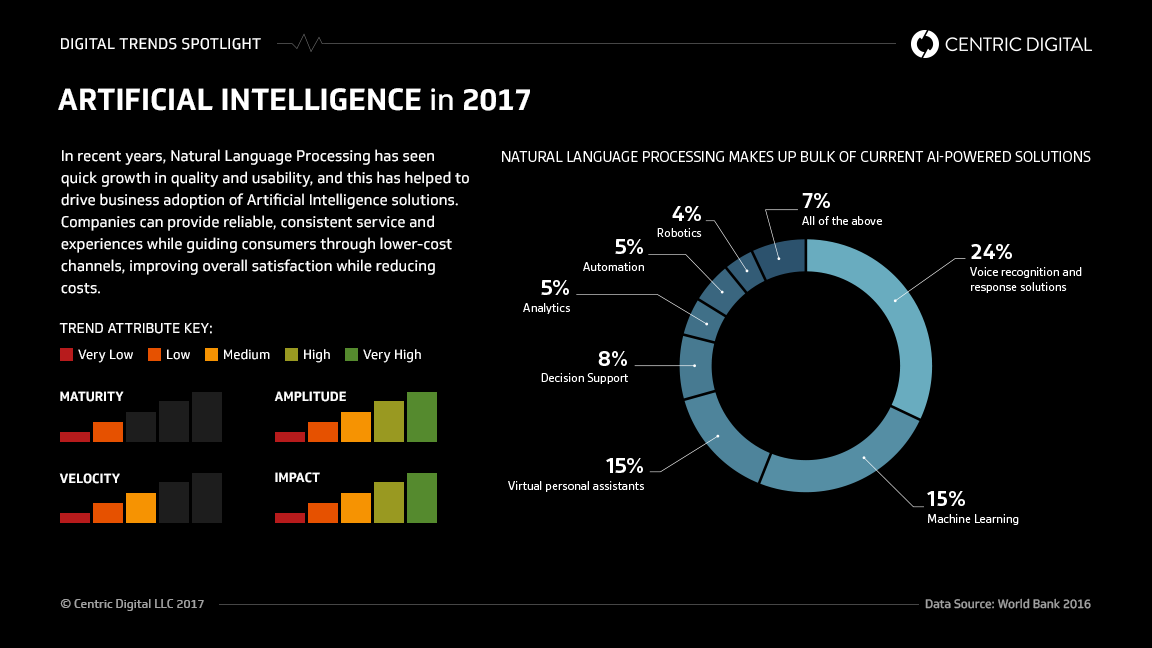 12. Smart Sales
Cold calling, doorstep selling, and sorting through the yellow pages is a thing of the past. Wasn't it insulting enough when people used to slam their doors shut at the distant sight of a salesperson? Not to mention, disconnecting the call as soon as the person on the other end gave a hint of sales.
AI is a superior technology that is a driving force in innovating marketing strategies. The sales sector is evolving and by extension, the eCommerce industry. Instead of you going to the customer, they will come to you. Dealing with clients is quick and hassle-free. All eCommerce companies need is the best AI developers. This way, nothing can stop them from taking a step forward and amping up the sales game.
Summing It Up
According to XplorMedia, one out of every five customers is willing to make a purchase with the help of a bot. To avail the full benefits of AI for eCommerce, it's important to know how it can be helpful. If you're thinking that AI is here to replace every animate thing on Earth, think again.
Being intimidated by the promising technology can hold us back. If we use it wisely, AI can give the eCommerce sector a massive boost. Think of AI as a partner to humans instead of a monster replacing jobs. Another way to understand this is time is money and AI is a big time-saver. Whether you are an online shopper or a retailer, AI makes the situation a win-win for both parties alike.
Author Bio.: Ravi Kumar is a digital marketing analyst & writer at WebHostingReviewsX. He started learning about digital world after completion of basic schooling and he loves taking pictures and reading books on entrepreneurship and mentalism. Connect with him on LinkedIn.
---