How a Marketer Can Think Like a Data Analyst
---
The reality is that your business brand requires you to hire a data analyst, which you haven't done. Besides, you might be fine the way you are! If you are not working with a data analyst or thinking like one, then your business is at high risk of counting losses. However, the job opportunities for data analysts are expected to increase by 34% within the next four years.
When dealing with any sort of data within a business environment, then you have to twist your mind like a data analyst to get the whole concept. Thinking from this perspective makes you stand out from the crowd and secure a competitive position in the business. On the flip side, when you talk of a data analyst, you also shed light on data science. Let's get deeper into details!
Importance of Data Science in Content Marketing
Data science involves the process of uncovering hidden insights from datasets. It incorporates the entire process of using data to make excellent business-related decisions that impact their success. Note that smarter business moves are generated from intelligent predictions made by the management team.
Digital marketers need to think like data scientists in order to make intelligent moves across the industry. You need to ensure that both the shareholders and the customers are happy and support the moves being made by the business. This indicates that marketers need to think outside the box to get the best out of their efforts.
Working from a data point of view gives you a chance to deal with predictive models that make you a better person, especially in decision-making.
Characteristics of a Data Analyst
Being a good data analyst requires you to be systematic in your approach model during the problem-solving process. This is a position that requires you to be clear and careful when creating a step-by-step guide that will aid other leaders in the decision-making process. Note that any case of misunderstanding is likely to result in serious problems at the end of the process.
Imaginative is another crucial trait that a data analyst needs to have. You need to visualize data from different angles to be unique and to get better results. Imagination is what makes data fresh and more innovative than anyone can ever see. Make the data simple by using it to tell a story that has never existed before.
Due to the fact that data mainly relies on trends and patterns, a data analyst needs to be extremely keen on details. You need to be able to look at different sets of data and identify different trends and patterns. Also, you can go ahead and evaluate what results in such trends for the well-being of your audience.
A data analyst needs to be a self-motivated individual who can follow instructions to the latter. You need to have the ability to look at data and tell some of the reasons why it is essential to the user. This gives you the power to motivate yourself to work tirelessly for your clients.
How does a marketer think like a data analyst? Let's have a clear look at some of the hacks discussed below.
Plan Your Content
Even though most marketers understand the art of content creation, planning the content is a big problem. You need to ensure that your content is more effective and valuable to your target market. This is made possible once you begin operating from a data analyst point of view.
Also, have a clear look at the market demands for content before you take your time to generate it. Ensure that you have all the variables required to pinpoint your content to the desired market audience. Segment your ideas depending on the selection to ensure that you have exactly what your audience wants.
Refine Your Content
If you do not have a data analyst at your disposal, you need to step into their position. Test the content you have created by refining it to ensure that everything is on point. This may sound to be a lot of work, but you have no option rather than getting it done. Create a hypothesis that will help you test the content in line with the audience.
Apply any testing method that works for you to identify what is working and what does not. Identify some of the words that perform better and utilize them properly to get better results in the end. Remember that a data analyst is a result-oriented individual. You need to work on the same line to ensure that your efforts generate results.
Getting words that perform better than others gives you the power to optimize your intended results. Check out the parts of your strategies that you can tweak and make the necessary changes in order to get better results. When testing, take notes to learn new methodologies that you find interesting.
Measure the Outcomes
In digital marketing, you need to work with proof of your work. Implement data visualization charts like bar chart, line chart, pareto chart, sankey chart etc. at this point to compare the results generated from different points of your customer acquisition channels. Evaluate the content that customers mostly consider within the sales funnel.
You can opt to create an algorithmic methodology dealing with numbers that can enable you to measure different variables regarding your general performance in business. Focus on dealing with real figures to determine your exact position in business and what you can do to take your brand to the next level.
To make your brand unique, utilize different tools to enable you to come up with a uniform method that can detect your performance after a particular time schedule. Evaluate the business performance across different channels and capitalize on the channel that generates excellent results.
After the process, use the results you get after analyzing your performance to predict the future. Note that this is only easy if you do it with a data-driven mind and the urge to uncover more information about the future.
In Conclusion
Following the impact of data analysts on the success of businesses, the hiring rate has increased by 7.7%. It is expected to grow much higher as the business industry continues to expand. This implies that you need to step up in case you do not have a data analyst within your business setting.
Author Bio: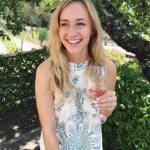 Lori Gillen is a Blogger/Content Creator who is specialized in the field of Digital Marketing & Data Analysis with 5 years of experience. Currently working at ChartExpo as a Senior Content Creator.
---