Affiliate Marketing For Beginners + 7 Mistakes To Avoid To Be Successful
The beauty of affiliate marketing is that you don't have to invest the time and effort to create your own product or service to sell.
Assuming you already know what affiliate marketing is and why it is so useful, let's cut straight to the chase on how you can get started with affiliate marketing as a beginner and which mistakes to better avoid.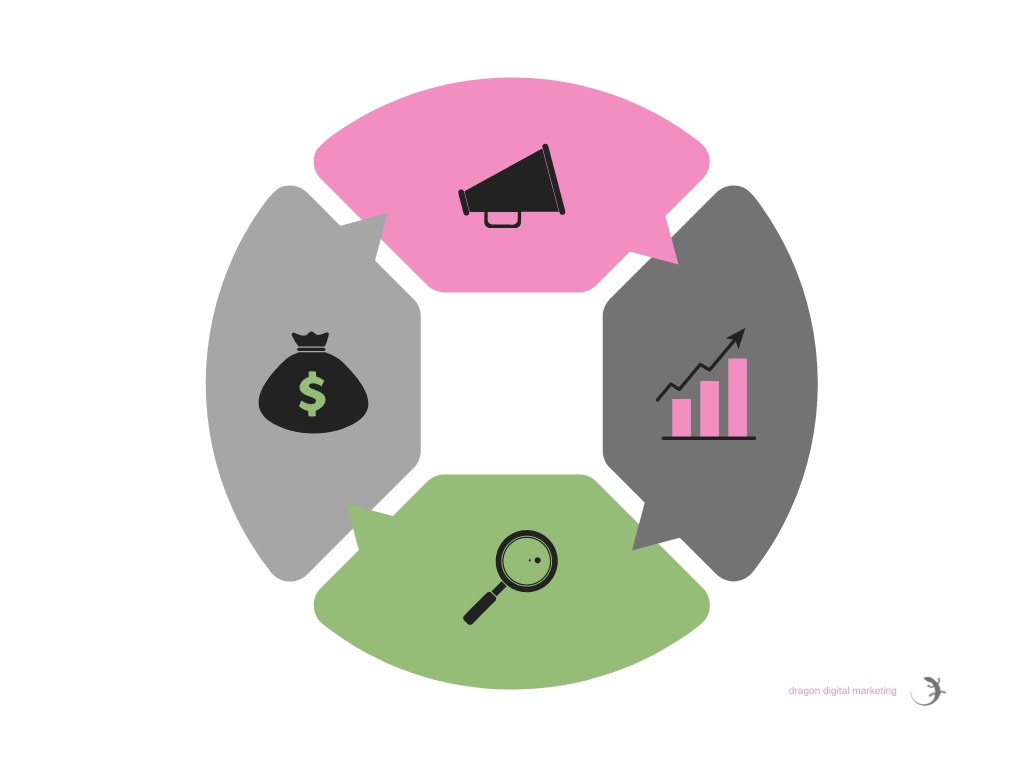 This is how you can start affiliate marketing as a beginner in 7 steps: 
1 Choose a platform
In theory, you can do affiliate marketing on any platform. Ideally you would have your own website. However, a social media platform might just work as well. 
Actionable takeaway: Pick one digital marketing channel to double down on and focus all of your energy on. Think big and start small. Being active on a platform takes a lot of time and work, so don't worry about too many platforms at once when you don't have the time, helpers or budget to give them the love they need to get you results.
2 Decide on your niche
Let's face it: If you're just starting out today, you're facing a lot of competition. To stand the best chance of success, you have to niche down and make your topic as specific as possible.
Fitness and weight loss. Not narrow enough. Fitness and weight loss for women after pregnancy. Much better.
Baby clothes. Not narrow enough. Organic cotton baby onesies for babies with sensitive skin. Much better.
Personal finance. Not narrow enough. Personal financial education for college students and millennials. Much better.
Dating and relationships. Not narrow enough. Dating and relationship advice for single parents. Much better.
You get the idea.
Actionable takeaway: Evaluate your passion and skills, figure out if there's a market, know your target audience, analyze the competition, pick a niche and narrow it down so you can hyper-target and laser-focus your marketing, then test your niche and get evaluation from the market.
3 Find the best affiliate programs and networks for you to join
There are high paying and low volume affiliate programs that are more niche and there are low paying and high volume affiliate programs that have a mass appeal. You can choose what works for you. 
Then there are also affiliate networks that are middlemen and connect you to numerous affiliate programs through a single portal.
Actionable takeaway: Do you research properly. Here you can find a list of the best affiliate networks. Here you can find a list of the best affiliate programs.
You get the most income from affiliate programs if you select a range of high-quality programs.
There are programs that pay you with a one-time commission or others with recurring commissions. With one-time-payments, you get a higher upfront amount, but the revenue stream is not consistent, so you can't forecast your income for the next months.
In the Saas, web hosting and digital marketing niche exist many products with a monthly subscription fee. They often offer an alternative payout with recurring commissions.
With recurring programs, you have a steady income stream that lets you better plan your finances and also accumulate monthly commissions.
Besides choosing only the highest paying programs, a good mix of both one-time and recurring affiliate programs might be the best option.
4 Create amazing content
Remember, people buy from someone they know, like and trust. You need to create informational content to showcase your expertise and prove that you're trustworthy and professional. So you need to create informational content that is not just mediocre or good but exceptionally great and amazing. 
How can you do that? With the skyscraper method.
Actionable takeaway: Create pieces of content that are longer, more up-to-date, and more thorough than existing popular content pieces from competitors that you can find on the internet. 
Make sure you target the right keywords, promote it enough and ideally you would also already be seen as an expert and have a strong brand.
5 Drive traffic 
One way of driving traffic is through paid ads. If you have the budget, paid advertising is the fastest way to get clicks on your affiliate links, website traffic, and sales.
If you run a small business or are a solopreneur, chances are you have a tight marketing budget and can't afford to drive traffic solely with this strategy in the long run. 
I have great news for you.
You can still achieve a significant level of success with organic digital marketing.
Organic marketing takes longer until you can see the results from it, but therefore your results will be long-term.
There is a lot to be gained from a savvy organic marketing strategy, whether that be search engine optimisation (SEO), content marketing, or social media marketing.
If you're lucky enough to have an existing audience, you can also leverage email marketing and use your email list to distribute your affiliate links.
Actionable takeaway: Look at your budget, diversify your traffic sources and focus on free, sustainable organic search traffic (meaning: do SEO!) right from the very beginning.
6 Get clicks on your affiliate links
When it comes to getting clicks on your affiliate links, there are three main variables you can tweak to maximize your success: Link placement, context and your calls-to-action.
If you overdo it, your content will look spammy. 
If you only place your affiliate links at the bottom of the page, a lot of people won't even see it because they don't scroll this far. 
If you place all your affiliate links in the introduction, they may have not enough context. 
Actionable takeaway: Place your affiliate links in relevant areas in your main content and make sure you've created the right context, where it provides value and is useful for the person. You can draw more attention to the areas where you want your viewer or visitor to click with boxes, callouts, and buttons that include an enticing call-to-action.
7 Convert clicks to sales
In affiliate marketing, you need to get multiple conversions before you can earn any money.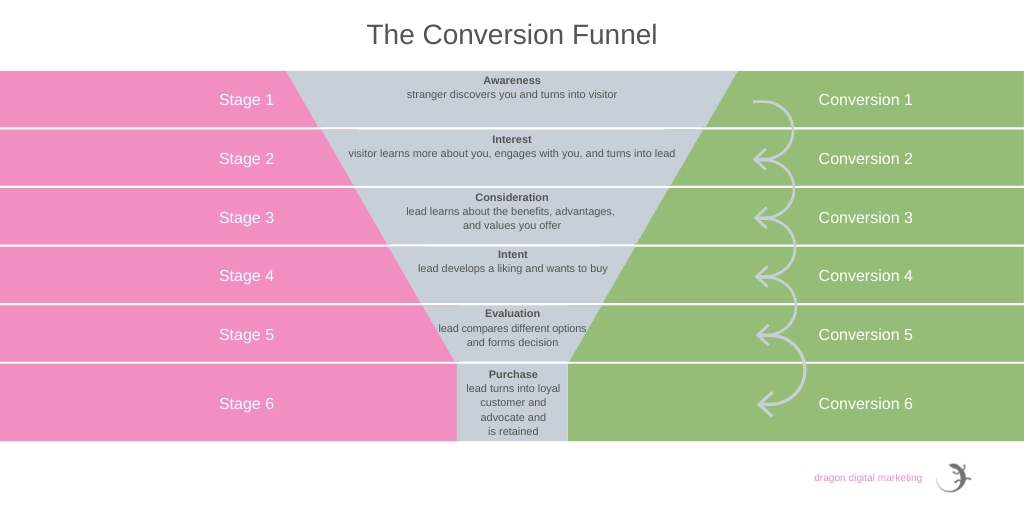 The first conversion is the conversion from a stranger to a visitor. This happens when a stranger becomes aware of you and clicks on your affiliate link.
The second conversion is the conversion from a visitor to a lead. This happens when your visitors see the offer and become interested because it resonates with them and they can see how it benefits their lives.
Another conversion is the conversion from a lead to a customer. It happens through a series of events, that are multiple conversions, in which your lead considers your offer, develops a buying intent, evaluates the different options he or she has, and finally chooses your offer and buys from you.
You are fully in control of the first and second conversion, but you can't control the checkout process, since this is in control of the merchant.
Actionable takeaway: Remind every aspect that plays a role in the first two conversions as good as you possibly can. Make sure that there are no disruptors where a person could potentially get lost. Make sure that the main headlines on your landing page advertise the same benefits as your ad copy. Have coherent colors and images. Design your conversion funnel as smooth and frictionless as possible.
Here are 7 common beginner mistakes that you need to avoid at all costs: 
1 Mistake #1: Doing affiliate marketing without your own website
Having your own website is the best way to get credibility and publish content that builds trust. Social networks typically won't allow you to publish thorough articles and become the wikipedia of your niche. The most successful affiliate sites are sites that offer tons of incredibly helpful information and just coincidentally seem to happen to recommend and link to products. This is exactly what you should aim for.
If you don't own a website, you also can't access and see the web analytics and use this insightful and super powerful information to tweak your funnel. You can install Google Analytics on your website and see how your visitors behave. You can install a heat map tool and see even more insights on how your visitors interact with your offer on the page.
"All-the-work-is-already-done-for-you" landing pages that you get from a merchant typically are not optimized for conversions, don't have a call to action above the fold and in every section of the page, have no engaging element, ask for too much personal info in the first step of the contact form, pressure people with ticking timers, use low-quality reviews that are superficial or not even from real people, etc.
Here is some inspiration for you: Check out these 21 highly successful affiliate marketing websites.
Actionable takeaway: Don't fall for cookie-cutter get-rich-quick-schemes. You will be the most successful with affiliate marketing when you already have built a sizable, loyal audience and have your own unique, thought-leadership and amazing content on your own customized website.
2 Mistake #2: Doing affiliate marketing without informational content
"You may have heard that content is king, but the truth is that informational content is king. It's estimated that approximately 50-80% of search queries are informational in nature. Most websites have very little informational content on them, preferring instead to focus on driving a conversion. These websites are missing an excellent opportunity." (quote from Search Engine Land https://searchengineland.com/the-informational-content-advantage-156186)
This is your chance to stand out and be better than most others. You want to go above and beyond to create amazing pieces of content, so that you not only appeal to the people at the bottom of the funnel that are ready to buy, and leave the majority of opportunities on the table. When you have informational content that explains and describes how your product or service solves the problems, you also appeal to the people at the top and middle of your funnel and you don't leave these opportunities (50-80%!) on the table.

The purpose of informational content is to help answer the questions your target audience is asking and to provide solutions to the problems they're experiencing.
Informational content educates your audience and showcases your expertise. In the long-term, this will enable people to see you as an authority in your field. Once you become an authority, you have much more credibility and people are a lot more willing to read your promotional content because you've established trust. 
Actionable takeaway: I know you want to get the sales ASAP. Sometimes you have to take the long way to reach your goals. Make sure you have different types of content for the people in each of the stages of your conversion funnel and be their guide through the different stages of the journey and let them be the hero who wins by taking home the longed for solution.
3 Mistake #3: Doing affiliate marketing without a conversion funnel
Another beginner mistake is to have no plan for what happens if, and I really mean when, your leads don't follow your buyers journey through your funnel as smoothly as you wish.
It's a shame if you burn all those qualified leads that maybe just need a little bit more time and a reminder or followup or another testimonial or maybe a discount or a downsell to convert.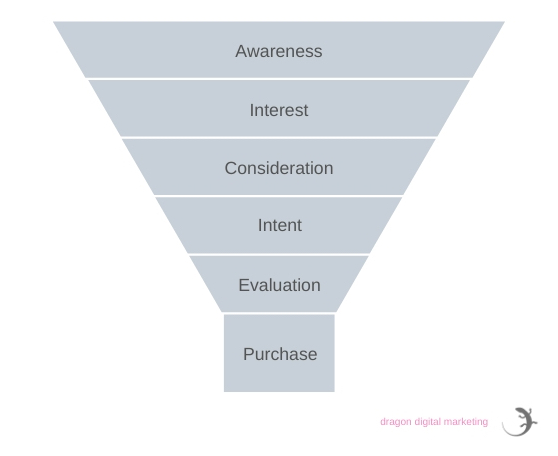 Actionable takeaway: Offer a free lead magnet or find another way to get your prospects' email address and contact info before the checkout process. You can then remarket and retarget your leads with email campaigns and nurture them with inspiring and persuasive content so you don't miss out on the opportunity. You can set up automated and personalized email sequences to take care of that for you. 
4 Mistake #4: Doing affiliate marketing and solely relying on ad traffic
Paid ads are a great way to get more traffic to your website and drive more leads and sales. However, you should aim to have a holistic digital marketing strategy and not rely on one thing too heavily. 
There are 5 main hidden risks that come with relying on paid ads:
Paid ads can become expensive quickly if you aren't careful. 

Paid marketing doesn't scale with your product growth.

Advertising channels tend to saturate over time.

Advertising growth strategies are easy to copy.

You and the ad network you're using have conflicting interests.  
Actionable takeaway: Cheer up. There are things you can do and other traffic sources you can leverage before jumping into paid advertising. First, understand how long tail keywords work and start doing SEO. 
5 Mistake #5: Doing affiliate marketing in a niche you're not a known expert in
Another common mistake that many beginners make is to only be motivated by making lots of money and not being passionate about the product or service they're selling and not believing in it. I know a lot of affiliates who haven't even ordered and tested and seen the product they sell with their own eyes. 
You should aim to build a brand and should be able to put your name and your face on what you do and refer only goods and services that you really can recommend with a clear conscience and with the intention to help your target audience.
Actionable takeaway: Pick a niche that you're passionate about and don't pick a niche that you think looks very promising and there's a lot of money to be made. Ideally you are an expert in your niche. Information is free and easily accessible nowadays, thanks to the Internet. So it's worth it to take the time and educate yourself with books, online courses, blogs, etc. to become an expert in something. 
If you don't want to do that, you can also have others that are experts in your niche lend you their expertise and pay them to endorse your product or service. You need to showcase credibility, expertise, authority and trustworthiness in one way or another to be successful in marketing.
6 Mistake #6: Doing affiliate marketing and expecting great results fast
You need to find out what the things are that make you impatient. Are you impatient because you don't want to put too much work into achieving your goals? Are you sabotaging yourself? If you expect results too fast, that is asking for trouble. 
Embrace the process! 
Actionable takeaway: Be mindful of the things you achieve and the baby steps that take you closer and closer towards your goal. Celebrate them and learn to love the process, self reflect regularly and visualize how far you've come in the past week, month and year. This will help you not to expect results too quickly and stay motivated.
7 Mistake #7: Doing affiliate marketing as part of a get-rich-quick-scheme with an all-the-work-is-done-for-you, cookie-cutter process
Most things worth having don't come easy or fast and if someone presents you an offer that sounds too good to be true. Guess what? It most likely is just that. It's not true. 
If you want to reach a specific audience, you have to speak to them on a personal level and personalize your messaging. You should aim to make your marketing as personalized as a one-on-one conversation between you and your potential and existing customers. Over are the days where general and unpersonalized marketing works. The modern consumer expects more and surely deserves more as well.
Actionable takeaway: Identify who your target audience is by doing research, surveys, studies, collecting user data from the list segments as well as making educated guesses. This is the process of creating your buyer personas. Buyer personas are semi-fictional representations of your ideal customers. They help you to differentiate and segment your audience, personalize your marketing and improve your customer interaction. You can download a free buyer persona template here that allows you to make hyper-customized offers that convert. 
Conclusion
Affiliate marketing takes time. It won't give you life-changing income and financial freedom overnight. Taking action consistently and working towards your goals in small steps is the best option to get there. First and foremost, you need to focus on growing your site and building it up until you've eventually reached a decent income through affiliate marketing. However, you can speed up the process by not making the seven mistakes mentioned.
The dream of making passive income is a completely achievable reality, if you're willing to put the work in and have your heart really in it.