7 Online Time-Saving Tools for Content Marketers
---
Content marketing is very important for a modern day business. This is because it is a very helpful way of creating brand awareness.
If you are planning to start a new business, then we would suggest you to focus on content marketing tactics as it would help you in connecting with your customers without much hassle.
With content marketing you can see that many brands are not only promoting their products and services but are also telling unique and personal stories and experiences.
This helps them connect with their target audience on a very personal level.
Now there is no doubt about the fact that content marketing is more effective than traditional marketing.
You can get ten times better results than using the expensive advertisement methods. A big problem that new marketers might face is managing their time.
Content marketing takes a lot of time and energy, which can sometimes affect the productivity of the workplace.
If you are facing trouble in managing your time, then it is best that you read this blog post.
In this post, we are going to discuss seven top notch tools that can help you save your time and optimize the content marketing process.
Seven Must Try Tools That Can Save Time in Content Marketing
There are more than dozens of tools that you can find on the web that are helpful in content marketing.
Obviously, we cannot talk about all of them in one post. This is why we have collected the seven tried and tested utilities, which can save your time and efforts.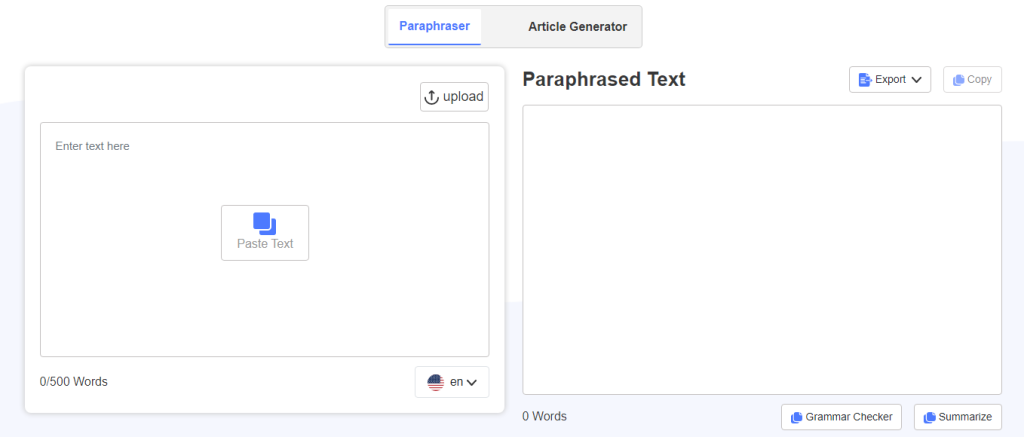 This tool can help marketers create unique content based on ideas and drafts that are already published online.
The paraphrasing tool can help marketers rephrase already written content without changing its intent.
Other than being a rephraser, the tool also has an AI powered article generator, grammar checker and text summarizer. All of these are important for content marketers.
It is hard to create 100% unique content for marketing as there is always a chance of having similarities with content being used published by the competitors.
This paraphraser would simply require marketers to provide it input text. The input text can be borrowed from relevant websites. The tool would understand the input text and would restate it in a unique way.
You can also paraphrase duplicate plagiarism in content with this powerful rephrasing tool.
By using this online paraphrasing tool, you can save time and efforts consumed in manual content creation, rephrasing, and summarizing.

This pdf merger is basically used for combining multiple PDF files into one document. Merge pdf tool is available for free and very easy to use. It can bind dozens of files together without any human interference. You don't have to manually edit or merge a PDF file anymore.
Content marketers often waste time in managing and organizing their business documents. Organizing documents can be quite hectic.
This is where the pdf merger comes to help. It reduces clutter of files and helps marketers streamline their documents
with less than minutes.
This merger is quite efficient in its working. It hardly takes three to seven seconds to bind multiple files together. This saves a lot of time and energy.
Unicheck – Plagiarism Scanner
Duplicate content can have grave consequences for a content marketer.
Know that in content marketing, the credibility of your business depends on the originality of your content.
If your content is being copied from another source, especially your competitors then it is going to create problems. In worst case scenarios plagiarism can result in legal trouble.
To avoid all this possible trouble, you need to try out unicheck. This plagiarism checker is quite credible and easy to use.
This plagiarism scanner is best for marketers who want to make sure that only unique content is being posted from their side.
The scanner uses AI and other advanced algorithms, which helps it, find not only intentional but also unintentional traces of similarities in input content.
The tool can find plagiarism in content within seconds, which saves a lot of time wasted in manual plagiarism scanning.
Grammarly – Proofreader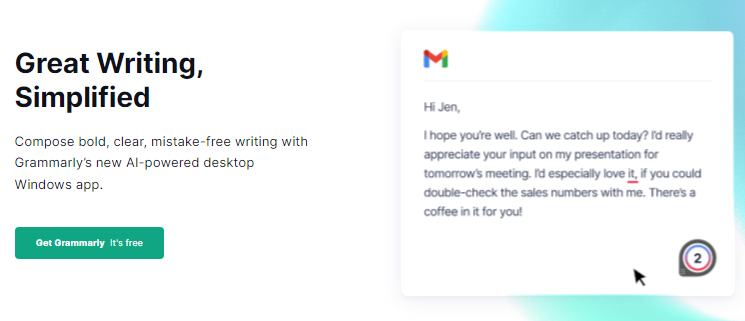 Grammarly is another beneficial tool for content marketers. Success of content marketing heavily depends on regular content creation.
Now the content created should be of good quality. If the quality of content is not up to the mark, then it is not going to get any engagement or conversions.
It can take hours and even more to check every piece of content manually.
To save time and effort it is important to use online proofreading tools like this one. Grammarly is a very reliable utility, which can help marketers find errors in their drafts.
This tool cum app does not only highlights human and technical errors in content but it also provides solutions for those errors.
Within a few minutes, a user can optimize the quality of content with this amazing tool.
Portent Content Idea Generator
When you are in the content marketing league it is important that you create content based on unique and interesting ideas, which can appeal to the targeted audience.
It is quite difficult to create inspiring ideas every now and then. It can take a lot of time to create new ideas and to collect information on them.
This is where portent's content idea generator can help you out. This is one of the most helpful tools for a marketer who is out of fresh ideas.
This tool can generate new ideas and topics on which marketers can create content.
Users have to provide a keyword or input phrase in the tool and click on the 'generate ideas' button.
In a matter of seconds, the tool would provide you four to six different options. The tool is free to use and can be used on every device.
Canva – Graphic Content Creator

Canva is another online tool, which is considered to be best for content marketers. You must know that creating graphic content from scratch is not an easy job.
It requires proper skills and experience to create unique and attractive graphics. Moreover, it requires time to create new graphic content from scratch.
If you want to save time, then you need to try this tool. Canva provides you thousands of templates and pre designed graphics, which you can customize according to your choice.
With Canva it is easier to create infographics and other media related content.
In content marketing, you have to make sure that your content is a decent blend of text and visuals.
Visually enhancing content is going to help you attract more audience to your products and services.
Trello – Task Manager
Trello is another tool, which can help content marketers, and creators manage their tasks.
In content marketing managers, have to collaborate with large teams working on the same project.
Trello is helpful in saving time because it reduces all kinds of needs of emails, phone calls, text messaging and other things that can waste time.
Users can simply create a plan on Trello boards and can assign tasks to specific people involved in the project.
Managers on Trello can monitor progress of tasks. This tool is free and very professional in its working.
These are the top seven tools that can help content marketers save up their time.
If you want to save both your time and energy then we would suggest you to them out!
---