6 WooCommerce plugins you NEED for marketing in 2022
Introduction
When you step into the vast world of WooCommerce plugins, there is a good chance that you'll get confused by the enormous variety of them. Most of them are not even proven to be helpful.
So we gathered these 6 WooCommerce plugins to help you get on your way ASAP and start making the magic happen!
We've precisely installed and checked the functionality of each one of them and been looking up other users' experiences as well.
They're all examined.
Come along with us in this article to have a quick overview of these topics below:
WooCommerce Plugins and Why They are Essential (H3)
MC Wishlist plugin
AffiliateWP
Smart Coupons For Woocommerce
Google Analytics Plugin for WooCommerce
Convert Plus or Convert Pro
Smart Offers
Wrap-up
Now that you've read the summary of this article let's see why we insist on some specific WooCommerce plugins and what makes them stand out.
WooCommerce Plugins and Why They are Essential
When you first decide to initialize your eCommerce store, there are many requirements you should consider.
There are multiple plugins that you'll need for your website.
We've carefully chosen the following plugins for you. If you attentively follow them, you'll become able to distinguish a really-helpful plugin on your own.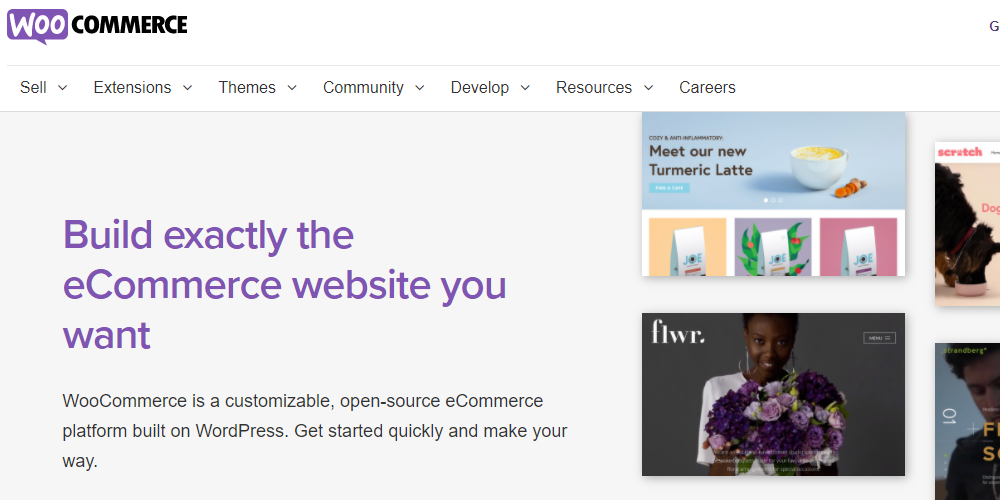 1 Cost-worthy
Like everything else in your business, the cost you're making it here should be worth it.
2 Converts!
Each of the WooCommerce plugins you use must boost your sales rate in a way, whether it be direct or indirect. If there's no conversion, what would be the point in installing that plugin?
3 Easy to Use
A WooCommerce plugin should be easy to use, either for you or your users. A simple user interface can drastically help both sides.
 4 Well-proven
Not all the plugins offered for WooCommerce are proven to be helpful. We've gathered a handful of plugins for you that have passed their test hands down and proved to be practical.
Let's get into them and observe each one from a more detailed perspective.
MC Wishlist plugin
First, let's have a brief introduction to what a wishlist is.
While surfing a website, you face many goods that you don't have any intention of buying right away, but you'd like to check them out later on. That's basically what a wishlist is.
When users check your online store, they might see some fancy products. But what if your showcase doesn't feature a wishlist button?
Then users will probably bypass those products and never go back to them for reconsideration.
More convert is one of the WooCommerce plugins that can help your business in these ways:
Cultivating more loyal customers:
Having an "add to wishlist" option lets you send customized emails to users. These emails feature products or content that your audiences are likely to enjoy.
These customized emails will do you good in two ways: 1) They will make customers come to your website to check out the store 2) These emails will gradually build trust over time.
An increase in your sales with your current traffic
When people have some saved products on your website, the chances are high that a captivating email will have them returning to it.
Sending more relatable suggestions to your users
With contact information at hand and a product in the user's wishlist, you are like a God! You can send the discount codes of that product or share other enticing offers like free shipping or seasonal sales.
Increasing the traffic of your website
The MC plugin has a share option that enables users to share their wishlist products with family, friends, and relatives. That officially counts as a marketing channel for you!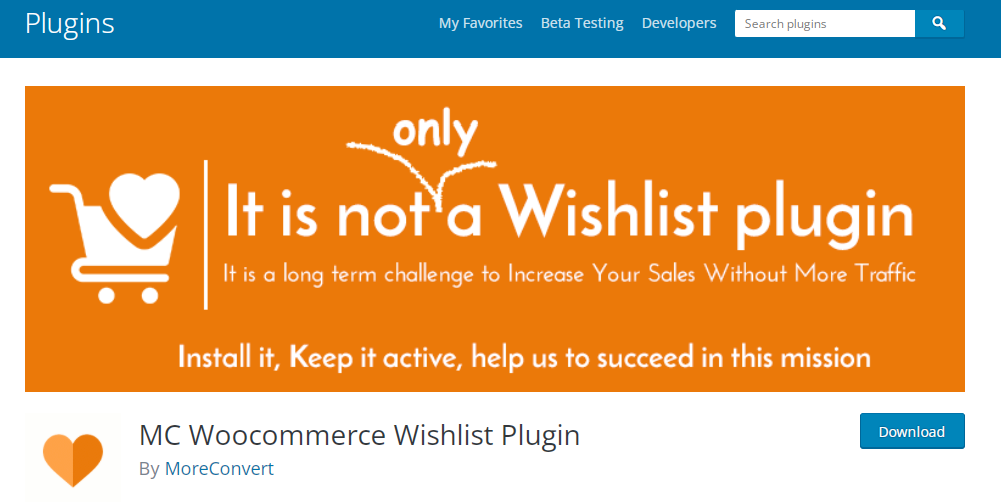 Some general features of this WooCommerce Plugin:
Show the details of the products like its name, an image of it, the price, quantity, and stock status.
The product will be instantly removed from the wishlist whenever they add it to the cart.
Ask unlogged users to log in and determine whether unlogged users can have access to the wishlist option or not.
Customize your pop-ups features like the text, image, and appearance in general.
AffiliateWP
Affiliate marketing might be your way to success and more revenue through a marketing method with a broad network and audience.
Have you ever tried selling your products by having someone else promote them for you? If yes, then you're familiar with the essence of affiliate marketing. In this marketing method, you pay commission to the person who has sold your product through marketing it.
AffiliateWP is a WooCommerce plugin that enables you to apply this marketing technique to your online store.
Registration forms to become an affiliate for your products.
Approve your affiliate applications, either auto or manual.
A specific dashboard for your affiliates to track their performance, called "Affiliate Area."
Set either fixed rates or percentage amounts as commission.
Customize your referral rates for each affiliate.
Have the affiliate referrals accurately tracked for you.
Payout service to pay your affiliates directly to their bank accounts.
Have unlimited affiliates promoting your products.
Export your affiliate and referral data in a CSV format.
Your affiliates can easily generate their own referral links from the Affiliate Area.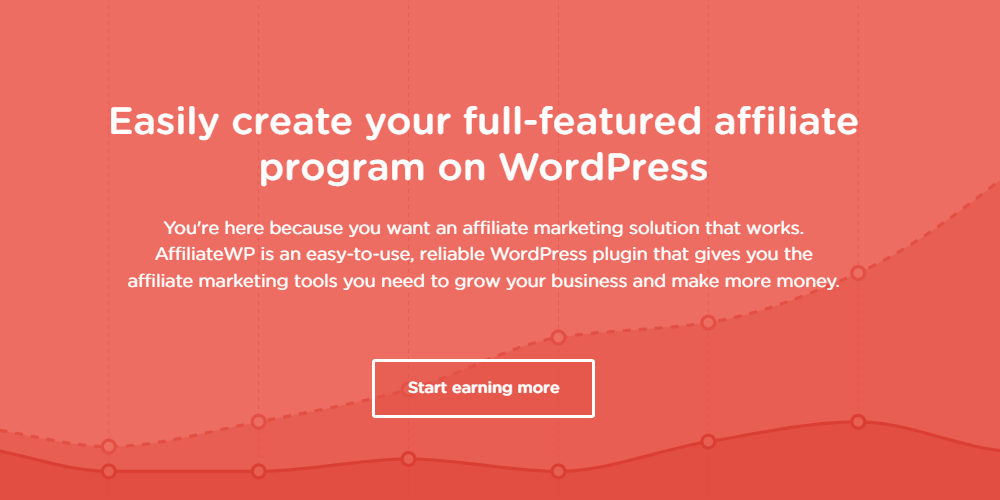 So it is the Christmas holidays and every other of your competitors are selling like crazy. You do a quick skim on their online stores and instantly sort out their trick. Holiday discounts!
Every business owner knows that once a customer is not necessarily always a customer. So in order to keep your beloved shoppers loyal to your brand, you have to make deceiving offers to them.
The philosophy of smart coupons existence is helping you with generating unique coupon codes in bulk and automatically sending them to buyers' email lists. It cuts off the extra work of setting individual coupons.
WooCommerce plugins always act as saviours in such cases.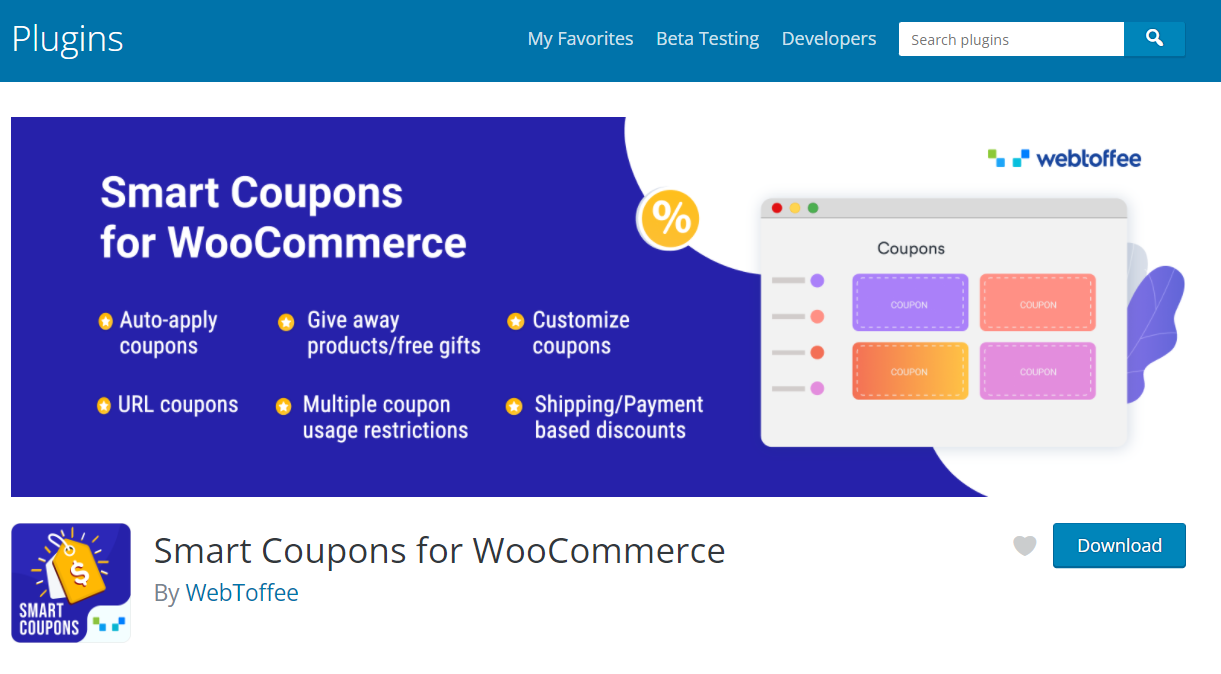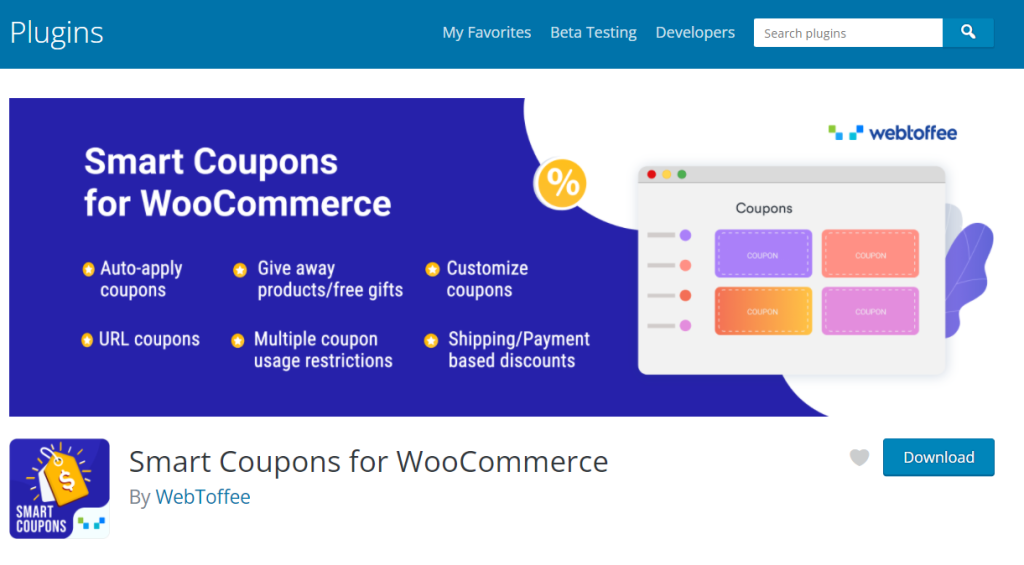 Smart Coupons plugin helps you in many ways. We've listed some of the most important ones below:
– Bulk generate discount coupons
You can create tons of unique discount coupons hands down. Make your coupons auto-applicable for the products added to the cart.
– Create Behavior-based Coupons
You can heighten the chances of visitors becoming buyers by offering them products based on their behaviors. Have them return for making their purchases.
– Make BOGO offers
Buy-one-get-one offers can be quite deceiving.
– Determine your discount type 
You can choose whether you want a percentage discount, a fixed product discount, or a fixed cart discount.
– Apply desired restrictions to your coupons
It enables you to customize your coupon's features. You can determine your preferences in these options: Discount type, Coupon amount, Coupon start date, Coupon Expiry date, and so on.
– Offer gift cards
Let your customers buy gift coupons for their own usage or gift them to their friends.
– Store credits
By providing this potion for your users, they'll be able to buy credits for purchases in the future or again gift it to someone.
– Giveaways coupons
Make coupons for your giveaway products. Giveaways are a proven way of marketing your products.
– Offer free shipping
This plugin can add a free shipping offer under your products and it's a good strategy for cultivating loyal customers.
– Customize your coupons designs
The appearance of the coupons also plays a noticeable role in attracting customers' attention.
Google Analytics Plugin for WooCommerce
Google Analytics is a web traffic tracker for websites.
Interpreting the data extracted from your website's analytics can help you a lot. It enables you to spot leaks in your sales funnels and cover them with powerful marketing strategies.
WooCommerce has integrated with Google Analytics, hence you can easily record and track your WooCommerce website traffic by installing this plugin on it.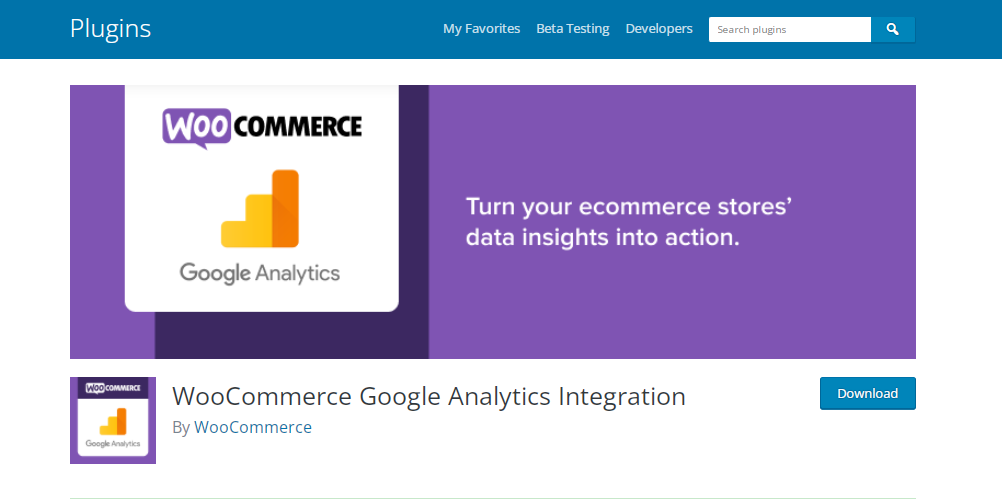 How Google Analytics Plugin can help you
See where your traffic mainly comes through. Is it your social accounts, ads, or search engine results?
Figure the customers' needs by checking the pages they land on from search engines.
Find out your website bugs. At which stage of purchasing, the customers are leaving the shopping process? and why?
Learn about your most demanded products and bestsellers. Check which product pages are getting the most views.
Use Enhanced ECommerce Analytics: Extract the basic analytics data to discover your basic eCommerce data like cart actions and product views.
Omit the website administrators' view to have more precise data.
Convert Plus or Convert Pro
These WooCommerce plugins explain themselves very well by their names. They are comprehensive popup plugins that generate more leads and convert your visitors into leads, newsletter subscribers, and social followers.
Plugins help you create various types of opt-in forms in different forms and positions like modal popups, info bars, and slide-ins with their amazing UI and UX Design
Opt-in forms act as the formal way of asking for prospects' permission to deliver them the latest news, offers, updates, and anything new with your store.
You can embed opt-in forms in different positions like the widget area, info bar, modal pop-ups, slide-in, footer, etc.
Now that we had a brief introduction to these two plugins' functionality, we'll dive deeper into these lookalike plugins and have a quick comparison.
Convert Plus was created about two years prior to Convert Pro.
Convert Pro is an enhanced version of it and has many more options to offer.
With this developed plugin, you can apply more creativity to your designs but the former version would've limited you to its pre-prepared templates.
Let's review some of the main new features together.
Convert Plus and Convert Pro differences
1 Multiple Buttons on a single pop-up
With Convert Pro, you can place more than just one button on your opt-in forms. A feature that wasn't available in Convert Plus.
2 Forms with many stages 
Convert Pro plugin enables you to have a better performance in interacting with your audience by engaging them in the process of completing a multistep form. You're not limited to a single-page form anymore.
3 Advanced A/B Testing 
With Convert Pro you can easily create and compare two designs from different modules. As an instance, you can compare a modal pop-up with a slide-in or info bar popup.
4 Responsive designs 
With the Convert Pro plugin, you will get super cool dynamic designs that change sizes according to the screen size and the device type.
5 Analytics and Performance Tracking
In Convert Pro integrating the plugin with Google Analytics has become much easier and can get done without a single line of coding.
6 Better Speed and Performance
Due to the modular structure of Convert pro and the ability to install some add-ons only if necessary, it has a better and faster performance compared to Convert Plus.
Smart Offers
The chances are high that this plugin would become your favorite one as it boosts your sales like none before.
Smart Offers is one of the WooCommerce plugins mainly intended to help you increase your sales by the suggestions it makes in the checkout funnel. With this plugin, you can personalize your offers for each customer and make them irresistible.
You can use different offer strategies as Upsell, down-sell, cross-sell, BOGO (buy one get one), order bump, free shipping, and giveaways.
Let's break down some of these offer-based sales funnel strategies provided by this plugin.
Upsell
Try to display better options of the same product to the shopper. This "better option" can be an upgraded version of that product or one with additional values.
Downsell
Offer a more affordable product to the user who has declined your first product offer. They might be looking for something less expensive.
Cross-sell
Do not miss out on the chance you still have for further sales on the checkout page. Recommend compatible or complimentary products, like offering a Bluetooth headset for someone that is purchasing an iPhone.
Order bump
The checkout page is an appropriate place to offer the shopper a related product. They can purchase it with their other products right away.
Giveaway or free shipping
A free product or shipping is an all-time working strategy for building a long-time relationship with your customers.
Wrap up
With WooCommerce plugins, you can have access to numerous ways to boost online businesses. If you can't afford a programmer to launch your website or you are in a rush to get things done, these plugins come to save your time and budget.
Use the MC Wishlist plugin if: You want your users to save their favourite products and come back to make a purchase more with automated offers.
Benefit from AffiliateWP plugin if: You want people to market your products for you and can also make revenue for themselves as a part of the sales funnel.
Go for Smart Coupons if: You want to generate tons of coupons for different usages.
Think about Convert Plus and Convert Pro if: You are thinking about well-designed and converting pop-ups.
Smart Offers is just right for you if: You want to tempt your users with appealing offers.
Get help from Google Analytics Plugin if: You need to track and analyze data extracted from your website's traffic.
Now it's your turn. Have you ever used any of these plugins? Do you have any better recommendations? Comment below and let us know.
Resources used in this article:
https://trends.builtwith.com/shop/WooCommerce
https://barn2.com/woocommerce-stats/
https://elementor.com/blog/woocommerce-plugins/
https://uz.wordpress.org/plugins/smart-wishlist-for-more-convert/
https://woocommerce.com/products/woocommerce-wishlists/
https://wpastra.com/essential-woocommerce-plugins/
https://www.webtoffee.com/product/smart-coupons-for-woocommerce/
https://learnwoo.com/woocommerce-smart-coupons-plugins/
https://www.webtoffee.com/smart-coupons-for-woocommerce-userguide/
https://wordpress.org/plugins/wt-smart-coupons-for-woocommerce/
https://www.convertplug.com/convertpro-vs-convertplus/
https://www.convertplug.com/plus/docs/what-is-the-difference-between-convert-plus-and-convert-pro/
https://www.capterra.com/p/191442/Smart-Offers/
https://www.storeapps.org/product/smart-offers/
https://woocommerce.com/products/woocommerce-google-analytics/
https://wordpress.org/plugins/woocommerce-google-analytics-integration/
https://winningwp.com/affiliatewp-plugin-review/
Author Bio: Saeed Threes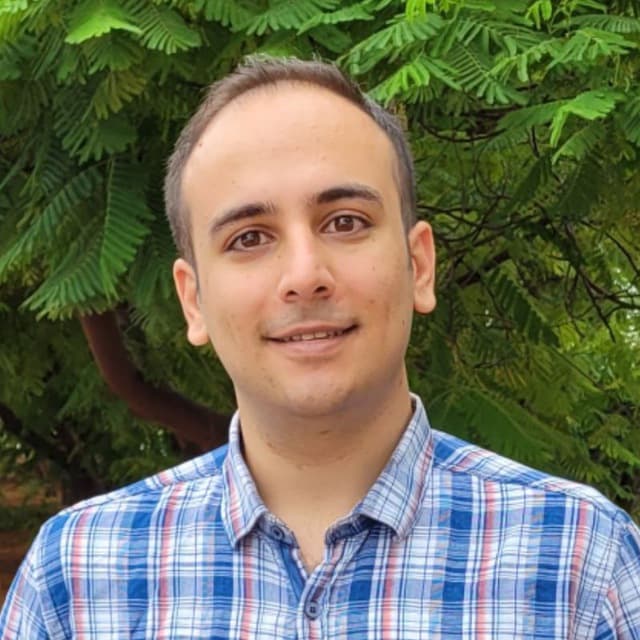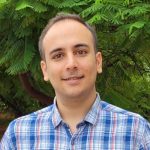 Email: saeedthrees@moreconvert.us
Twitter username: saeedthrees
Facebook link: facebook.com/saeedthrees
I'm crazy about marketing with WordPress; my challenge is to increase sales in WordPress without the need for other websites; how to sell more without more traffic?
I seek the answer to this question in all my jobs!