6 Ways Marketing Software Can Leverage Your Business In 2022
---
There are many variables that contribute to business success. Primarily though, it all boils down to generating and retaining customers. Thanks to technology nowadays, many innovative means can support and leverage your business, and one of which is marketing software. Your employees won't have to spend too much time on trivial tasks, and human errors are finally reduced.
Investing in marketing software will help your business optimize its way of handling campaigns, generating leads, and nurturing customers. Each software comes with its respective pricing but is generally a good investment for your business. Learn about Vendasta pricing and other marketing software platforms to see which suits your budget and marketing needs.
Take a look below at the ways that marketing software can drive your business to success this year:
1. Handles Tasks More Efficiently
Marketing software is intended to eliminate repetitive tasks that consume a considerable amount of time on a daily basis. There are trivial tasks that take up so much time for employees, and this technology can help expedite task resolutions. For instance, the automated aspect of this software can take care of sending emails, posting content, or compiling customer profiles.
While they're all essential tasks, your staff can focus on much more complex jobs than tasks that software can do on its own. By implementing the right marketing software, you can eliminate the hassle of managing everything manually, which will allow your staff to work on more important matters.
2. Effective Marketing Campaigns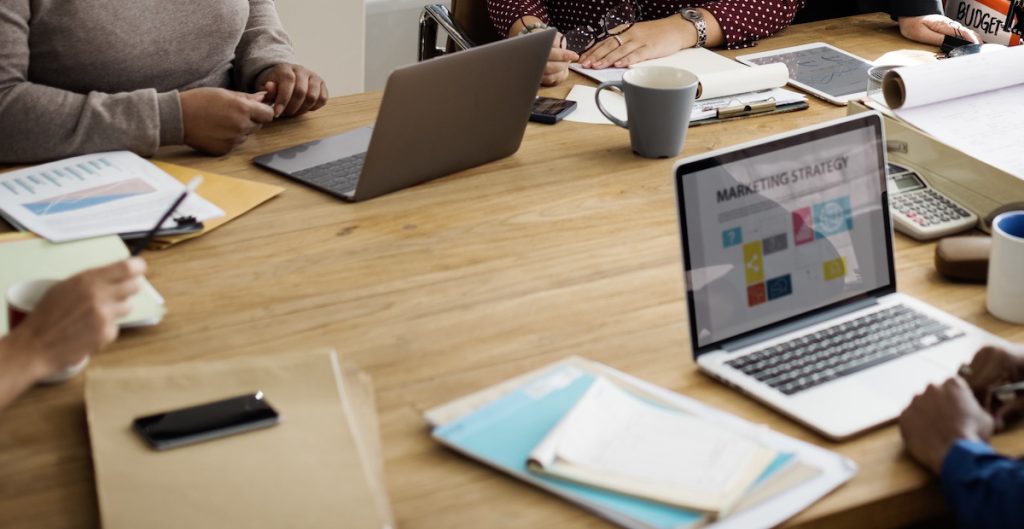 Nowadays, successful marketing campaigns depend on highly targeted marketing, which basically boils down to delivering the right message at the right time to your target market. In the past, marketers tried and tested out marketing strategies to see what works and what doesn't. Unfortunately, not only will this become costly, but it's also time-consuming for everyone on the team.
Fast forward today, marketing software can assist strategy planning. There are many unique marketing ideas for your business to try, and software can guide you through. Companies now can identify prospects more efficiently with automated marketing campaigns, allowing them to turn unknown prospects into qualified leads. They can then segment those leads according to categories in which it becomes easier to contact, study behavioral patterns, and nurture such leads. In this way, marketers can use highly personalized messaging to help consumers along their customer journey.
A CRM system integration allows you to track all of your potential customers' online engagements and pass this information along to your sales team, creating breezy access to all contact information and past transactions. It enables better alignment and collaboration between sales and marketing and informs everyone of the prospect's current status.
3. Builds Customer Relationships
For your business to thrive, you must develop relationships with your prospect from the start of their journey. The problem is there's more to it than simply sending promotional emails and contacting them every once in a while. Needless to say, you need to earn their trust, so it's essential to be there for them when they have questions and concerns. You'll need to listen actively and respond timely, all of which can be done possibly when you're utilizing effective marketing software.
Companies can build a good relationship with their customers by using this software. Regular information about customer behavior allows you to personalize your interactions and improve them if necessary. It'll enable you to communicate more effectively with your prospects and customers, and you'll build stronger relationships as a result.
4. Generates And Nurtures Leads
Lead nurturing can be simplified and automated with marketing software. Information about prospects and leads can easily be accessed and added directly from various online platform resources. The software will be the one to handle the categorizing of your leads and organize their contact details and customer information. There are even templates available, so you can automate responses.
In analyzing or monitoring marketing campaigns and lead conversions, accountability is crucial. The advantage of marketing software is it eliminates human error and ensures all data and statistics are available at a glance.
5. Easier To Track Customers
With this software, businesses can log in and track various customers on different channels. This goes to say everyone in the team can have a glimpse of your leads and customers. Learn as much as you can about your potential customers' web activities as well as their buying behavior, and communicate with them at the right time.
This software can analyze your customers' eagerness to buy your products or services. Eventually, you can let go of those customers with zero chances of being converted.
6. Efficient Workflow
Marketing automation is often implemented by small businesses to increase efficiency. With the right technology, your workflow can be streamlined, more done with fewer resources and reduced costs. You'll start realizing how good of an investment it really is for your business.
You must carefully consider this benefit when choosing the right marketing software. Carefully study all the features and functions it provides and see how it can help your business tasks and requirements. After all, different price tags come with it, so choose one that satisfies your budget capacity.
Conclusion
With all the ways that marketing software can help your business, it's safe to say that it's a smart investment to make. You'll be able to expedite tasks, create an efficient workflow, build better customer relationships, generate and handle leads better, and automate your marketing campaigns. With the advent of technology, it's incredible how a few clicks and navigation with your mouse can do a lot of tasks in a day. So, consider the best marketing software and start your journey now.
---