3 Proven Digital Marketing Strategies for Oil and Gas
---
The oil & gas industry is highly competitive. The demand for these resources will increase during the next five or six years. As per the International Energy Agency (IEA), the United States will meet the world's growing demand by 2023. As the industry is shifting its whole new direction, the need for digital marketing arises.
Oil and gas companies are no longer new to digital technologies. Online marketing is one of the most ideal ways to ensure that your oil and gas company is acquiring the customers that it needs to succeed in terms of sales and revenue. With oil and gas digital marketing strategies, your business can reach current and future potential clients where they spend most of their time.
The industry has experienced phenomenal outcomes as organizations have unleashed new resources and increased efficiencies. Since marketing discovers its niche in digital technology, oil and gas companies are once again ready to experience exceptional outcomes. Organizations that partner with an oil and gas consultancy to harness the power of digital marketing position themselves to generate extraordinary demand and growth.
Importance of Digital Marketing in the Oil & Gas Industry
Growing Competition
To stay ahead of the competition in the oil & gas industry, Internet marketing is crucial. Internet marketing includes tactics that will help your brand's website rank high in search engine results for targeted keywords related to your services. It additionally allows you to interact with potential and existing customers.
Also, it's a good idea to connect with your competitors and nurture ties with them as it comes with many gains. You can learn how others are doing to stay competitive while facing similar industry issues. Businesses can also upsurge brand value quickly. The easiest way to build a strong network is by attending events or joining industry associations, be it local or global.
Each of these advantages empowers your company to stand out in a competitive business.
Online Availability
Oil company and gas company sort of keywords nearly receive up to 11,500 to 118,000 per month searches. Thus, your company needs to be available online. Businesses can revamp brand websites and use some social media tactics to build a strong online presence.
Make sure that when you advertise online, you do not just advertise your business to customers that are looking for you; however, you can likewise make it easy for them to reach out to you. By being available 24*7 on social media, including contact forms on your website, and sending regular email newsletters to your existing customers, you allow your potential customers to get the information they need.
Brand Awareness
When you start building your brand online with oil and gas digital marketing, you are informing your potential customers about what your company does, what it stands for, and what it promises to provide for its customers.
Your website is your primary space that can help differentiate your brand from others by how it presents information about your company, and the content presented should be unique, creative, and informative.
3 Ideal Digital Marketing Strategies for Oil & Gas Companies
There are several different oil and gas digital marketing strategies that you can use to reach new customers online, but these three are some of the most effective:
SEO
As people search for tons of information using Google or Bing, you must try to put your website on the first two pages. Search Engine Optimization or SEO can help you to bring high-quality traffic to your oil & gas website. It makes your site easy for search engines to crawl and understand.
Keyword research is an element of SEO that permits your content to be optimized for keywords that are incredibly significant to your industry. For instance, in the gas and oil industry, one of your most important keywords could be "Gas Company in [your city]
Creating an impressive backlink profile is another essential part of SEO that makes your website more legitimate. When you get a high-authority backlink, it acts as a valuable vote of confidence for your website.
When you appropriately optimize your site, search engines will have an easier time deciding when it's a relevant result for a user's query. This allows users to find your website and services and helps your company earn more long-term clients.
Use high-ranking keywords to create valuable content such as blog posts, articles, or white paper and present yourself as a leader in your industry. Also, focus on off-site SEO activities to inspire customers to explore your product further.
PPC
Pay-per-click is a sort of online advertising that allows you to focus your budget on users who show interest in learning about your company. When you run these ads within search engines, you can target users based on the keywords they're searching, which permits you to promote your content to your most valuable customers.
On social media channels, you can easily target users based on their interests, demographics, and tags, which also allows you to draw a specific audience. It lets you divide your target audience into the right segments and talk to them directly. With PPC, you can ensure that the right consumers are viewing your content. Also, it saves your budget as you pay only for the interested individuals who click your ad. With this sort of online marketing, you can direct the visitor to your landing page that leads them into the sales funnel easily.
Email Marketing
Digital marketing strategies make it easy to engage and then capture your target market. With email marketing, you can market on a budget because it is extremely cost-effective. However, not every email campaign has an impact. Sending a generic or any random email won't help you in generating the desirable outcome.
You can send company updates, news, promotions/offers, or event planning emails to your existing and potential customers. By sending email newsletters to existing customers, you can stay at the top of their mind when they need similar services.
As you apply this effective strategy to your email campaigns, utilize the following best practices:
Keep introductory videos between 30 to 120 seconds, since shorter videos have a higher engagement rate.
· Prefer a script that is conversational and compact.
· Include a specific call to action.
Similar practices hold true with other direct promoting campaigns. From targeted landing pages to dimensional email campaigns, your strategies should cover the essential seven C's.
Clear: Immediately catch your prospect's attention and include a strong CTA.
Concise: Avoid industry complex words and keep it to the point.
Compelling: Create an urge for your product while proving your credibility.
Consistent: Always use colors and logos that represent your brand.
Continual: If CTA includes a follow-up, mention the exact day and time you'll be reaching out to them.
Convenient: Keep in mind to ensure smooth and simple execution for campaigns.
Competitive: Give your content a competitive edge. Mention that you've sent similar sort of offers to your lead's companions.
Use Oil and Gas Digital Marketing to Generate High ROI
The oil & gas industry is a broad segment that is capable of gaining maximum returns when they successfully reach the target audience.
Applying these strategies to your digital marketing efforts will increase your ROI and improve your bottom line. In this way, all that you require now is to see which digital marketing opportunities work the best for your oil and gas business. If you can't choose the right channels or the fundamental digital marketing strategies, to begin with, hire a reputable digital marketing firm. An oil and gas market advertising agency will assist you to ensure these efforts create the high demand and growth you seek for your oil and gas business.
Author Bio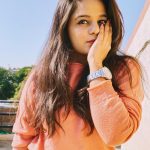 Varsha Solanki is a Digital Marketing Strategist at Globalvox Inc, an Application Managed Services provider. She has 3 years of experience in the Information Technology industry. She spends her time reading about new trends in Digital Marketing and the latest technologies.
---