---
[eafl id="19374″ name="Sitelock" text="Sitelock"] has become an advanced tool to fight against indiscriminate attacks on platforms such as WordPress, so hosting services are already offering it, and in this article, we will look at the characteristics, prices, pros and cons of this service.
What is [eafl id="19374″ name="Sitelock" text="Sitelock"]
SiteLock is a cloud-based security tool that analyzes your website for malware and vulnerabilities. SiteLock not only detects threats but can also fix security problems or risks that you find in your webspace.
SiteLock analyzes your website for vulnerabilities such as attacks against SQL injection or XSS. It also sends forms and posts comments to find the vulnerabilities that hackers often use to attack. If it detects a threat, you are informed by email of the exact location.
It is is a utility that allows your web to protect against possible malicious computer attacks or also called malware, which usually look for internal vulnerabilities of such well-known systems like WordPress, Magento, Joomla, Prestashop or Drupal to inject malicious code with links, redirects to other sites or infections with viruses.
Although there are specific manual solutions that require a bit of skill, such as the Wordfence Plugin, Sitelock is responsible for scanning your website every day, seeing if there is any incident and eliminating any malware that could have infected it, so the good thing about the solution is that they guarantee total security.
Sitelock pricing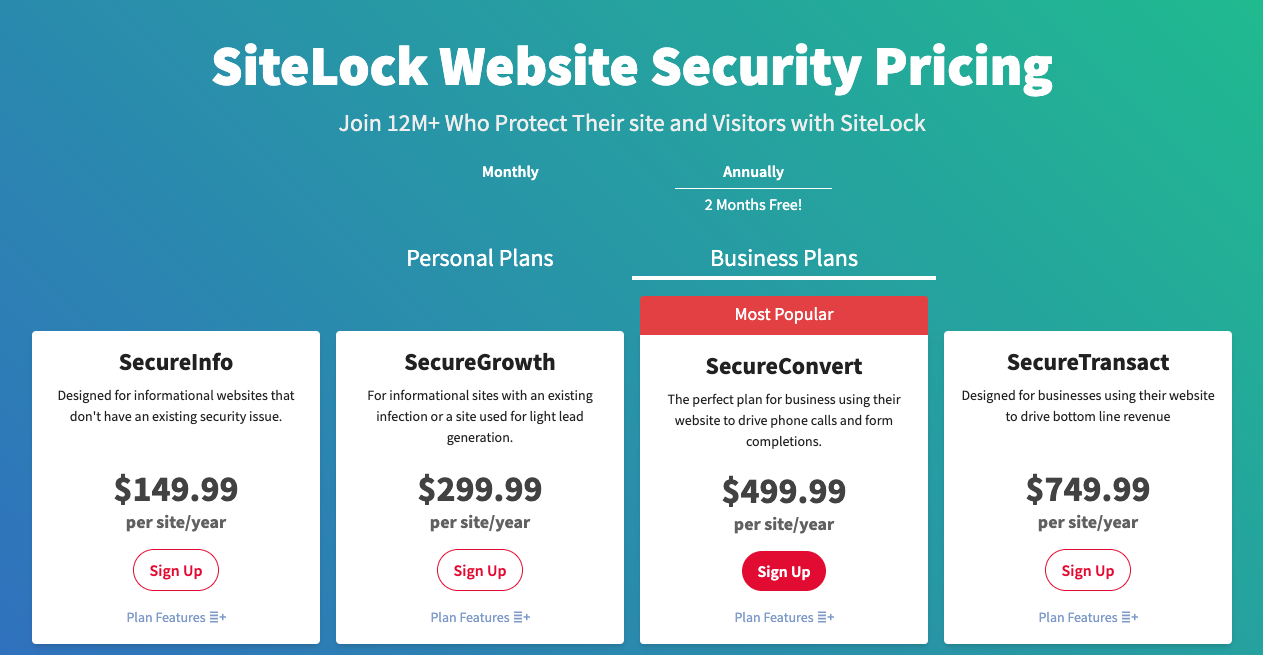 There are other options that are already included in some hosting plans.  Bluehost, HostGator. 1&1 and other incoproate SiteLock directly into their plans or have it as an option.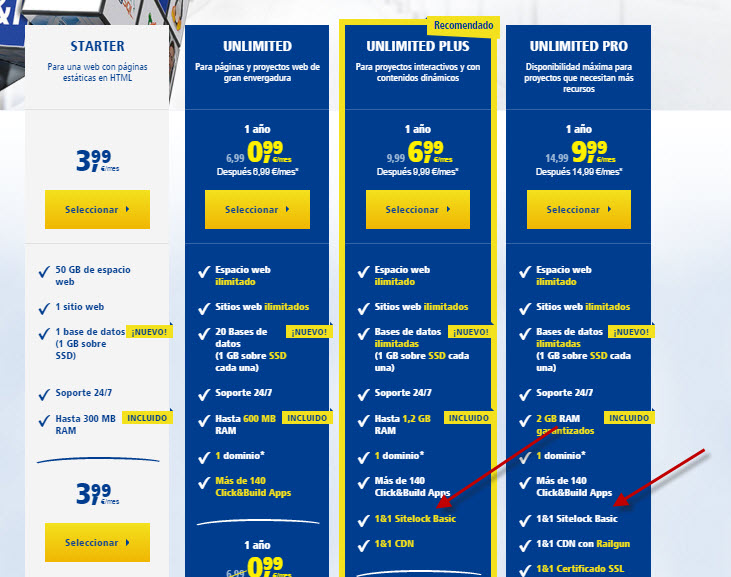 Sitelock: advantages and disadvantages
The only drawbacks of Sitelock are that it is extra and in some hosts, you won't have it as part of the hosting plan
After having tried Sitelock our opinion is that it is well worth the extra bucks. If you have ever been hacked then you know the amount of time it can take to get a website back and running.  Time offline means less income and in extreme cases, it can mean subsequent loss of positioning in Google.
As for Sitelock prices, we think that they are reasonable to have that peace of mind that no attack on your web will affect you.  For WordPress or Drupal users, then we would suggest that it is absolutely essential if you do not want unpleasant surprises.
---