SERPtimizer Review- Have all Your SEO Tools in One
---
Several million if not billions of contents are getting online almost every other minute. This has made the competition for digital visibility fierce and sometimes perturbing. Every content creator desire consistent visibility and engagement with what they post. SEO has become a very pivotal aspect and the very heart of search engine visibility. Everybody wants to be ranked among the top on Google and other search engines.
Keyword research, Backlink Checking, Link Building, and others are a top priority for website owners and bloggers. This has led to the use of several SEO tools. But what if there is a tool that can offer you all of the SEO functionalities efficiently in one tool? It is time for you to find out about SERPtimizer.
What is SERPtimizer?
SERPtimizer is an all-one SEO toolkit that features SEO Audit Tool, Keyword Rank Tracker, Backlink Checker, and Link Prospector in one. This is a great tool that will easily crawl your site and give real-time information of what is wrong and how it can be fixed.
SERPtimizer offers easy website optimization and a user-friendly interface for keeping track of everything. This toolkit offers four major SEO tools. Check them out below:
SERPtimizer SEO Tools
SEO Audit Tool
The first step in optimizing a website for search engines is to perform an audit. SERPtimizer offers an SEO Audit too that will check your website for errors and direct you to what needs to be addressed seamlessly. There is almost no possibility of solving a problem when it is not known. This audit tool makes the process of problem discovery easy by crawling the site within minutes.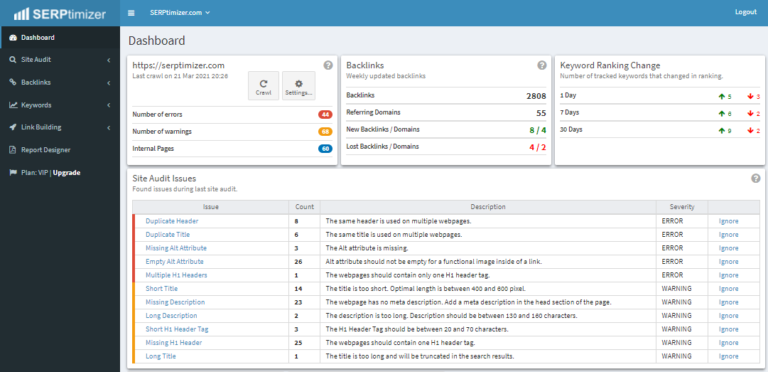 The audit tool can be self-configured to meet your needs. The tool supports multilingual websites and several sites can be audited at the same time even with the free package. There is an email alert when an error occurs on the site with a comprehensive report that can be customized and designed.
SERPtimizer audit tool checks all the important on-page parameters which include:
Title, Descriptions, and Headers
There are titles, descriptions, and headers for almost every content and page of your website. These elements have to be SEO compliant all the time to give easy access to Google crawlers. SERPtimizer SEO audit tool will keep you on track with any changes that you may need to do with your titles, headlines, and descriptions.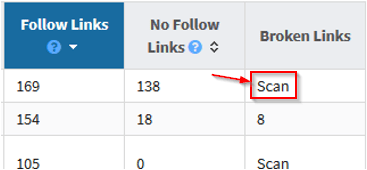 Internal and External Links
Internal and external links are important for easy access of search engine crawlers to get through your site. The need for a regular check on these links is then expedient. No worries with that, this SEO audit tool will keep you notified of any invalid link on your site.
Images
Search engine optimization requires that images have descriptions, alt text, and full parameter details. There can be several images on a website making it a hard task to track errors. SERPtimizer SEO audit tool will give you clear direction as to which image needs any attention. It gives details about every parameter for each image.
Canonical Tags
You don't want search engines to index the wrong URL on your website due to duplicate content. The canonical tags of your site must be error-free. These tags will help the search engine to index the right URL. This SEO audit tool keeps you notified of the state of your canonical tags.
Website Performance
Site performance is important for search engine ranking. The loading time, the number of errors, unpacked size, transferred size and other parameters are tracked by the SEO audit tool.
Keyword Rank Tracker
Keywords are the very gate openers for getting noticed through search engines. No matter how optimized other areas of your website are, without the right keywords, no one will see your content. SERPtimizer allows you to track and optimize your keywords with daily updates from multiple locations on all major search engines.
This will allow you to know what keywords are currently topping the search rankings. You can easily respond to ranking fluctuations due to Google algorithm update. The Keyword Rank Tracker supports all search engines: Google, Bing, Yandex, and Yahoo.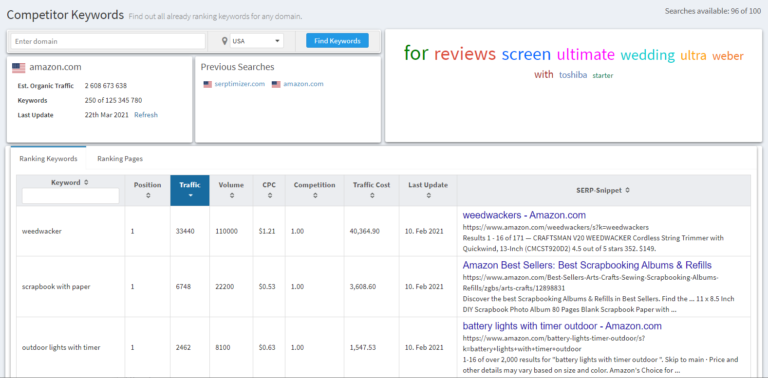 With this tool, you can search for keyword rankings in any location. This offers local SEO strategy addition. You can easily find out the best keyword for a location, a country, or a specific city. It gets juicier to know that you can check the keyword rankings of your competitors. It is easy to map your keyword performance and make decisions on the best keyword strategy to adopt.

Backlink Checker
Even Google crawlers and other search engines get interested when someone credits your website. Backlinks are important as they show your website has content that is valuable to make other links to it. This makes it necessary to pay attention to your backlinks. The SERPtimizer backlink checker has got you covered.
With this tool, you will be able to know what site links to you and what they are saying about you. The quality of the linking page is important for you. A poor quality link can harm your site ranking and this tool will show you the quality of the backlinks.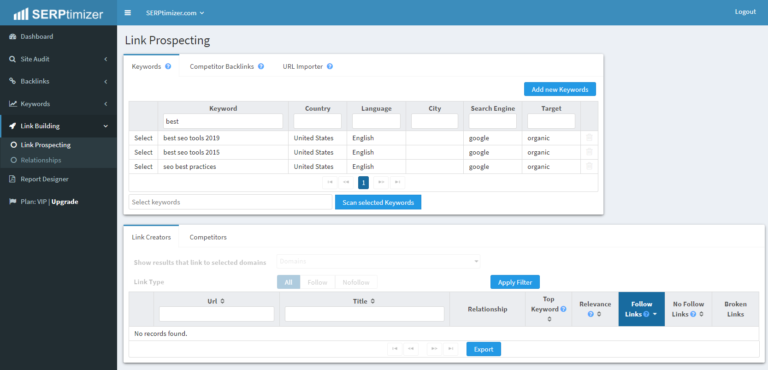 Link Prospector
This tool is used for finding suitable sources for potential backlinks. This tool is important for the link-building process. It aids visibility and organic traffic growth. The link prospector shows all pages that are relevant to the keywords you select. It also features a broken link scanner that offers a gateway into a broken link-building strategy.
Getting Started with SERPtimizer
This SEO toolkit is easy to use, it offers a 14-days free trial. To get started,
Visit https://serptimizer.com
Click on Try for free
Fill the form
Activate email address
Enjoy SERPtimizer free for 14 days.
Pricing
The upgrade offers Basic and Professional pricing packages.
Package
Pricing
Monthly
Annual
Basic
12.99/month
9.99/month
Professional
25.99/month
19.99/month
SERPtimizer Pros and Cons
Here are the advantages of this SEO toolkit and some not so good about it.
Pros
The free package offers free site audits for up to 500 pages.
There is an email alert when errors occur on your website. There is also an email alert for gaining or losing backlinks.
Reports can be designed and exported in PDF with your logo to impress customers.
The dashboard is easy to understand and navigate.
The free trial lasts 14 days and does not need credit card details. The pricing is quite friendly with €25.99/month as the optimum package.
Cons
The fact that the toolkit does so much can be cumbersome.
It does not offer basic keyword functionalities like keyword research, and suggestions.
It only shows search volume and rankings. 
Conclusion: SERPtimizer is the Toolkit You Need!
SERPtimizer is just the perfect SEO toolkit for any website manager. From a blogger, e-commerce store website, marketing sites, small business owners, and any other site that looks to rank well on search engines. It offers great tools for both on-page and off-page SEO techniques at a very minimal cost.
The dashboard is easy to use and navigate. A free site audit of up to 500 pages is a great one. There is also the advantage of getting email reports for errors and backlink updates on the site.
---