Review of OptinMonster [Updated 2020]
---
The use of Pop-Ups as a way of capturing the attention of visitors to your site has been around for years.  However, every year they become a little more sophisticated and Digital Marketers need to be on top of the trends.  For those using WordPress, the goto plugin is OptinMonster.
This is a review of OptinMonster, one of the WordPress Plugins that is performing buckets for many websites. This plugin not only serves to capture users through a pop-up window or Pop-Up, it but gives so much more, such as launching a footer bar requesting the users emails in exchange for a free product or service, Pop-Ups on the right side of the web and even A / B Tests to check which of Pop-Ups or actions are working better.
Optin Monster: First Steps
There are many settings for this plugin:
Different Capture options: Pop-Ups, pop-up windows, a bar at the bottom, feedback forms at the end of the post, widgets forms and pop-up forms to the right of the pages.

Multiple design templates.

HTML and CSS customization.

Create different forms with different designs according to the areas where you want to place them.

Possibility of performing A / B Test.

Integration with the best-known E-mail Marketing plugins.

Direct integration with WordPress and easy operation.
Optin Monster and its Collection and Design options.
1. Pop Up Popup (Lightbox Popup)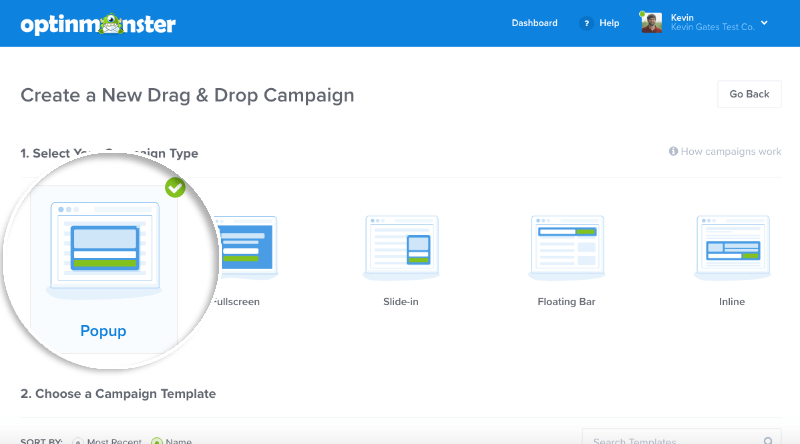 This is the first option offered by OptinMonster. As the name itself indicates, it is a simple Pop-Up but with different designs and styles valid for any web. There is a wide range of designs that can be modified. Images and text can be inserted in any of the options.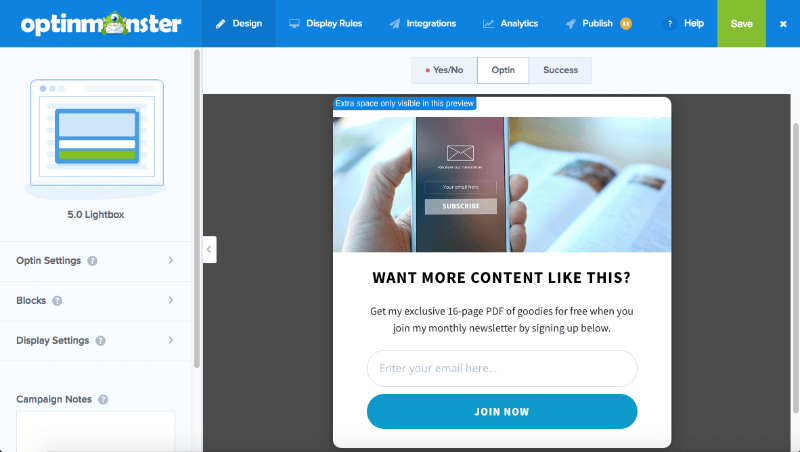 2. Popup Window (Canvas Popup)

The Canvas Popup option offers the possibility to show a pop-up window to users where they can offer a discount, make Fans of our Facebook page, etc.
3. Floating bar in the Footer (Footer Bar)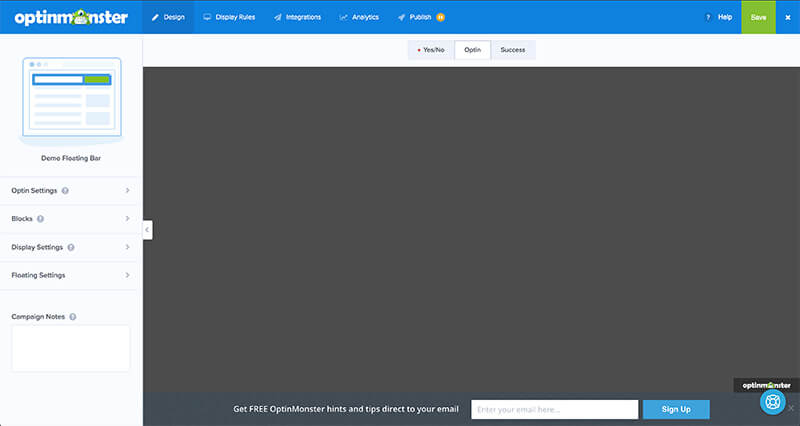 This third sure option that you have seen in many other blogs, is to show a bar at the end of your page where the user can enter their email to subscribe to your list . This is another way to get the user's attention.
4. Collection Form at the end of an Article (After Post)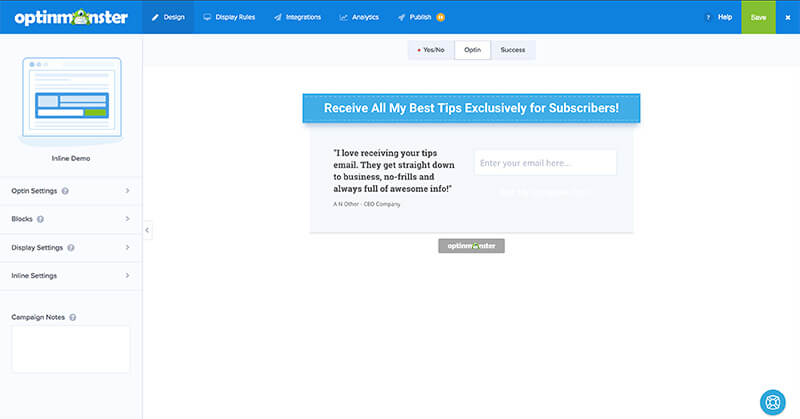 Another of the typical places where you can enter the subscription box. This plugin also offers you the possibility of adding a subscription box with different designs where you can also enter images and text so that your design is consistent with the line of your Blog.  This is extremely useful to catch users on the way out of your site.
5. Sidebar or Sidebar Collection Form (Sidebar Widget)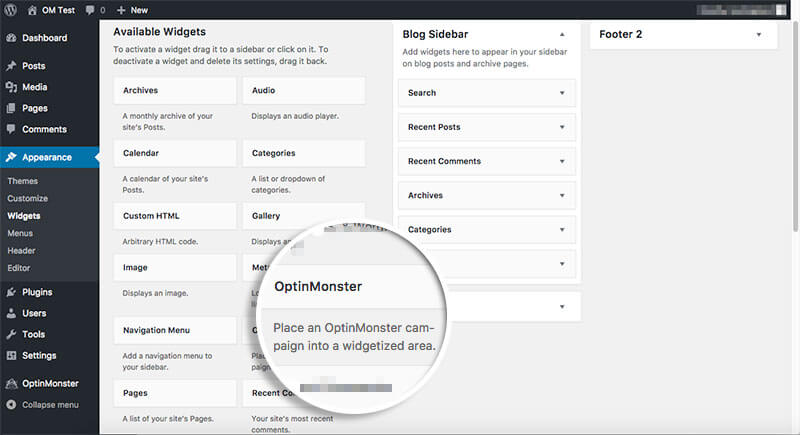 Another of the better-known ways to capture leads through a subscription box is showing that box on the Sidebar of your Blog. An option that Optin Monster also offers you and which, as in the other option, is very simple to configure and design.
6. A window that appears from the right (Slide-In)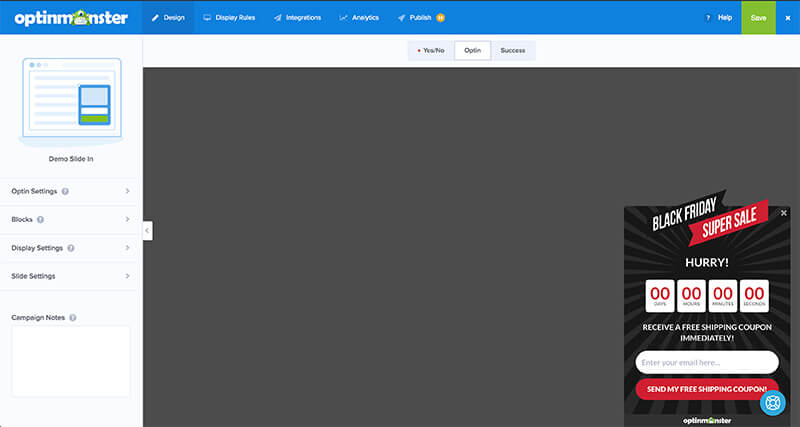 Another option is to show a Subscription Box that slides in. It is another way to catch the attention of a user. 
Analysis of your actions and A / B Test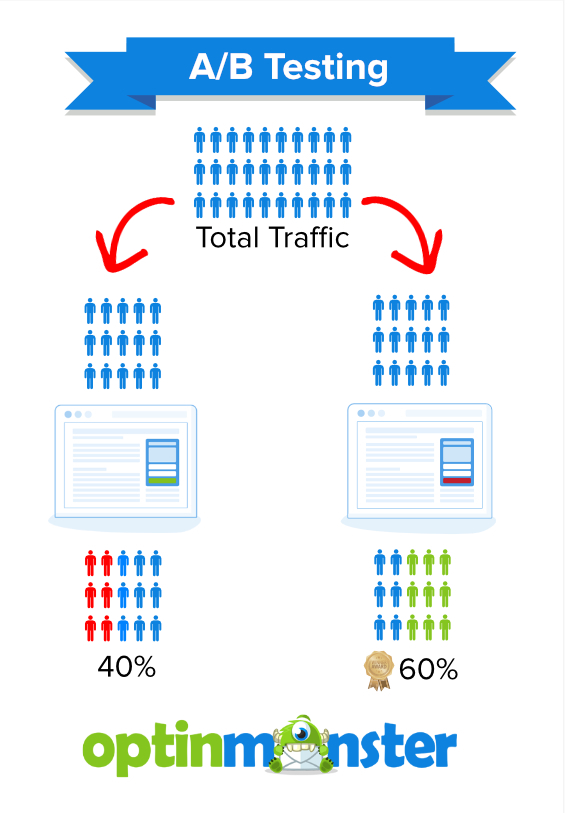 In addition, Optin Monster is even more complete as it offers you the possibility of doing an A / B testing to a better understanding about which types of Pop-Ups perform best, which ones attract the most attention and, above all, which are the ones that convert the most.
This option can be found within the configuration of the Plugin in a tab called "Split Testing" and within this option what you can do is create a "clone" which is what this plugin calls it. Once done, Optin Monster will take out this data thanks to randomly displaying both the first option and the "clone" that you have created.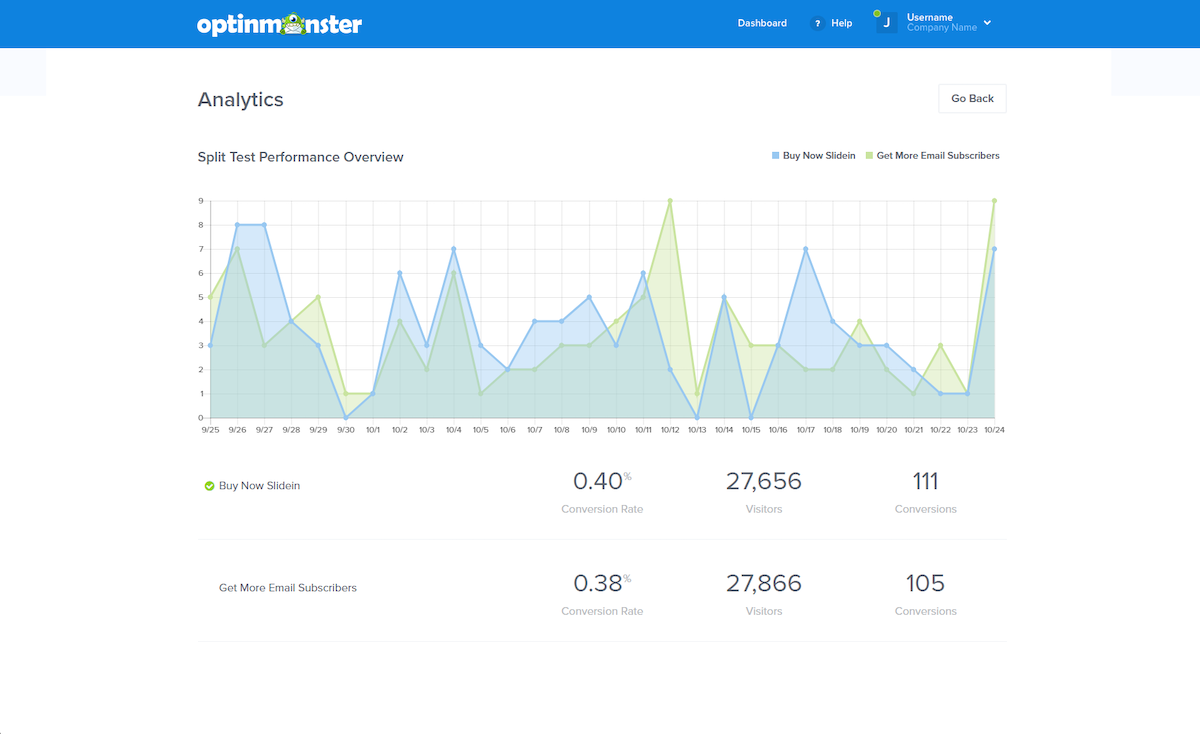 To see statistical data, subscriptions and any other measurable action, you can go to the report panel, where you will find the Impressions and Conversions statistics and you can choose between what period of time you want to be displayed.
If you want more information about this Plugin you can visit its Official Website:
---