Congrats on making it to part 2! If you missed the first part you can check it out here.
Now that you are familiar with the main SEO activities, you can use this checklist to make sure that every page on your site is up to date with best SEO practices.
* Front-load your title tag
Google puts more weight on words found in the beginning of your title tag. You can see the example: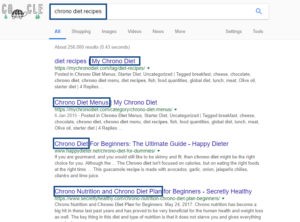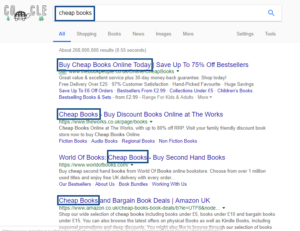 Therefore, most pages that rank for competitive keywords place their keywords in the beginning of their title tag. For example, let's say that you want to rank for the keyword "cheap bags", and you want to decide between two headlines:
Cheap Bags: Get Trendy Bags On Discount
or
Get Trendy Bags For 75% Off
You should go with the first option, as Google will relate it easier to the topic than the second one.
Tip #1: Include your target keyword in the beginning of your title tag!
* SEO friendly URLs
Lots of websites use URLs with more than 50 characters, and you definitely do not want to be one of them. Your URL is important for SEO because Google uses it to figure out the topic of your page.
For example, if your URL structure looks like this:
http://example.com/category/2018/10/2/title-of-your-post
Consider removing the category and date from future posts.
Tip #2: Use short URLs to include your target keyword!
* Use multimedia in blog posts
Adding multimedia, like images, screenshots, infographics and videos can boost user interaction and drive more attention to your website. Multimedia also increases the perceived value of your content.
Higher perceived value of your content = More links = Higher rankings
Tip #3: Include multimedia in every blog post you write!
* Use outbound links
Google wants to see you as an active member of the web. Whenever you're writing any type of content for your website, make sure that you include other resources.
Tip #4: Include at least 2 outbound links to anything you publish!
* Include your keyword in the beginning of the post
Google also pays attention to where a keyword appears on your page. The earlier it appears, the more important it is.
For example, If you're writing an article about chrono diet, wouldn't it be strange if the words "chrono diet" appeared for the first time in the end of the article?
Tip #5: Include your target keyword in the first 50 words of your article!
* Wrap your target keyword in a H1 tag
Your H1 tag is like your page's subheadline. Most blog platforms automatically assign your blog post title in an H1 tag, but some themes do not have H1 tag at all. You can check that in your page's source code and search for your article's title. If it's in a H1 like this, you're set:

Tip #6: Make sure your blog post's title is an H1 tag!
* Nail loading speed
Page Speed is one of the few ranking signals that Google has publicly confirmed, which makes it really important. To evaluate and improve your site's loading speed, use Google's PageSpeed Insights tool. Some WordPress plugins, such as W3 Total Cache or WP Smush It, can help you speed up your page.
Tip #7: Use Google PageSpeed Insights to check your loading speed and make improvements if needed!
* Use prominent social sharing buttons
If you want people to share your article, make it easy for them to do so. Your social sharing buttons should be displayed at the end of an article or on the side, and you can use plugins such as Sharebar to do so.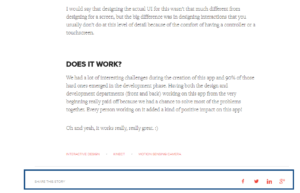 Tip #8: Make sure that you include easily-accessible social sharing buttons!
* Use LSI keywords
Latent Semantic Indexing keywords are words that are commonly found alongside your target keywords. For example, if you were writing about "chrono diet", you would mention words like "weight loss", "nutrition", "calories intake" or "dieting", and those words are LSI keywords.
When Google sees those words around your target keyword, it implies that you're writing quality stuff.

Fortunately, it is really easy to find LSI keywords for any keyword — just search for your keyword in Google and scroll to the bottom of the page and look for the Searches related to section.
Tip #9: Include LSI keywords in every article!
* Internal linking
Internal linking is important. If you want to see good examples of how to do it, check out any article on Wikipedia:

Tip #10: Add internal links to older articles when you publish the new ones!
* Image optimization
Optimizing your images for popular keywords can land you some traffic from Google Image Search.
Tip #11: Tag your images with keyword-rich alt text!
Some more useful tips
To set the SEO strategy for your business, you should answer the following questions:
* How do you describe your business in one sentence?
* What is your business recognized for?
* Who are your online competitors?
* What keywords best describe your business?
* What are the FAQs you get from your customers?
* Are there any products/services that you'd want to emphasise?
This will be a huge help when you're trying to determine important keywords, as well as when you are creating content for your website.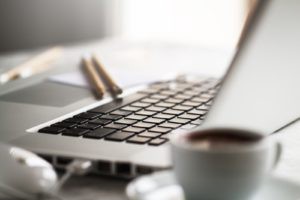 If you followed all those steps, buckle up, and get ready for all the explosive traffic you will be getting!
Original article published here