KPI in Influencer Marketing: 5 Ways to Measure Success
---
Influencer marketing is as old as marketing itself is. Marketing is all about creating awareness about your products, and in old ages, it was done through 'word-of-mouth.'
Influencer marketing, as we know it today, does exactly the same. It helps you sell the product through 'word-of-mouth.' Even though the route it takes is the same as celebrity endorsement, but its essence is the same as the old-age 'word-of-mouth' marketing.
Every now and then, you see celebrities and influencers endorsing brands on social media channels like Instagram and Facebook. It shows how crucial influencer marketing has become for both small and large companies.
The growth in the number of 'internet celebrities' has changed the marketing landscape. People are listening to these celebrities a lot more than any other celebrity. They are popular because they are relatable and approachable.
But, increasing your brand awareness or sales through influencer marketing is not as easy as it sounds.
The most difficult part of influencer marketing is measuring the campaign's success. This is where KPIs come into play.
Key Performance Indicators or KPIs are measures of performance over time for a specified objective. In simple words, these are ways to measure the success of any influencer marketing campaign.
In this guide, we will discuss the 5 most effective KPIs for influencer marketing.
Why Do You Need Influencer marketing KPIs?
As discussed earlier, KPIs are essential for any influencer marketing campaign. It is impossible to quantify or measure the success of your influencer marketing campaigns without KPIs.
And, if you cannot measure the success of a campaign, how would your marketing team decide to cut it down or expand it?
If you do not have your KPIs set for any influencer marketing campaign, you do not know what success is for you. Then, how would you plan your next strategy if you do not have the answer to this fundamental question?
Setting up proper KPIs for influencers will enable you to make informed decisions regarding the campaigns. KPIs are essential for the success of any campaign.
The question here is not about the why of KPIs in influencer marketing, it is rather of what and how of KPIs in influencer marketing.
The 5 most important KPIs for your influencer marketing efforts
Regarding the 'what' of KPIs in influencer marketing, here's the list of the 5 most important KPIs for your influencer marketing efforts: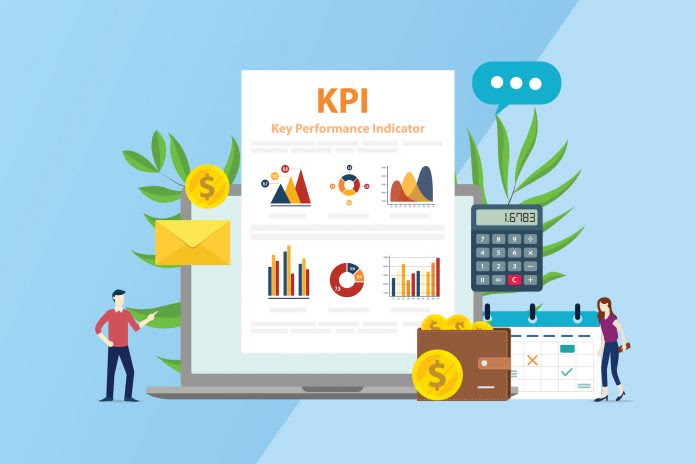 1. Conversions
The first on the list are conversions. Conversions sit at the heart of all marketing campaigns.
The objective of all marketing campaigns is to convert the customer.
Influencer marketing campaigns are aimed at numerous objectives, including growing your audience, increasing engagement, traffic, or reach. But, the main goals in every strategy are growth and sales.
In most cases, conversions are related directly to sales, but not in all. Ebook downloads, sign-ups for a newsletter, or any other desired action can be classified as a conversion.
An easy way to measure conversion KPI in influencer marketing is to measure sales/downloads/sign-ups before, during, and after the campaign. You can also use sophisticated methods such as promo codes, link tracking, affiliate links, and UTM parameters.
Measuring conversions of your Influencer marketing will enable you to gauge the effectiveness of that campaign.
2. Reach and audience engagement
The biggest USP of influencer marketing is that these influencers have access to an enormous number of people. They have a greater influence on them as well.
This helps your business to create brand awareness among larger populations and build new lasting relationships with new audiences.
Similarly, audience engagement is also one of the topmost important KPIs for any influencer marketing campaign.
Reach will show you how many, engagement will show you how well. The KPI of audience engagement tells you about the overall effectiveness of your campaign.
You can measure reach by the number of impressions and traffic you got during or after any influencer campaign. In a similar way, you can measure the effectiveness of the campaign on your audience engagement.
Social media likes, upvotes, video views, comments, and shares show the level of audience engagement on your social media handles.
3. Analyze Your Target Audience Growth
This one falls under the same category as audience engagement. Consider this as a superset of engagement.
Target audience growth means the increase in the number of audiences you have. As people will come and visit your website/social media pages, you'll definitely see an increase in the number of followers/subscribers.
You must analyze this increase. It is one of the most important KPIs of any influencer marketing campaign as it tells you about the relevance of influencers' followers and your target audience.
The measurement of this KPI can be done just like the other ones through affiliate links or UTM parameters. And, you have to see how your audience demographics on your digital channels evolve after the campaign.
4. Referral Traffic
It refers to the traffic that you receive from an influencer. It is one of the most important factors to consider the efficacy of any campaign.
The relevance, quality, and quantity of traffic sent from the influencer will tell you how effective they are for your brand.
You can monitor and measure this KPI in the same way as others, through affiliate links or any other sort of link tracking.
5. Click-Through Rate (CTR) Versus Cost-Per-Click (CPC)
Click-Through Rate refers to the percentage of people clicking to visit/perform the desired action after seeing the ad/campaign.
While conversion measures the number of people performing a certain desired action, CTR measures their percentage.
On the other hand, Cost-Per-Click is the price that you pay for one click. It is a standard used by ad networks such as Facebook/Google Ads, but you can use it for your influencer marketing campaigns as well.
The way can measure your CTR is by dividing the total number of clicks/desired actions by the total number of impressions. The influencer must provide you with the data regarding total impressions.
And, if you divide your total cost that occurred to run the campaign by the number of clicks you got, you'll get your CPC.
Both of these KPIs are highly effective when calculating the efficiency of any influencer campaign.
Is Your Influencer Marketing Program a Success?
Finding out if influencer marketing is good for your company or not is quite challenging. You must see the numbers regarding the influencer economy, and be excited about the modern era of advertising and promotions.
If you're hooked on influencer marketing and want to start your journey right away, here are some tips that will help you decide if it's relevant for you or not.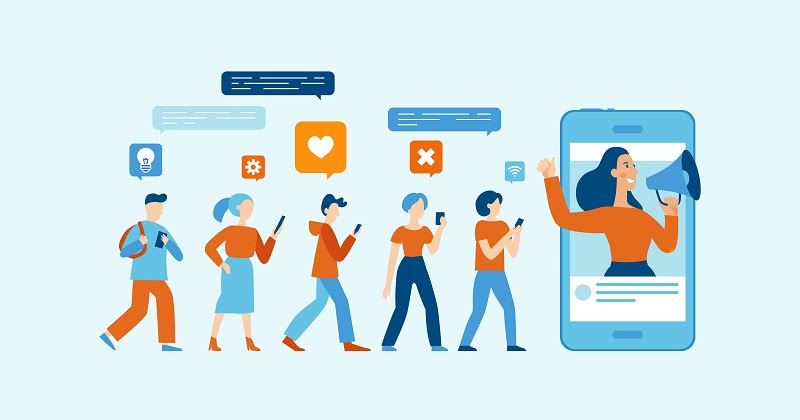 1 Layout your campaign goals
First and foremost, you should lay out your campaign goals. What is it that you want to achieve with influencer marketing?
Is it an increase in total sales? Are you looking to increase your brand awareness? Are you just starting out and want your name out there?
Before starting out, you must be clear about your campaign goals. If you're not clear, no matter how much traffic you get out of a campaign, you'll fall behind. Clarity is essential for the success of your campaigns.
2 Analyze Your Industry
After you've laid out your goals, you must analyze your industry to see if influencer marketing is a good fit for your type of product.
If no one in your industry runs any influencer campaign, it means two things. It means either you have weak competitors who don't have any skills, or your industry is not suitable for influencer marketing.
3 Will influencer marketing work with your current plan?
You also have to consider your current plan and strategies. You may have other goals and strategies that will be more effective than influencer marketing.
If you already have a solid content marketing campaign in place, then you might not want to explore influencer marketing before that campaign ends.
Starting out with influencer marketing when you have other more effective plans sounds like overkilling.
Go with influencer marketing only when you need to improve. If you think your marketing plan is the best in your industry, it's better to stay with it.
4 Do you have a budget for an influencer campaign?
Lastly, the most important thing to decide whether influencer marketing is a good fit for you is to assess your marketing budget.
If you have a tight budget, then influencer marketing may not be your cup of tea. Influencers charge a ton of money, and honestly, they should. They spend years gaining the trust of their audience. It is their right to charge whatever they want for it.
Indeed, influencer marketing is one of the most effective forms of online advertising, but its effectiveness has a cost. It is expensive. If you're already running tight on your budget, you need to re-assess your decision to go with influencer marketing.
Even though there are ways to find 'cheap and affordable' influencers online through different tools, but it won't be effective.
To sum up
Influencer marketing has always been there since the inception of advertising and promotion. It has only evolved through different times, and now it's mostly online.
It is a highly effective way to create brand awareness or to increase your audience/sales, but you need to consider different factors before jumping on the bandwagon.
---