Five Marketing Must-haves For an Online Start-up
---
We can't deny the impact technology has had on our professional life since the last decade, the most significant of the technological advancement being the internet and its impact. With the strain on our economies these days, which doesn't seem to be getting better, people now more than ever are looking for financial security and to do that, they're starting their businesses especially that are online. Online businesses are easier to manage especially because people are looking to start them on the side while keeping their jobs. However, there are few things one needs to keep in mind before starting an online business so here are five marketing must-haves for an online start-up.
Developing a marketing plan:
Just like any other traditional business, you can't market your product without developing an accurate plan for it. You can't possibly specialize in everything so a marketing plan will outline the things you can do and the things you need to outsource. Not only that but will set targets and objectives, so you can make sure that your business is headed in the right direction.
Website:
A website serves as a front to your business much like a shopping store to a retail business. It needs to be presentable and needs to be easily accessible. Any online business is doomed to fail if its customer can't access the company's website since a website is your company's identity. Not only a professional looking, well thought out website will present your business as being professional and caring for the customer's needs, but statically, it is bound to increase the number of potential customers for your business since people are more likely to visit the website multiple times and recommend it to someone.
Search Engine Optimization (SEO):
Once you've created your website and are confident in its outlook, you need to make sure that the website is accessible to the majority of the targeted customers and you can do that through search engine optimization. Using editorial tools, you need to make sure you're using keywords that are related to your website, and that is used in common Google or any other top search engine searches. Once applied, whenever consumers will search for something related to your product, your website will be the first one to pop up which can generate more sales.
Social Media Marketing:
Social media is one of the fastest growing internet platforms out there with statistics showing that nearly two billion people use it every day at least. This presents an opportunity for people looking to promote their product to get a maximum reach. You need to make sure that your product or service is advertised on major social media platforms like Facebook, Twitter, and Youtube and you can do that by purchasing ad spaces in the platform itself or self-promote it in related pages and groups.
Engaging with customers:
Technology like AI and chatbots are awesome and a quick solution for engaging with customers but do they really work? Studies show that not so much since people are quick to realize that it's about talking to them and not an actual person which lowers your chances of gaining that customer so you need to make sure that your customer relations are up to mark and you can do that by hiring a person to answer customer inquiries in real time.
Author Bio: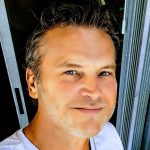 David Simmons is a financial analyst and accounting expert. He has in-depth knowledge about setting up small businesses as well as creating profitable investments. He regularly contributes articles related to business and loans at https://www.ebroker.com.au/.
---