DesignEvo: 3 Simple Steps to Make a Cool Logo Online
---
Hiring a designer to make your company or business logo is not easy and not inexpensive, either. Also, the designer must buy software such as Photoshop, Illustrator or other software to work. And the costs can be quite expensive. If you want to creat your own logo, it will definitely take a lot of time to learn how to use the program and then start learning how to make a logo.
If you really want to intend to create your logo, then the application named DesignEvo is a tool that you might have to try and use for your logo project.
For those who are just using the tool, it will be challenging to learn the interface and editors for the beginning of learning. But to be honest, it looks simpler than designer-used programs like Photoshop or Adobe Illustrator. Still, while continuing to try and use it, anyone can use DesignEvo if you want to make a little effort.
What is DesignEvo?
You can use this freemium web-based application to create your own logo directly from the computer and browser you are using. Have quite complete features such as custom templates, typography, color schemes and also icon styles. Therefore, you can be creative in creating your logo.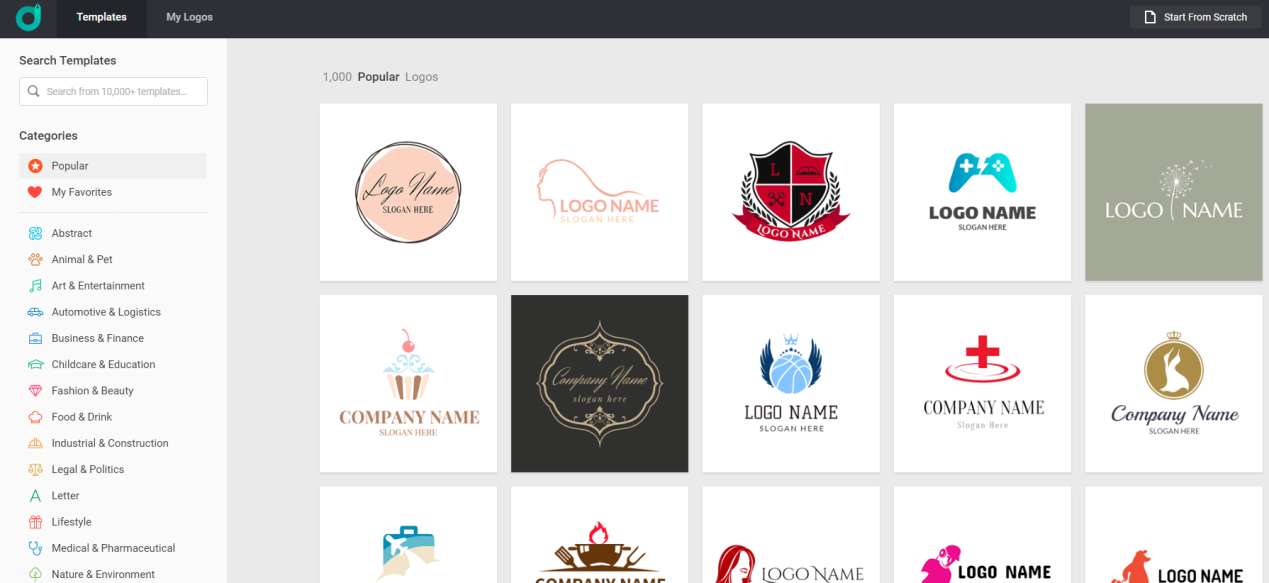 You can customize your own logo from ready-made templates and change them with total ease and ease.
More than 10,000 ready-to-use templates are available for you to modify easily.
Ease of use of the site and does not require any experience to work on it and does not require downloading any programs you can work on directly.
Create the logo with the highest quality and many formats and you can print.
Working on it without creating an account or you can create an account for free and requires nothing but simple steps to register.
It provides a bundle of premium icons and shapes that you can use in logo Design
How to manage DesignEvo to create your logo?
To be able to make your logo, you must first create an account. This account can store your logo data, allow you to download and share your logo with your friends. Please click Make a Free Logo. After that, you will immediately be directed to the page to create or edit the logo.
After that, you can set and add some special features such as:
Pre-built templates

Over 10,000 searchable icons and shapes 

A variety of fonts to choose
Here this post will try to start from the scratch and select the "icons" tab in the top left corner. Also, you can choose its template to customize you like. DesignEvo has several options and searches that you can use and use to make your logo, all of these icons are free and you can use.
By default, you can start with 500 × 500 pixels, but you can change the size according to what you want. You can also change the background color, rotate, and even zoom to enlarge or reduce the canvas of your design.
Another feature that you would like is the dot grid to help set the icon or text that you will use to make it look perfect. With this application, you can also arrange each item according to layer order, size and also adjust the position of each item.
After you have choose an icon related your business, then you can add some text with classic font. For font editing, you can reset the text spacing, font size, effects.
After you have complete all customization, you can check your logo effects shown on various media, if you think you need to continue edit, then you can edit again. If you feel the logo satisfies you, then you can download your logo and get files on your computer. Also, as DesignEvo supports cloud storage, you can save your logo project on it, and edit whenever you want.
To conclude
To have a logo for your brands, websites, and social media could be an easy task with online tools. But this resolution would be fit for startups with little budget. You can according your needs and choose the best resolution to get your logo. DesignEvo is quite friendly to use, so you can have a try of it.
---