Affiliate Marketing Sales Funnels: How They Work And Why You Need Them
---
Affiliate marketing has certainly changed over the past few years, and because of that, you're going to need to adapt.
Even more importantly, you're going to want to future-proof your affiliate marketing business. One of the best ways to do this is through the use of a sales funnel. In case you were wondering, yes, you can certainly use sales funnels to promote any type of affiliate offers.
Let's take a closer look at how affiliate marketing sales funnels work, and why you should start using one as soon as possible.
Affiliate Marketing Sales Funnels: What You Need To Know
Back in the golden age of Facebook fan pages, you could upload a video and have it go viral within a few hours and days. This also ended up resulting in hundreds of thousands of views and plenty of visits to your squeeze page or affiliate links.
Facebook fan pages don't exactly work the same way that they used to. Their reach has been significantly decreased in hopes that you'd spend more money on Facebook advertising.
I bring this up because it's a common trend when it comes to popular social media platforms.
Now imagine if you had a large following on Instagram, Facebook, YouTube, or any other social media platform. You deliver plenty of great valuable information, and every now and then you'll throw in your affiliate link to make your commissions.
This seems like a pretty standard process when it comes to affiliate marketing, but it shouldn't be. What's going to happen if your reach gets significantly decreased, or even worse, you lose your social media account? While this seems highly unlikely, it happens all the time. To make matters worse, it's something that can sometimes be out of your control.
That's why affiliate marketing sales funnels are so important.
An affiliate marketing sales funnel will ultimately allow you to generate leads before you start promoting your offers. In fact, this is one of the best ways to future-proof your affiliate marketing business. While the costs of advertising go up and the reach on social media decreases, you'll always have a way to reach and market to your audience, by email.
Now you might be wondering how you can go about creating an affiliate marketing sales funnel. Don't worry, it's a very simple process and you can use just about any of the trending sales funnel options that are currently on the market. In fact, allow me to walk you through the process of creating a simple one-page affiliate marketing sales funnel.
Affiliate Marketing Sales Funnel: The Squeeze Page
A squeeze page has one goal and one goal only, generate leads, and nothing else. In case you're not familiar with the term squeeze page, it's also commonly referred to as a lead generation page.
What's great about creating squeeze pages is that they are one of the easiest pages to create, simply because you don't need to add a whole lot of information to the page. Here is a list of what you'll need for your squeeze page.
A headline.
A call to action.
Your affiliate link that they get redirected to.
So allow me to give you a few tips when it comes to creating a higher-converting squeeze page. First and foremost, keep your squeeze page as simple as possible. From many years of testing, I've noticed a trend that the simpler the squeeze page, the better it converts.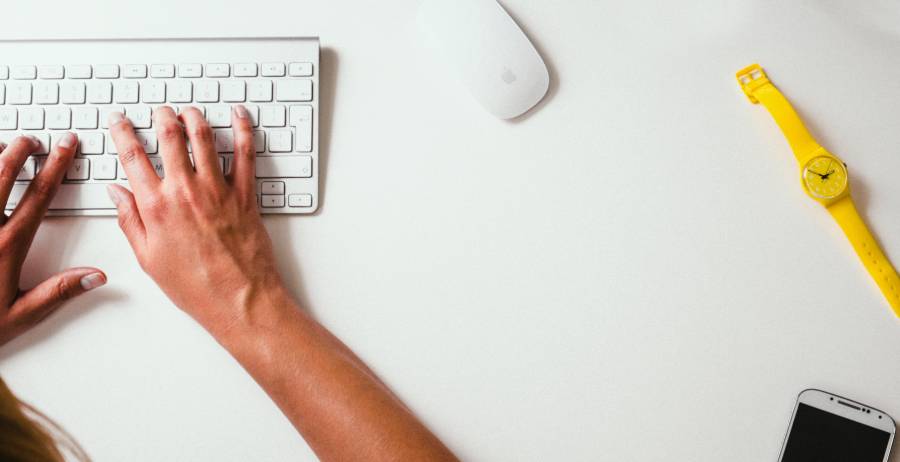 It's funny to say too, considering the fact that most people like bragging about how great their squeeze page looks. While that can be a factor, it's not going to be as big of a factor as your headline and what you have to offer your audience.
So once you have an affiliate offer that you're looking to promote, you want to create a headline that's based on some type of benefit. If not that, simply helping your audience solve a problem will do.
Allow me to give you a couple of examples when it comes to the Golf niche. I like to golf and used to play it a lot, so it's easier for me to come up with a few examples off the top of my head.
How To Add 25 Yards To Your Drives Without Swinging Out Of Your Shoes.
How To Finally Stop The Dreaded 3-Putt (Without Practicing For Hours Every Day).
If you happen to play golf, then you'll notice that these headlines focus on solving a big problem, and that's exactly what you want! Underneath your headline, you're going to want to add a call to action. This is important because it tells your visitors exactly what to do. Here are a few examples for you.
Find out how by entering your information below.
Enter your best email address below.
Enter your primary address and then click the button below.
This section is also important because it's going to allow you to generate leads that you can always followup with in the future. You're also going to have one more step when it comes to your one-page affiliate marketing funnel.
You'll want to add a redirect with your affiliate link. Regardless of the sales funnel builder that you use, there's always going to be a way to set where your audience goes after giving you their email and clicking on the button. What you want to do, is set your affiliate link as the redirect page.
All in all, this is a process that shouldn't take too long. In fact, you can probably have it up and running in less than an hour or so.
Closing Words
Did you ever think that creating an affiliate marketing sales funnel could be so simple? You also have the option of adding more pages to your sales funnel, but this will help to future-proof your affiliate marketing business.
By sending traffic to your squeeze page, it allows you to collect leads before sending your visitors to your affiliate marketing offer. Most importantly, you'll also be able to followup with them in the future.
So I hope that this article made you realize a few things. The first and most important aspect would be that you don't always need to have a ton of pages in your sales funnel. Next, creating an affiliate marketing sales funnel shouldn't take too long.
Lastly, is that building a list is one of the best ways to future proof your affiliate marketing business. If you haven't started collecting leads yet, make sure that you start as soon as possible. You'll thank yourself in the future.
---