Maybe you are already thinking about using an omnichannel marketing strategy. Read the following section to find out exactly what is important in practice.
1. Choose the right channels
When implementing your multichannel or omnichannel strategy, ask yourself whether you are using the right channels. The term 'channel' covers all touchpoints used by your customers.
Before you do anything else, analyse which channels your target audience is actually using. It only makes sense in a few business models to distribute content to every channel.
Possible distribution channels
When choosing your channels, be sure to consider the consumption habits of your personas and not your own preferences. The most important channels in multichannel content distribution include:
Website and blogs
Websites and blogs are often the basis for content distribution. Content can be published on your own or other web pages. The latter is usually done against payment and in a thematically relevant environment.
Apps
Apps for mobile devices are often used as an alternative or extension to the website. They're easier to use than a web browser and meet the standard for a great user experience. 66% of all media consumption takes place on mobile devices, and about 80% of that via apps. Apps are therefore an important part of a successful content strategy.
Social media
Social networks such as Facebook, Twitter or Instagram are used to stay in touch with friends, acquaintances and favourite brands. Consumers subscribe to profiles to be informed when new content is published. Published content can easily be shared with others. The list of platforms is long and growing, but beware: each platform works differently because visitors spend time there for various different reasons.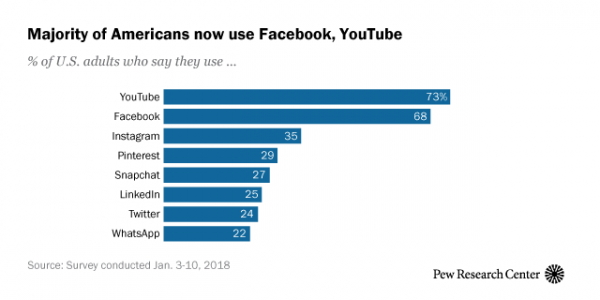 Other channels
Other important channels that are not yet part of most marketing strategies, but still deserve to be looked at more closely are for example: news aggregators, external content hubs like Medium or voice assistants like Amazon Alexa. Platforms such as Apple TV, game consoles or wearables such as Apple Watch are also becoming increasingly important.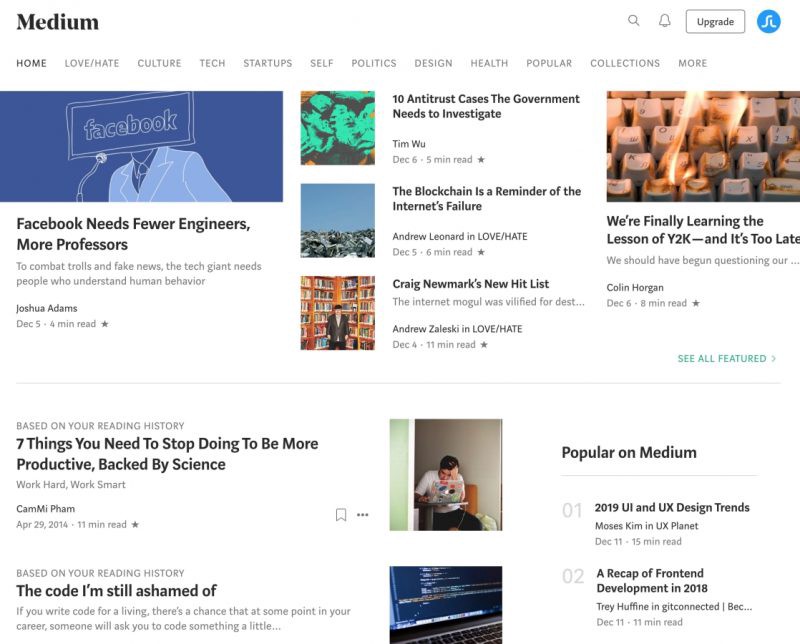 2. Beware Omnichannel marketing impacts your content
What else do you need to consider when implementing an omnichannel or multichannel strategy? You should adjust your content strategy.
An omnichannel content strategy requires you to deliver personalised content to every touchpoint across your audience's entire customer journey.
Speak personally to your audience consistently across all channels. Why? Simply because consumers expect you to. A recent study shows that 80% of consumers prefer companies that offer them a personalised brand and shopping experience.
3. Create Content for every step of the customer journey
Which content is optimal for my omnichannel marketing strategy? As a content creator, you will ask yourself this question sooner or later. The best guide is the customer journey of your target audience.
As already mentioned, you need the right content for all touchpoints of your target group in all phases of the customer journey.
How do you proceed? You define which are the relevant touchpoints or channels for your target groups. Typically these are websites, apps, social media, media, email and any offline presence.
Then you create a content plan for each step of the customer journey that includes all relevant touchpoints. Don't forget to link the different channels together in a meaningful way.
How to create content quickly and efficiently with the new Gutenberg Editor from WordPress can be read in this detailed blog article.
4. Offer valuable and timely content
The basis of a good omnichannel marketing strategy is the continuous collection and evaluation of user data. With this information you are able to create specific content that holds high value for your target audience.
The current Adobe Consumer Content Survey 2018 shows just how important relevant content is: Nearly every second customer has bought something because they deeply liked the content of a brand. All the more important: If the content is not right, 67% of the customers turn to the competition.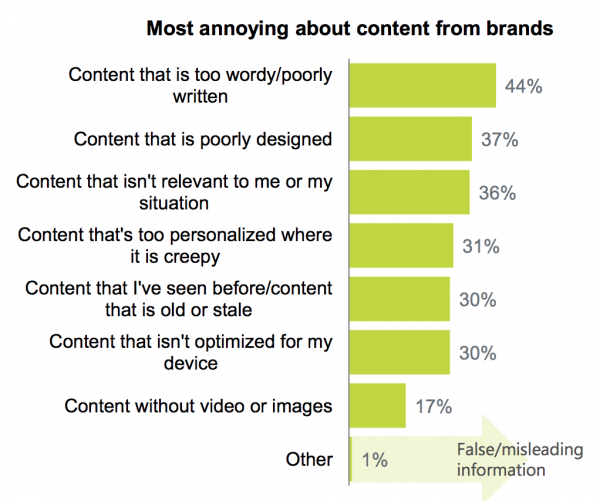 5. Create a single source of data
Single source of data means that all relevant content and usage data are brought together in one place. Furthermore, it is essential to create structured, channel-neutral content in order to distribute the content efficiently to all different channels. Without a uniform data structure, there is no omnichannel strategy.
So make sure that your content and usage data is maintained on a central platform, e.g. a content management system. This not only gives you a uniform view of your content and target groups, but also the valuable data you need to personalise your content.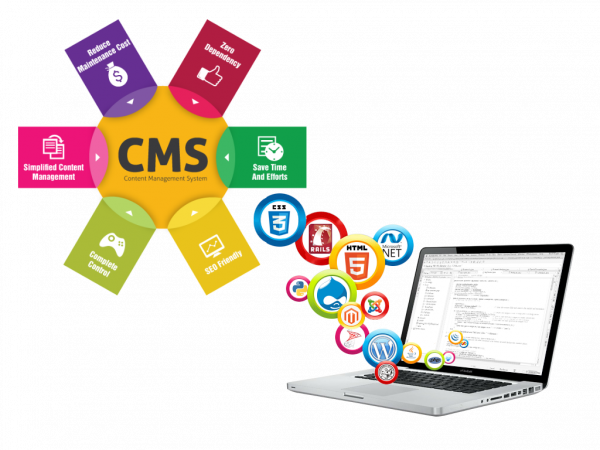 6. Invest in a multichannel publishing platform
The most challenging phases in the content process are adapting the content to the specifics of each channel and, more than anything else, distributing it. To do this, you should invest in a multichannel publishing tool. This saves you a lot of time and enables you to efficiently publish larger amounts of content.
With a multichannel publishing platform, you can manage your content and adapt it to the channel-specific characteristics of the channels in just a few steps. This enables you to enrich your content with additional assets, interactions and animations in a central hub. In addition, multichannel publishing systems enable you to publish your content conveniently on all your relevant digital channels.
Most multichannel publishing platforms can be seamlessly connected to your existing software systems, e.g. a CMS.
Conclusion
Omnichannel marketing plays a major role. Since today's customers want to freely decide which channels they want to use, you need to have a strong presence on their most important channels.
Companies that think primarily in channels, not in content, are missing the boat. Customers want personalised, relevant content. Always and everywhere.
Under these circumstances, you have the unique opportunity to convince your target group with relevant content and to retain them over the long term. You must never lose sight of who you are creating content for, namely for your target group. No matter whether you pursue a multichannel or an omnichannel strategy.
If you follow the six steps, you'll be 90% ahead of your competition.
For this article I have tried hard to find and quote relevant studies for you. How do you like this approach?
— Timo Lamour, Social Media & Content Marketing
Thanks for reading!
Hope this helps, give me a shout if you have any questions about anything above: Facebook | LinkedIn | Twitter
Or get all our best insights into your inbox: HERE
Original article published here